Ideal spots to embrace glamorous sunrise in Quy Nhon beach
Hoang Hau beach, Thi Nai bridge, Eo Gio cliff are among the recommended places in Quy Nhon city for early birds to enjoy the gorgeousness of Mother Nature at dawn.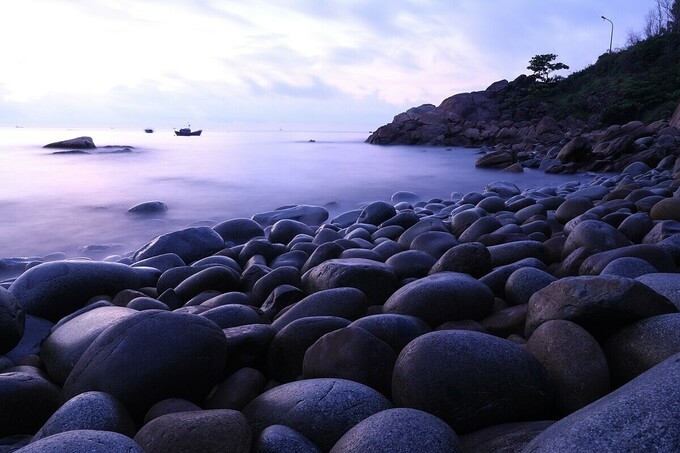 (Photo: VNE)
Hoang Hau beach, also known as Egg Beach, is about 3 km southeast of Quy Nhon City. The destination makes its name for the stacks of big, round stones, attracting visitors to reach the place and admire the gorgeous scenery. Right at the crack of dawn, the faint rays of light slowly appear underneath the horizon, creating a mysterious scene like in heaven.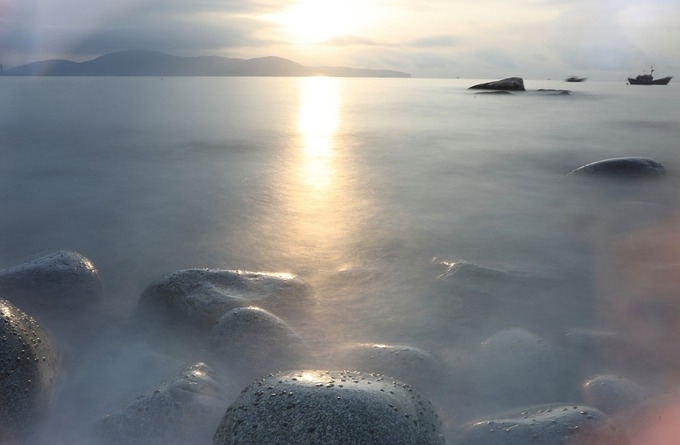 (Photo: VNE)
When the sun has risen completely, the rocks undulating under the water turn the already mysterious beach an even more magical place. The Egg Beach is in the vicinity of several other visiting sites such as the stone church, the tomb of Han Mac Tu poet, etc.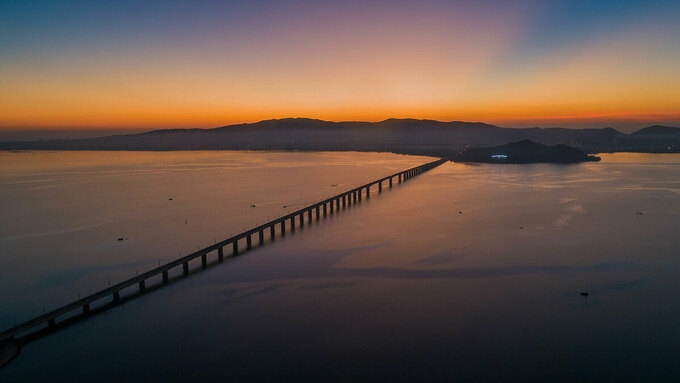 (Photo: VNE)
Thi Nai Bridge, which is nearly 7 km long, connects Quy Nhon city with Phuong Mai peninsula. Standing on the bridge, visitors can catch the first rays of sunlight rising from the horizon on Thi Nai lagoon while immersing themselves in the fresh air.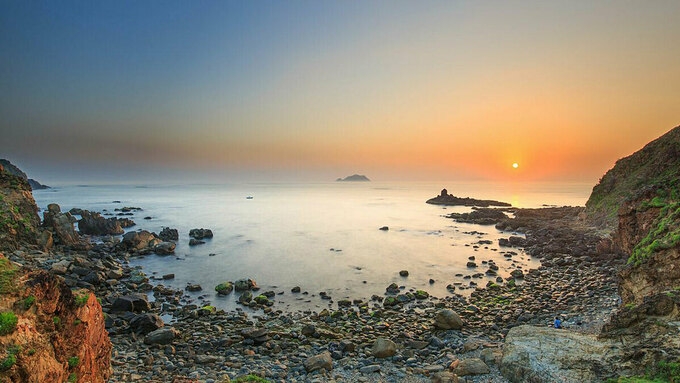 Eo Gio Cliff (Photo: VNE)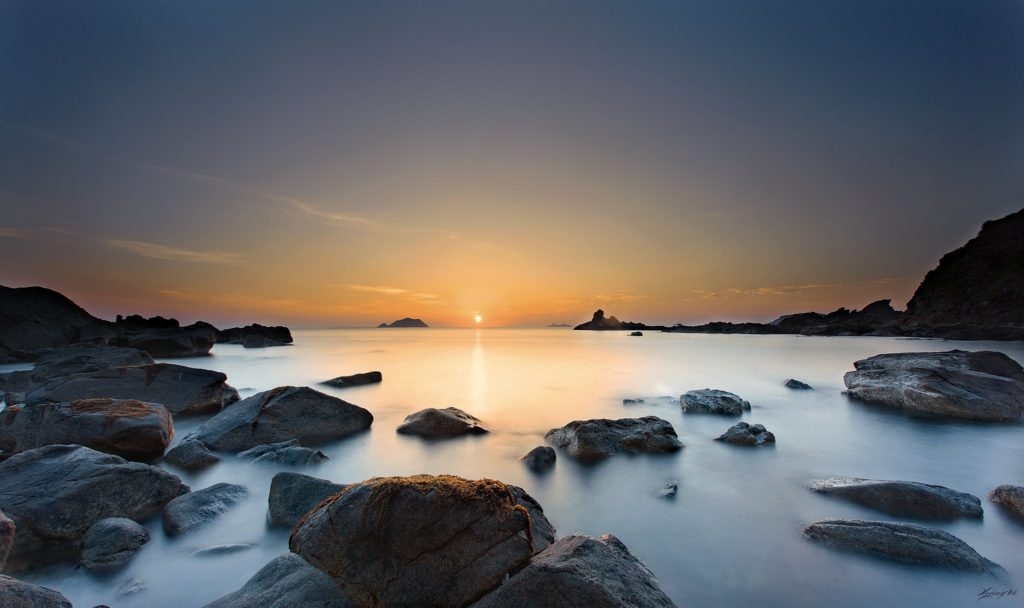 (Photo: Quy Nhon Land)
Eo Gio Cliff is some 20 km northeast of Quy Nhon city center. It is famous for the bow-shaped mountain ranges of different strange shapes, 19 salangane nests. Embracing the sunrise in Eo Gio Cliff is one of the must-try experience for early birds once visiting Quy Nhon.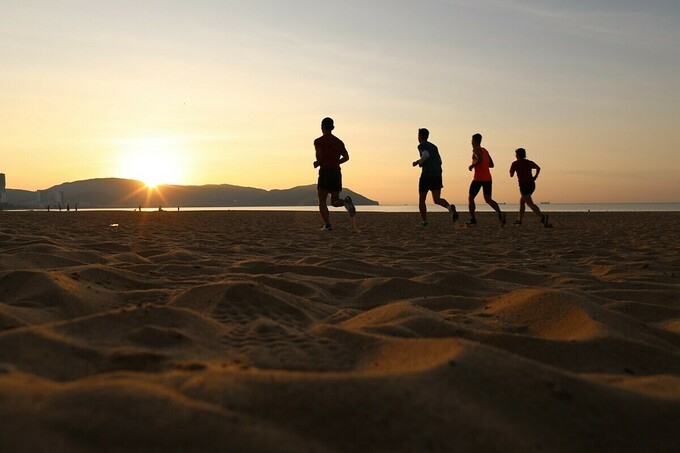 (Photo: VNE)
In addition to those above-mentioned famous places, visitors can still catch the sunrise on the beach in the center of the city from the roads running close to the sea like Xuan Dieu Street.
(Photo: Quy Nhon Land)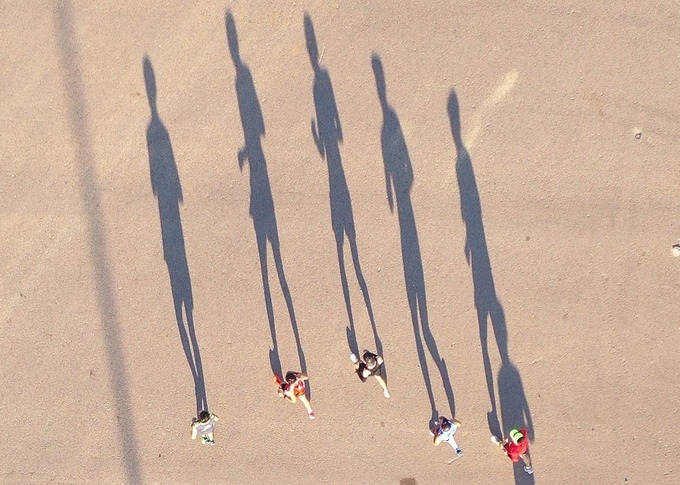 (Photo: VNE)
On Quy Nhon beach, the sunrise shines to create a beautiful scenery for the athletes participating in the VnExpress Marathon 2019.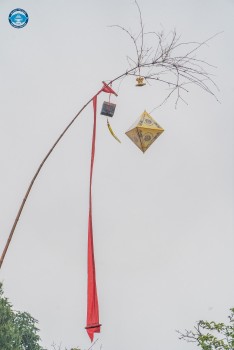 Viet's Home
In the past, the Neu pole (a tall bamboo pole with red garment strips used to ward off evil spirits during the lunar New Year) lowering ceremony at the royal palace of the Nguyen Dynasty was performed to mark the end of the New Year holiday and prepare to enter a new working year.