Habitat Vietnam assists Mekong Delta in building resilience to drought and saltwater intrusion
Habitat Vietnam and People's Committee of Go Cong Dong district (Tien Giang province) recently together implemented the activities of project "Mekong Delta community resilience to drought and saltwater intrusion". .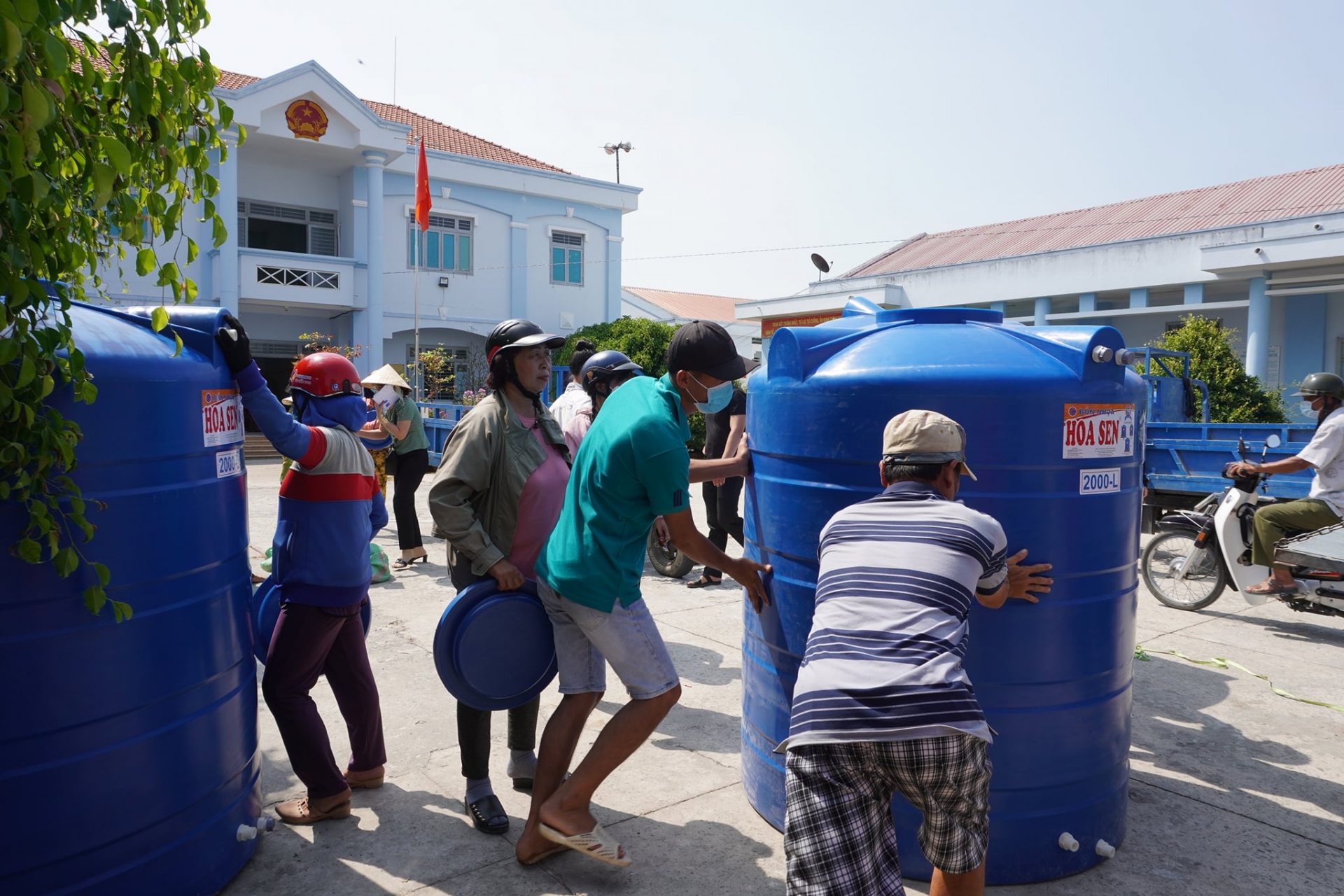 40 water tanks (2,000L) handed over to 40 poor and near-poor households in three communes of Go Cong Dong district (Tien Giang province). Source: Habitat Vietnam
The two-day event provided the training on Water, Sanitation and Hygiene (WASH) for 150 households in three communes in Tan Thanh, Tan Phuoc and Gia Thuan. The trainings helped community members to adapt good behaviors such as drinking boiled water, not throwing rubbish in canals, using hygienic toilets and washing hands properly with soaps.
Some 40 water tanks (2,000L) have bee distributed to 40 poor and near-poor households in three communes, helping them preserve water to cope with the upcoming salinity wave.
300 hygiene packages (including plastic bucket, basin, towel, soap) have been provided and leaflets on COVID-19 disease prevention and good hygiene behavior distributed to 350 households.
Habitat Vietnam and People's Committee of Go Cong Dong district also organized the communication event on WASH for 690 students at Tan Phuoc Primary School 1 (Tan Phuoc Commune). The children enjoyed many activities such as performances, games, Q&A session about WASH.
By participating in these activities, children were equipped with knowledge and behavior change about proper hand washing with soap, drinking boiled water, and disposing of trash in right places, categorizing wastes and keeping school, home and community toilet clean.
The Mekong Delta, which produces more than half the country's rice, has suffered from saltwater intrusion and coastal erosions.
Students participates in the communication event on WASH. Source: Habitat Vietnam
In the Mekong Delta, river water and ground water levels are decreasing, while sea levels, flood tides and salt intrusion are on the rise, the demand for water has also increased in production and daily activities due to industrialisation and population growth. The extraction of groundwater has increased rapidly over the past decades and forms one of the main causes of saltwater intrusion into the groundwater. This intrusion has been accelerated by the on-going sea level rise.
Because of saltwater intrusion of the groundwater, a growing number of provinces in the Mekong Delta are also experiencing depleted and degraded freshwater supplies for drinking and domestic use especially in dry season. The solution for the saltwater intrusion is, however, very limited and most of them are not cost-effective nor applicable for certain condition of area.
Studies show 40 percent of the delta could be underwater by 2100 and half of its population could be affected, VNA reported, citing experts at a meeting in Can Tho late last week.
Some areas along the coast are already eroding at a rate of more than 30 metres a year.
Large-scale concentrated agricultural areas have been created for key items like shrimp, pangasius, rice, and fruits. Processing technologies have also been improved, helping create value chains for agricultural products.
Rice, including world-famous varieties such as ST24 -- crowned the best variety in the world at the 2019 Rice Trader World Rice Conference in the Philippines – is grown on 4.19 million hectares in the delta or 54.3 percent of the country's total.
The region has more than 335,400 hectares of orchards (36.3 percent), with the major fruits being mango, orange, pomelo, rambutan, longan, durian, pineapple, and dragon fruit./.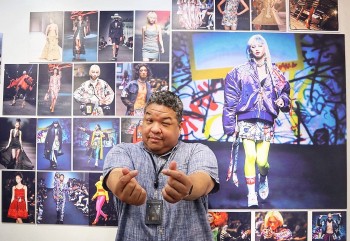 Viet's Home
Experience the striking colors and styles of Korea's fashion, captured by American photographer Dr. Michael Hurt.