Hai Phong strictly controls people entering and leaving city amid Covid-19 fears
Hai Phong City People's Committee on February 5 issued an announcement which requests to strictly control all people entering and leaving the city starting 12 a.m February 6.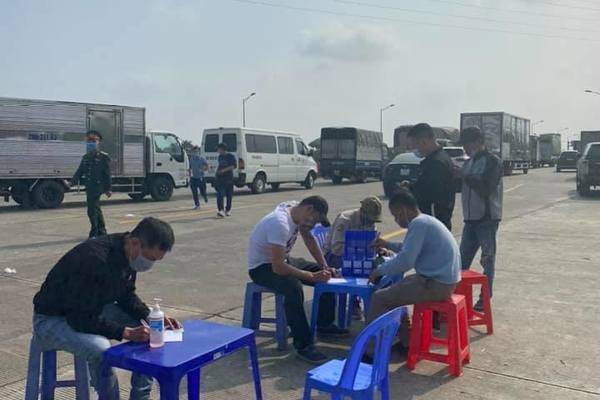 People make health and itinerary declarations at a checkpoint on the Hanoi- Hai Phong expressway.
Photo: Vietnamnet
Accordingly, all entrants to Hai Phong city must furnish the confirmation paper of the People's Committees of the communes in the depart destinations which clearly states the reasons as well as itinerary after entering the city, VTC News reported.
All people leaving the city must provide the confirmation paper of the People's Committees of the communes in the residing places which clearly states the reasons as well as itinerary after leaving the city.
The city leader also requests to mobilize more personnel at checkpoints at the gateways. Besides, people returning from the pandemic-hit areas such as Hai Duong, Quang Ninh, etc are mandatory to be put under quarantine.
Only people returning from non-pandemic-hit regions and providing the aforementioned confirmation paper are allowed to enter the city.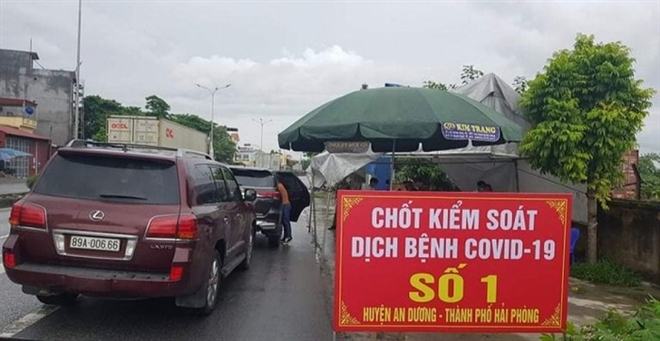 A COVID-19 checkpoint in Hai Phong. Photo: VTC News.
Chairmen of People's Committees of communes, wards, and towns are responsible for issuing the confirmation paper for citizens.
Hai Phong Chairman also demands to set up a checkpoint near Cau Nghin (Nghin bridge) where connects the city with Thai Binh province.
The local authorities are asked to strictly review the number of returners.
Inter-provincial drivers are ordered to stay at accommodations arranged by the owners of vehicles or goods.
Hai Phong City People's Committee requests to strengthen forces patrolling along the rivers bordering Hai Duong, Quang Ninh, Thai Binh provinces and seriously crack down on those who breach the regulation on Covid-19 prevention and control.
In just eight days (January 28 to February 5), the Health Ministry has confirmed 394 community transmissions in 12 localities - Hai Duong (290), Quang Ninh (46), Hanoi (23), Gia Lai (18), Binh Duong (five), Dien Bien and Bac Ninh Province (three each), Hoa Binh (two), Ho Chi Minh City, Hai Phong, Bac Giang and Ha Giang (one each).
The country's Covid-10 tally of 1,976 cases includes 1,465 recoveries and 35 deaths. The remaining patients are in stable condition, with 10 having tested negative once, three for the second time and two for the third time.
More than 80,000 people are in quarantine at the moment.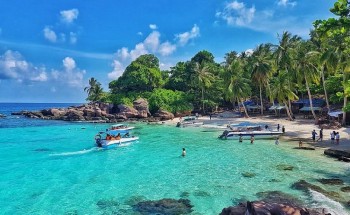 National
Vietnam News Today (Jan. 18): Vietnam confirms 21,691 new local Covid-19 cases; Logo marking 30 years of Vietnam-RoK diplomatic ties unveiled; Phu Quoc represents golden hope for Vietnamese tourism rebound; Int'l searches on Vietnam tourism reopening on the rise.