Handful of new tourism products to be introduced at Hanoi festival 2021
The administration of Hanoi is poised to host a festival between April 16-18 aimed at stimulating tourism and introducing a wide range culinary culture, following the containment of the latest coronavirus outbreak.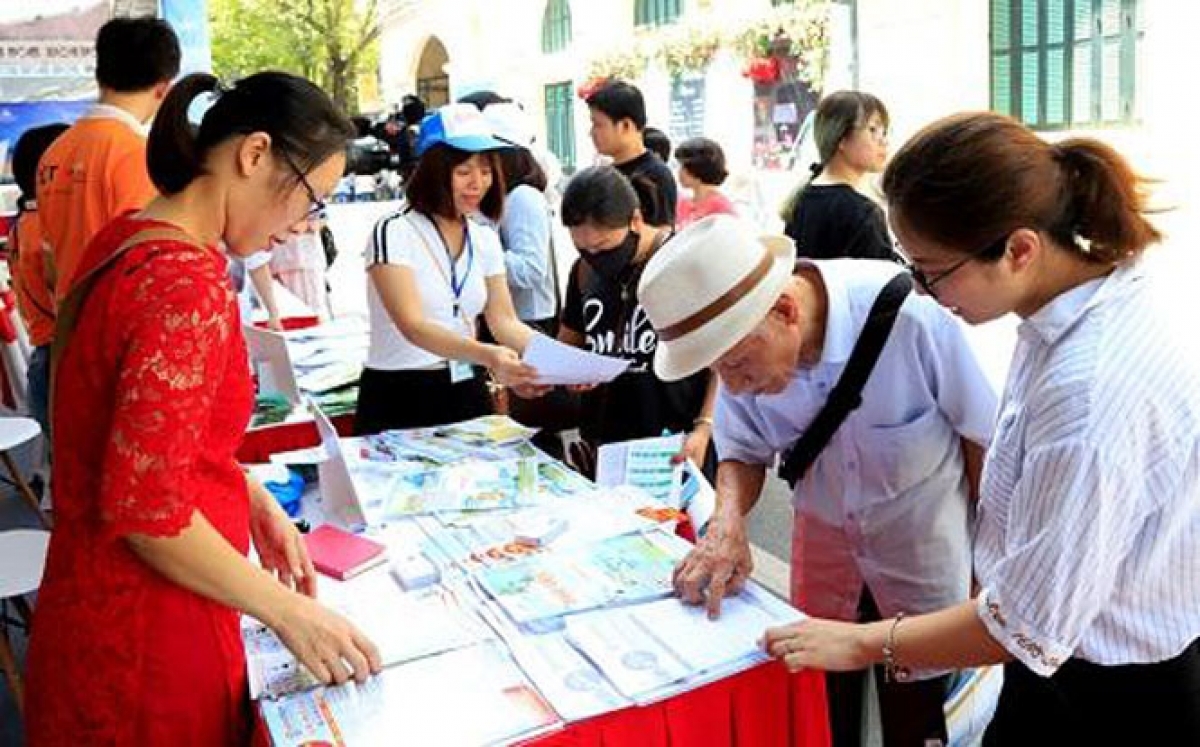 (Photo: VOV)
A fresh range of tourism products will be introduced to visitors during the event set to be held at King Ly Thai To flower garden, according to Dang Huong Giang, director of Hanoi's Department of Tourism.
Ahead of the event, major Vietnamese airlines such as Vietnam Airlines, VietJet Air, Bamboo Airways, and local travel agencies plan to offer major discounts in an effort to attract tourists.
Most notably, travel agency Vietravel intend to launch a three-day and two-night tour of the Ho Chi Minh City to Hanoi route at a cost of VND990,000, whilst VietFoot agency will debut a night tour of the historic Hoa Lo prison.
A culinary space will be established to popularize some outstanding dishes and specialties from the capital, including pho, a type of noodle soup, cha ca, a type of grilled fish, and coffee.
The festival is anticipated to draw the participation of over 200 businesses from across the country. Alongside firms from Hanoi, businesses from other cities and provinces will also be taking part in the event with the primary goal of introducing tourism products, destinations, and tours, as well as other special offers on tours, hotels, and air tickets.
This year's festival will be designed in an open space. National airlines and tour operators are set to have their own space decorated with an array of eye-catching models to attract tourists, as reported by VOV.
Earlier on January 20, the Hanoi Municipal Department of Tourism organised a conference to implement the mission of tourism development in 2021.
Accordingly, in 2020, due to the impact of the Covid-19 pandemic, the capital's tourism sector is seriously affected. Tourists to Hanoi were estimated at 8.65 million, equalling 30% of the figure for2019; in which, international visitors were estimated at 1.11 million, down 84%. After two waves of COVID-19, about 90% of the tour operators closed and suspended operations. There are 950 accommodation establishments temporarily suspended.
Vice Chairman of Hanoi People's Committee Nguyen Manh Quyen presented certificates of merit to organisations and individuals for their achievements in Hanoi's tourism development. (Photo: NDO)
In the above context, the tourism industry has maintained the organisation of walking space in the area of Hoan Kiem Lake and its neighbouring area; promoting activities of Hanoi book street to attract tourists to Hanoi. In particular, travel agencies and destinations have launched many new tourism products. For example, the Centre for Cultural and Scientific Activities of Van Mieu - Quoc Tu Giam (the Temple of Literature) put into operation special experience area to learn more about heritage ; the Thang Long Imperial Citadel launched a new tourism product with a night experience programme called "Decoding the Thang Long Imperial Citadel"; and the pedestrian street in Hoan Kiem District expanded the working space. Thanks to that, the negative impacts of Covid-19 pandemic on tourism activities of units in Hanoi city have been minimised.
At the conference on tourism development implementation, the representatives of destinations introduced new tourism products. Highlights are the products to visit, picnic, explore in Ba Vi National Park. Ba Vi National Park Management Board has just put into operation a product of adventure tourism through the forest (with positioning for participants). This product attracts quite a few visitors to experience. There are also other ecotourism and culinary products. The Management Board of Hoa Lo Prison Relic put a new night tourism product into operation. These products will help travel agencies and tourists have more options in organising trips to Hanoi.
In 2021, it is expected that the Hanoi tourism industry will organise events such as: Ao Dai festivals, craft village festivals, tourism stimulus programmes and service chains suitable to tastes, markets, and each target group of tourists.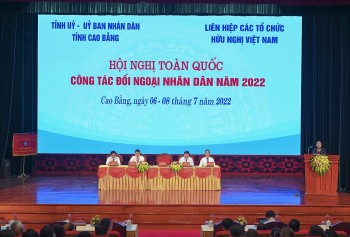 Friendship
During the event, many important issues will be discussed, and constructive suggestions and solutions will be provided to promote more effective people-to-people diplomacy operations.