Mu Cang Chai (Yen Bai Province) strives to become a tourist district
Realizing the great potential for tourism development of Mu Cang Chai highland district (Yen Bai province), the district's authority is focusing on developing tourism by consulting experts, agencies, and businesses to strive to become a tourist district.
Mu Cang Chai strives to become a tourist district. Photo: Travel Sense Asia
Mu Cang Chai highland district possesses great potentials for tourism development, with many tourist attractions such as terraced fields, Fabrication species and habitat conservation, Khau Pha Pass - one of the four great peaks of the Northwestern region, newly discovered ancient rock, and Lung Cung peak with an altitude of more than 2,900 m. In addition, its own indigenous and unique cultures of the Mong and Thai ethnic groups are also highlights of the tourism of Mu Cang Chai.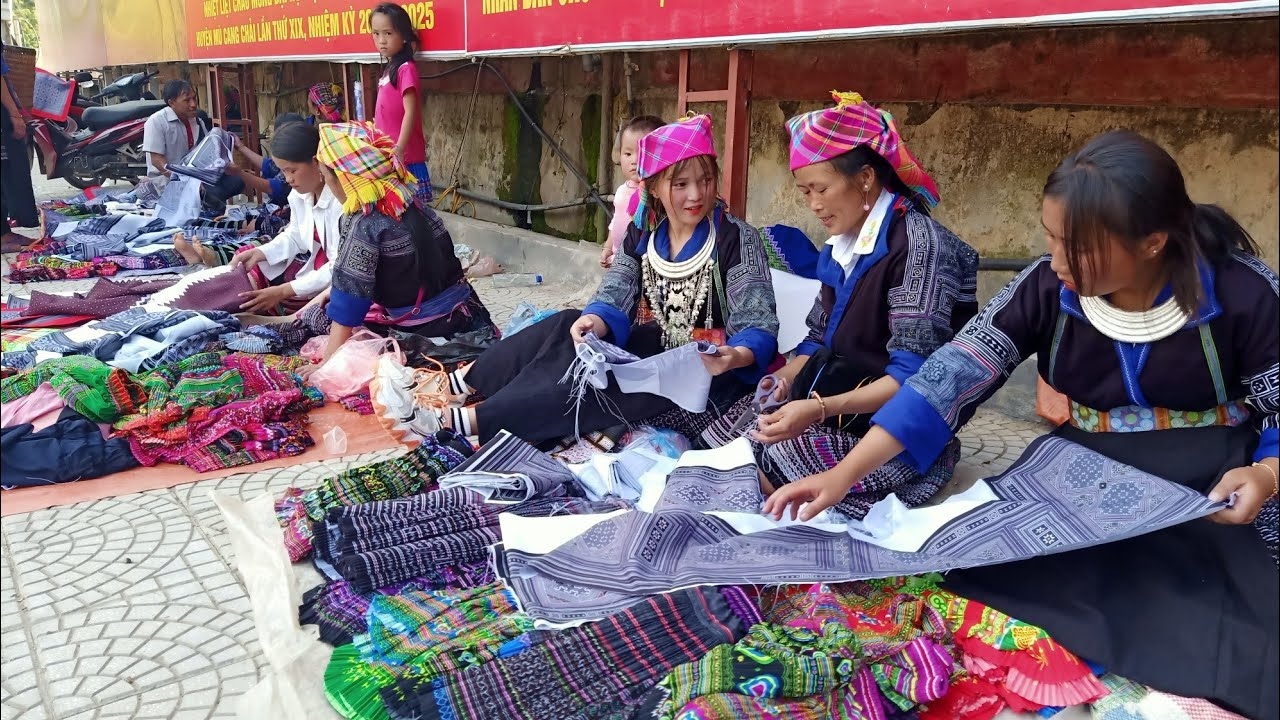 In addition to the natural scenery, the unique cultural features of the indigenous people are also the highlight of the tourism of Mu Cang Chai, Yen Bai province. Photo: YouTube
In 2020, due to the impact of the Covid-19 pandemic, the number of tourists, especially international visitors, plummeted, but Mu Cang Chai still welcomed more than 167,000 visitors, accounting for more than 20% of the total number of tourists coming to Yen Bai province. Mu Cang Chai is also considered one of the most worthwhile tourist attractions in Vietnam in 2020.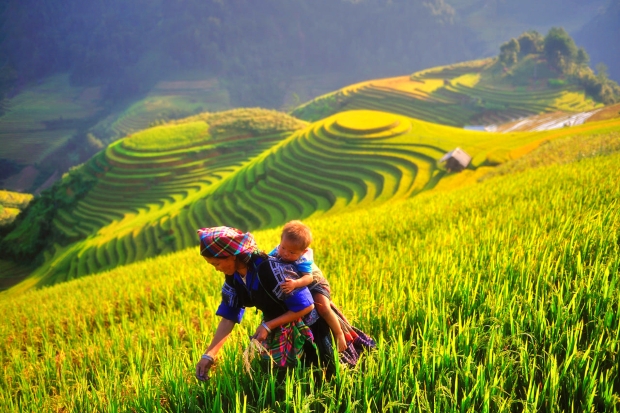 Located in the northwestern region of Vietnam, Mu Cang Chai offers tourists the opportunity to immerse themselves in the shimmering and peaceful landscapes of the Vietnamese countryside. Photo: Vietnam Booking
Mr. Nong Viet Yen, Secretary of the Mu Cang Chai District Party Committee, said "With the goal of "Developing green, identity, safe and eco-friendly tourism", the district would focus on developing and implementing the project "Tourism Development for Mu Cang Chai District in the period of 2021 - 2025, orientation to 2030". In which, the participants all agreed on the district's policy to develop tourism in parallel with preserving identity, associated with the protection of the environment and natural resources, avoiding the temporary development that destroys the landscape and the environment.
Mr. Le Van Tuyen, Chairman of Ho Thac Ba Tourism Cooperative - one of the agencies planning to invest in tourism in Mu Cang Chai stated that "As an enterprise targeting to invest in Mu Cang Chai, we hope that businesses together with the locality will actively promote Mu Cang Chai tourism to achieve the tourism district criteria. We are committed to accompanying the local authorities and all businesses in promoting Mu Cang tourism appropriately with its potential".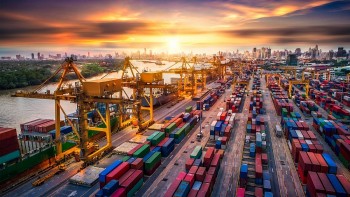 National
Vietnam, a rising star in the global supply chain, has the potential to become a new tiger in Asia, economist Brian Lee Shun Rong at Maybank - Malaysia's largest financial services group and the leading banking group in South East Asia – has reportedly said.