Hanoi Delicacies Worth Trying on A Winter Day
In the winter, nothing is better than sitting on the sidewalk and enjoying hot dishes. This is also an unforgettable experience for tourists who visit Hanoi on the coldest days of the year. Here are four dishes that they should try at least once, if not twice.
Eating sticky rice in the morning
Sticky rice is an indispensable breakfast dish for Hanoians. The image of people waiting around a basket of hot, yellow sticky rice is seen all over the streets. Sticky rice is a delicious, convenient, and nutritious dish. There are many variations such as yellow sticky rice, corn sticky rice, meat sticky rice, and sausage sticky rice. Diners have many options to suit their dining preferences.
A single bowl of hot sticky rice can give people enough energy to work and study for an entire morning. Famous sticky rice shops such as May's sticky rice at the corner of Hang Bai street, Thao Hang Ma's sticky rice, and Thu Tho Nhuom's sticky rice are always crowded with customers
If tourists want to enjoy a delicious bowl of sticky rice, they should eat early, from about 7-8 hours, because sticky rice shops often run out of food very quickly. The price of a full bowl of sticky rice ranges from VND 30,000 (USD 1.27) - VND 40,000 (USD 1.69).
Photo: Travel.vn
Ngoc Tu (Bach Dang) share their breakfast routine.
"I usually have breakfast at 7:30 a.m. at a familiar sticky rice shop. I've been eating here since I was young, it's been almost twenty years, but the taste hasn't changed much. I just love eating sticky rice. Stir-fried with a little bit of fat and fried onions. This is probably the 'national' breakfast dish of Hanoians."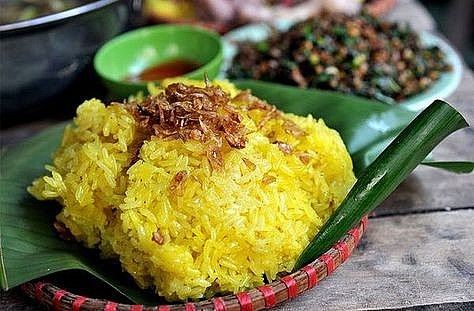 Photo: Pinterest
Dishes with broth for lunch
Hanoi has many delicious dishes, suitable for cold weather, typically beef pho, chicken pho, eel vermicelli, snail vermicelli, and goose vermicelli. Just a spoonful of broth with a bit of garlic vinegar, chili sauce, and lemon can make all our taste buds explode with excitement.
The above dishes should be served with a "combo" of fried doughnuts and iced tea. Although the weather is cold, the diners will feel extremely warm.
Old-fashioned restaurants that diners should check out include Phu Doan eel vermicelli, Thuy sprout vermicelli, Nguyen Sieu vermicelli, and Khoi Hoi beef noodle soup. These restaurants are always crowded in winter. The feeling of sitting in a small alley and eating a piping hot dish is also an unforgettable experience for Hanoians.
Thuy Anh (Doi Can) is a big fan of vermicelli.
"I usually eat vermicelli at Nhan restaurant. It's very crowded here, I have to queue every time, but I'm used to it. I like to eat here because the broth is rich in flavor and the meat is firm and fatty. It is different from any other place I've eaten at before."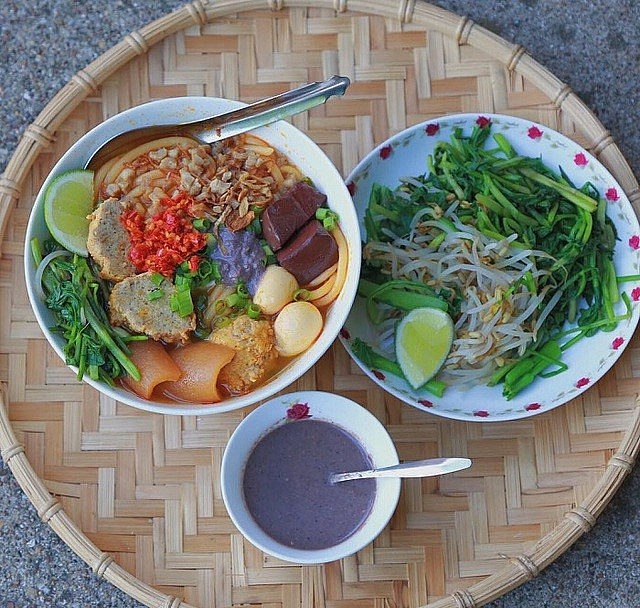 Photo: Foody.vn
Boiled snail - simple dish
Snail is a famous snack in Vietnam. Each place has different cooking methods and unique flavors. Unlike Ho Chi Minh City, Hanoi does not have fried snails, fried snails with tamarind, or snails with salted egg sauce.
In Hanoi, people often eat rock snails and boiled jackfruit. Eaters need to use sharp iron tongs to remove the snail. Delicious snails need to be eaten when hot, crunchy and greasy. This dish needs to be served with fish sauce with a little ginger, lime leaves, lemongrass, and chopped chili. The prices of different snail restaurants are usually not too different. It is only from VND 80,000 (USD 3.38) - VND 100,000 (USD 4.22) /person.
Thu Huyen (Lin Nam) enjoys eating snails with her friends.
"Every time I think of snacks, my group will immediately choose to eat snails. We have a familiar restaurant on Tran Phu street. There is a very delicious boiled snail dish, served with sweet and sour mango pickle. In addition, we often eat fried spring rolls, quail eggs, and steamed clams. That's enough for a gathering that is both fun and warm."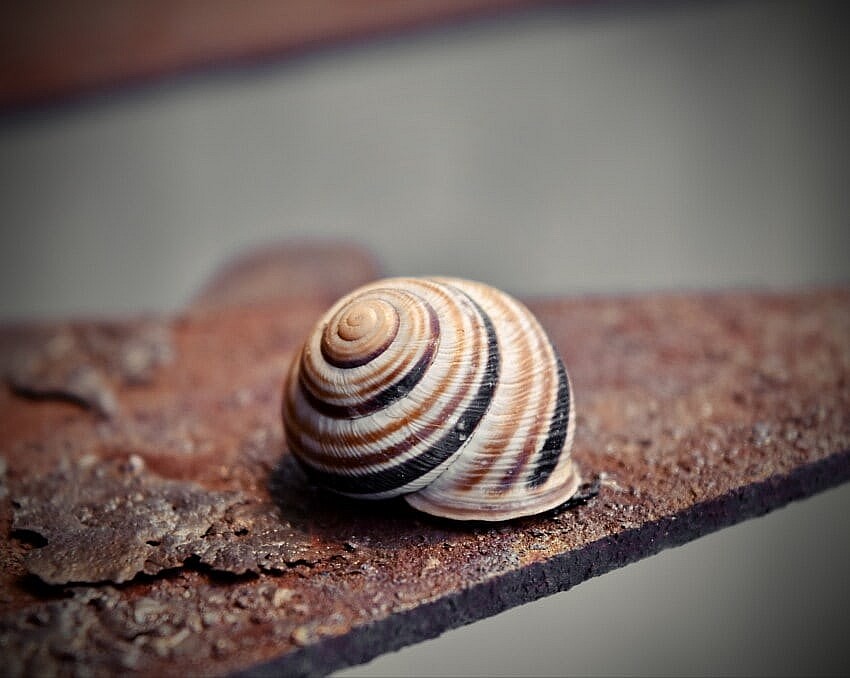 Photo: Solsoft
Sidewalk grilled hot pot
It is paradoxical that when it is cold, many diners do not choose an indoor restaurant but prefer to eat on the sidewalk. Grilled hot pot is the top dish chosen by young people in the winter. There are many hot pot restaurants in student dormitories such as Trung Hoa, Nga Tu So, and Thanh Xuan.
"When it's cold like this, I just want someone to eat hot pot with me. I prefer to eat on the sidewalk than at a luxury restaurant because it feels warm and friendly. The feeling of sitting in front of a delicious, smoky hot pot while watching the flow of people passing by makes me feel better," shared Hoang Linh (Tan Mai).
Sidewalk restaurants have the advantages of affordable prices, fast food because it is prepared in advance, a pleasant atmosphere, and diners can chat freely. But they should also choose clean shops, and ingredients of clear origin, as well as ensure food hygiene and safety.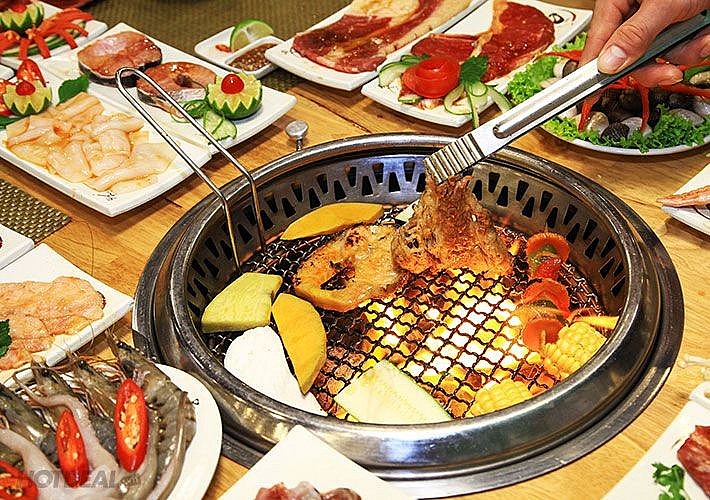 Photo: Pinterest
Eight Delicacies of Ha Giang

When it comes to Ha Giang, people often think of a tourist area in the northern mountainous region of the country. In addition to the ...