Hanoi in March: Silk-cotton flowers burn brightly red
As March comes, Hanoi is put on a new bright coat embroidered with red silk-cotton flowers.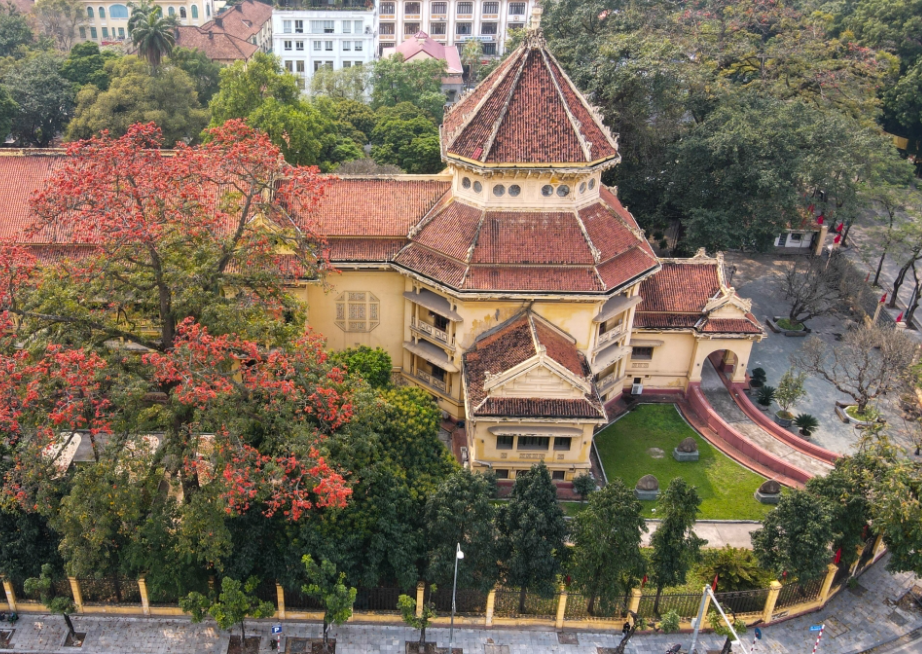 In this period of every year, people in Hanoi can enjoy silk-cotton flowers on many different streets, such as Tran Khanh Du, Pham Ngu Lao, Giai Phong, Phuong Mai,... (Photo: VOV)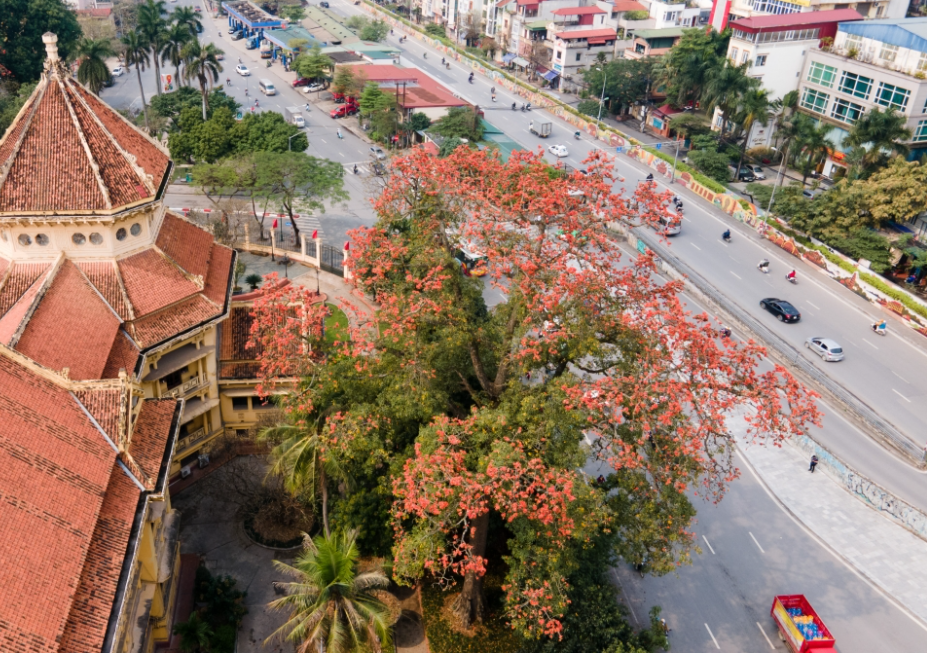 The silk-cotton at the Trang Tien - Tran Khanh Du crossroad is one of the biggest in Hanoi. These trees 30 meters tall are in full bloom around the National Museum of History in downtown Hanoi. (Photo: VOV)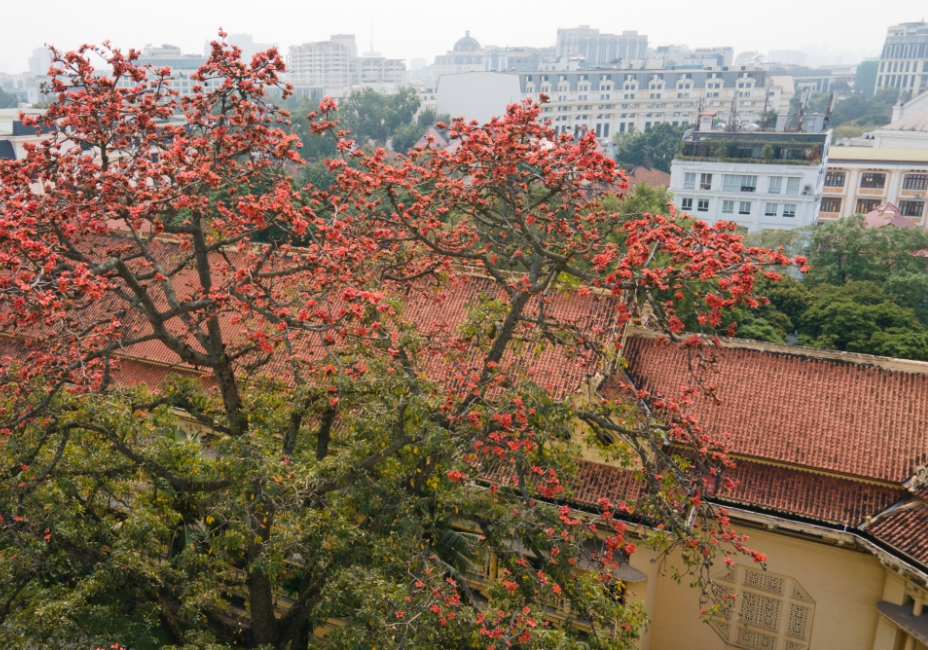 From afar, you can easily find the brilliant red silk-cotton flowers standing out on the clear and white sky background on a sunny day. (Photo: VOV)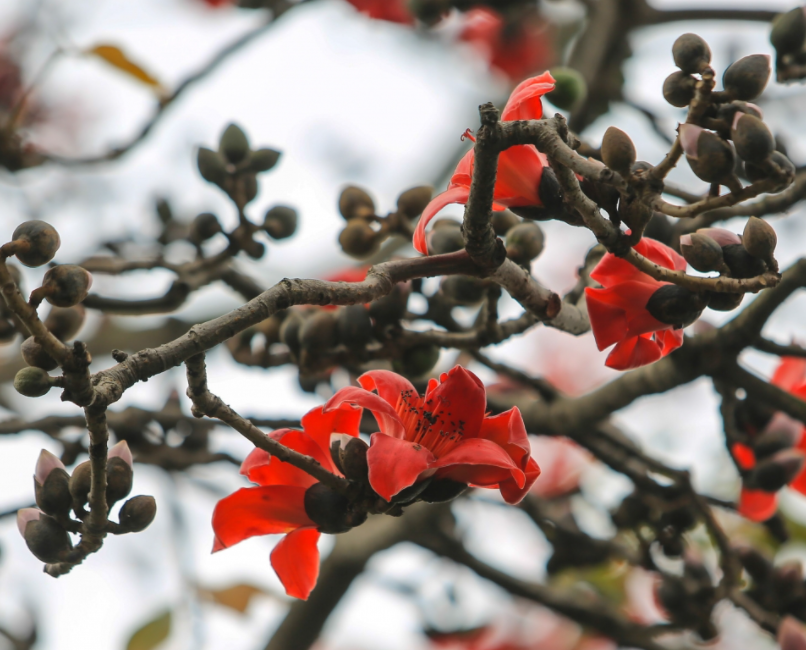 Silk-cotton, which is believed to have Indian origin, now widely planted in Northern Vietnam. (Photo: VOV)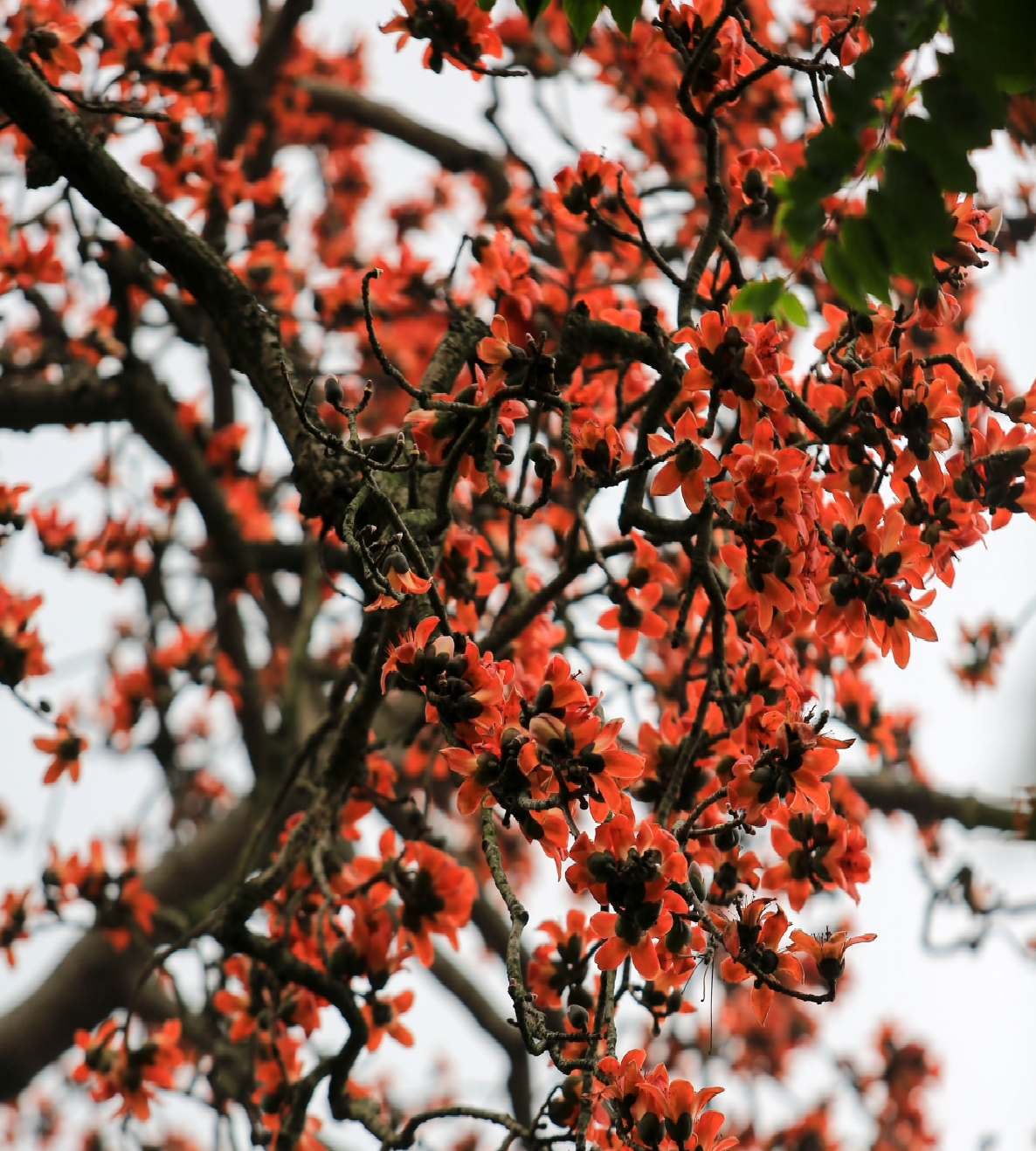 Silk-cotton has many names in Vietnamese, such as "gạo", "mộc miên", "pơ lang",... (Photo: VOV)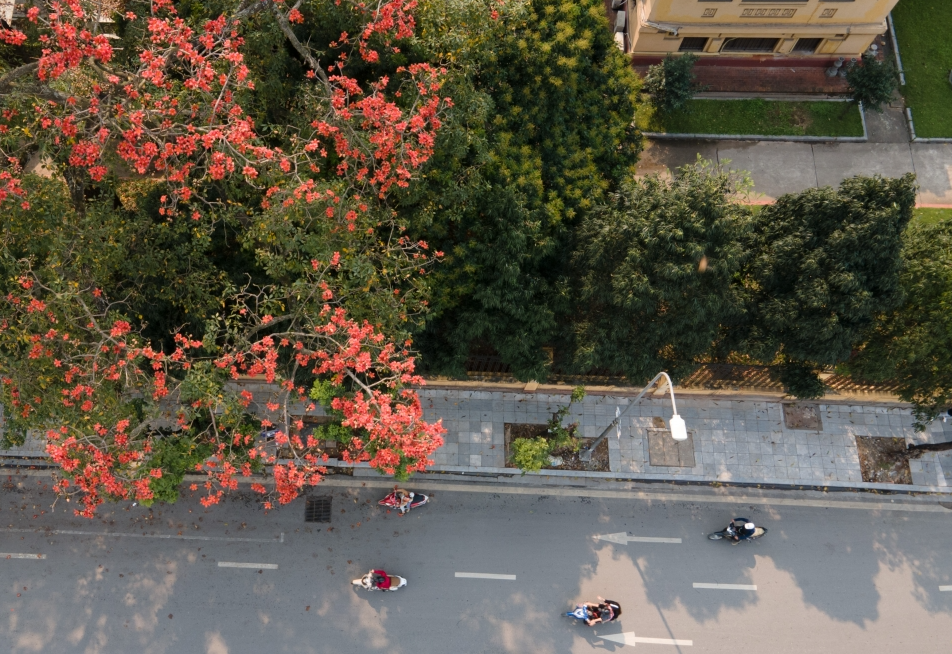 Silk-cotton trees are not planted in rows but more of a lone tree. (Photo: VOV)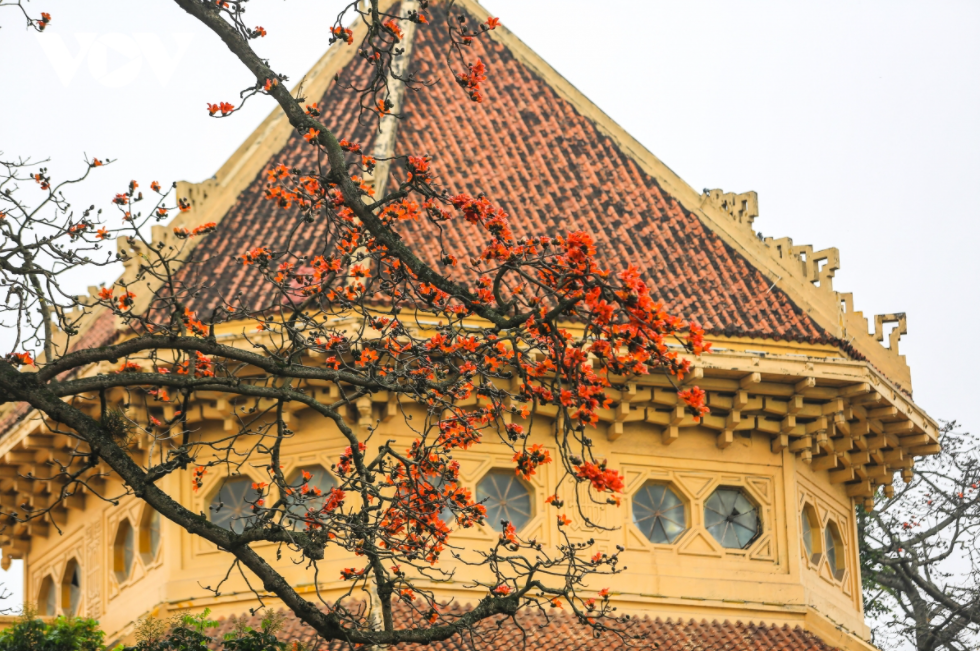 Silk-cotton trees are commonly used medicinally to counter fever and detoxify. Particularly, their flowers are employed to treat diseases like peptic ulcers. (Photo: VOV)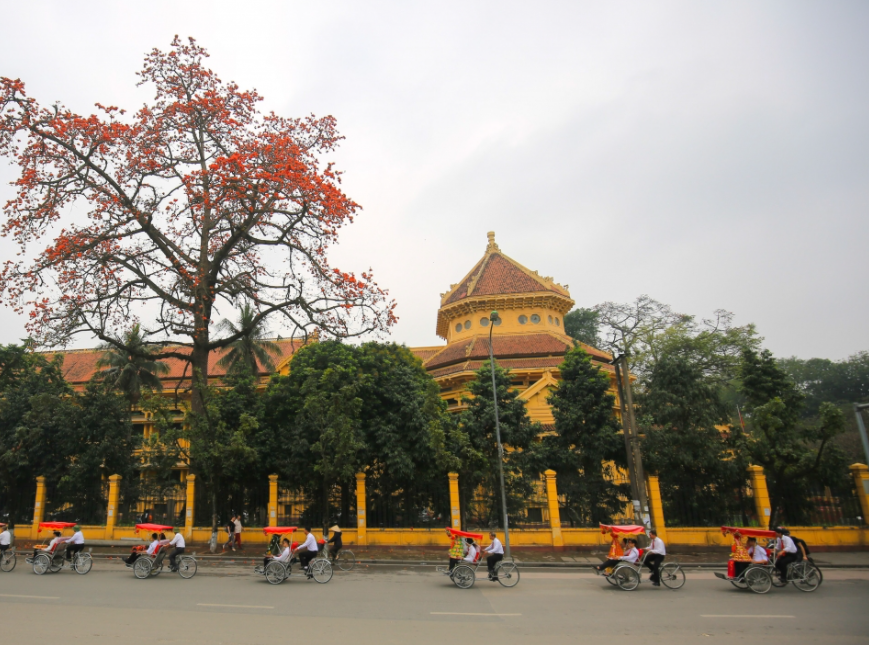 The five-petaled rice flowers are bright red. When falling down from the tree, the petals rotate quickly like a pinwheel. The flowers are often described as a burning fire. (Photo: VOV)
Silk-cotton believed by many Vietnamese to be favored by ghosts, is an outstanding sight in many northern delta communities this time of year, often lining rice fields or village entrances. (Photo: VOV)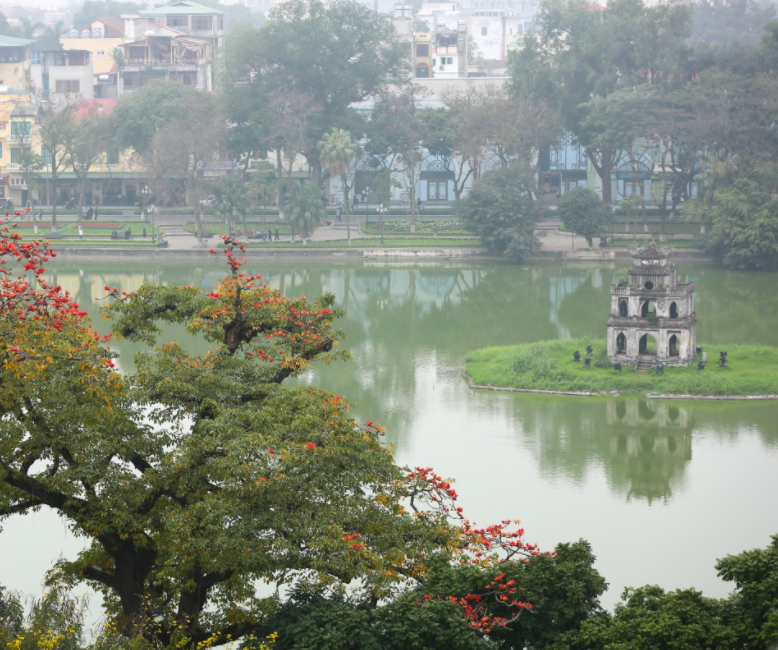 A silk-cotton tree by Hanoi's iconic Ho Guom lake. (Photo: VOV)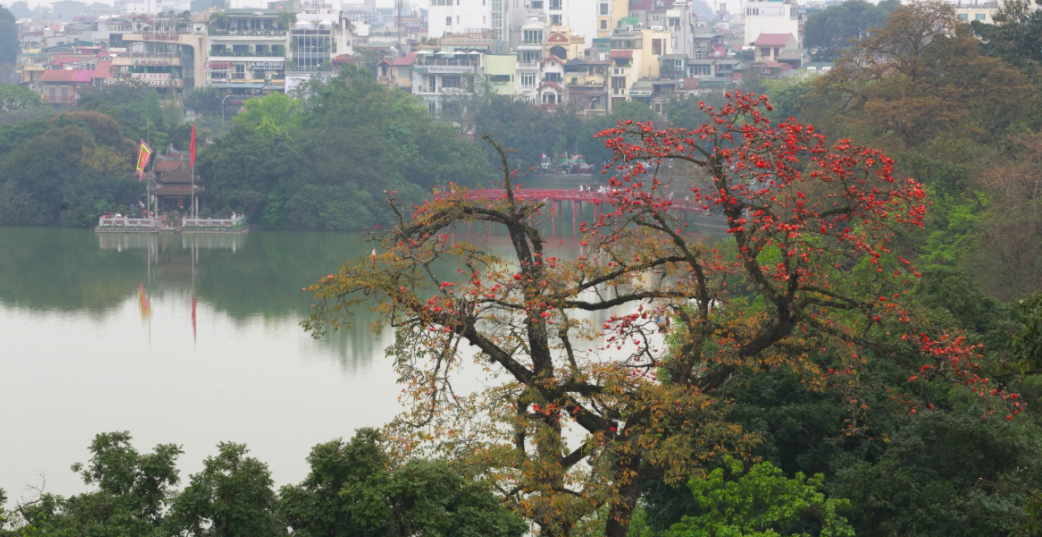 Burning red silk-cotton flowers scare away the murky and grey of Hanoi's weather these days. (Photo: VOV)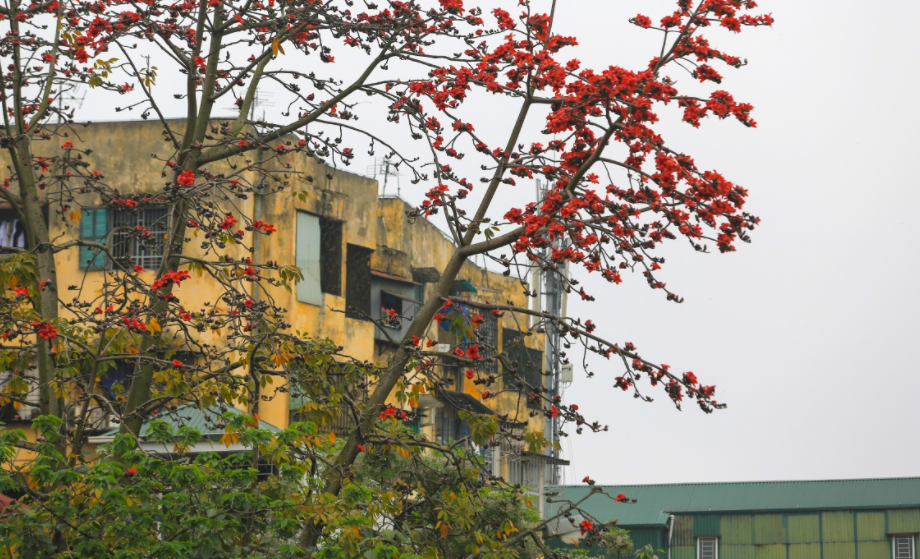 (Photo: VOV)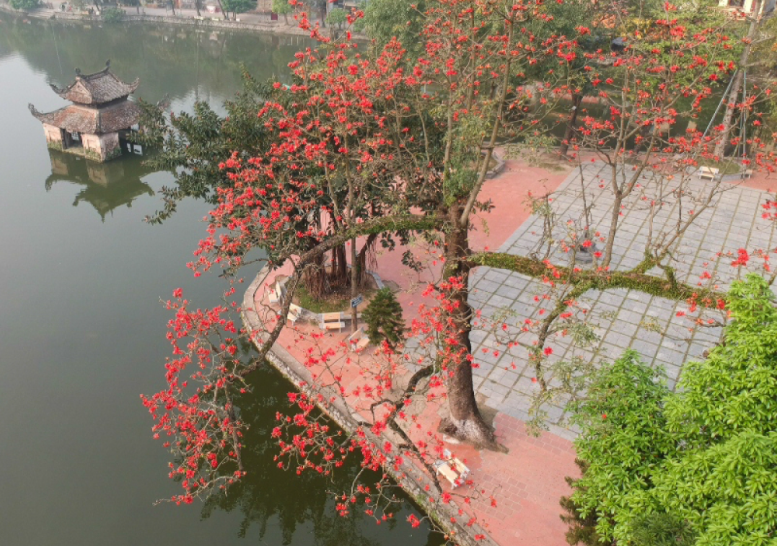 On the outskirts of Hanoi, such as in Thay Pagoda (Sai Son, Quoc Oai, Hanoi), silk-cotton flowers are also in full bloom, contributing to the pagoda's antiqueness. (Photo: VOV)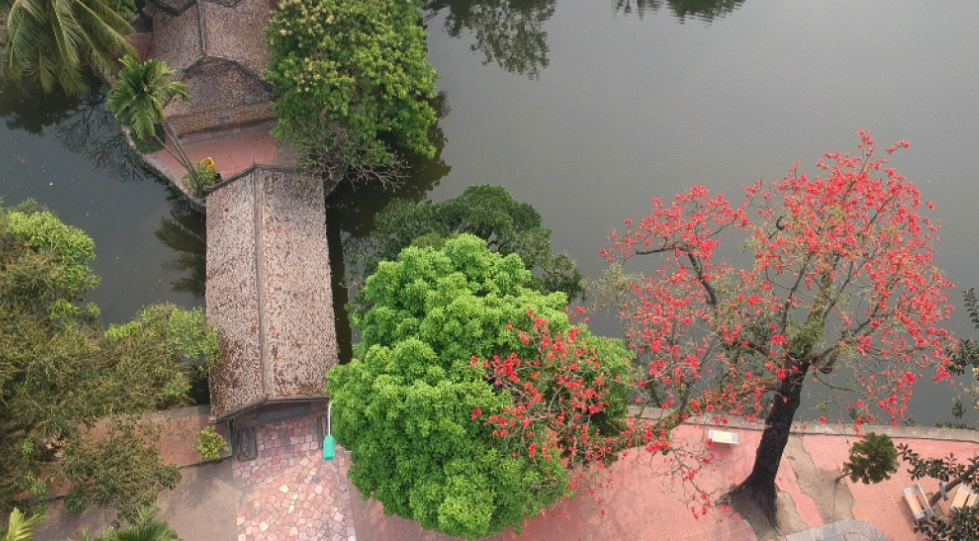 The flowers' rich color is such a feast for the eyes. A lot of people get here to take photos. (Photo: VOV)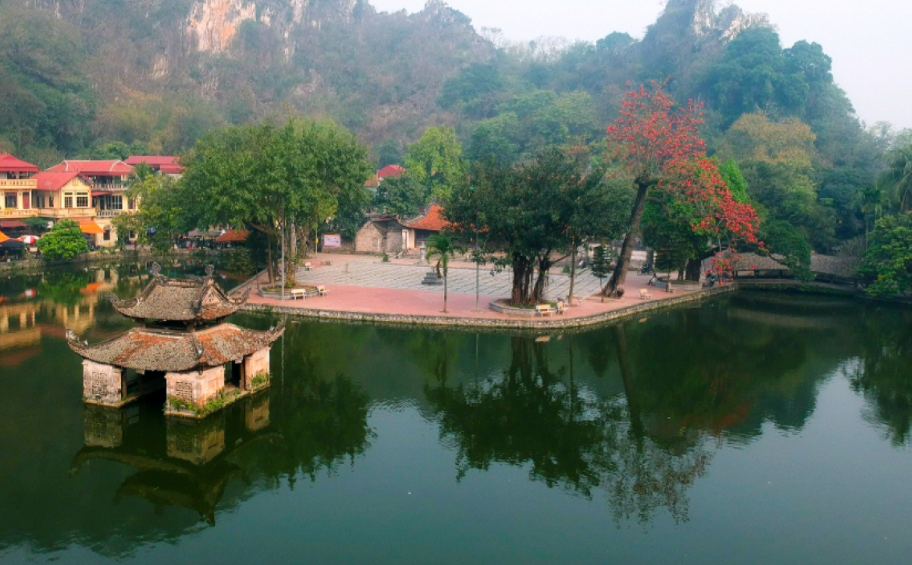 Ca Pagoda used to have 5 big silk-cotton trees. As 4 of them died, the pagoda's monks planted 2 more recently. (Photo: VOV)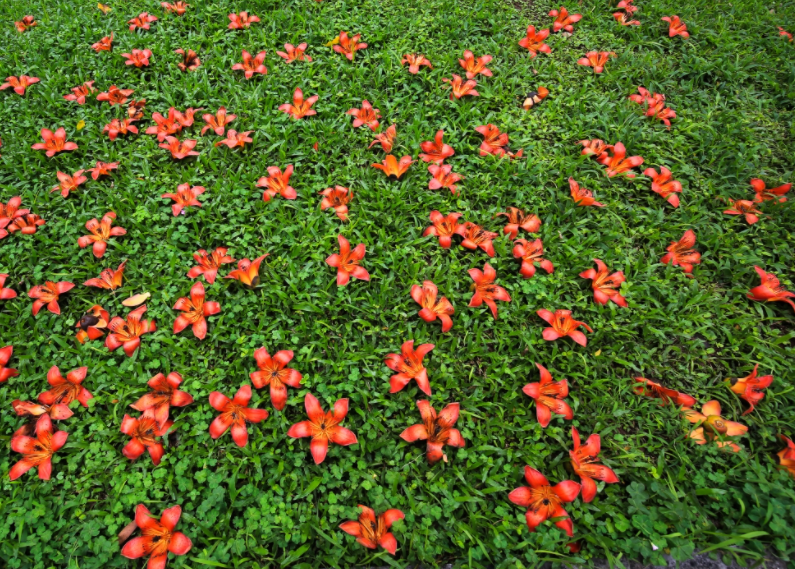 Silk-cotton flowers bloom every March, just as the cold weather leaves Hanoi. (Photo: VOV)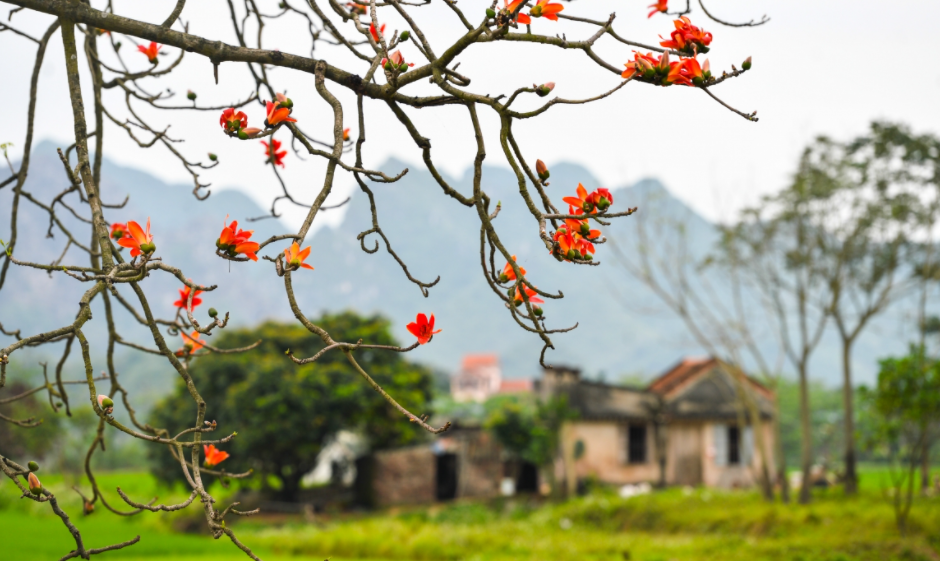 (Photo: VOV)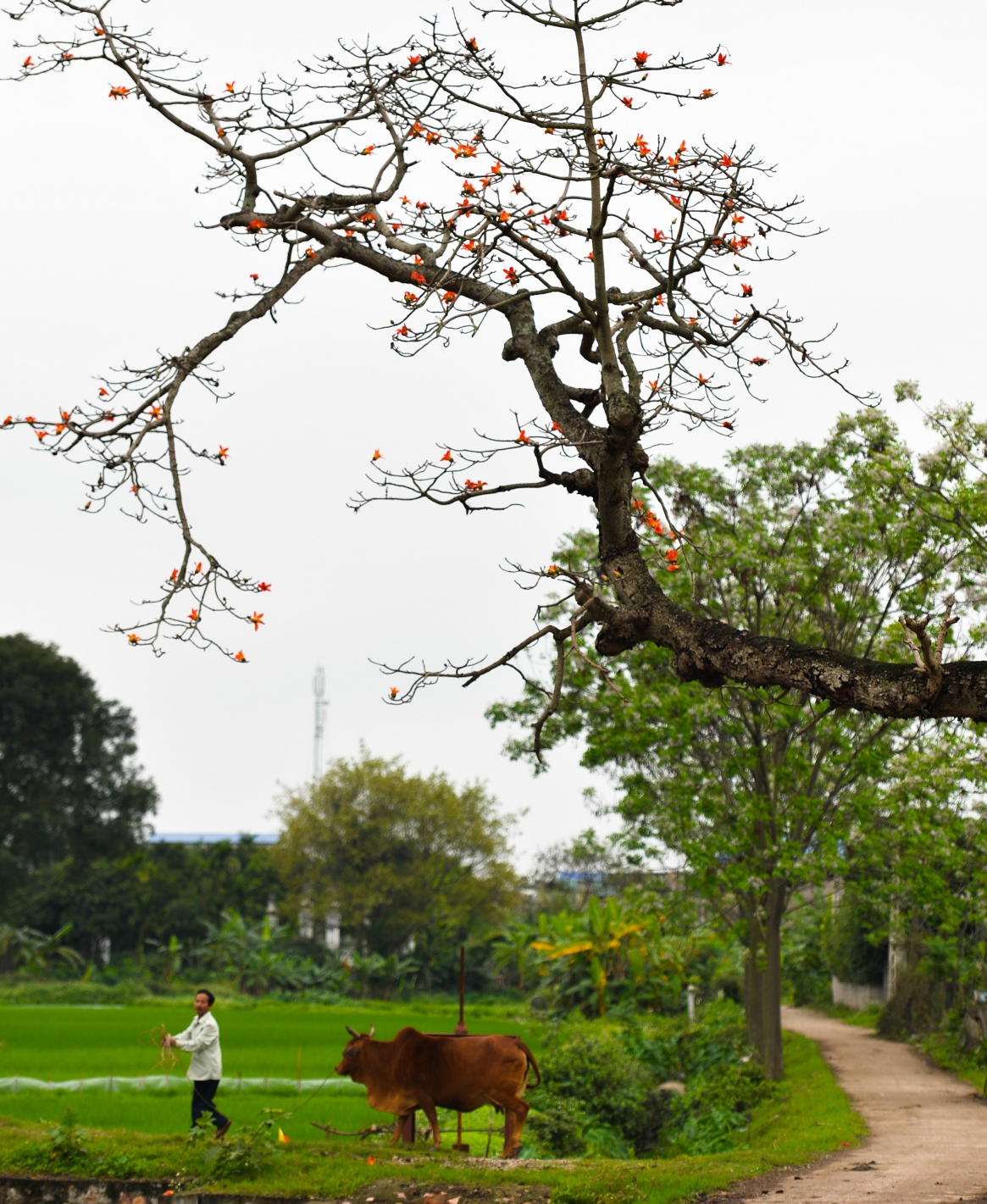 (Photo: VOV)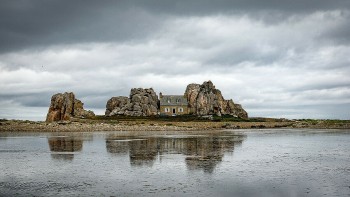 Travel
In a quiet little village of Plougrescant, France, tourists can visit this quirky and extraodrinary Castel Meur, also known as "The House Between The Rocks", which has become an attraction for many years.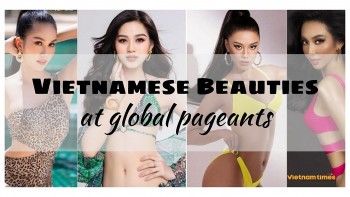 Handbook
Do Thi Ha, Pham Ngoc Phuong Anh, Nguyen Thuc Thuy Tien and Nguyen Huynh Kim Duyen set to vie for global beauty pageants.
World
In the outskirt of Poland, there is a pretty rural village that is called "The painted village" for its amazing and unique tradition of painting their homes inside and out with colorful floral patterns, making this place the most photogenic spot.