Hanoi implements social distancing at restaurants, cafes from 0:00 on August 19
Hanoi has ordered all restaurant, cafe and pub staff to wear masks mandatorily and customers must sit a meter apart starting Thursday. From 12:00 am August 19, restaurants that do not guarantee the distancing will be suspended their operations.
Facing the Covid-19 pandemic returning while people are thought to be more subjective in this epidemic, the Hanoi government decided to implement stronger measures, including closing restaurants and shops without complying with epidemic prevention requirements.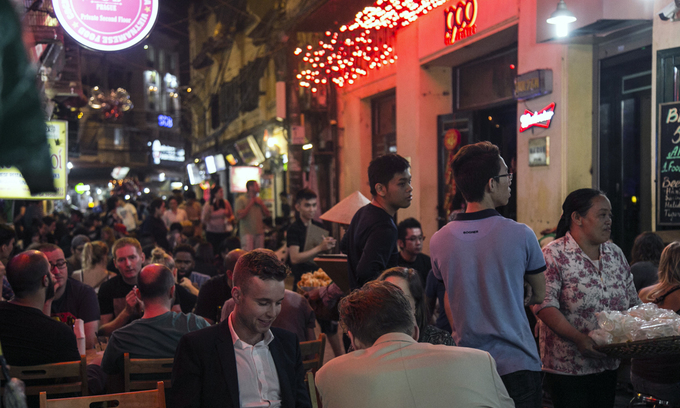 A section of Ta Hien Street, one of Hanoi's most popular drinking hot spots, April 2017. Photo by VnExpress
"[Starting] 12 a.m. on August 19, food and beverage places must arrange seats at least a meter from each other, partitions are encouraged. Staff must wear masks and take customers' temperature," Hanoi Vice Chairman Ngo Van Quy stated at a meeting on Covid-19 prevention on Monday.
He said beer pubs are crowded places that pose a lot of infection risks.
Quy added that there might be more cases in Hanoi than detected, but the risk of a widespread outbreak was not high. "The city's Covid-19 prevention measures are still keeping things under control.", reported the vnexpress.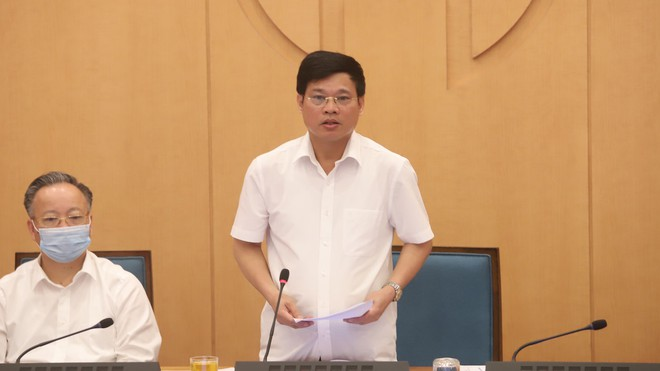 Hanoi will implement stronger measures to prevent the Covid-19 epidemic spreading. Photo: thanhnien
Standing Vice Chairman Nguyen Van Suu has asked local authorities to mobilize more staff to monitor restaurants and beer pubs. He said any businesses violating the pandemic control measures faced the punishment of being shut down.
Suu advised Hanoi residents not to go out unless it was really necessary and wear a mask in public.
Deputy director of the Hanoi Center for Disease Control (CDC), Truong Quang Viet, said some people have become complacent and were ignoring disease prevention measures.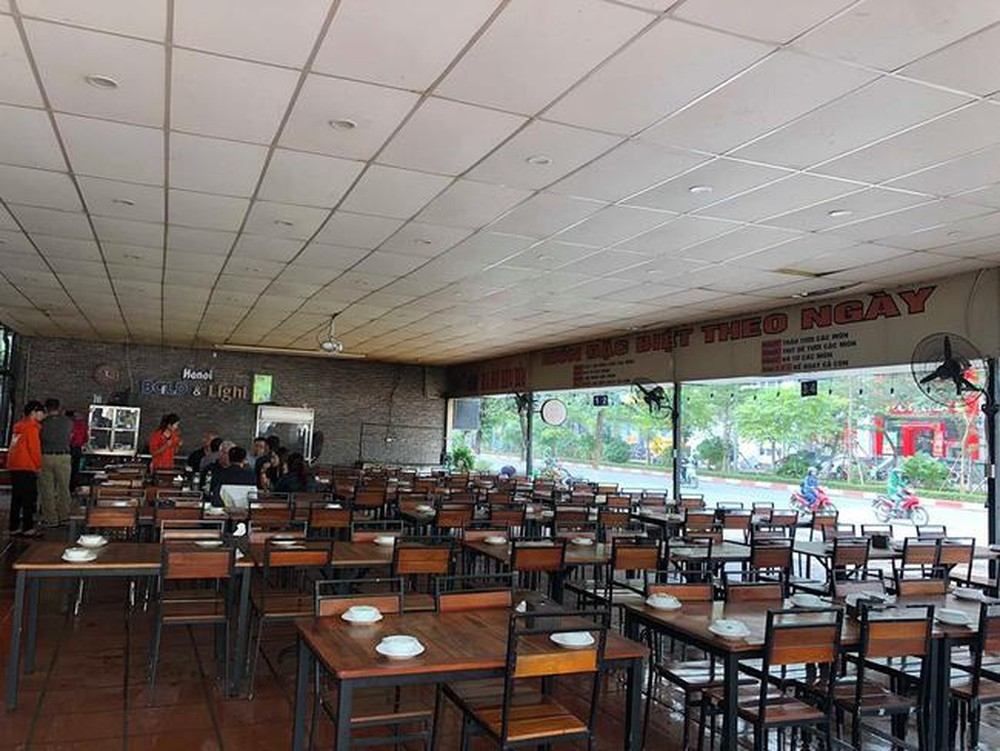 Restaurants and coffee shops in Hanoi have to implement social distancing from 0:00am on August 19.
Inspections by the CDC have found wearing masks and disinfection measures in offices have not been conducted thoroughly, and some offices have not devised a response plan if an infection was detected in the workplace.
The CDC has proposed Covid-19 testing on the elderly living in nursing homes and patients with many underlying conditions currently being treated in hospitals.
"People often gather in some crowded places such as beer bars, it is at risks and potentially easy to spread widely someone's sickness. Hanoi's localities are ordered to ask all restaurants and coffee shops to follow the city's requirement for distancing from 0:00 on August 19 strictly", Vice Chairman Ngo Van Quy emphasized.
The Hanoi People's Committee leader also asked to do testing well, ensuring to complete the test for cases returning from Danang from July 15 by August 20. Cases with signs of cough, fever must be tested more for consideration carefully. Hospitals must strictly comply with the flow of medical examination and treatment, ensuring safety for medical staff.
"A hospital does not ensure safety has to be requested to suspend its operation", Mr. Quy affirmed.
Since July 25, the onset of a new outbreak in Vietnam after 99 days of having no community transmission, the capital has recorded 33 Covid-19 cases.
Of these, 10 are local infections and the remaining 23 are repatriated citizens quarantined upon arrival.
As of Monday, samples of 28,000 out of over 77,000 returnees from Da Nang since July 15 have been subjected to real-time polymerase chain reaction (RT-PCR) testing in Hanoi and the results have been negative. Test results of the remainder are expected to be finalized Friday.
Vietnam has recorded 976 Covid-19 cases, including 487 active patients. There have been 24 deaths to date.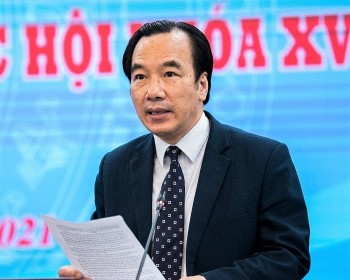 Focus
Consolidation of personnel; building and expanding the network of Malaysian partners; strengthening communication, and contributing to introducing to the people, especially the young generations of the two countries about the country and people of each side... are the focus of the Vietnam-Malaysia Friendship Association in the coming time. Chairman of the Association, Ngo Sach Thuc hopes that "people-to-people diplomacy will continue to be a pioneer in bringing the two countries and cultures closer to the goal of cooperation and integration".