Hanoi to be proud of itself over tree planting success
Officials in Hanoi are pleased to report that over 1.6 million trees have been grown in the last five years (2016-2020), far exceeding the program's one million tree target.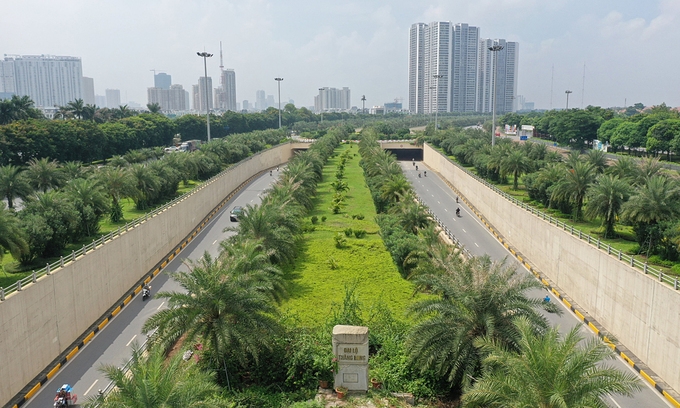 Tens of thousands of trees are planted along Hanoi's Thang Long Avenue. Photo: VNE
When the program was launched in late 2015, the Hanoi Green Trees Park Company was asked to study tree planting methods and techniques from China and Singapore.
Several tree species were brought to the capital city, including jacarandas, Madagascar almonds, date palms and maples, according to VNE.
Successful achievements over the last five years
"The planting rate was increased by 40-50 times compared to previous periods, creating green belts and green spaces, which help regulate the atmosphere, increase moisture, limit noise and air pollution," a city report said.
Dang Van Ha, head of the College of Landscape Architecture and Urban Greening under the Vietnam National University of Forestry, said the program was a "groundbreaking idea," not just for the capital but also for the whole country.
Many of Hanoi's streets, including Lang, Hoang Dieu, Vo Chi Cong, Van Cao and Hoang Quoc Viet have become much "greener," thanks to the program, said Ha. The program also helped reorganize pavements and other relevant structures to create flower bushes and rows of trees, he added.
On Monday, former PM Nguyen Xuan Phuc approved a government program developed by the Ministry of Agriculture and Rural Development to plant a billion more trees until 2025, with 690 million in urban and rural areas and the rest in forests.
"A billion more trees would help increase the tree-per-person rate while improving forest quality and forest coverage. They would also help combat climate change, protect the environment and alleviate natural disasters," said Nguyen Quoc Tri, head of the Vietnam Administration of Forestry.
Over the past few years, the tree-planting campaign has significantly improved Hanoi city's environment, Hanoi Times reported.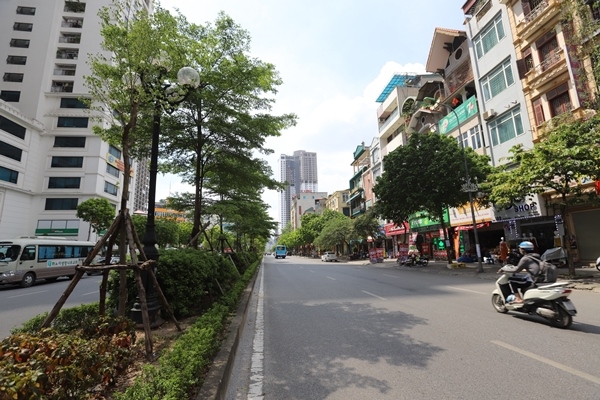 Expanding the greenery system is one of the tasks performed by functional forces in recent years. Photo: Hanoi Times
Trees planted by Cau Giay district are becoming shady. Photo: Hanoi Times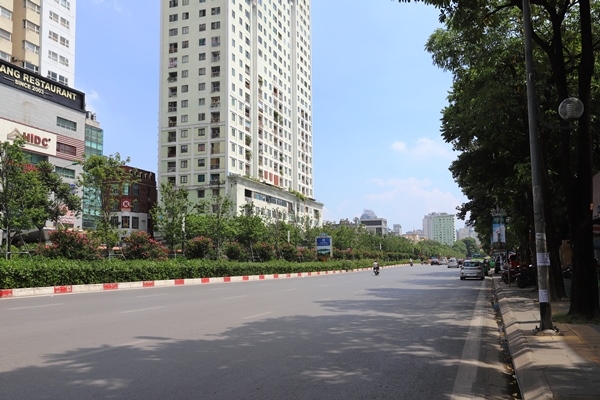 Photo: Hanoi Times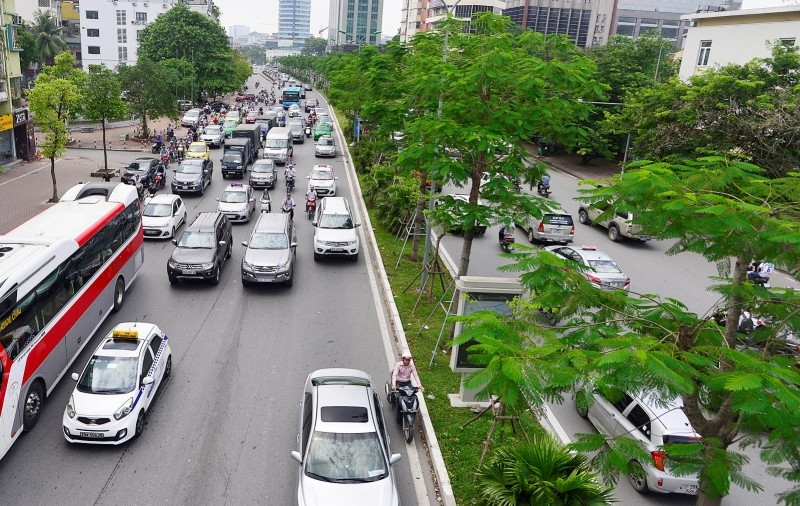 Hanoi's vegetation has significantly mitigated urban heat and contributed to improving the living environment of local residents.
Tree-planting festival on New Year of Bufallo
The launching ceremony of a tree-planting festival on the Lunar New Year was held in Hanoi on February 21 as part of this year's efforts in response to the Government's program on planting 1 billion trees to 2025.
Addressing the launching event, the Chairman of the municipal People's Committee Chu Ngoc Anh said tree planting has remained as the city's annual program. Planting a tree is just the beginning; it is more important to take good care of it and let them grow well, he said, adding that it is the responsibility of everybody.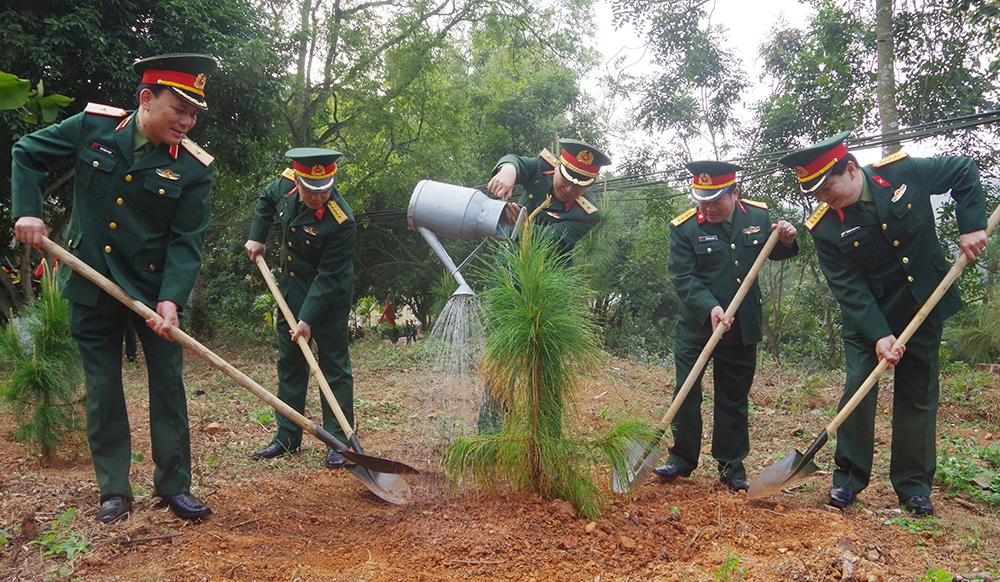 The launching ceremony of a tree-planting festival on the Lunar New Year was held in Hanoi on February 21. Photo: Báo Quân đội nhân dân
Hanoi sets to plant more than 300,000 trees this year and strives for each Hanoian to plant at least one tree by 2030, he unveiled.
Previously, the capital city has fulfilled its goal of planting one million trees two years ahead of schedule. It has planted around 600,000 new trees along over 250 urban streets to not only expand urban tree canopy cover but also prevent dust and noise pollution, cited by Vietnam Plus.
He highlighted the significance of the five-year campaign of growing one billion trees, saying that various effective models, initiatives and actions have been put in place to scale up the tree planting campaign nationwide in response to President Ho Chi Minh's teaching and the one-billion-tree-planting campaign.
Minister of Environment and Natural Resources Tran Hong Ha said increasing natural disasters and extreme weather events have taken a heavy toll on Vietnam for years. At the same time, pollution, especially air pollution, has been rising in an alarming rate, causing harmful effects on the quality of life in humans and social and economic activities in metropolises, while rapid urbanization and industrialization have put enormous pressure on the environment, he added.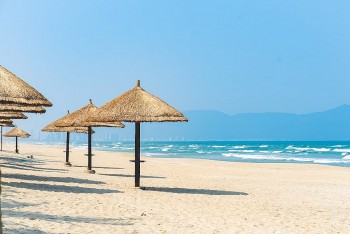 Travel
According to NZ Herald News, Da Nang beach is an ideal place to sunbathe during summer vacation.