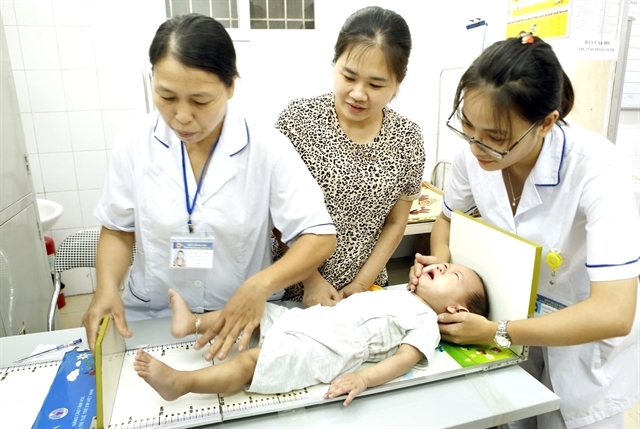 A boy is measured at Healthcare Centre of Nguyen Du Ward in Hai Ba Trung District, Ha Noi (Photo: VNA)
Hanoi targets to cut off the ratio of stunting among children under five years old to 11.8 per cent in 2025, and the ratio of underweight children in the group to 7.3 per cent. The figures are expected to fall to 11.3 per cent and 6.8 per cent, respectively, by 2030, according to VNA.
Furthermore, Hanoi also hopes to lower the ratio of low birth weight (under 2,500 grams) among newborns to 4 per cent in 2020 and 3.5 per cent in 2030, while bringing the ratio of obesity among children under five years old down to less than 10 per cent in the inner city and 5 per cent in suburban areas in 2025.
In addition, Hanoi will also strive to have 80 percent of mothers breastfeed their child in the first hour after birth in 2025, and 85 percent in 2030, along with 25 per cent of mothers practise exclusive breastfeeding in the first six months in 2025 and 30 per cent in 2030, and 60 per cent of mothers continue to nurse to 24 months and longer in 2025 and 80 per cent in 2030.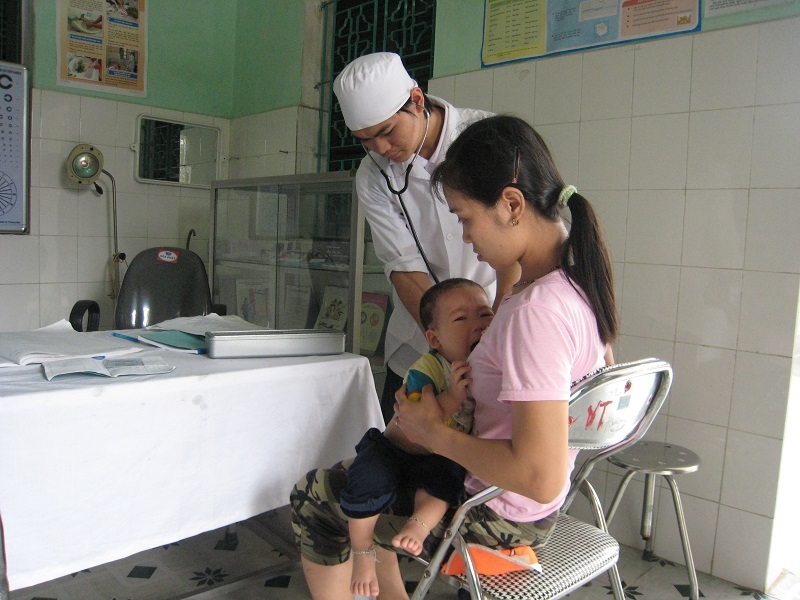 (Photo: Urban Economy)
Vietnam has observed the ratio of stunting among children under five years old reduce in recent years, but the ratio remains high at 23.2 per cent as of 2018. The gap also remains big between mountainous and plain regions and between rural and urban areas.
Currently, the ratio is 28.4 percent in a northern mountainous region and 32.7 per cent in the Central Highlands. Notably, malnutrition and the shortage of micronutrients are among the major reasons for the modest height of Vietnamese youngsters.
Specifically, in 2019, Hanoi's health care sector managed to reduce the ratio of stunted children by 0.7 per cent to 12.8 per cent, and the ratio of underweight children by 0.3 per cent to 8.2 per cent.
Besides, Hanoi also focuses on implementing measures to control obesity and raise public awareness and knowledge of proper nutrition among pregnant women and mothers, and making family meals more balanced to improve the population's physical stature and strength.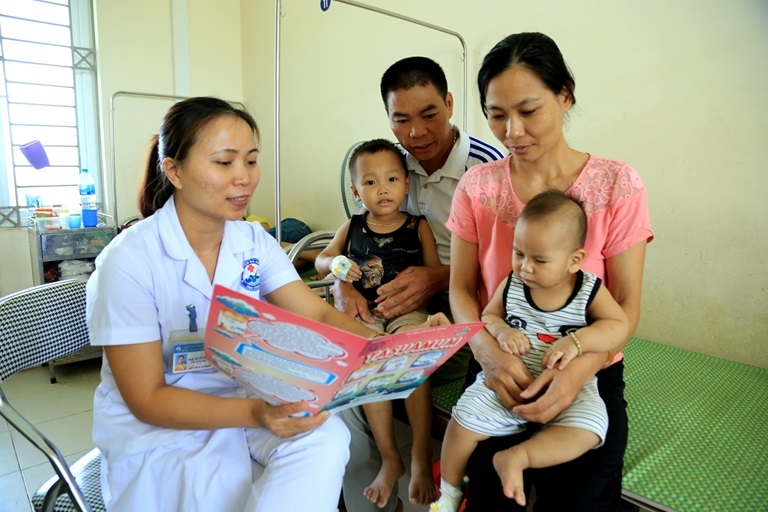 (Photo: Vinh Phuc News)
In particular, Hanoi strives to reduce the rate of stunting malnutrition in children under 5 years old to 11.8% by 2025, the rate of underweight malnourished children under 5 years old will be reduced to 7.3%. Hanoi also strives to raise the proportion of mothers practicing breastfeeding early 1 hour after birth to 80%, reported by Urban Economy.
Since 2019, Hanoi Center for Disease Control has worked with health care centers to launch communication campaigns to respond to the week for nutrition and development, the Iodine Salt Day and Macronutrient Day.
Health education has been given to the community, while medical workers have also received training on the significance of proper nutrition in preventing non-transmittable chronic diseases and the lack of macronutrients.
Interference activities to reduce the number of stunted children have been implemented in 50 communes with more than 18 per cent of children suffering from stunted growth, while surveys on nutrition conditions among children under five years old and women at reproductive age have been carried out in 90 residential areas in two outskirt districts and some inner districts.
Candy Lee