Hanoi to host first livestream promoting OCOP products
A program promoting Hanoi's OCOP products will be livestreamed from 9 a.m. to 12 a.m. on June 6 and broadcast live on two channels, Fanpage OCOP Live and VTC Now, according to the Hanoi Coordination Office on New Rural Development.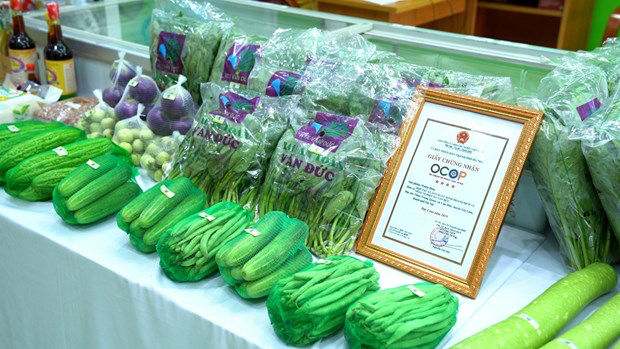 Hanoi's OCOP products. Photo: kinhtemoitruong.vn
The first-ever livestream promoting products of Hanoi's "One Commune, One Product" (OCOP) program will be held in the coming time, announced the organizers on June 2.
Organised by the Hanoi Coordination Office for New-style Rural Area Building together with the ASEAN Digital Conversion Research Institute (ASEAN Academy), the event aims to support stakeholders in the production, sale and marketing of OCOP products through digital technologies and e-commerce platforms, especially against the backdrop of Covid-19.
The three-hour livestream is slated for June 6, starting from 9 a.m., and can be watched on the OCOP Live Facebook page and VTC Now, cited Vietnamplus.
It is hoped to motivate stakeholders in the programme in Hanoi and across the country at large to improve marketing skills and offer their products online via livestreaming, so as to reach more customers in the digital era.
According to Nguyen Van Chi, Standing Deputy Chief of the Hanoi Coordination Office on New Rural Development, the event is valuable and meaningful to society, promising to bring many attractive products to the public. At the same time, it is also provides motivation for OCOP subjects of Hanoi in particular and Vietnam in general to improve their marketing skills and products sales skills in the livestream format in the digital era.
For social purposes, helping farmers to access customers and find output for products. Therefore, the organizing board hope to welcome and spread the event's message: "opportunity safely online shopping during the epidemic season" and share the OCOP Live Fanpage link for the public to follow the program", Nguyen Van Chi said, NhanDan reported.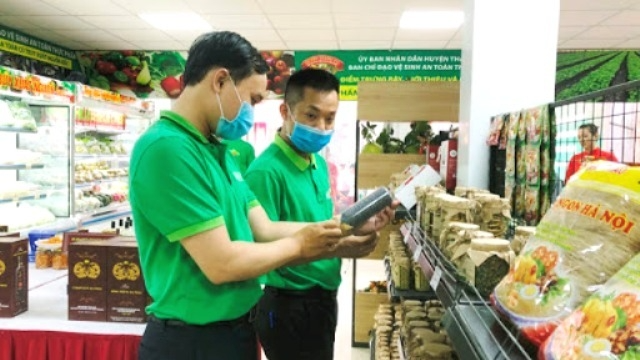 Photo: NhanDan
The capital city is home to some 1,054 OCOP products.
Hanoi will open 40 more showrooms for goods from the local OCOP program this year, making them more popular among domestic consumers and foreign visitors.
According to the municipal Department of Industry and Trade, products to be displayed include silk, confectionery, food, safe fruit and vegetable, and handicrafts.
They must be rated at least three-star and have been certificated as typical rural industrial products at the municipal and regional levels.
The Hanoi Department of Industry and Trade will organize five Vietnamese Goods Weeks in Hanoi this year to stimulate domestic demand and increase total retail sales, thereby helping businesses and farmers consume products, Vietnamplus reported.
Specifically, the five weeks will have a scale of about 100 standard booths each week.
Notably, Hanoi will support 50% of booth costs for participating units with a maximum of two booths per unit; similar support will be provided to each locality. In which, the city will pay attention to support localities and businesses of Hanoi and other localities in consuming agricultural products, aquatic products, and fruit, which face difficulties in consumption due to the impact of the Covid-19 pandemic.
At the same time, it will also strengthen communication and promotion, create the best conditions for businesses to reach consumers and expand the market.
The OCOP was initiated by the Ministry of Agriculture and Rural Development in 2008, based on Japan's "One Village, One Product" and Thailand's "One Town, One Product" programs. It is an economic development program for rural areas and focuses on increasing internal power and values, and is also to help with the national target programme on new-style rural area building.
OCOP products are made from a combination of local resources, traditional culture, and advanced technology, which facilitates the development of diverse products with better quality and packaging, and the ability to trace product origin, according to VOV.
The program has provided farmers with the chance to come together to form cooperatives, which now account for 38% of 1,400 OCOP producers nationwide.
The establishment of these cooperatives has allowed farmers to create products with better quality, design, and packaging as well as higher standards, and made products more relevant to market demand.