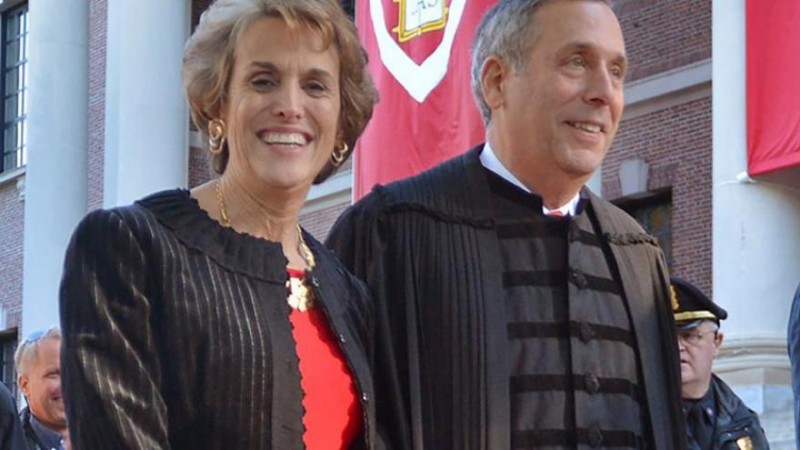 President Lawrence Bacow and his wife, Adele Fleet Bacow (Photo: CNN)
The couple got tested Monday, one day after started displaying COVID-19 symptoms, including cough, fever and chills. The positive results came out on Tuesday.

Bacow said he's not sure how he and his wife contracted the virus, but said "far fewer people crossed our paths recently than is usually the case" as they both began working from home on March 14.
The state's Department of Public Health will contact anyone who had recently been in contact with the couple, Bacow said.
"We will be taking the time we need to rest and recuperate during a two-week isolation at home," Bacow said in the letter. "This virus can lay anyone low. We all need to be vigilant and keep following guidelines to limit our contact with others."
"I hope to see as few of you in our situation as possible, and I urge you to continue following the guidance of public health experts and the advice and orders of our government officials," he added.
Harvard said a total of 18 of its community members have tested positive for COVID-19 or are presumed to have the illness. The university has moved classes online and restricted access to places on campus in response to the pandemic earlier this month.
The school is located in Cambridge, Mass., in Middlesex County, where 232 people have been infected, according to state health department data as of Monday. Overall, the state has seen 777 cases of coronavirus, with nine deaths.
AP/ Business Insider/ CNN