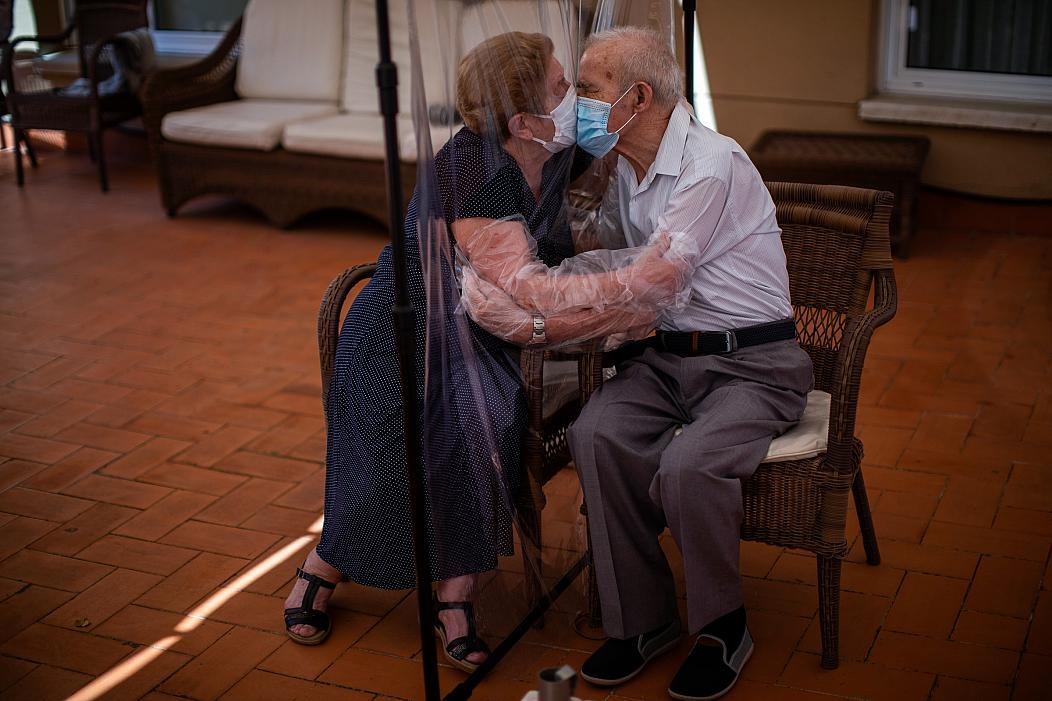 Agustina Cañamero kissing her husband through a plastic screen (Photo: Euro News)
Cañamero's husband, Pascual Pérez lives in a nursing home in Barcelona, one of the many establishments that locked out visitors to shield their residents from the deadly coronavirus. Meanwhile, Cañamero, 81, stayed home the whole time the nationwide blockade was in place. During their 59 years of marriage, the couple has never been so far apart.
Therefore, when the Ballesol Puig I Fabra nursing home resumed the visits on the condition that people must meet through a protective layer of plastic, Cañamero was one of the first visitors at the facility.
The old couple kissed and hugged for minutes through the thin plastic layer and their face masks.
The tearful reunion of Cañamero and Pérez, and many other couples as well, through the plastic screen, has brought positive energy to the nursing home during straining COVID-19 time.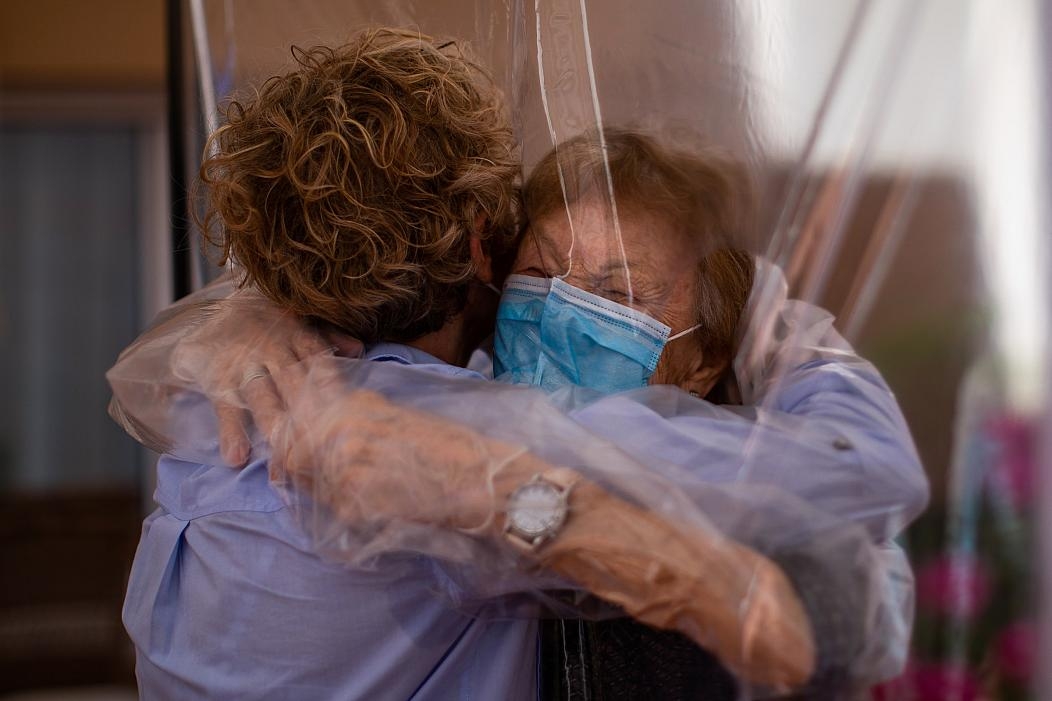 Beatriz Segura and her mother (Photo: Euro News)
In another corner, Beatriz Segura carefully put on a long glove before reaching her arms through two holes in the plastic film to hug her 96-year-old mother Isabel López who also lived in Ballesol Puig I Fabra. It was their first direct meet since March 15.
That touching moment reduced staff at the nursing home to tears. In the meantime, the mother and daughter talked. Segura said she wanted to take her mother out to a nearby restaurant to treat her good food.
Dolores Reyes, 61, and her father, José Reyes, 87 also encountered for the first time after almost 4 months.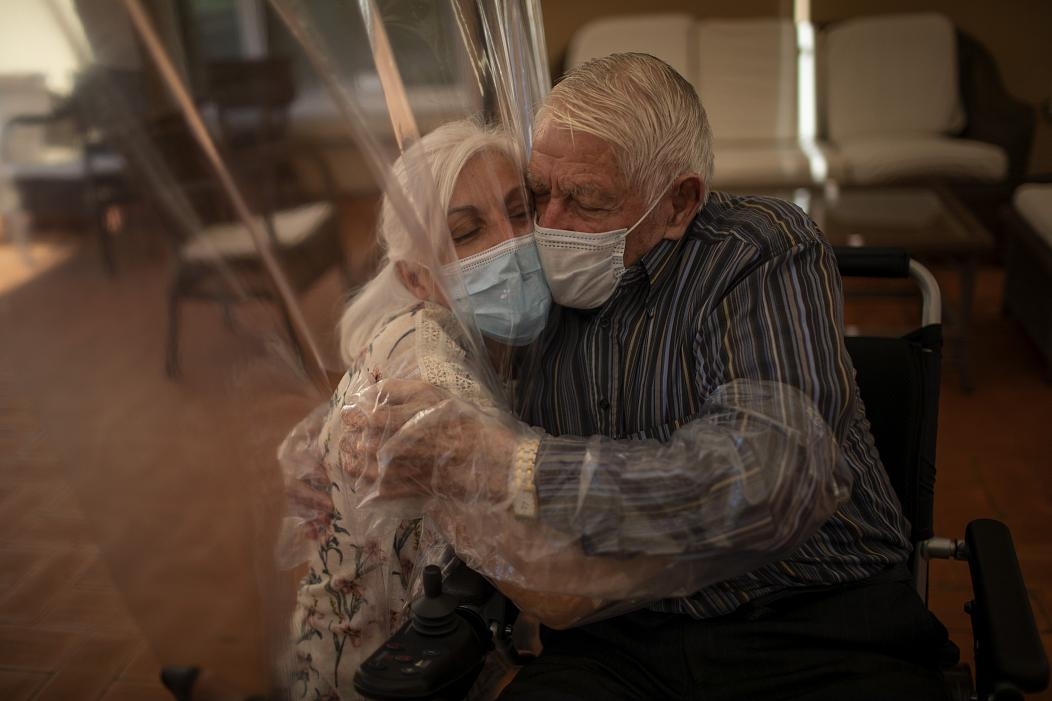 Dolores Reyes and her father (Photo: Euro News)
The representative of the nursing home Ballesol Puig I Fabra did not reveal how many people at the facility had contracted the coronavirus, as well as the number of fatalities since the pandemic broke out. However, according to statistics, Spanish nursing homes are particularly seriously affected by the virus, with an estimated nationwide death toll of 28,300.
Jasmine Le