American COVID-19 patient shocked with huge medical bill
While an American COVID-19 patient was shocked receiving a medical bill of nearly US $35,000 before the Families First Coronavirus Response Act which covers only testing costs was enacted March 18, all Vietnamese citizens are enjoying the favor of free testing, treatment for the virus, even if they are positive. 
Danni Askini, who has been undergoing chemotherapy for lymphoma for over 15 months now started feeling chest pain, shortness of breath and a migraine all at once in late February. After 11 days and three visits to the ER, Dannni was confirmed to be positive for COVID-19.
A few days later, Danni got the bills for her testing and treatment: US $34,927.43 in total. "I was pretty sticker-shocked," she says. "I personally don't know anybody who has that kind of money." She added that the fee for one COVID-19 test panel alone cost her US $907.00.
Danni got such a huge medical fee partly because she was uncovered by health insurance at that time.
She was previously covered by Medicaid, but as her husband had accepted a job offer, the couple moved to Washington DC. And when her husband signed for his job and signed up for his health insurance, she has unenrolled in the Medicaid, as required by law.
"I was happened to be uncovered by health insurance at the exact moment that I got sick", Danni told NBC News.
Like 28 million other Americans, Danni was uninsured when she first entered the emergency room.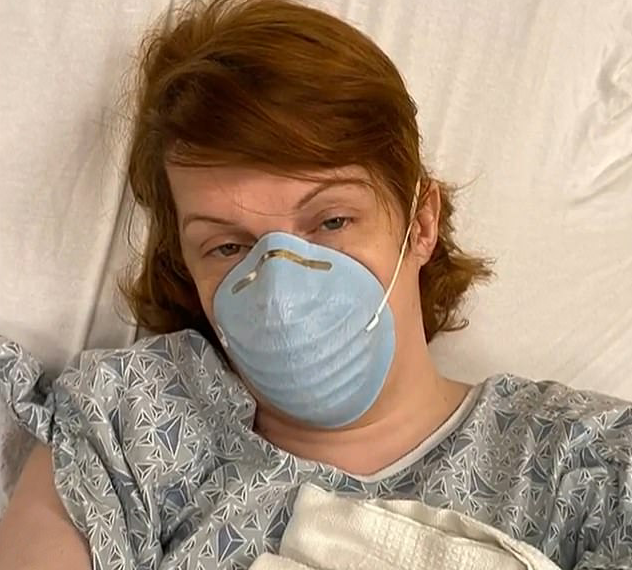 Danni Askini (Photo: Daily Mail)
And until the patient gets a positive or negative test, anything that is put in the emergency room will have to be billed to that patient, because it'll be thrown away even if it doesn't get used. That's a very expensive process, Danni commented. Danni told NBC News, everything that doctors and nurses use in isolation for treating her, or COVID-19 patients, in particular, could possibly have to be available in the room when the patient arrived at the emergency room.
"Working-class people in America can never catch a break. You get sick once and your credit is ruined and you have this huge debt", Danni said. "I'm early on in this pandemic and there got to be a lot ofher people"
"I want people to know upfront that we have to organize now when Congress was talking about all these big bailouts that we have to reach out to them now if you want to make a change", she said.
"I received excellent care, I'm here and alive today because our healthcare system is amazing and the cost is outrageous and that's not a political problem. It's not doctors' fault, it's not patients' fault, it's the political problem that we have", the patient added.
'I got excellent care, I am immunocompromised, but this will take a decade to pay off,' she tweeted.
Danni has also tweeted her story at President Donald Trump asking him to 'please help', Daily Mail reported.
Danni has since re-applied for Medicaid with hopes that the program will retroactively cover her bills.
She'll be in good company. Public health experts predict that tens of thousands and possibly millions of people across the United States will likely need to be hospitalized for COVID-19 in the foreseeable future. And Congress has yet to address the problem. On March 18, it passed the Families First Coronavirus Response Act, which covers testing costs going forward, but it doesn't do anything to address the cost of treatment, Time reported.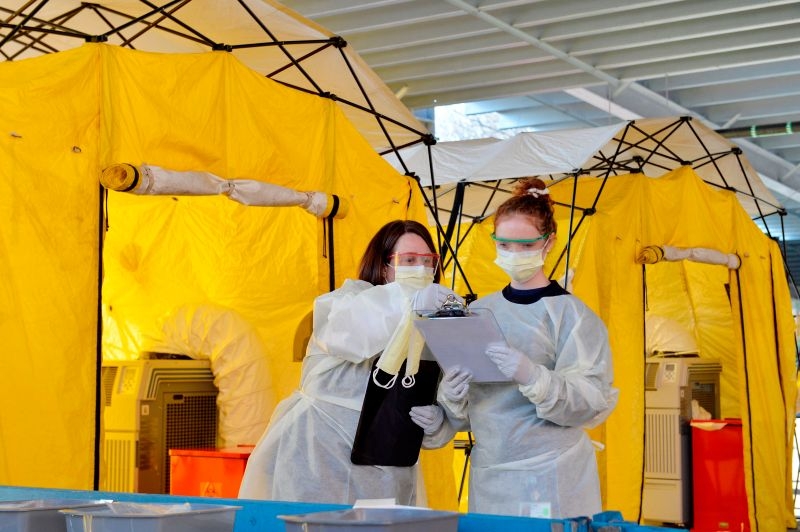 Hospital clinicians work to test patients for the coronavirus, COVID-19 at Newton-Wellesley Hospital in Newton, Massachusetts on March 18, 2020, as the hospital has set up three tents in the parking garage where patients who have been pre-screened can show up for testing (Photo: Getty Images)
The real costs of seeking care for COVID-19 vary across and within major US cities
Although the coronavirus relief measures signed by the President in the Families First Coronavirus Response Act have directed private health plans to waive the cost of the specific coronavirus test and visit associated with it, people who are symptomatic and seek care may be responsible for other costs required for an evaluation for COVID-19.
These could include influenza testing, chest x-rays, and bacterial, viral, or blood culture tests. These costs can add up quickly, particularly for the 27.5 million people with no insurance or those who have high-deductible health plans and will pay for services out-of-pocket.
The severity of COVID-19 varies widely, from mild cough and fever to chest pains and shortness of breath, which can drastically affect the necessary treatment, need for hospitalization, and associated costs.
Within a given US city, average prices vary greatly for patients exhibiting standard COVID-19 symptoms including fever, cough, and shortness of breath:
In Los Angeles, the cost for a primary care visit and standard lab testing ranges from US $304 to US $4447
In Dallas, the cost for the same services ranges from US $193 to US $4308
Similarly, in Miami, these services range in cost from US $354 to US $5729
Costs also vary widely depending on the provider type or site of care:
Even without symptoms severe enough to warrant further imaging or lab testing, a visit to evaluate respiratory symptoms can cost someone living in the New York metro area an average of US $79 for a telehealth visit, US $235 for a primary care visit, US $352 for an urgent care visit, and US $2,321 for an ER visit.
In Miami, patients can expect costs for evaluating symptoms to average US $79 for using telehealth as their entry point, US $189 for visits through a primary care provider, US $483 for visits through an urgent care provider, and US $1,524 if they enter the system through the ER, according to Castlight Health.
Meanwhile in Vietnam, Vietnamese COVID-19 patients are all

exempted from the full treatment fee

. If the patient is suspected of infection and tested negative, the Health Insurance will be paid as prescribed.

If testers confirmed positive and need further treatment, all treatment and testing costs will also be covered by the state budget.

In Vietnam, the cost of treating COVID-19 patients in hospitals is covered by Health Insurance. To people in concentrated isolation, it is free of charge.

The state budget provides free food to blockaded areas or money (40,000 VND (1.5 U.S dollars)/person/day.

On March 10, the Hanoi Department of Health proposed food support to people with medical isolation, a stipend of not exceeding VND 80,000 (3.5 US dollars)/day/person to coercive medical isolation in quarantined areas.

For diets, people subject to medical isolation at medical establishments, border gates, and other places are provided meals consistent with the facility's ability to perform medical isolation. Food expenses are paid for by people subject to medical isolation. In case the isolated person is a poor household as prescribed, he/she is entitled to a meal allowance of VND 40,000/day during the isolation period.

Regarding foreigners in Vietnam, they must pay for their own treatment if they are COVID-19 positive. However, they will not have to pay for being quarantined and tested.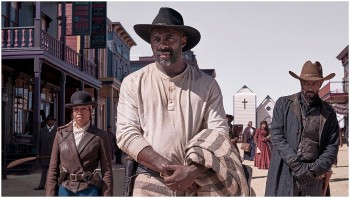 Handbook
November is coming close, and the cold outside makes us want to curl up inside our warm blanket and bing watch our favorite movies or shows. Here is the list of what is coming on Netflix in November, and some of the most expected Netflix originals for you to enjoy.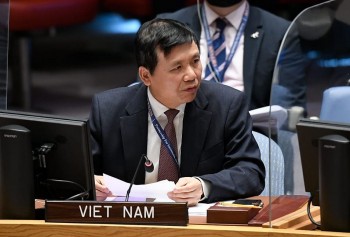 National
Vietnam welcomed the declaration of a unilateral ceasefire by the Central African Republic government at the United Nations Security Council (UNSC) meeting on October 18 on the situation in the Central African Republic.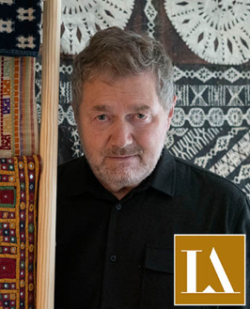 Economy
HONG KONG SAR - Media OutReach - 19 October 2021 - The DFA Awards is a flagship programme of the Hong Kong Design Centre (HKDC). It is comprised of five major awards to acknowledge leaders for their outstanding contributions to the design industry and celebrate projects at the forefront of design excellence with Asian perspectives.