HelpAge International supports older people amid COVID-19
In response to the Prime Minister's call for "Together to support the prevention of COVID-19", the Central Committee of the Vietnam Association of the Elderly received the support from HelpAge International in Vietnam valued more than VND 80 million (USD 3.398).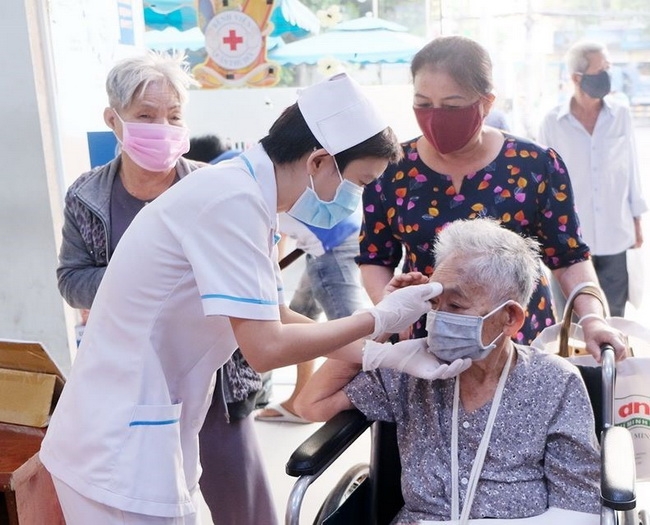 HelpAge International supports older people amid COVID-19. Illustrative image. Photo: giaoducthoidai.vn
This amount is to support the older people in the country during COVID-19 pandemic, especially those with pre-existing medical condition, of poor, near-poor, disabled older, etc. in some localities.
Speaking at a ceremony on April 16 in Hanoi, Tran Bich Thuy, Country Director of HelpAge International in Vietnam said: "Older people are already more susceptible to COVID-19 due to their weakened immune system and increased propensity for underlying health conditions. Despite being a high-risk group in the COVID-19 pandemic, the older people also can contribute significantly to the fight against the disease, which the Intergenerational self-help club is an example."
She called on organizations, donors and government agencies to pay more attention to the needs of the elderly, during and after the pandemic, not only physical, health, but also mentally and psychologically. Currently, HelpAge International is continuing to mobilize more resources to contribute to the Vietnam Association of the Elderly and the Government of Vietnam to support the elderly during and after this difficult period.
Elderly people are most at risk from many aspects of the pandemic caused by the virus. With the aging immune system, the elderly often suffer from pre-existing chronic diseases such as heart disease, diabetes or cancer, etc. Caring and supporting the elderly in the context of a pandemic is extremely urgent and important, especially for older people living in such difficult conditions, with little access to food, water and health care, are extremely at risk.
As one of the fastest-aging populations in the world with people over the age of 65 make up 12 per cent of the total population, Vietnam has done a great job in coping with the COVID-19 epidemic, but there are still many challenges ahead in ensuring social security for all, including the elderly, in the context of limited resources, so that no one will be left behind.
HelpAge International is the global network's secretariat for organisation promoting to the right of all older people to lead dignified, healthy and secure lives. The HelpAge International network has grown steadily in size and influence. We now have over 130 network members and many more partners in 80 countries across the world.
HelpAge International has started operating in Vietnam since 1997. By 2011, when Vietnam officially became a country with a rapidly ageing population, the Country Office of HelpAge International in VietNam was established to promote and provide support for our local partner in Vietnam in order to ensure the well-being of Vietnamese older people./.
Coronavirus can travel up to 4 metres

A new study by Chinese researchers examining air samples from hospital wards with COVID-19 patients has found the virus can travel up to 4m – twice the ...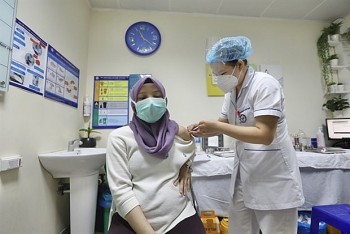 National
Vietnam News Today (September 17): Vietnam, RoK agree to boost defense ties; HCMC on first day of Covid restriction ease; Hanoi offers Covid vaccination for foreigners at two select venues; Vietnam declares reopening of Phu Quoc island at Global Tourism Forum.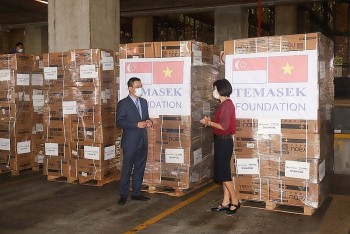 Friendship
Vietnam and its needy groups continue to receive support for Covid-19 prevention.
Friendship
According to leading experts in the water industry in Vietnam and Australia, ensuring water security and water supply safety is of particular importance when climate change and the Covid-19 pandemic have been threatening the economic and social development of many countries.