Helping children use internet safely becomes essential
E-learning has become popular amid Covid-19 pandemic, but experts say it is essential that children know how to use the Internet safely and effectively.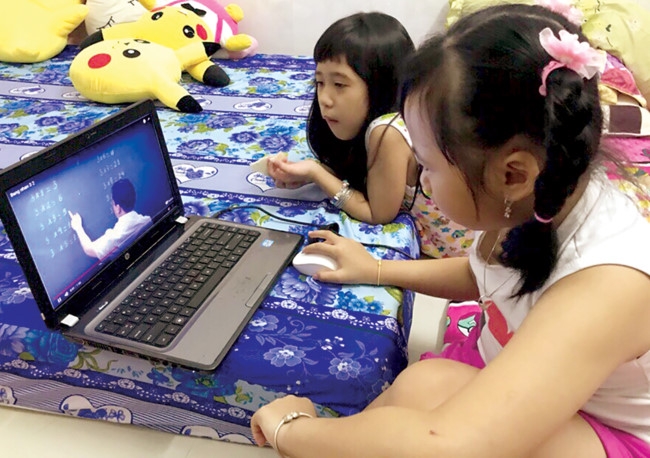 Children take a lot of online lessons (Photo: Education and Times)
Affected by the COVID-19 epidemic, most families work, study and live at home. Children take a lot of online lessons, so their time spent on the internet skyrockets. Specifically, this time can increase on average from 2-3 hours a day to at least 5-6 hours a day.
UNICEF has recently warned that millions of children across the globe are at increased risk of harm as their lives move more and more online during lockdown in the COVID-19 pandemic.
Spending more time on virtual platforms can leave children vulnerable to online sexual exploitation and grooming, as predators look to exploit the COVID-19 pandemic, UNICEF said in its recently-issued technical note aiming to help governments, educators and parents to protect children in lockdown.
Children face several risks in cyber environment such as: loss of personal information, cyber fraud, harassment or bullying online, unintentional bad friend making, watching inappropriate publications, facing false information, or sexual abuse on the internet...according to Young Labor.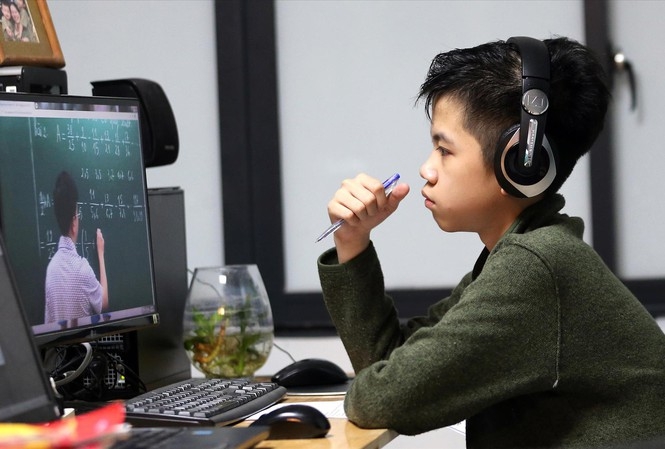 Children face risks in cyber environment (Photo: Tien phong)
Director of the Ministry of Labour, Invalids and Social Affairs' Department of Child Affairs Dang Hoa Nam said during the social distancing period, the national hotline for child protection at 111 received many calls from parents expressing concerns about their children's use of the internet for a long time while staying at home. It means that using the internet safely has become great concerns of parents in the current context.
He said the children had the right to access information via the internet, particularly in the era of the fourth Industrial Revolution when the internet has become a popular means providing information and entertainment for youngsters. However, parents, educators and policy makers needed to coordinate to ensure a healthy and safe online environment.
It was necessary to gradually guide and help children to avoid fake news, harmful contents and risks posed by the use of internet by providing them with essential skills and knowledge, he said.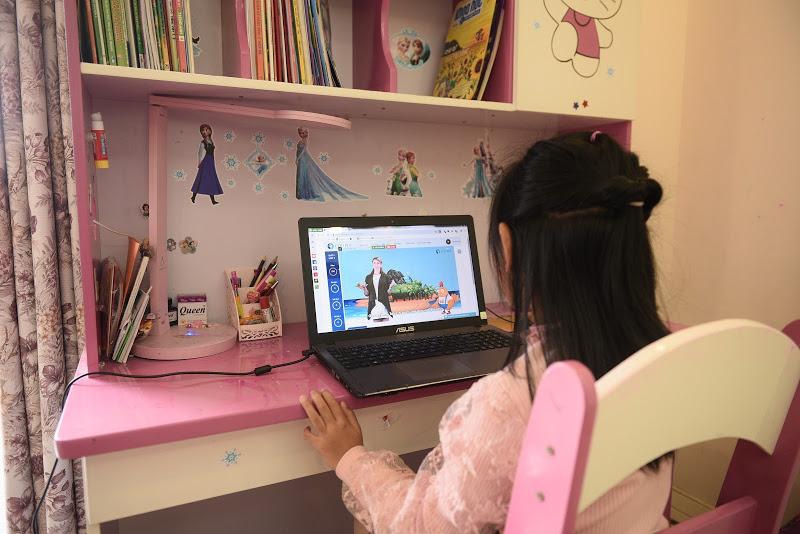 Good online behaviors for children should be promoted (Photo: To quoc)
Ngo Viet Khoi, an expert in training acknowledgement of safe internet usage, suggested that parents should also learn and equip themselves with consultation and technological skills and knowledge to help guide their children to the digital world on the right track, according to Vietnam News.
The UNICEF recommends parents to have open dialogues with kids on the use of the internet such as how, when and where the internet should be used or how and with whom children should communicate online.
Schools are advised to update safeguarding policies for children learning from home and promote good online behaviours, according to the UNICEF. It also suggests the governments of countries increase activities to raise public awareness of child online safety.
Ms. Nguyen Thi Nga - Deputy Director of the Department of Children said: "During the time of social isolation, the time for children to use the Internet has increased greatly, the Internet has become an effective tool to help them learn and connecting with society but this is also a big threat to their safety."
According to Ms. Nga, it is extremely important to equip knowledge and skills for both children and adults in cybersecurity, not only the technology that uses technology, but also safe behaviors and intelligence in "virtual" relationships. What we need to do is accompany and teach children how to use the internet smartly and safely.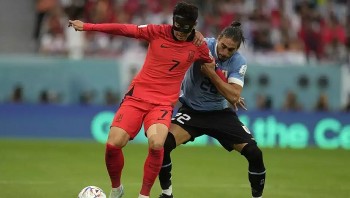 World
Both South Korea and Ghana are searching for their first wins at this year's World Cup. Ghana are facing the prospect of an early elimination from World Cup 2022 Group H when they travel to the Education City Stadium to face South Korea on Monday.