Enjoy Breathtaking Scenery In Vietnam's Bamboo Forests
The beautiful bamboo forest with breathtaking scenery like in the swordplay movie in Cao Bang is drawing tourists' attention. Let's explore to see how wonderful Vietnamese nature is.
Cao Bang is making visitors more and more surprised at the breathtaking scenery in bamboo forests like the setting in the swordplay movies.
Located about 100 km from the center of Cao Bang city, this immense green bamboo forest is located in Lung Pan, Bao Lac district. Along Highway 34, visitors can also admire the winding bamboo forests surrounding them. Visitors will be lost in the green color of vast bamboo rows standing on both sides of the road.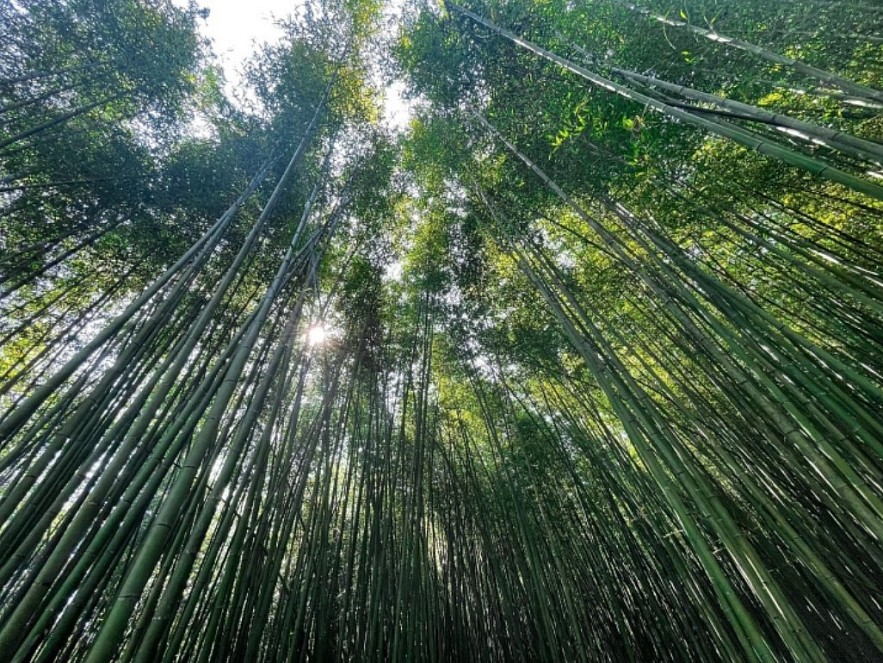 Photo: vtc.vn.
Bamboo forest in Lung Pan is considered the place having the most bamboos in Vietnam for exploitation and using. It has gradually become an attractive tourist destination. From a distance, the image of winding and leaning bamboo trees surrounding the small road has a strangely attractive look.
Going deeper inside, thousands of bamboo trees appear more and more densely on both sides of the path, bearing more lyrical and poetic features. The fresh air mixed with the natural scent of each green bamboo leaf and solid tree stump makes visitors relaxed.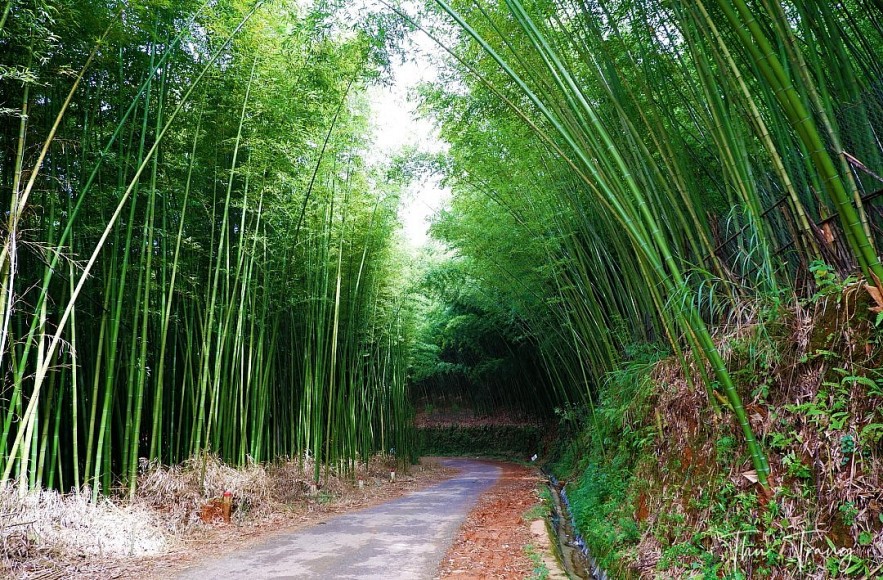 Photo: cdn3.ivivu.com.
Bamboo forest in Cao Bang has been invested by local authorities and people to attract tourists. Therefore, there are chairs, swings, mats, tea tables, etc. not only for guests to stop to admire the scenery but also create a poetic image for those who love the fresh space of nature. However, visitors need to raise the awareness to contribute to forest protection and create livelihoods for people.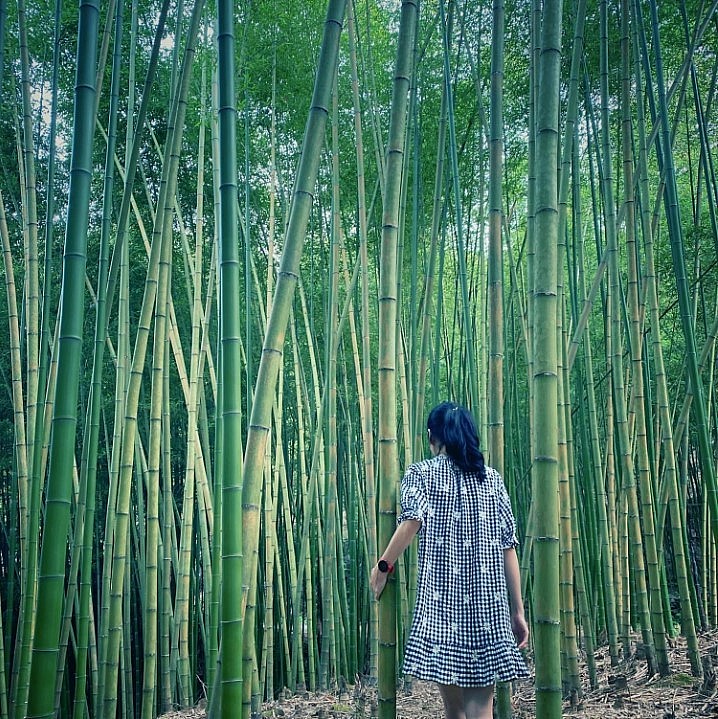 Photo: cdn3.ivivu.com.
A sunny days is the most ideal time to admire the bamboo forest as well as hunt for beautiful photos. The rays of sunlight on the top of the head crept through the foliage, illuminating the ground, adding to the fanciful part of the lush forest.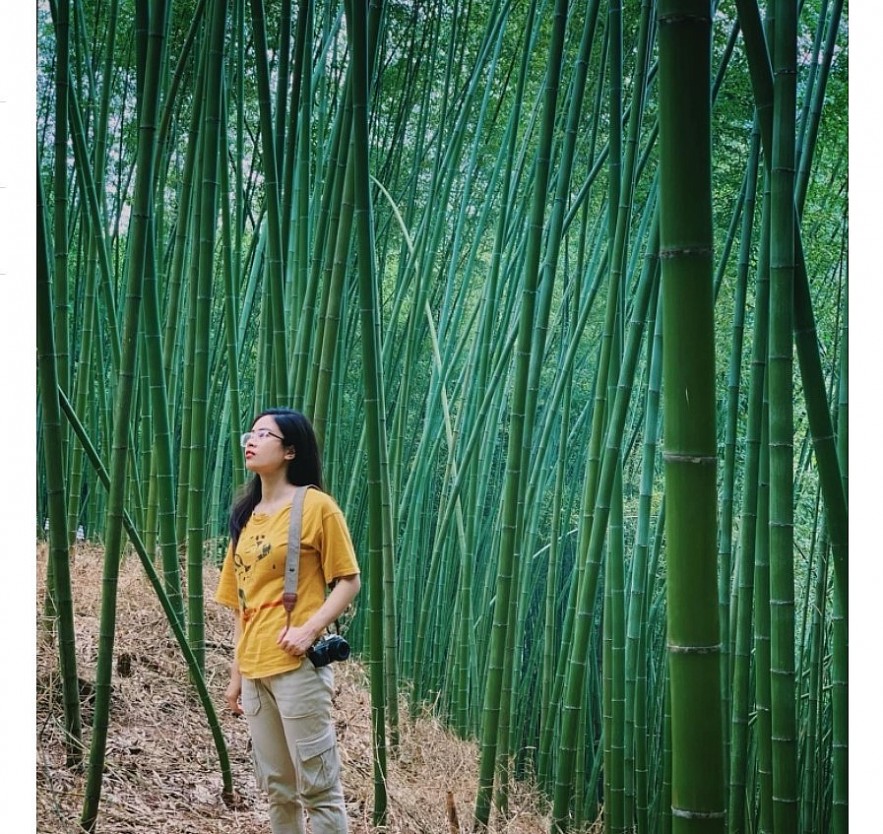 Photo: vtc.vn.
Photo: Cao Bang Hong.
For those who want to camp in the bamboo forest, they should bring tents, tarpaulins and ready-to-eat food to avoid processing, which is very convenient. For those who are passionate about photography, it is advisable to prepare more costumes with ancient style to immerse in the natural scenery. The straight rows of green bamboo, romantic and poetic beauty will definitely help visitors get the "lifetime" photos.
On average, with a hectare of bamboo, Cao Bang farmers have an income of VND 50-70 million ($2,067.39-$2,897.91) per year. The beautiful bamboo forest like the scene in the swordplay is a model of poverty reduction and enrichment from agriculture of the ethnic minorities here. With high economic value, bamboo is encouraged to develop by the local government of Cao Bang province.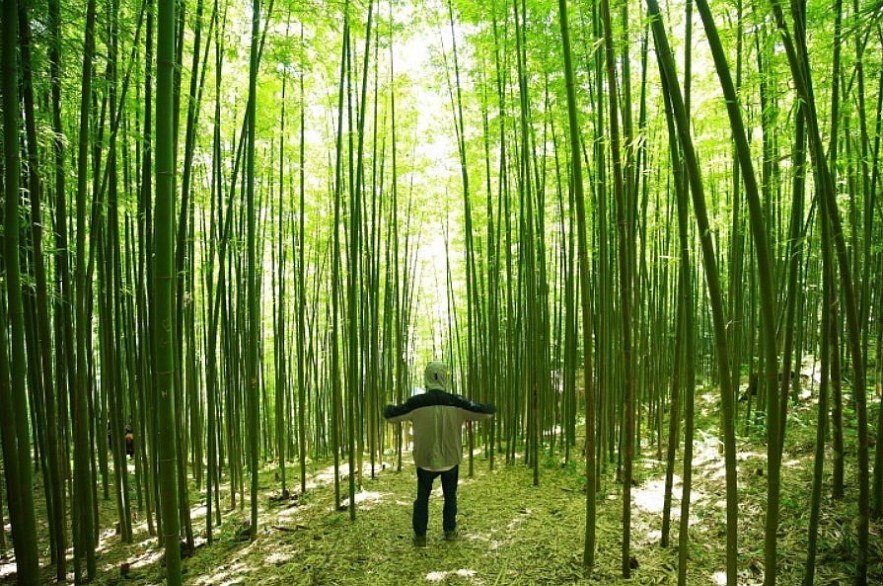 Photo: Nguyen Thanh Tuan.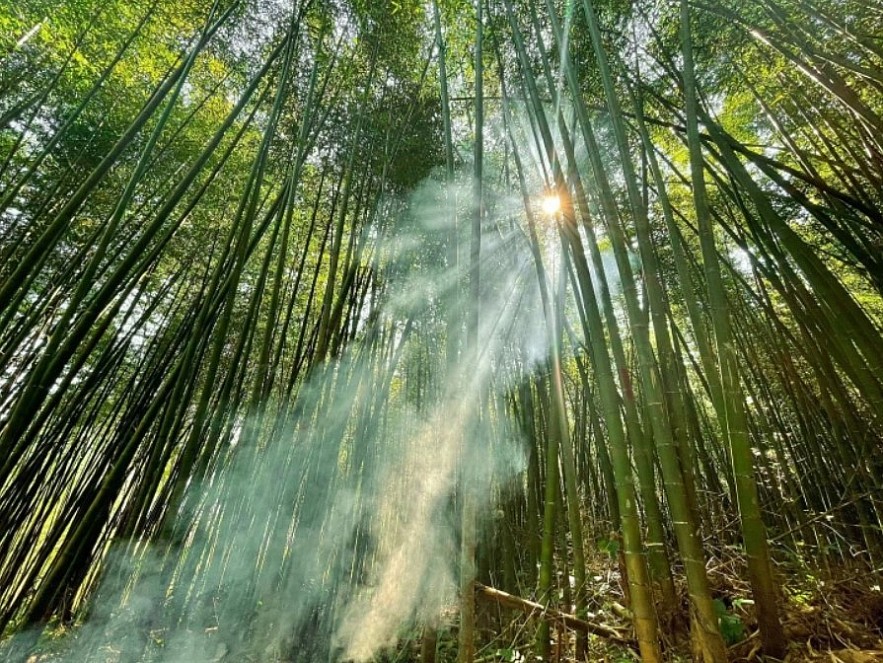 Photo: Cao Bang Hong.
Besides Lung Pan area, the bamboo forest in Nguyen Binh is also an ideal destination to explore the beauty of bamboo. Bamboo forest in Ban Phuong, Thanh Cong commune, Nguyen Binh district covers a whole space with thousands of tall bamboo trees, reaching out to clouds.
Bamboo forest has many new check-in corners for those who love travel and photography. Many visitors say that the beauty of the bamboo forest here is only smaller in scale than the famous Arashiyama bamboo forest in Japan (16 km2), but not inferior in beauty and wildness.
Cao Bang's Delectable Street Food

Currently, Kim Dong pedestrian street in Cao Bang city has gradually become a highlight for the city's tourism, a place for people to have fun ...