Ho Chi Minh City Bids to Contain Covid-19 in Two Phases
HCMC will continue social distancing, try to reduce the fatality rate and vaccinate 70 percent of people over 18 years old to contain the ongoing Covid-19 outbreak
At a Sunday morning meeting hosted by PM Pham Minh Chinh, municipal Chairman Nguyen Thanh Phong said the city plans to contain the pandemic by September 15 in two phases.
As reported by VNE, in the first phase, from August 15 to 31, the city will try to reduce the Covid-19 death rate, expand infection-free areas and put the outbreak under control in districts Can Gio, Nha Be, Cu Chi, Phu Nhuan, 5, 7, and 11.
In the next phase, from September 1 to 15, the city will strive to reduce the death rate among critically ill patients by 20 percent, and to ensure that the number of daily new hospitalizations does not exceed the number of discharged people.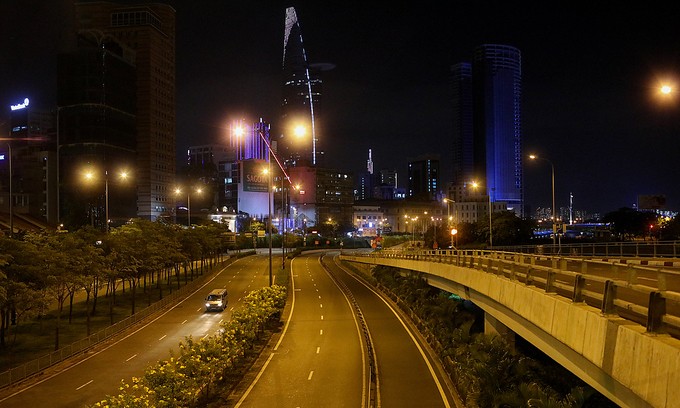 Vo Van Kiet Street on July 26, 2021, after HCMC restricts people from going out after 6 p.m. Photo: VNE
Phong also said that in the second phase, the number of new hospitalizations will not exceed 2,000 per day, 70 percent of the population over 18 years old will get their first dose of Covid-19 vaccine, and 15 percent will be fully vaccinated.
To meet these goals, HCMC will continue its current social distancing campaign, he said.
The city continues to require people not to leave their homes from 6 p.m. to 6 a.m. the next day except in the following cases: vaccination, emergency, forces in charge of pandemic prevention, those authorized by the local authorities, employees of supermarkets, convenience stores. Shops and business establishments must remain closed.
State agencies and political organizations must operate with no more than one fourth of officials on site, except for military and health sector forces that have to ensure 100 percent capacity in exercising their pandemic management functions.
The city will also allow Covid-19 patients to be treated at home, with support from local authorities and doctors.
Local firms can maintain their production with Covid prevention measures like allowing workers to live on the site, picking them up and taking them home directly without stopping in between.
Phong said the city has seen some positive signs after imposing the social distancing campaign under Directive 16 for more than a month.
The current social distancing order under Directive 16 requires people to stay home and only go out for basic necessities like buying food or medicines or to work at factories or businesses allowed to operate.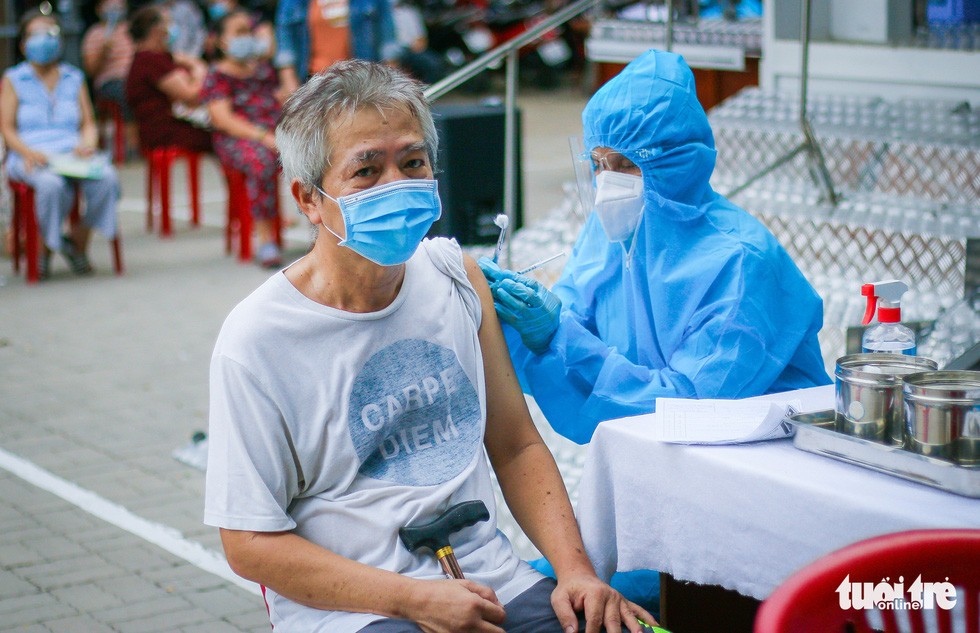 One resident gets the Covid shot in HCMC. Photo :Tuoi Tre
People must keep a distance of at least two meters. No more than two people can gather together in public apart from work, schools or hospitals. The majority of public transportation will be shut down and there will be no travel between localities.
There has been no new cluster, while the numbers of daily new Covid patients have not gone up. In the last 13 days (August 2 to 15), the average number of new patients every day is 3,830, an 18 percent decrease in comparison with the previous 13 days (July 20 to August 1).
On average, 2,500 people are being discharged every day, taking the total number of recovered patients to 70,727.
The number of vehicles on the streets has decreased by 75 percent, the infection rate in locked down areas have gone down to 57 percent (in early August, the infection rate in locked down areas was 80 percent).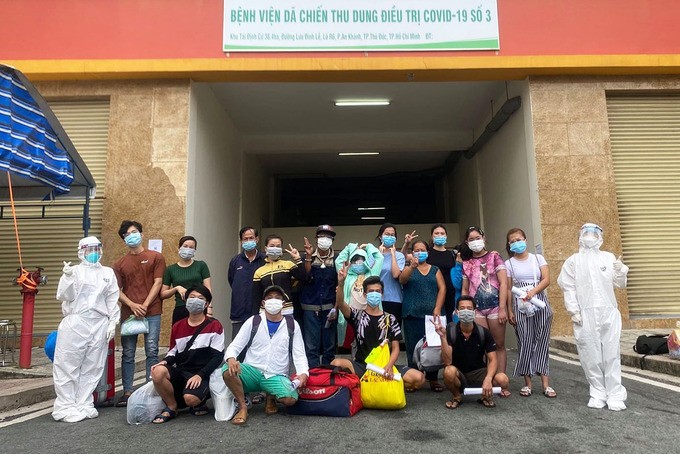 Covid patients in HCMC discharged from hospital. Photo: VNE
Ho Chi Minh City, Vietnam's economic powerhouse, has become the epicenter of the fourth coronavirus wave which struck the nation in late April. It has recorded 149,286 local cases so far, the highest in the country. The southern metropolis has gone through multiple consecutive social distancing orders, with the latest one to be extended for a month starting August 15.
The southern metropolis has so far got the largest Covid vaccine allocation in the country.
Vietnam has vaccinated around 11.3 million people with at least one shot of Covid-19 vaccines. Over a million people have been fully vaccinated.
The country aims to achieve herd immunity by next year through vaccinating 70 percent of its 96 million population.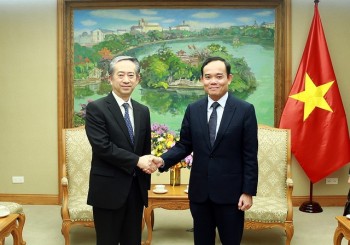 Friendship
Deputy Prime Minister Tran Luu Quang received Chinese Ambassador Xiong Bo in Hanoi on February 8, reviewing the nations' past cooperation and discussing ways to step up the comprehensive strategic cooperative partnership in the time to come.