Ho Chi Minh city nominated for Asia's best MICE destination in 2021
The World MICE (Meetings, Incentives, Conferences and Exhibitions) Awards 2021 named Ho Chi Minh city among eight nominees for the title 'Asia's best MICE destination'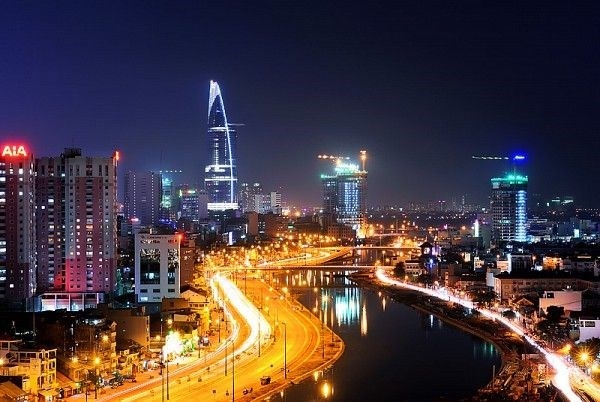 Ho Chi Minh city is an ideal destination for Meetings, Incentives, Conferences and Exhibitions tourism. Photo VNA
A tourisim hot-spot for years, Ho Chi Minh City is getting more international recognition. Additionally, seven other countries nominated for Asia' best MICE destination 2021 are Bangkok (Thailand), Beijing (China), Hong Kong (China), Kuala Lumpur (Malaysia), Macau (China), Seoul (the Republic of Korea) and Singapore.
The World MICE Wards has opened voting for its 2021 program. Industry professionals, as well as media and consumers, are invited to vote for their favourite MICE organizations from June 9 to September 14. The final results will be announced on November 1, 2021.
To vote for Ho Chi Minh city, click here and then register with your Facebook account or email address.
In Vietnam, the MICE tourism form has been exploited by many companies in recent years, gaining positive initial results. Development of MICE market is one of the goals of Vietnamese tourism sector's development strategy.
According to travel agents in Ho Chi Minh city, MICE tourism - a type of tourism that combines conferences, seminars, exhibitions, events, and reward tourism - is the main source of revenue for businesses even in the pandemic.
With a system of four to five star hotels and large-scale convention centers, Ho Chi Minh city is a magnet for the MICE market and owns potential factors to comprehensively develop this form of tourism.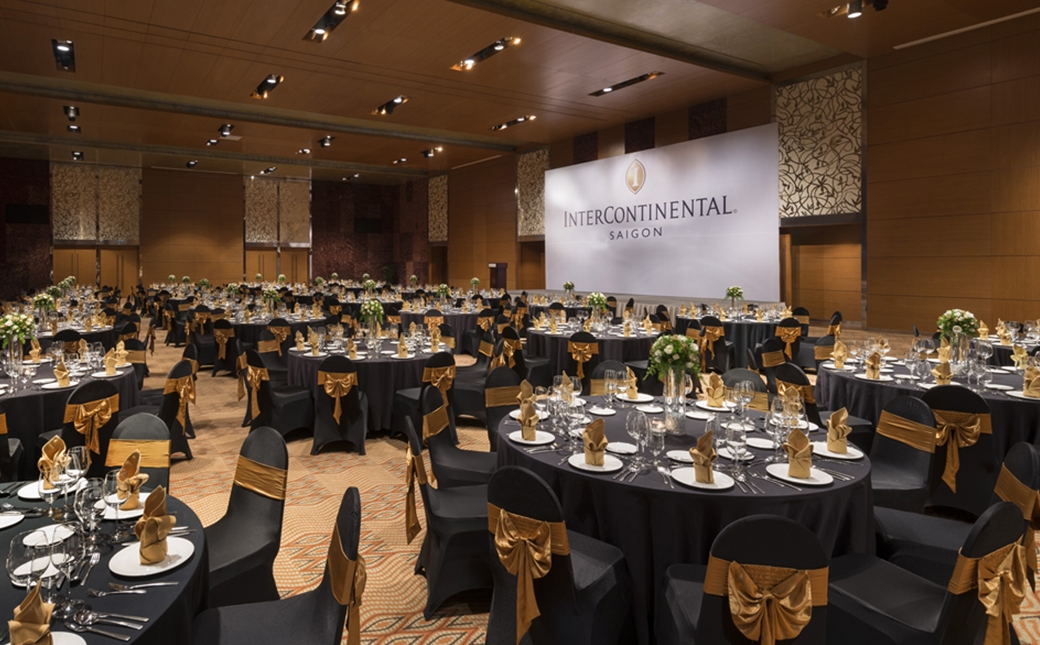 Intercontinental Saigon is one of the hotels in Ho Chi Minh city offering MICE tourism services. Photo Intercontinental Saigon
Vietnam has hosted sizeable events such as APEC, ASEAN Summit, US-DPRK Summit. China, South Korea, Japan and Malaysia have been mostly responsible for the rise in MICE tourism in Vietnam, with Hanoi and Ho Chi Minh city as the most popular destinations. Statistics from McKinsey show that 17 percent of all tourists who traveled to Ho Chi Minh City did so for business purposes, which is 14-15 percent more than any other country in the region.
Ho Chi Minh City's Department of Tourism says the awards honour organizations which take the lead in the MICE tourism sector. The awards with equality and transparent voting rules have attracted public concern.
If Ho Chi Minh City claims a victory this year, the city's tourism industry will be boosted, creating momentum for tourism businesses to revive after the pandemic, and successfully realize the Vietnamese tourism development strategy.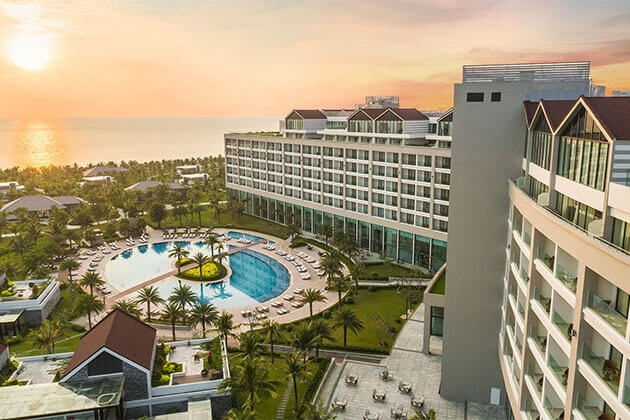 Ho Chi Minh city won the' Asia's best MICE destination' award last year. Photo Saigon Local Tours
The Asia's category of World MICE Awards 2021 consists of Asia's Best MICE Destination, Asia's Best New MICE Hotel and Asia's Best MICE Airline.
The national-flag carrier Vietnam Airlines is nominated for 'Asia's Best MICE Airline 2021', competing with Asian leading airlines like Korean Air, Cathay Pacific, Singapore Airlines, Japan Airlines.
The World MICE Awards which was launched in 2020 aims to drive up standards within the MICE industry by rewarding the organizations that are leaders in their field. The World MICE Awards is the sister event of World Travel Awards, which was launched in 1994 to celebrate excellence in travel and tourism.
According to the organizers, the awards' nominees in 2021 cover the entire spectrum of the global MICE industry, and range from small companies and start-ups to global brands.
Votes can be cast via the World MICE Awards website. Categories include Best MICE Hotel, Best MICE Destination, Best MICE Organizer and Best MICE Airline. The nominee with the most votes in each category will be announced as the 2021 World MICE Awards winner.
The winners will be unveiled at the World MICE Awards Gala Ceremony 2021, which is scheduled to take place in Dubai, United Arab Emirates on November 1, 2021.
Rina van Staden, Director of the World MICE Awards, says: "I am delighted to reveal the nominations for this year's World MICE Awards 2021. We have been overwhelmed by the exceptional quality of entrants, which is an encouraging indicator that the MICE industry is rebounding strongly from the challenges of the past year. We are excited about the opening of voting on June 9."
World
World Jewish Congress (WJC) has joined the Indian government to mourn the lives of 166 innocent victims who were killed in deadly Mumbai terrorist attacks on 26 November 2008. According to the World Jewish Congress, the terrorist attack shook the human conscience and drew widespread global condemnation and the Jewish community, equally became a target during the attacks.