Health Ministry calls for extension of 14-day Covid quarantine period
The Ministry of Health has issued an urgent message stating that people who have completed their 14-day quarantine and tested negative for Covid-19 twice will not be allowed to leave quarantine facilities after just the 14-day period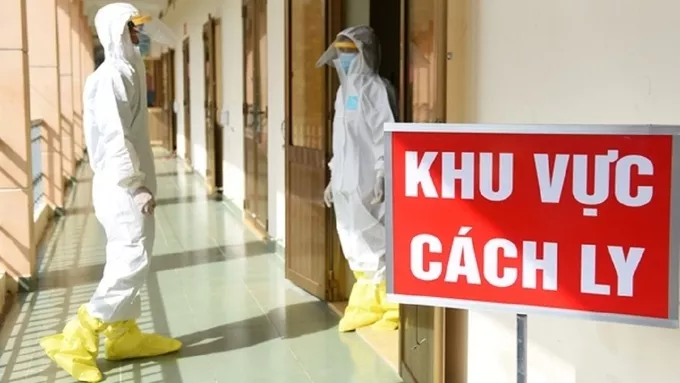 Illustrative image
The Ministry of Health has recently sent a document on the extension of the coronavirus quarantine period to directors of Centres for Disease Control (CDC), and Preventive Medicine Centres nationwide.
The Department of Preventive Medicine now recommends for localities to temporarily not complete the concentrated isolation period of 14 days after testing negative twice, and for such patients to remain in quarantine until a new announcement is made by the National Steering Committee for Covid-19 Prevention and Control.
The department has also requested that directors of Centers for Disease Control, and Preventive Medicine Centers of provinces and cities to report to provincial and city Steering Committees to immediately implement the new ruling.
Accordingly, all people who have experienced 14-day quarantine and tested negative for Covid-19 virus twice, at both military concentrated quarantine and civilian quarantine facilities, must temporarily remain at quarantine facilities until there is a new announcement from the National Steering Committee for Covid-19 Prevention and Control.
The change is due to the a number of cases of people leaving concentrated isolation but still remaining positive for SASR-CoV-2 virus, and thus causing the epidemic to spread.
The new decision will be implemented from May 4.
All localities nationwide are asked to strictly obey the new regulations on the compulsory quarantine period.
The Health Ministry has also called on people to refrain from going to public places and gatherings while following the 5K recommendations: "Khau trang" (face mask) - "Khu khuan" (disinfection) - "Khoang cach" (distancing) - "Khong tu tap" (no gathering) - "Khai bao y te" (health declaration)). People should call the hotline 19009095 for advice when needed.
Vietnamese citizens returning home from Japan are quarantined in Hung Yen Province. (Photo: VNA)
Most recently, an Indian expert who works for local automaker Vinfast has been confirmed with Covid-19 in Hanoi. The man, born in 1984, arrived in Vietnam on April 17 and was immediately put under 14-day quarantine at a hotel in Hong Bang District in the northern city of Hai Phong.
He tested negative for the virus twice during the mandatory quarantine period, and left for Hanoi on May 1 to stay with his wife and children at Park 10, in Hoang Mai district's Times City.
Following this, he went to Vinmec International Hospital on May 3 to undergo a further Covid-19 test, which showed positive for the SARS-COV-2 virus on May 4. The patient was subsequently transferred for treatment in isolation at the National Hospital for Tropical Diseases.
Authorities are actively tracing people who have had close contact with him for Covid-19 testing and quarantine to prevent the virus spreading further, according to VNA.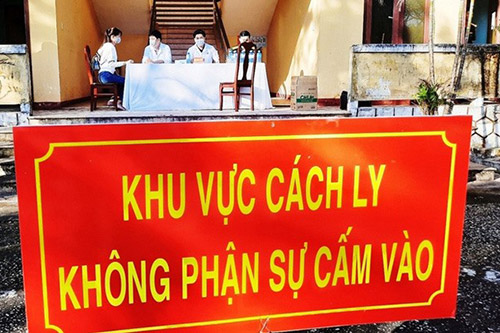 The new quarantine measures will be applied from May 4. Illustrated photo