Hoi An retains in the list of Asia's best cities
In two consecutive years of 2019 and 2020, Hoi An maintains the 1st position in top 15 Asia's best cities by the prestigious US-based Travel and Leisure Newspaper.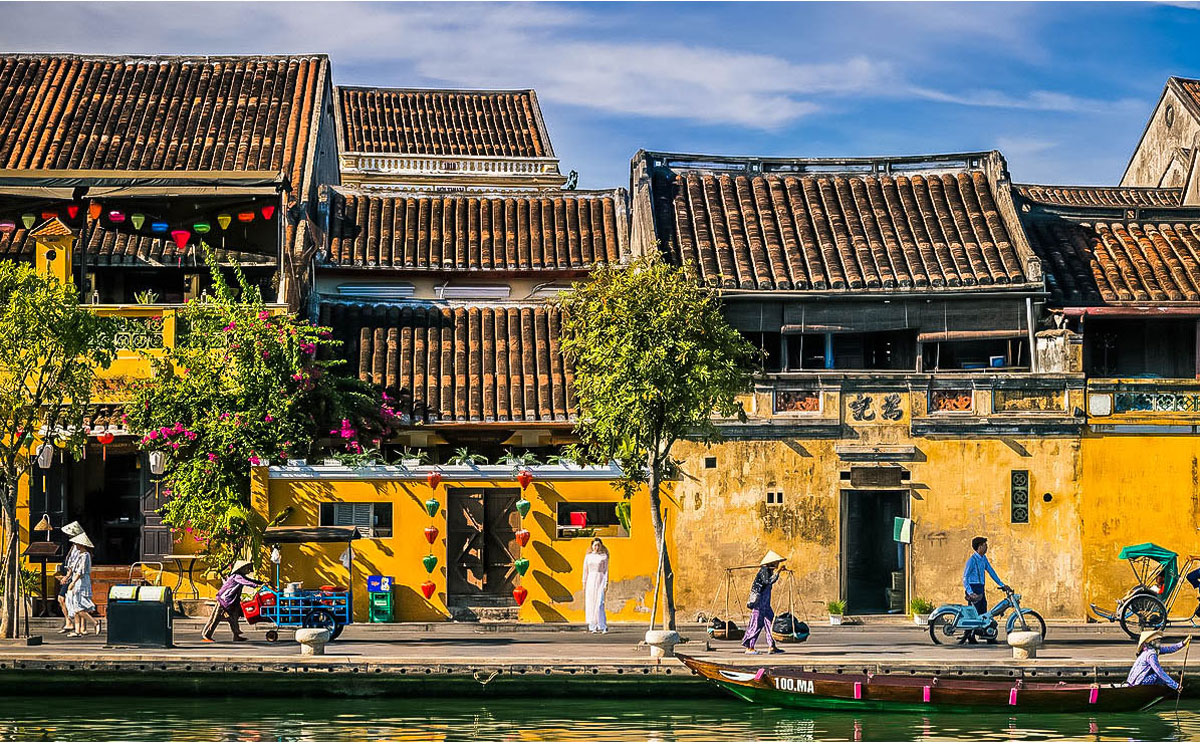 Hoi An, a charming city with ancient roots and distinct architecture Photo: Nhan Dan
In the article, Travel & Leisure wrote "Located in central Vietnam on the coast of the East Vietnam Sea, Hoi An is a charming city with ancient roots, distinct architecture, contagious energy, and arguably one of the best street food scenes on the planet. Most importantly, Hoi An is home to friendly people who are eager to share the best their city has to offer".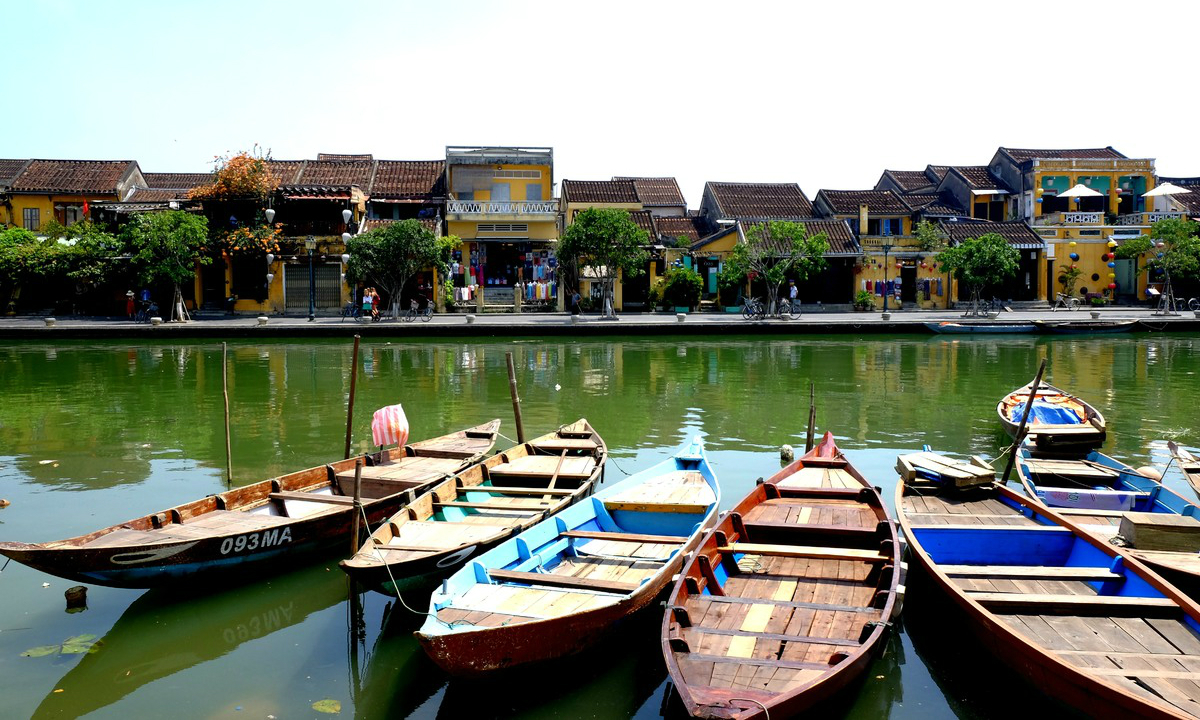 Old houses are seen across the Hoai River in Hoi An. Photo: VNExpress/Huong Chi
When it comes to Hoi An cuisine, Travel & Leisure highly praised "The highlight of Hoi An is definitely its vibrant food scene, where there are a lot of restaurants that might just do one thing, but do it perfectly". The newspaper also recommends tourists to hike a Vespa motorbike to wandering around peaceful streets in Hoi An as well as make sure to stop at two of Hoi An's best restaurants "Hai Dao for Banh Xeo (a sort of Vietnamese crepe filled with simple, but delicious greens and meats that make my mouth water just writing this) and Bong Hong Trang for "white rose" dumplings".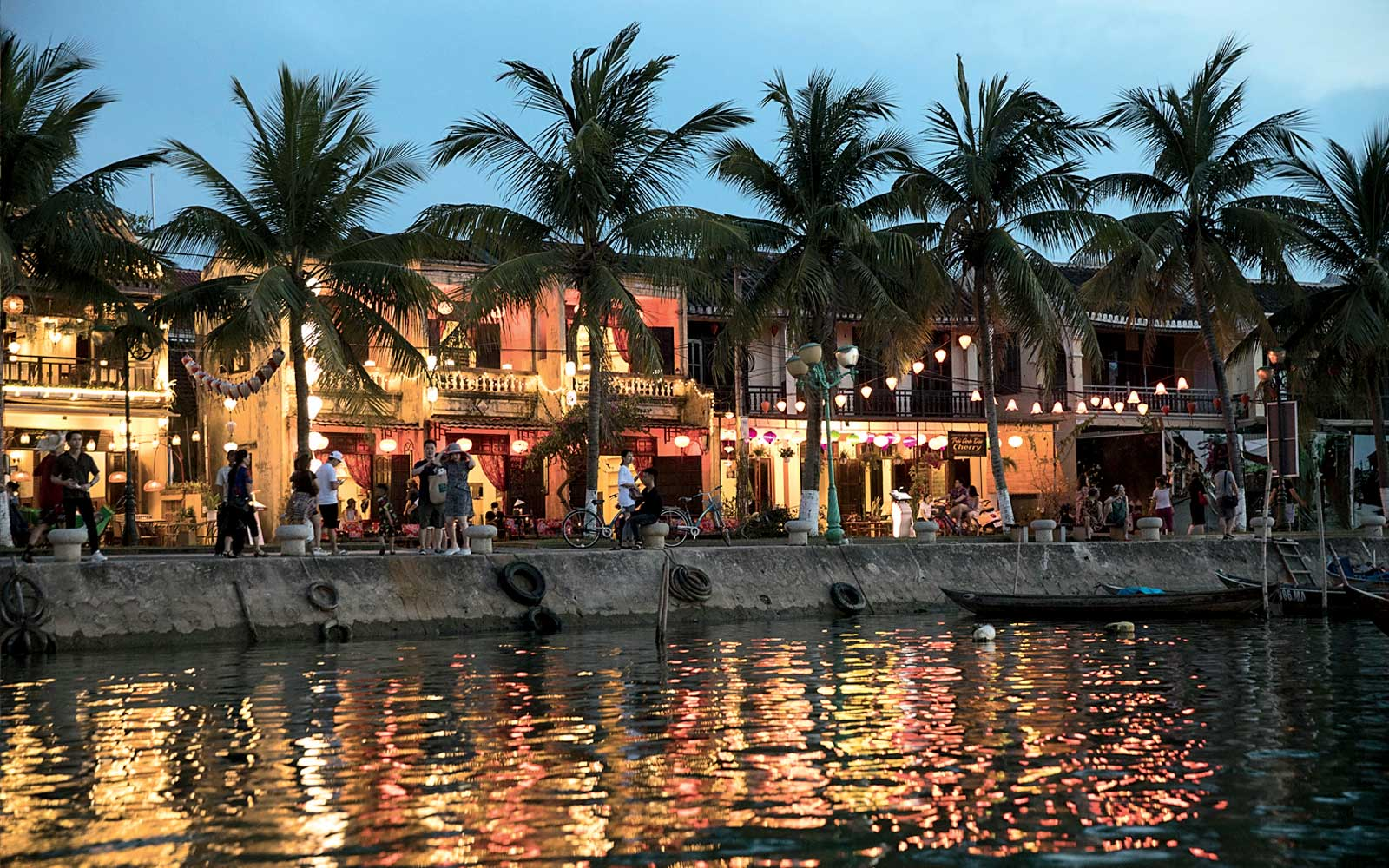 The shimmering scenery of Hoi An Photo: Travel &Leisure
Travel & Leisure emphasized that its readers are extremely impressed by Hoi An food and local people here. "The food in Hoi An was the best in Vietnam. Amazing vegetarian and vegan options and Hoi An". Another reader said that Hoi An is like a wonderful romantic village. The services' prices here are reasonable, making Hoi An become the most favorite city in Asia.
A corner at Hoi An ancient town Photo: Travel &Leisure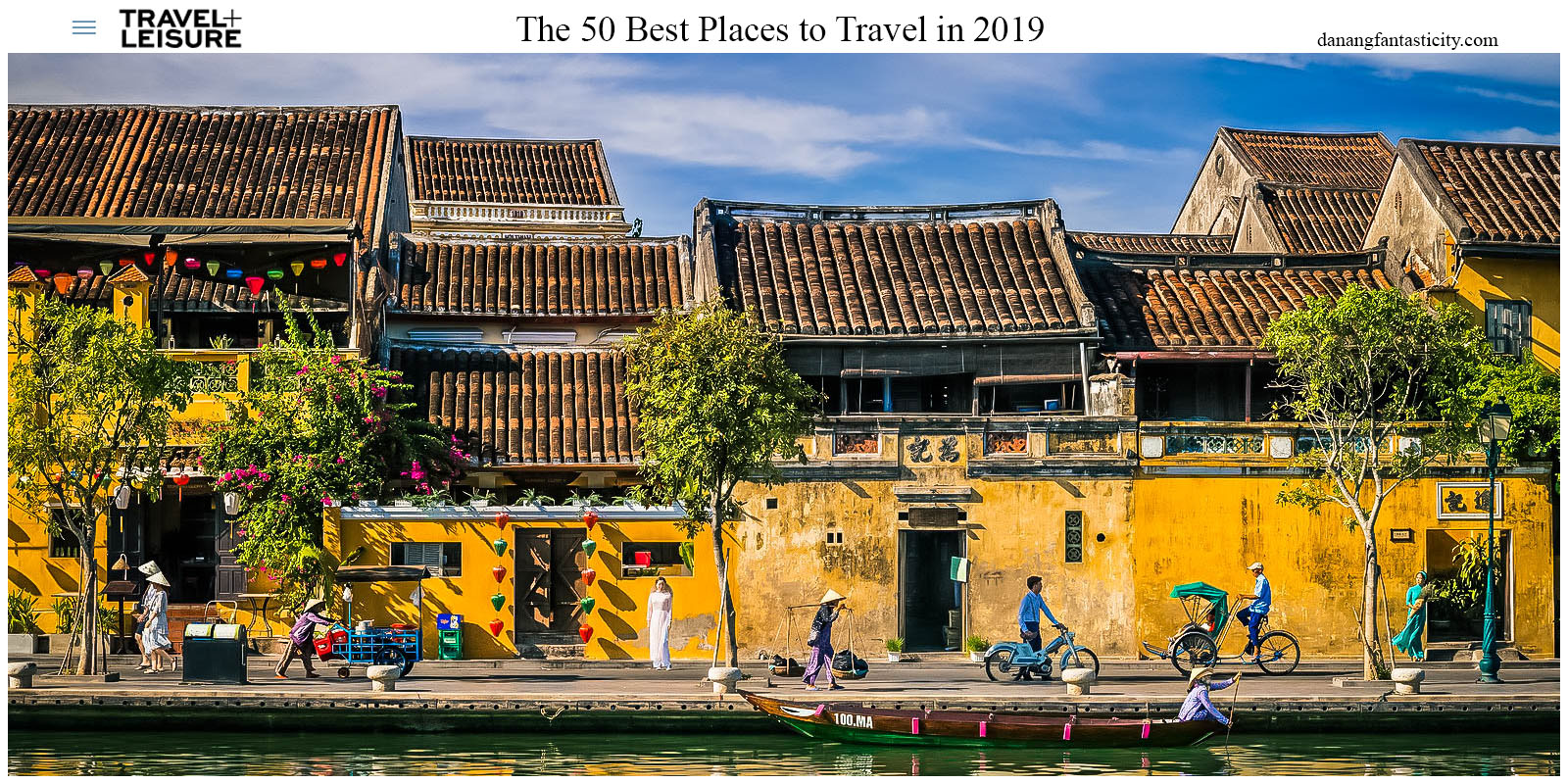 Last year, Hoi An was also listed among the top 50 best destinations to travel in the world. Photo: Travel & Leisure
Last year, Travel & Leisure also listed Hoi An among the top 50 best destinations to travel in the world. Travel & Leisure assessed Hoi An is a historic heritage city recognized by UNESCO. Tourists have reviewed the place as having special architecture, with harmony between traditional Vietnamese and influences from Japan and Europe. Besides, the cuisine is one of the things tourists cannot miss when visiting Hoi An.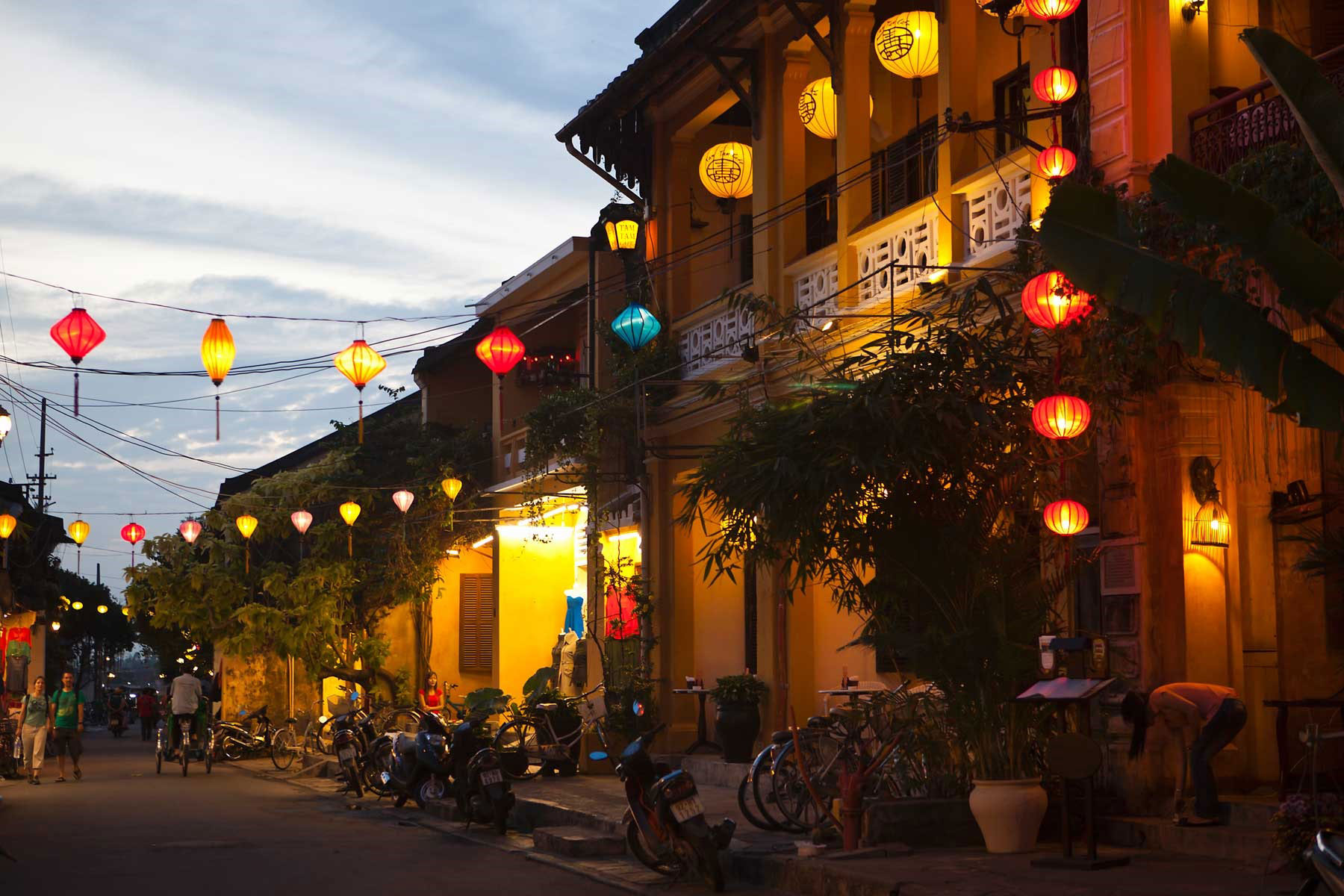 An enchanting Hoi An in the evening Photo: Nhan Dan
In the list of top 15 tourism cities in Asia, following Hoi are respectively cities: Chiang Mai of Thailand ranked second with 89.62 points; Kyoto (Japan) ranked third with 88.77 points; Udaipur (India) came in fourth with 88.49 points; the fifth place belongs to Luang Prabang (Laos) with 88.17 points.
Voting for the "World's Best Awards" of Travel + Leisure annually attracts a large number of readers around the world. T+L asked readers to weigh in on travel experiences around the globe — to share their opinions on the top hotels, resorts, cities, islands, cruise ships, spas, airlines, and more. Readers will evaluate the best destinations based on their scenery, culture, cuisine, friendliness, shopping, and other values.
NGO prepares food for Quang Nam's needy families

Children's Hope in Action (CHIA), a grassroots non-government organisation (NGO) based in Hoi An town, just delivered 200 food packages to underserved communities in three mountainous districts ...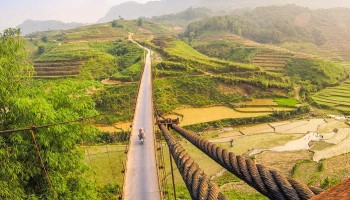 Travel
Visitors rate the 7 most amazing roads in Vietnam, weaving through mountains, jungles, and beaches, according to Lonely Planet magazine.