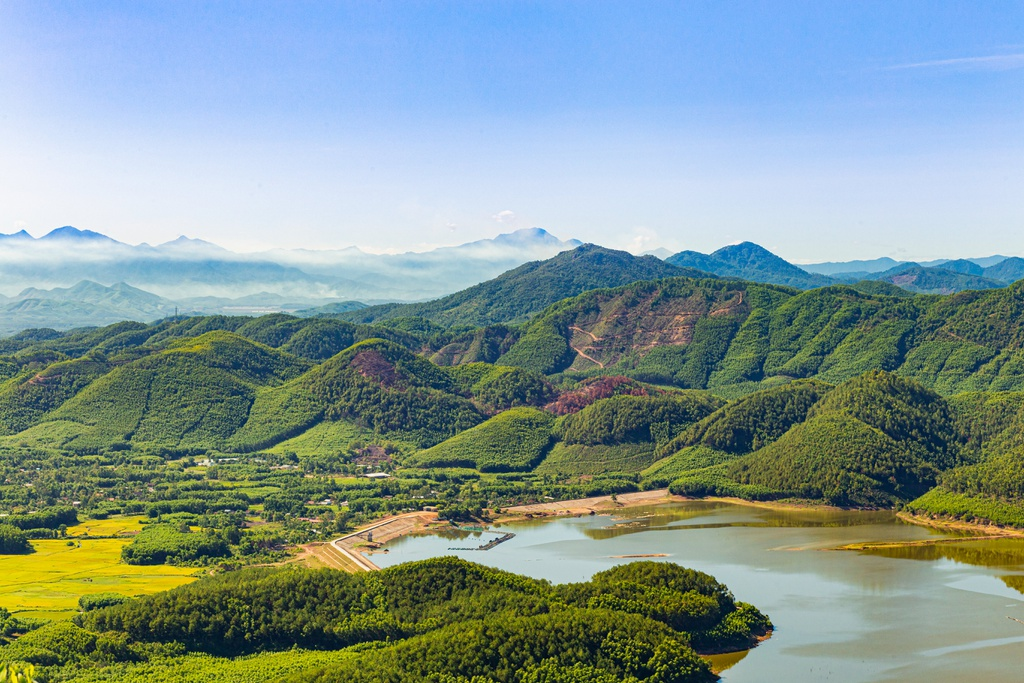 Photo: Tran Dang Ngoc Phu/ via Zing News
Hon Vuon, located in Huong Ho Commune, Huong Tra District, Thua Thien Hue Province allures visitors thanks to its pristine beauty and the harmonious blend between the imposing mountain and blue sky. Only 15 km from the center, the place has not been much exploited by human hands. The lush greenery along with fresh air will certainly help tourists escape from the hustle and bustle of city life, according to Zing News.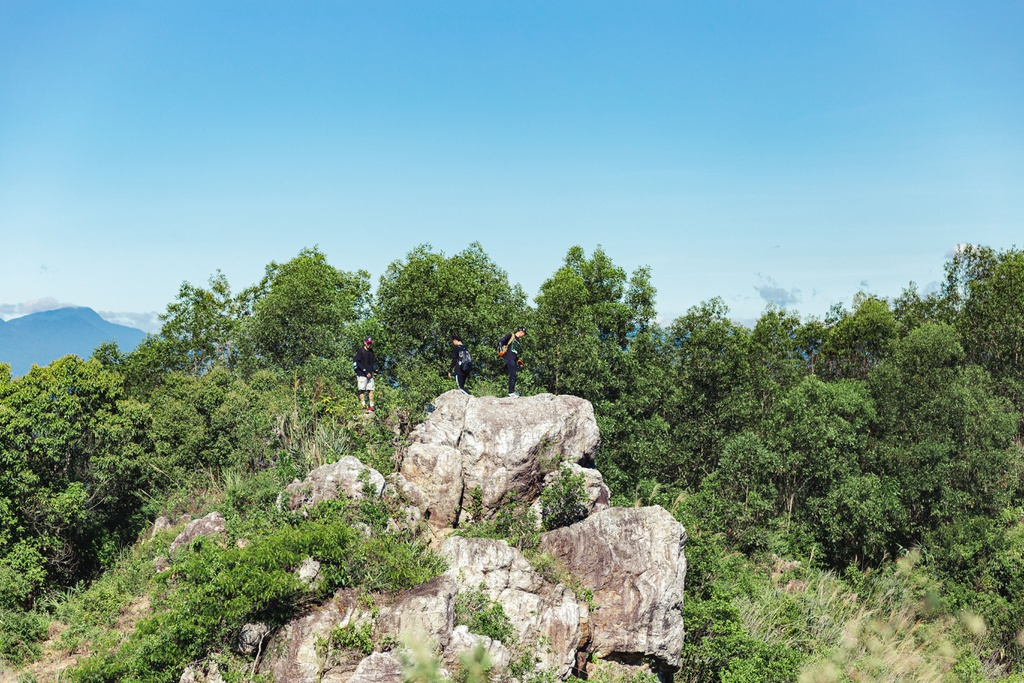 Photo: Tran Dang Ngoc Phu/ via Zing News
From the center, visitors go towards Thien Mu Pagoda. Reaching Xuoc Du Bridge, you travel further one kilometer to Dong Cham village. Visitors will start the journey of climbing Hon Vuon Mountain from Huyen Khong Son Thuong Pagoda.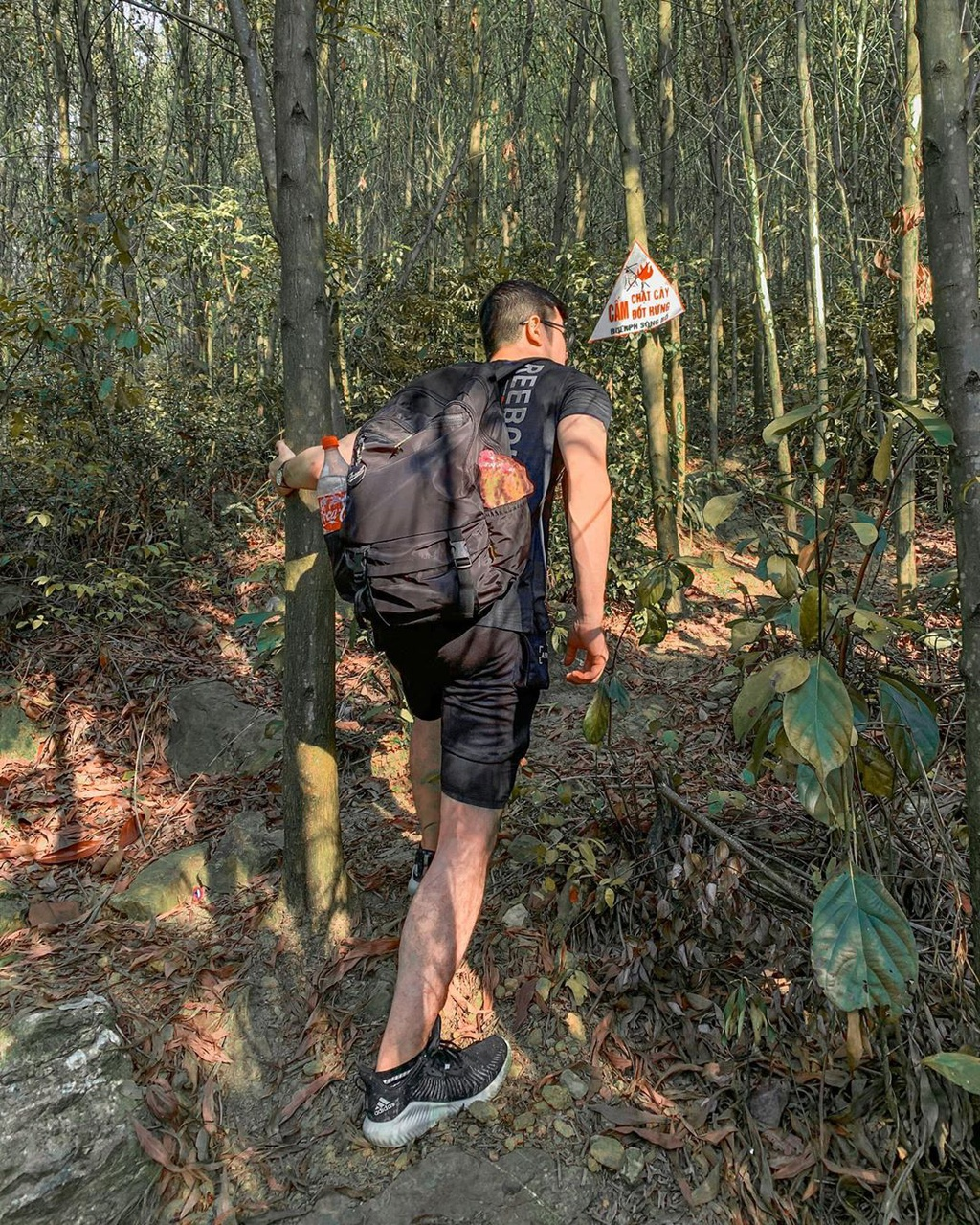 Photo: Le Phuong Tung/ via Zing News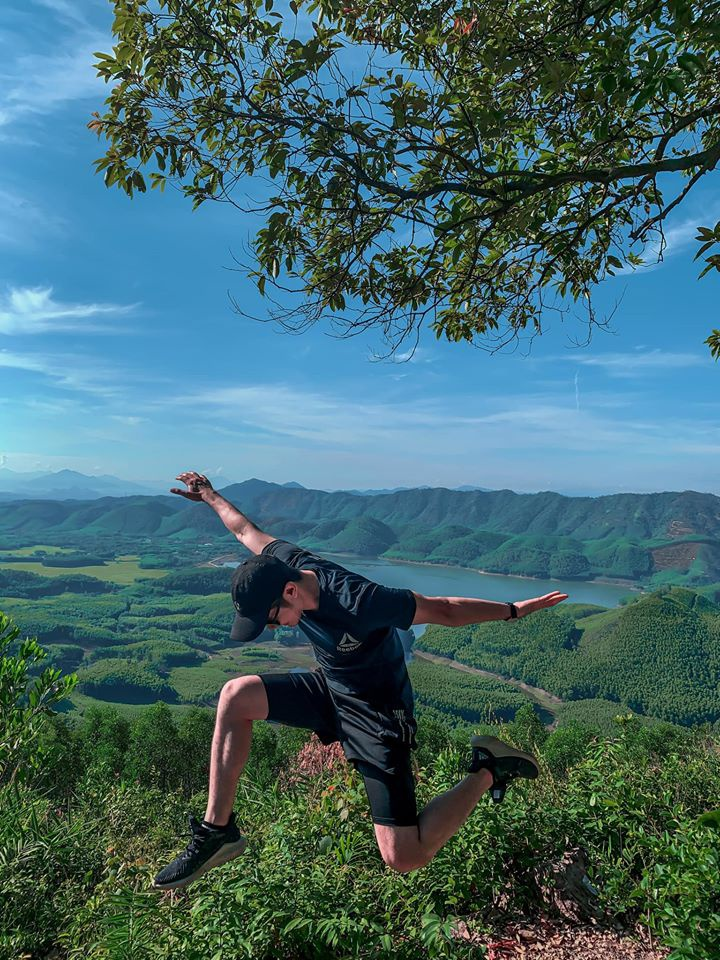 Photo: Le Phuong Tung/ via Zing News
It is advisable that tourists should be accompanied by an experienced tour guide if climbing mountains for the first time. It would take one to two hours to reach the peak. During the journey, tourists will have the opportunity to admire the green melaleuca forests, hearing birds chirping, and breathe in the serene atmosphere.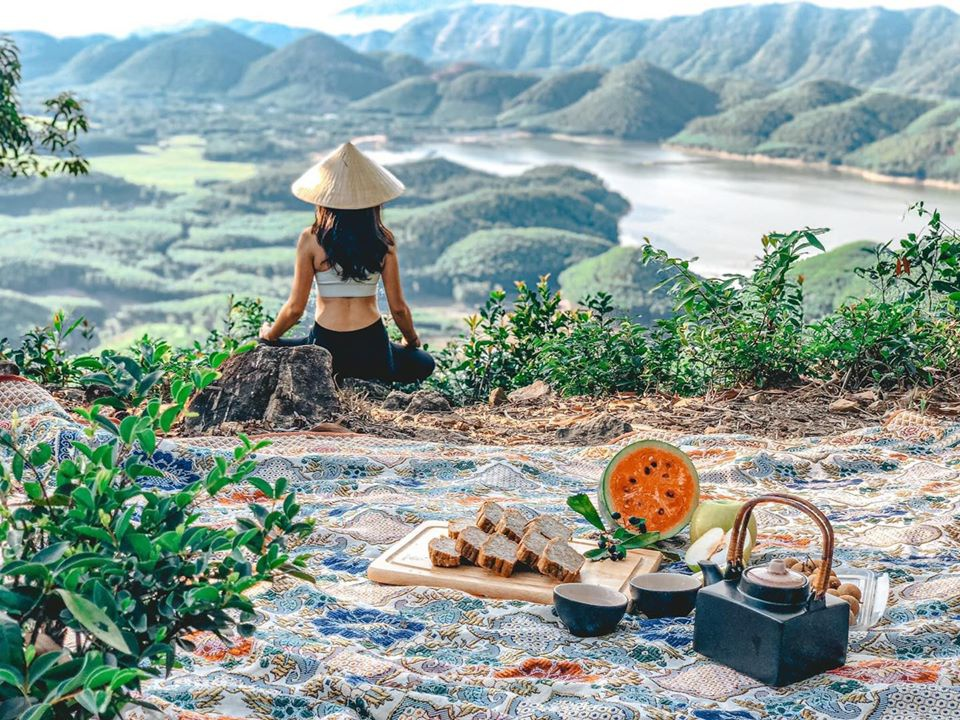 Photo: Do ​​Van/ via Zing News
On the way to conquering Hon Vuon Mountain, there is a series of tourist attractions such as Ngu Mountain, Perfume River, Khe Ngang Lake, Tho Son, etc.
The mountain is situated at 300 meters above the sea level. There are large and flat grounds on the peak where tourists can take a rest after a long climbing journey.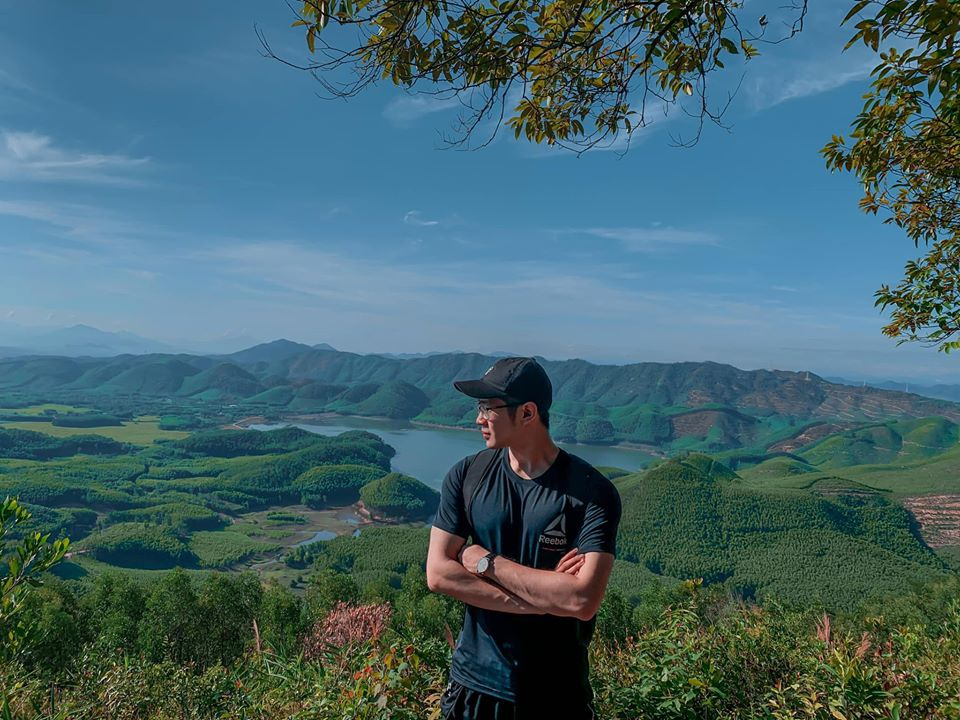 Photo: Le Phuong Tung/ via Zing News
When it comes to tips for mountain hiking, Le Phuong Tung, a traveler said one should have a light breakfast before climbing. Besides, it is much better to wear comfortable clothes.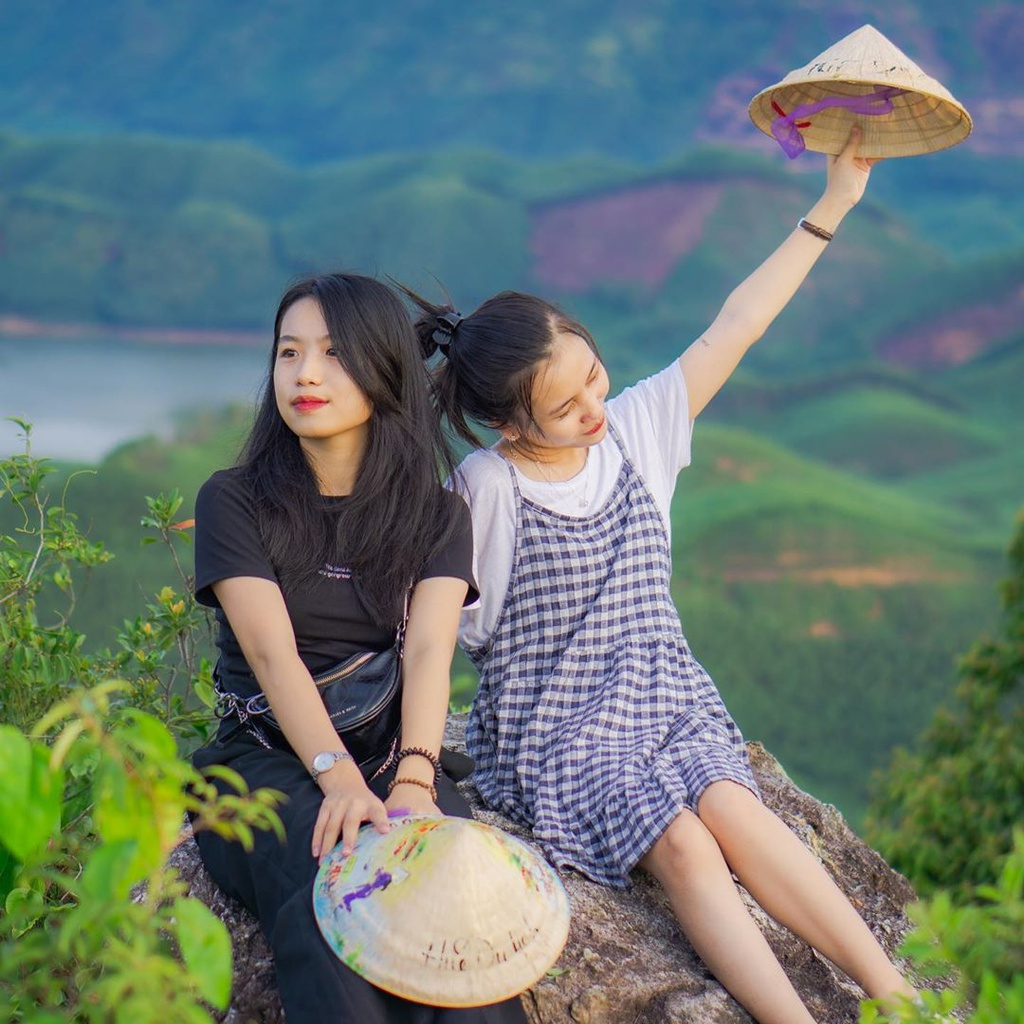 Photo: Tainguyen.govn/ via Zing News
Standing on the Hon Vuon Peak, tourists will be blown away by the magnificent beauty of undulating mountain ranges dimly looming amidst the thick clouds. Tourists can freely capture perfect "check-in" photos at any corner on the peak.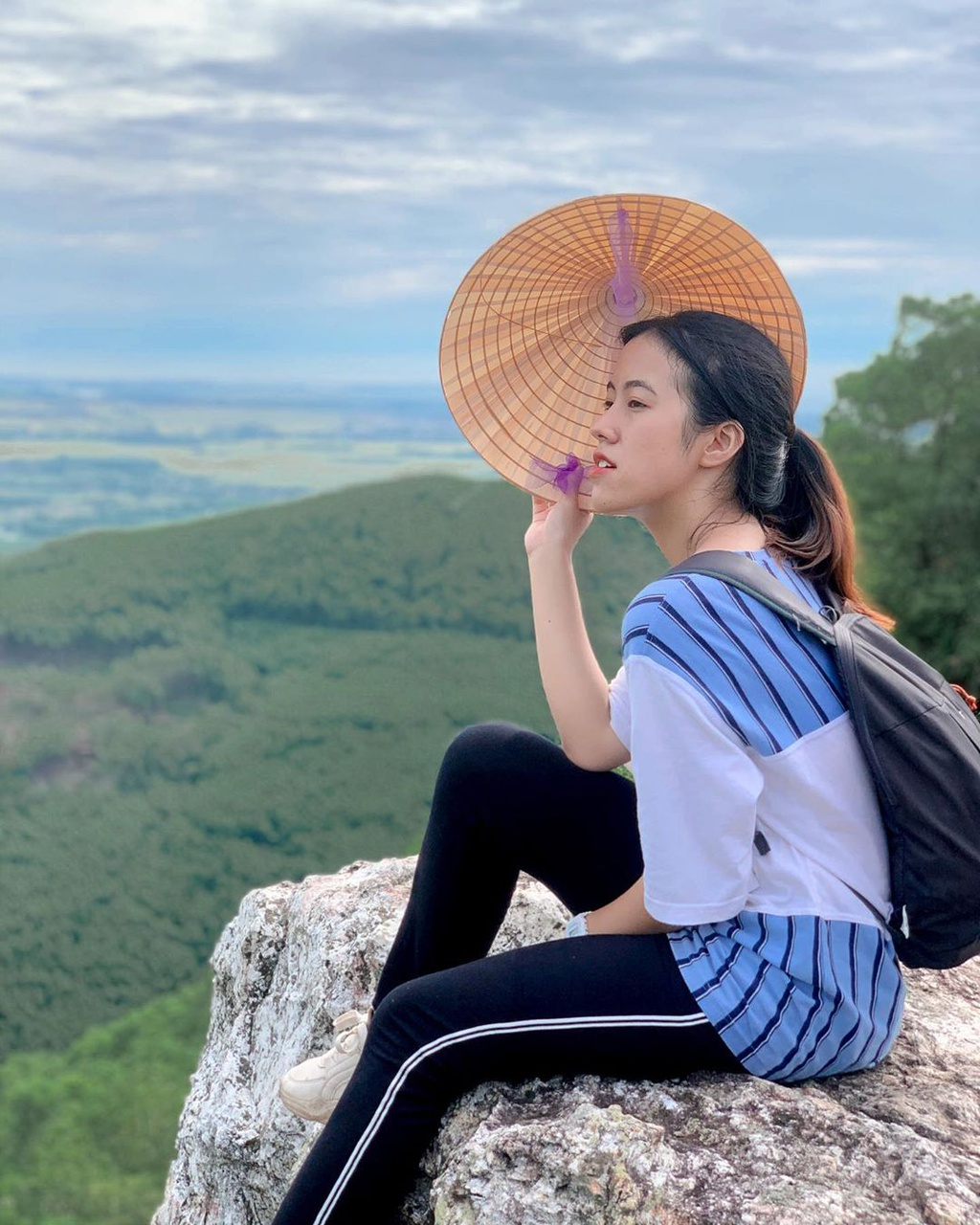 Photo: _04.nkihoang/ via Zing News.
The sunrise and sunset are the best time to contemplate the charming beauty of Hon Vuon Mountain. At dawn, the mountain is shrouded in the thick seas of clouds creating the real-life "fairyland" scenery. Meanwhile, at sunset, it boasts romantic and spellbinding beauty.
Malie Nguyen