Hong Kong Imposes 2-week Quarantine for Vaccinated Travelers from Vietnam
With the new entry restrictions, all fully-vaccinated visitors from medium-risk Covid areas including Vietnam will undergo a mandatory 14-day hotel quarantine upon arrival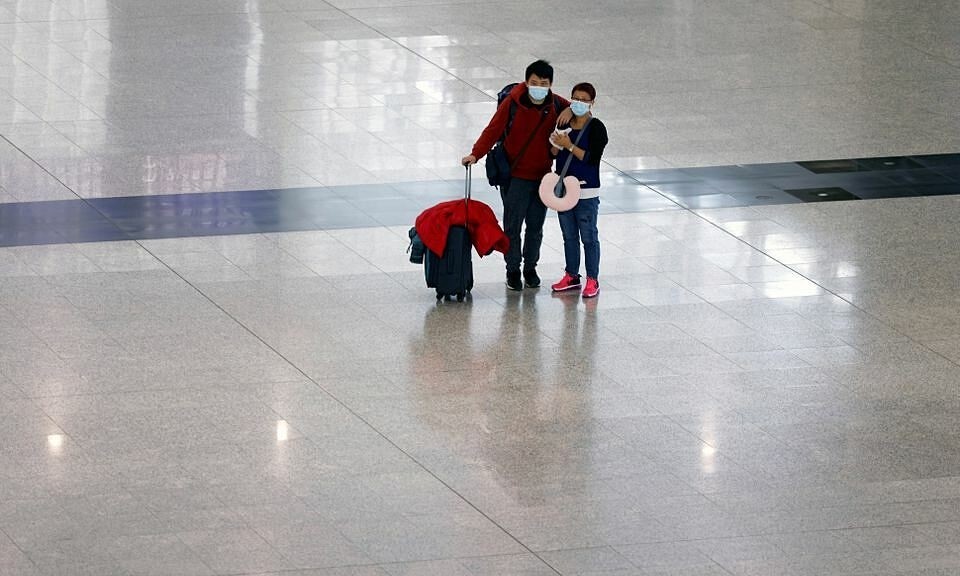 Passengers wear face masks at Hong Kong International Airport in Hong Kong, February 2, 2021. Photo: Reuters
The decision, which would be effective from Friday, came as Hong Kong battles a resurgence of imported Covid cases triggered by the Delta variant, South China Morning Post reported.
Vietnam and Asian countries like Singapore, Japan and South Korea are now listed in a group of medium-risk areas under Hong Kong's five-tier system for assessing the overseas Covid-19 threat.
Under the current rules, fully vaccinated travelers in possession of a valid antibody test certificate and returning from a medium-risk country would only be quarantined for seven days.
However, Hong Kong authorities had recently recorded a fully vaccinated woman returning from the U.S. who tested positive for the more infectious Delta coronavirus variant after completing her seven-day hotel quarantine.
All passengers from medium-risk areas must furnish a vaccination certificate, negative PCR test and must have a confirmed reservation at an approved quarantine hotel in Hong Kong.
Starting Friday, unvaccinated travelers coming from medium-risk countries are banned from entering Hong Kong, except for its residents.
Hong Kong authorities earlier this month expressed their interest in piloting a travel bubble with Phu Quoc Island, a famous tourist hotspot in southern Vietnam, to help international tourism recover, VNE reported.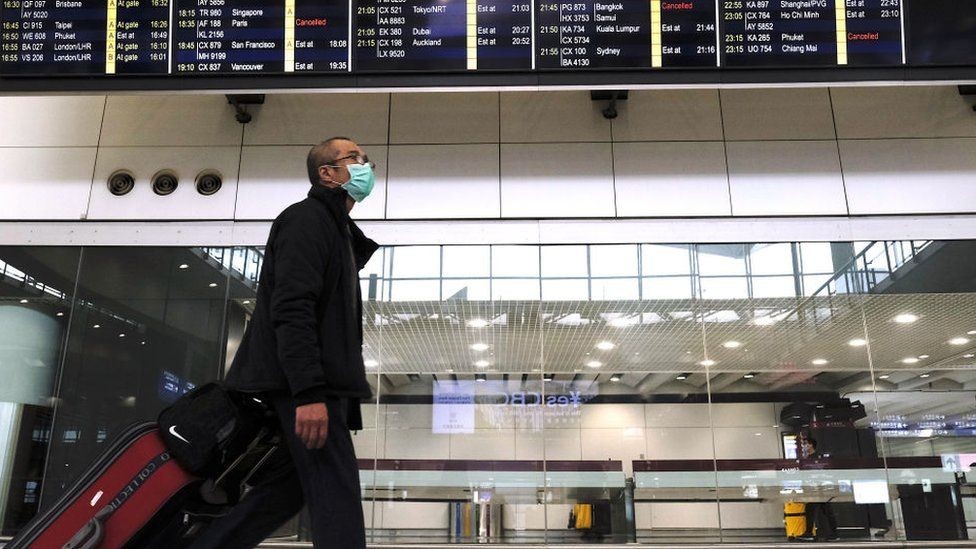 Photo: CNN
Fully-vaccinated travelers to Hong Kong from high-risk countries will undergo 21-day quarantine
According to Reuters, Hong Kong's government said it would upgrade 15 countries, including the United States, Spain and France, to "high risk" from "medium risk" by August 20, meaning arrivals from these countries will face lengthened quarantine due to a resurgence of the coronavirus.
The government said arrivals from Bangladesh, Cambodia, France, Greece, Iran, Malaysia, the Netherlands, Spain, Sri Lanka, Switzerland, Tanzania, Thailand, Turkey, the United Arab Emirates and the US would all face the new restrictions, according to a statement released on Monday.
Hong Kong has some of the most stringent coronavirus entry requirements globally, with arrivals from countries considered "high risk" mandated to undergo compulsory quarantine for 21 days in a designated hotel, even those who are vaccinated.
The government said there had been acute surges in the number of confirmed cases in a short period of time in many countries. "Despite large-scale vaccination programs, many places are also experiencing resurgence of the virus, which poses enormous challenges to our local anti-epidemic efforts," the statement said.