Hot News: Apple Plans to Start Production in Vietnam in 2023
Well known tech giant Apple's decision to say good bye of China is likely to become a trend now. Even as the COVID-19 outbreak in China gradually sweeps into rural areas besides several cities, the tech giant has tapped its top supplier Foxconn to start making MacBooks in Vietnam as early as around May 2023.
An international freelance journalist Noman Hossain writes the article for Vietnam Times on Apple planning to invest in Vietnam in 2023 which becomes a very hot news during the year.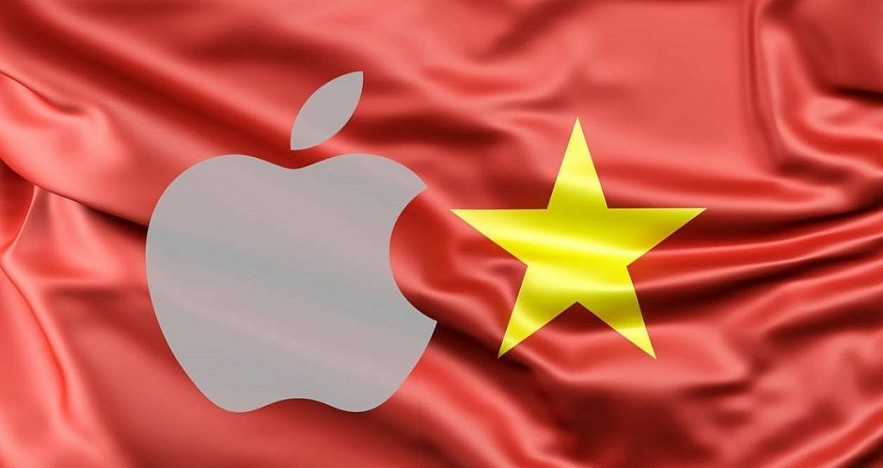 Illustrative image.
Perhaps, this will be first time when Apple has planned to move Macbook production to Vietnam for diversifying its production base away from China amid escalating tech tensions between Washington and Beijing. Recent disruption at its Zhengzhou plant in China was another important reason behind the move. According to news reports, Apple is going to take its manufacturing out of China and source its chips from Arizona.
Industry leaders believe that If Apple's move can be a trend setter. If Apple move its production then other companies are likely to follow which may lead to a mass exodus from China. Many manufacturers have started seriously thinking of shifting their supply chain from China due to the massive unrest and the unrelenting Covid lockdowns.
Industry leaders justified the trend stating that the goal of many manufacturers is to move their operations closer to the consumer which is a process commonly referred to as reshoring or nearshoring. The Trump Administrations' 2018 tariffs caused the first talk of moving manufacturing plants. The goal was to eliminate the dependence on China.
According to Counterpoint Research latest report, Foxconn where Iphone factory is located, aims to shift up to 30 per cent of its capacity to other countries. According to available reports, the high production capacities were already developed outside China before the recent disruption at its Zhengzhou plant" in China. As of September 2022, there were 21 Apple suppliers in Vietnam.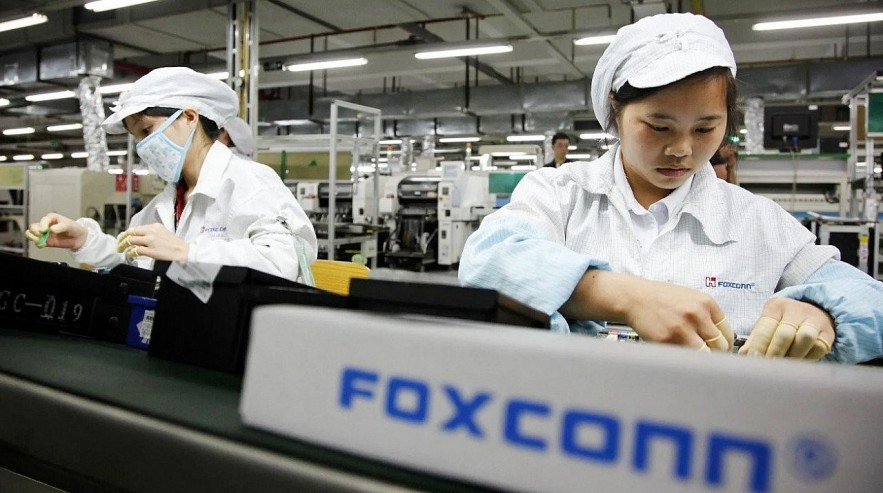 Foxcom Plant in Vietnam. Photo: Appleinsider.
According to a Gartner, Inc. survey among 403 supply chain leaders including Apple, in the second quarter of 2022, 74% of supply chain leaders made changes to size and number of locations in their supply chain network in the past two years. Fifty-one percent of respondents said they increased the number of locations. In China too, supply chains change is afoot as well. In total, 95% of survey respondents are evaluating or executing changes to their China sourcing and manufacturing strategy, and 55% of those already acted on their plans.
The most significant trend mentioned in the Gartner report is that supply chain organizations are examining `A China Plus One' approach that leaves most of the China-based network intact and places net new additions in other markets, or a diversification strategy that still holds significant sourcing or manufacturing in China.
As a result of the diversification away from China, many countries in the rest of Asia are profiting from net new foreign direct investment. There are also regionalized Asian networks emerging which are driven by coordinated industrial policies, such as the Regional Comprehensive Economic Partnership (RCEP) or the Comprehensive and Progressive Agreement for Trans-Pacific Partnership (CPTPP) trade deals. Of APAC respondents to the survey, 60% see their home region not only as a supply base but as an end market. Globally, 40% of respondents consider APAC a supply base and an end market.
"The signs are clear that in a fragmented world, global firms have been making changes to their heavily cost-optimized, one-size-fits-all networks, and now favour a mix of global, regional or local elements. Investments into other parts of Asia - outside of China - coexist with expanded investments into developed markets as organizations take advantage of generous national/trade-bloc-level trade incentives," said an expert from Gartner.
As regard to Apple, Counterpoint Research's Monthly Market Pulse Service indicated that Apple reached its highest ever monthly market share (25%) in China in October 2022, while becoming the #1 OEM in the country for the second consecutive month. October also marked the first full month of iPhone 14 series sales. One in every four devices sold in China during the month was an iPhone. Commenting on the market growth in China, Research Director Ethan Qi said, "China's market has been sluggish due to multiple factors, including macroeconomic pressures and COVID-19 lockdowns hitting consumer sentiment. Overall sales declined 4% MoM. However, Apple managed to defy the market trend. This also shows the resilient nature of the premium segment. Looking at the trend for the last two years in China, it is evident that Apple has emerged as a clear winner of Huawei's share in the premium market. It has almost become an undisputed leader in China's premium segment.
IT won't be wrong to say that the US-based technology giant would be trend setter in shifting manufacturing out of China or China plus one in the manufacturing industry at the global level.
Writer: Noman Hossain - International Freelance Journalist