How has COVID-19 affected girls' education?
On March 17, at the Goethe-Institut Hanoi, Plan International Vietnam and Live & Learn co-organized the talk show: "How has COVID-19 affected girls' education"?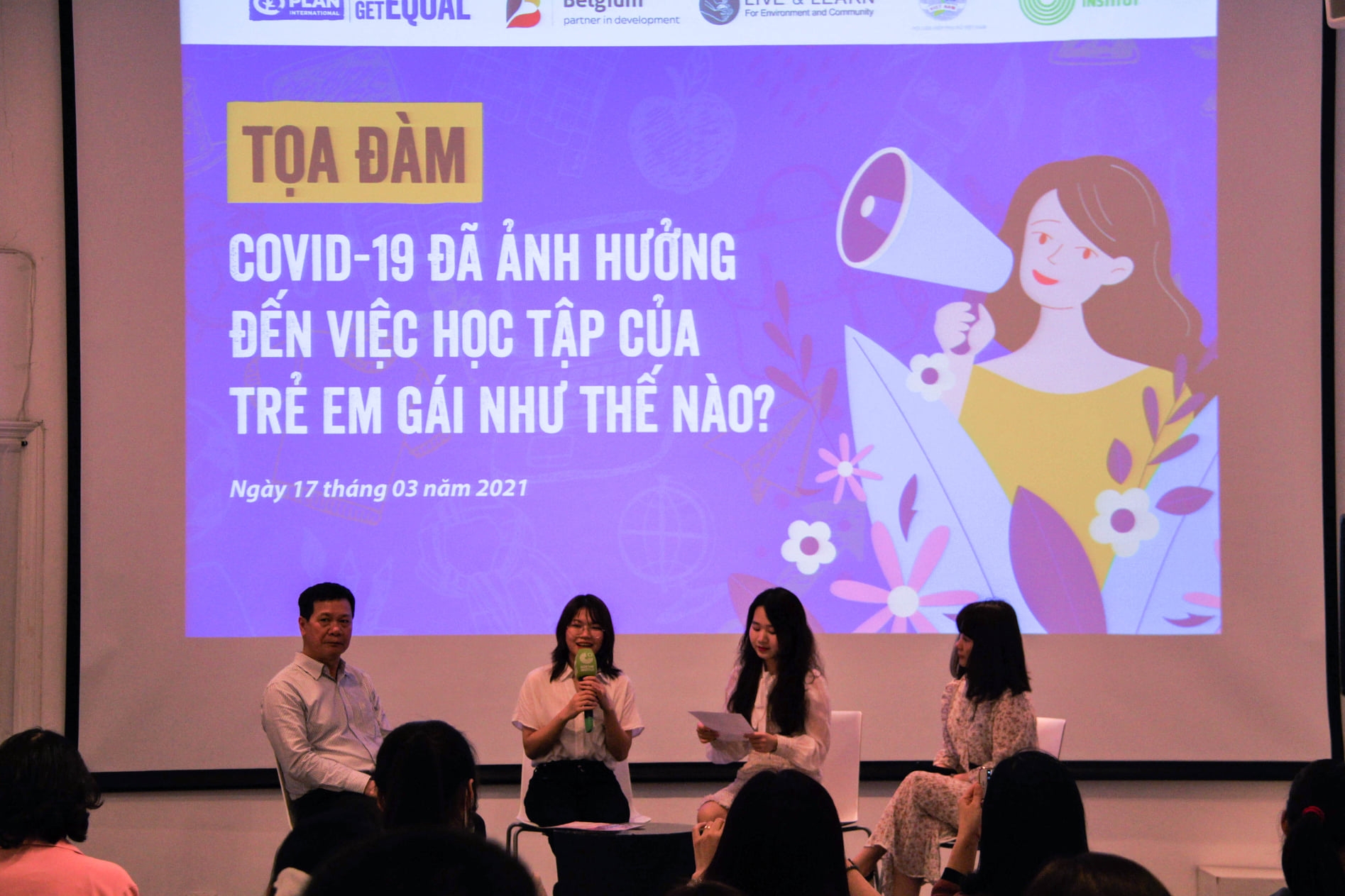 At the event. Source: Plan International Vietnam
At the event, Nhi (19 years old) represented the youth group working with Plan International shared Plan's report "Smart, Successful, Strong: The case for investing in adolescent girls' education in aid and COVID-19 response and recovery".
Sharon Kane, Country Director of Plan International, said: "Plan International, in collaboration with partners and local authorities, has implemented many projects to eliminate gender inequalities in education, especially when a pandemic makes this problem worse. Plan International offices in Indonesia, Australia and Vietnam have worked together to develop this report, in the hope that the research proposals can be applied, thereby assisting organizations in designing effective programs, ensuring girls in the region can benefit from education.''
Through the process of participating in in-depth interviews with the research team and writing the foreword for the report, Nhi had vividly shared the impact of COVID-19 on herself and her friends as well as girls from some other countries who participated in the survey.
The highlight of the event was the talk show between guests from the Vietnam Women's Union, representatives of Plan International and youths. During the talk, the guests listened to the stories of teachers and students, thereby making suggestions to support their learning effectively.
With the aim of building a more equitable learning environment, the solutions mentioned by the guests include focusing on raising awareness for girls, their families and the community about the right to twelve years of basic education; removing financial barriers to accessing and completing the curriculum; paying more attention to education for children in remote areas, ethnic minority children and children with disabilities. In addition, the guests all agreed to end early marriage, as well as the teaching of sex education and reproductive health for children in remote areas should be paid attention to.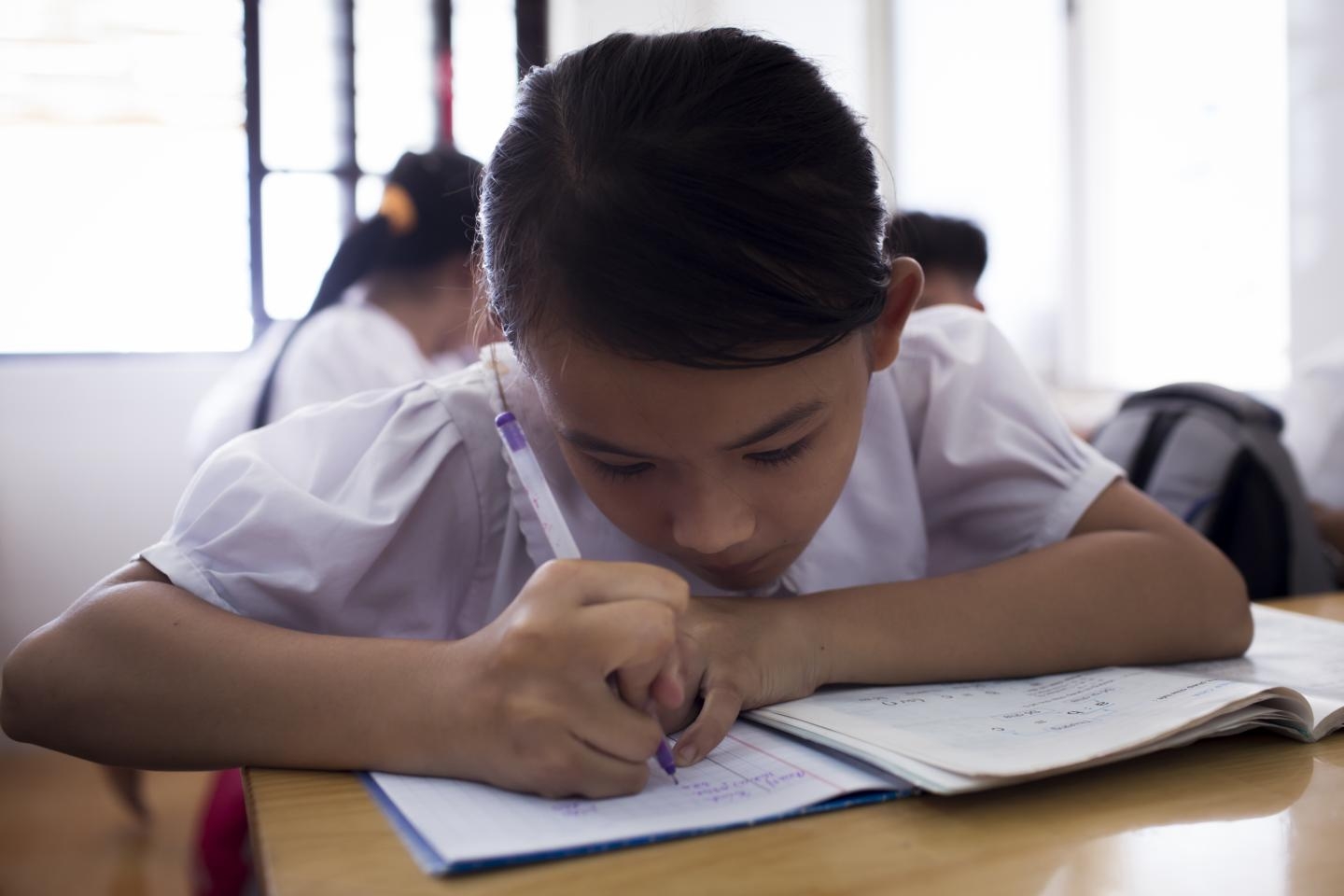 20 million girls could potentially be out of school even when this pandemic is over, and many more will have lost out on months of learning.
By March 2020, UNESCO reported nearly threee million students across the world had their education disrupted due to COVID-19 after just 13 countries saw school closures. By April 2020, 194 countries instituted countrywide school closures affecting 91 per cent of enrolled learners.
Disruptions to students' academic years can have extreme consequences. Just three months of missed schooling can result in 1.5 years of learning loss years later. This is the impact COVID-19 is having on school-aged boys and girls across the globe.
Unfortunately, for girls, the impact of education loss during and even after COVID-19 closures is even greater. In fact, Malala Fund research estimates that as a result of the pandemic, 20 million girls in developing countries may never return to the classroom.
A Save the Children survey indicates that 8 out of 10 children surveyed in 37 countries reported that they have learned very little or not at all since the onset of COVID-19. At least one-third of the world's school children cannot access remote learning. The digital divide, particularly when it comes to distance learning, could deepen with COVID-19. Increased poverty rates in various countries have already resulted in difficulties in accessing media and the internet, which might only be available in urban areas.
For girls in marginalized communities across the globe, these effects can be even greater. School-aged girls in vulnerable communities throughout the world don't have "access to quality education and distance learning opportunities," and as a result, could be disproportionately impacted by the effects of the pandemic now and in the future./.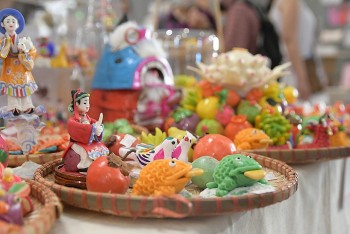 Handbook
This event will be an opportunity for cultural exchange between Hanoi locals and expats, and it will also be a real family event.