How the aviation industry in Asia-Pacific responding to the COVID-19 pandemic?
The COVID-19 pandemic has had a significant impact on the aviation industry due to the resulting travel restrictions as well as a slump in demand among travelers. Significant reductions in passenger numbers have resulted in planes flying empty, which in turn massively reduced revenues for airlines and forced many airlines to lay off employees or at the risk of bankruptcy.
The negative impact of Coronavirus on the aviation industry due to the pandemic. Photo: Getty Images
It is clearly seen that Asia-Pacific airport revenues are under tremendous pressure due to the impact of the COVID-19 outbreak. Notwithstanding significant efforts have been made by Asian countries to prevent the transmission of the virus, it has spread to other regions of the world to become a global crisis.
Since airport revenue generation is directly linked to traffic levels, the flight bans and cancellations are leading to fewer flights, which means that less aeronautical revenue coming in. That situation made many airplanes come up with responses in order to be able to be survived through the circumstance.
Qantas cuts 20% of workforce, to raise capital in Covid-19 fight
Qantas Airways Ltd is axing at least 20% of its workforce and intends to raise up to A$1.9 billion ($1.3 billion) of equity under a sweeping cost-saving plan prompted by the coronavirus pandemic, reported Reuters.
The Australian airline also said on Thursday (June 25) that it will ground 100 aircraft for up to 12 months and retire its remaining Boeing Co 747 fleet immediately, six months ahead of schedule, given travel restrictions imposed by the global health crisis.
Qantas cutting 20% of workforce and raising capital in coronavirus battle. Video: Yahoo News
The 6,000 job cuts will come from across the airline's 29,000-strong workforce. Around half will be non-operational and ground operations staff, with the remainder a mix of cabin crew, engineers and pilots.
A further 15,000 workers will remained furloughed until Qantas begins operating more flights. It has begun ramping up domestic flying as state borders reopen and expects to reach 40% of normal capacity in July, an average of around 70% next financial year and 100% in FY22.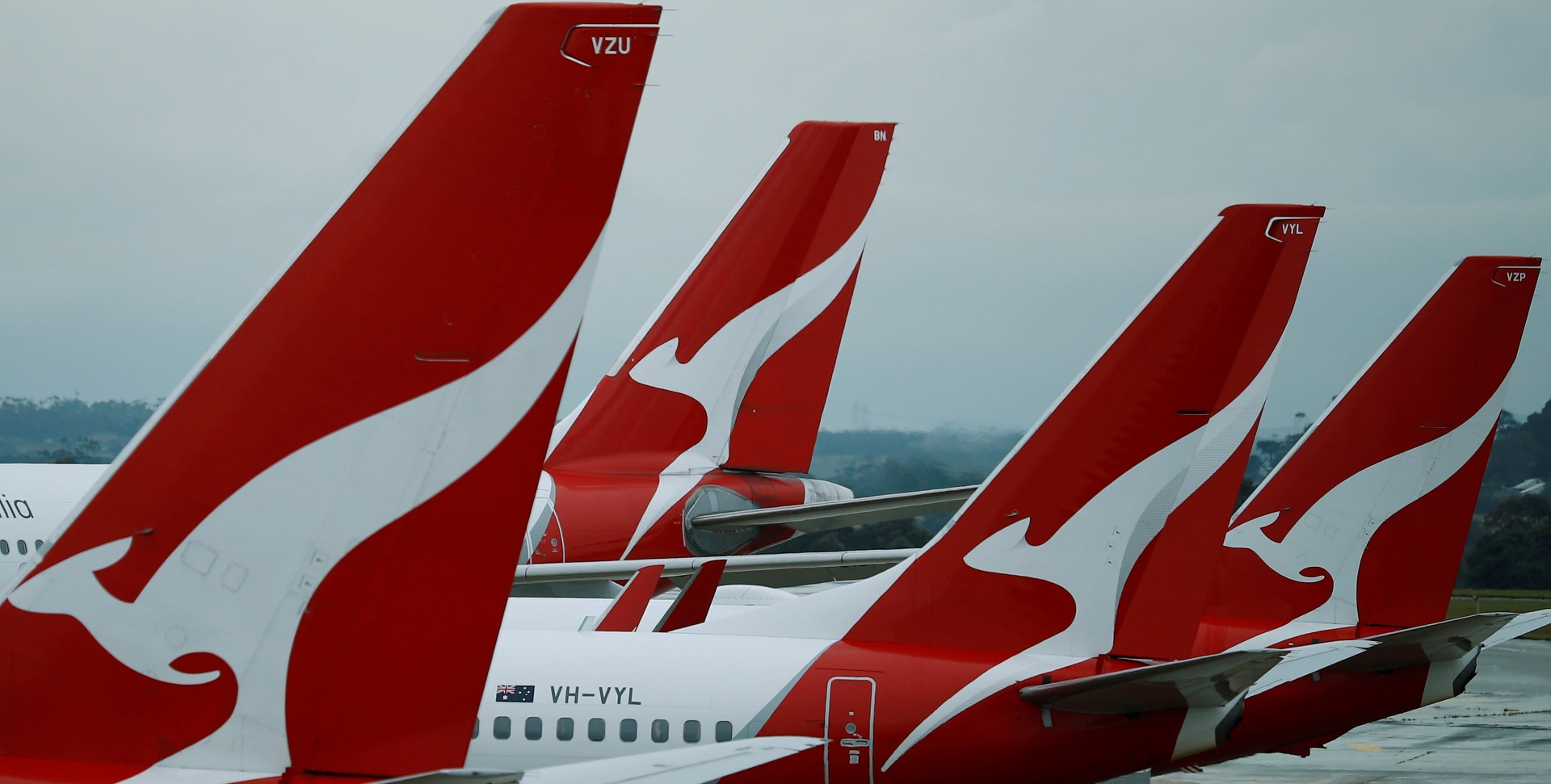 The Australian airline Qantas will ground 100 planes for up to 12 months to cut costs. Photo: Reuters
Jetstar Asia to cut quarter of mainly Singapore-based workforce
Budget carrier Jetstar Asia is cutting a quarter of its mainly Singapore-based workforce in July as part of "difficult but necessary decisions".
According to The Straits Times, the cuts of up to 180 people across all parts of its business affect 26 percent of Jetstar Asia's workforce, even as most of its remaining employees will stay furloughed until the end of the year.
The announcement comes on Thursday (June 25) saying that the three-year post-COVID-19 recovery plan will involve measures including reducing the group's pre-crisis workforce by at least 6,000 people across all job roles, from baggage handlers to corporate non-flying workers.
The early retirement of some planes and the possible return of leased aircraft also means some 220 pilots will have to be let go.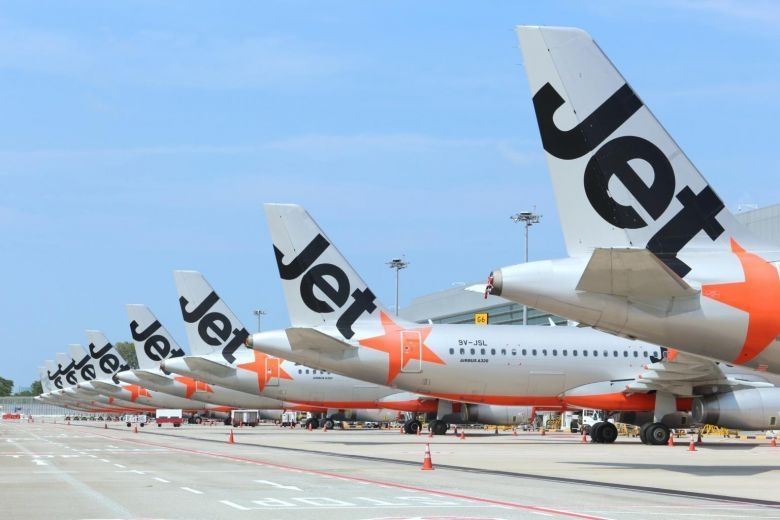 The cuts of up to 180 people across all parts of its business affect 26 percent of Jetstar Asia's workforce. Photo: Jetstar Asia
AirAsia experiencing strong rebound in demand
On the contrary, AirAsia is seeing a strong rebound in demand for air travel, reported The Star.
The low-cost carrier said it registered its highest post-hibernation sale day on Tuesday (June 25), with a record-breaking 41,000 seats sold in a day across the AirAsia group. AirAsia said its website had experienced traffic growth of 170%.
The group's load factor averaged around 50% with AirAsia Malaysia hitting 70%: its highest load factor post-hibernation on Tuesday.
AirAsia Group CEO Tan Sri Tony Fernandes said the group was currently offering 20% off all seats, for all flights in Malaysia.
"We are aiming to increase our flight frequencies to around 50% of our pre-Covid operations and we look forward to resuming all domestic routes in the coming weeks and months to cater to the increasing demand, " he said.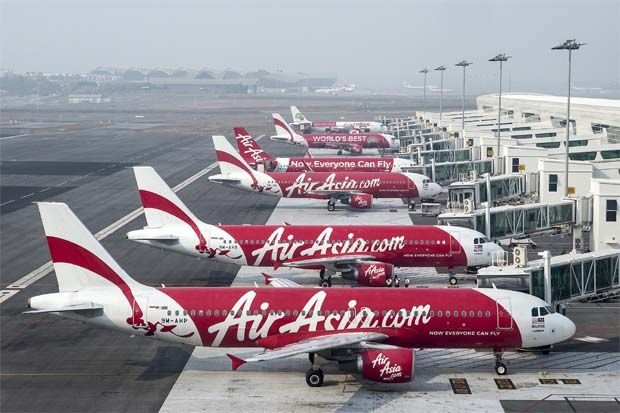 AirAsia said its website had experienced traffic growth of 170%. Photo: The Star
Jetstar Pacific to change name, step up cooperation with Vietnam Airlines
National flag carrier Viet Nam Airlines and the Qantas Group from Australia have recently agreed on changes to their joint venture, Jetstar Pacific, to improve the operations and profits of the budget airline, reported VietnamNews Agency.
Accordingly, Jetstar Pacific will change its name to Pacific Airlines and feature a new logo and livery inspired by Vietnam Airlines' colors and design. It will officially operate under the new name once approval is secured from authorities.
Qantas Group Executive and Jetstar Group CEO Gareth Evans said that with a highly competitive domestic market in Vietnam and the disruption caused by COVID-19, it is time to take advantage of the strength and scale of Vietnam Airlines in its home market.
He affirmed that streamlining the customer and booking functions will enable further cost savings and position the airline for a stronger future as international travel restrictions are eased.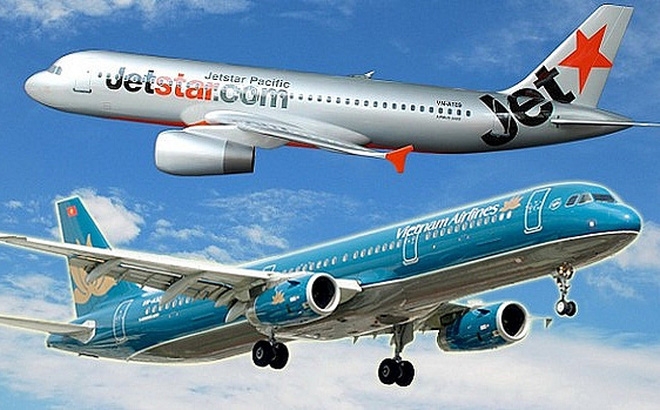 Jetstar Pacific, Vietnam's second-largest budget carrier, was hit hard by weak demand for domestic flights during the coronavirus lockdown. Now with the new name Pacific Airlines under Vietnam Airlines management. Photo: kenh14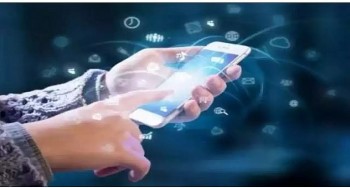 World
The Indian government has blocked as many as 232 apps operated by foreign entities, many of them Chinese, for being involved in betting, gambling and unauthorised loan services.