Proposing to resume select international flights in Vietnam
The Transport Ministry on May 26 assigned Vietnam Civil Aviation Authority (CAAV) to devise and submit plans to reopen international routes by June 10.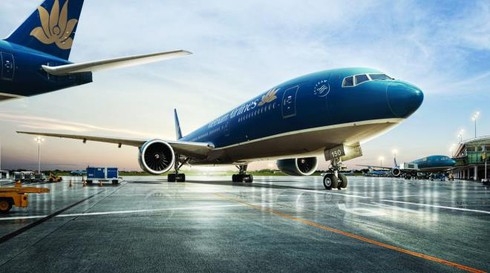 The resumption of commercial flights is widely seen as the optimal solution in a bid to stimulate tourism demand amid the current context (Photo: VTC)
The plans are set to be submitted to Prime Minister Nguyen Xuan Phuc for approval ahead of June 10.
CAAV is also asked to swiftly compile a report regarding the resumption of a number of international routes to restore investment, trade, and tourism activities, VOV reported.
All Vietnam's airlines are ready to resume international flights with flight frequency and services at their best like before the advent of COVID-19 pandemic, according to Mr. Dinh Viet Thang, director of CAAV. The authority has already mapped out plans to restart outbound flights. The National Steering Committee for COVID-19 Prevention will decide on the specific time frame for resuming the activities depending on the pandemic situation of each country.
The CAAV has also received requests to reopen flights to Vietnam from a number of Taiwanese and Korean airlines.
A Nikkei Asian Review report last week said Japan was gradually preparing to ease its entry restrictions on foreign visitors, with business travelers and researchers being the first to get the green light. Taiwan, Vietnam, and some European countries where the Covid-19 crisis has been controlled will be considered for tourism resumption by the Japanese government, according to VNE.
At the tourism stimulus talks post COVID-19, a number of aviation and tourism experts had proposed to resume international flights on a bilateral basis with countries having good anti-pandemic results such as Australia and New Zealand.
As of May 27, domestic routes in Vietnam have been re-operated, while international routes are still under suspension since April 1 over coronavirus fear. Only flights carrying oversea Vietnamese repatriating home country are granted permission.
Statistics from CAAV reveals the number of passengers traveling on international routes operated by local airlines has witnessed a sharp decrease of 97.6% to only 78,000 since the beginning of the year in comparison to the same period from last year.
The COVID-19 pandemic has effectively decimated the revenue of local airlines due to the huge loss of income from international markets between February and May, VOV reported. Economists say the resumption of commercial flights is widely seen as the optimal solution in a bid to stimulate tourism demand amid the current context.
One of the countries to have dealt with the Covid-19 pandemic most effectively, Vietnam eased its social distancing restrictions on April 23 and has allowed most "non-essential" services except karaoke parlors and discos to resume operations.
The nation with a population of 94 million people has gone 41 days without any coronavirus infections caused by community transmission. The national COVID-19 count is 327, of which 49 are active cases as 278 have recovered after treatment.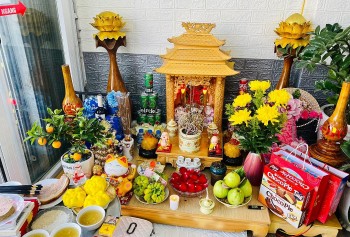 Handbook
Learn more about an ancient Vietnamese tradition that may bring you good fortune!