How to successfully transfer control to the next generation in a family business
In this piece, Phuong Tran shared her interesting thoughts on the right factors that allow a successful transfer of control to the next generation in a family business. 
Our family business, THP, employs over five thousand people across its four production facilities and dozens of branch offices. We make ongoing investments into researching new ways to better serve our consumers. Our factories are home to state-of-the-art technologies including ten aseptic lines, PET manufacturing systems, and both hot and cold filling lines for Tetra Pak, cans and glass bottles. We also produce our own packaging including PET and cartons. We are passionate about our products and continuously strive to create new and exciting consumer brands. We're the most successful we've ever been.
THP's success is due—in large part—to the hard work of my parents who built it from the ground up. But they won't always be at the helm. In fact, each day for the last several years has been a probation period for my siblings and me as we prepare for THP's leadership transfer to the next generation. For us, our company is an inseparable part of our family's DNA, and the second generation remains as committed to it today as the first generation was in the 1990s when my parents started building it up. They worked around the clock then. We all still do now.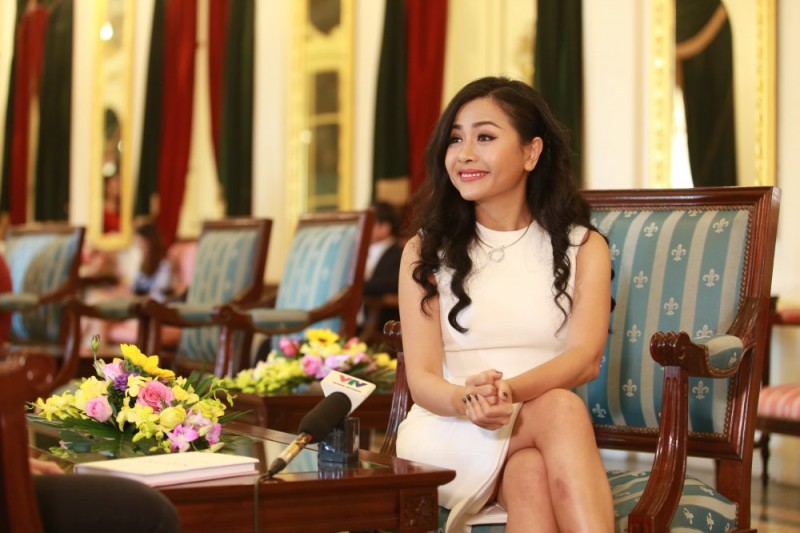 Tan Hiep Phat Group's Deputy CEO Phuong Uyen Tran
So, what indicates the right time to transfer control? It's a combination of factors:

- The current generation's ability and desire to continue control

- The desire of the upcoming generation to assume control

- The preparedness of each generation and the workforce for that transfer of control
In our situation, my sister and I have been preparing ourselves to be able to assume that control successfully. It's been a journey. One that has taken years of work, training, and assistance alongside thousands of THP workers—learning something of value from every interaction.
What has been your experience as a family business? Do you find yourself in uncharted territory, preparing for succession planning for the first time in your company's existence? I invite you to get your own copy of Competing with Giants. My book speaksto the specific aspects that made our family business the success it is today. I also address how we're moving forward with a vision that rests on the up and coming generation. You can purchase your copy by visiting my website.
About author Phuong Uyen Tran
Working as a powerful business woman, Forbes published author, Phuong Uyen Tran is a model of success in Vietnam. Phuong Uyen Tran is also a special contributor for Vietnam Times. Her writing, including "Competing with Giant" book, and her latest articles are to advise and inspire young people to start-up, overcome challenges and reach out to the world. It is the story of a little girl taking the great responsibilities for a corporation and devoting herself to society.
Read More: a prominent female millionaire and an emotional author
The ways to become a global citizen

"Recognizing the reality of globalization and learning to embrace its benefits are critical for achieving success in today's world." Phuong Tran outlines ways to become ...
forbes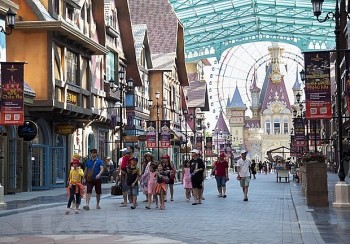 National
Vietnam News Today (October 29): Vietnam records 4,876 new local Covid cases; Vietnam ready to welcome sport teams to SEA Games 31 in mid-May 2022; HCMC vaccinates 40,000 children against Covid; No seven-day quarantine planned for foreign tourists with negative Covid tests.