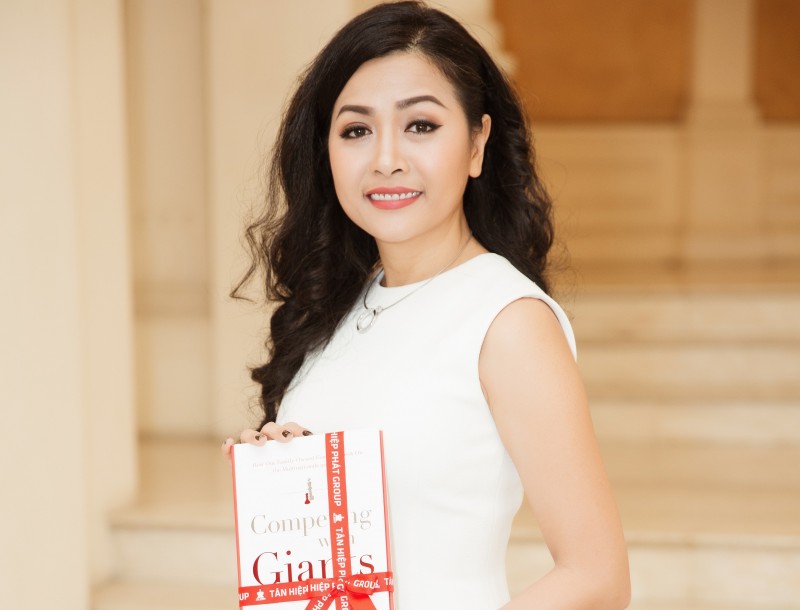 Phuong Uyen Tran and her book Competing with Giants
I have witnessed firsthand the power of hard work and perseverance. THP Beverage Group would not be what it is today without the vision and passion of its founder, my father, Trần Quí Thanh. Watching him build this company from its humble beginnings is a testament to one's ability to create their own destiny and fight for what they want to achieve in life.
A large part of what has helped my father build this company is his steadfast commitment to his values that are an intrinsic part of THP and how it operates. There is not a better example of this than the experience with Coca-Cola who offered him a $2.5 billion buyout.
Squaring off against a much bigger competitor required nerves of steel, particularly one that hails from the richest and most powerful country on the planet.
But my father taught me a valuable lesson that day: understand your values and what you - and your company - stands for, what direction you are headed in, and above all else, do not be dazzled by the power. I learned from the best and I strive to share this same wisdom with aspiring businessmen and women.
As you seek to create and live your own destiny consider these important thoughts:
There will always be a challenge.
Regardless of who you are, what your background is, and what your desires are, there will be challenges—some extreme—that are placed in your path. These challenges, while difficult, create unique opportunities. These feed each other and are what drove both my parents to strive ever harder to create a successful business for themselves and their family. Challenge requires grit. Grit yields character and success. Embrace it.
Remember who you are and what you stand for
Just as my father taught me as we walked away from billions of dollars—your values and what you stand for truly matter the most. THP has been an inseparable part of our family's DNA, and the second generation remains as committed to it today as the first generation was in the 1990s when my parents started building it up. We are led by core values that are based on the values we hold dear as a family. When you are committed to those values, people will value them as well.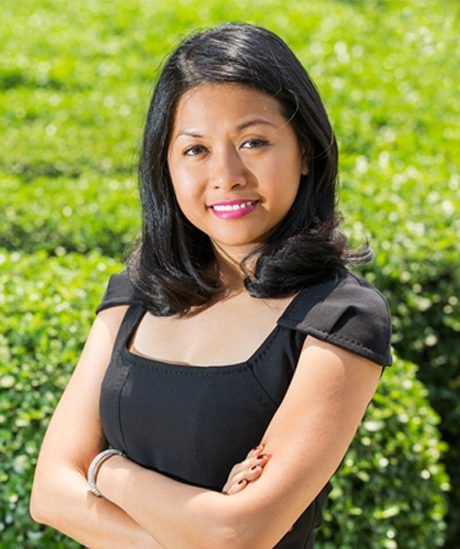 Tan Hiep Phat Group's Deputy CEO Phuong Uyen Tran
Do not fear change or failure.
Like all great entrepreneurs, my father is not afraid of failure. In fact, I would say he actively embraces it because he knows it will teach him valuable lessons, which will enable him to reach even greater heights in the future. Likewise, my parents taught that while change can be terrifying, there is nothing to fear. This is incorporated into one of THP's core values: "Today is better than yesterday, but not as good as tomorrow. Progress is never-ending; each day being a little better than the one before."
Be resilient and teachable.
So much of success is built from persistence and resilience. When you understand the value in overcoming obstacles and making the best of any situation before you, that resilience unveils opportunities you never dreamed of. Likewise, each inpidual you encounter has something valuable for you to learn. Those who place importance on continuous learning will benefit greatly from expanded understanding.
When you have a positive, can-do attitude, nothing is impossible. No matter what happens, when you focus on the results you want to achieve, never give up until you have reached them.
About author Phuong Uyen Tran
Working as a powerful business woman, Forbes published author, Phuong Uyen Tran is a model of success in Vietnam. Phuong Uyen Tran is also a special contributor for Vietnam Times. Her writing, including "Competing with Giant" book, and her latest articles are to advise and inspire young people to start-up, overcome challenges and reach out to the world. It is the story of a little girl taking the great responsibilities for a corporation and devoting herself to society.
Presently, Phuong is in charge of THP's marketing, public relations, and CSR programs across the 63 provinces of Vietnam and 17 countries where they export THP's beverages. She is also a member of the Young Presidents Organization and an Executive of the Beverage Association of Vietnam.
Read More: a prominent female millionaire and an emotional author
Phuong Uyen Tran
www.forbes.com