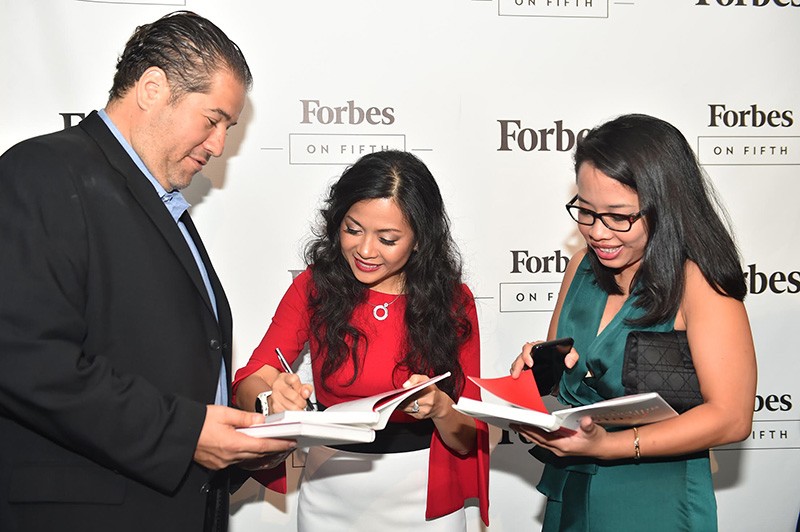 Uyên Phương Trần in the book launch in New York
Globalization is a reality for everyone in every corner of the earth. The emergence of information technology, travel and trade have made it nearly impossible to avoid what is happening outside the borders of your own town, country and continent. Whether or not you embrace it, globalization is the new reality.
From a business perspective, globalization provides a pathway to prosperity and, in theory, a more cooperative, peaceful world. Few doubt that globalization has created the foundations for success and helped expand global trade. It helped forge the multinationals as we know them.
And yet, there seems to be a pining for things as they used to be. A call to support the "local" business vs. the global corporation is prevalent all around the world. The truth is, localism and globalization can co-exist and feed off each other in positive ways
Despite the business tug-of-war with globalization that every consumer feels, it doesn't discount the value of being an informed, global citizen on a personal level. Just as opening trade borders provides greater variety, on a human level, it opens minds as well—and that is a good thing.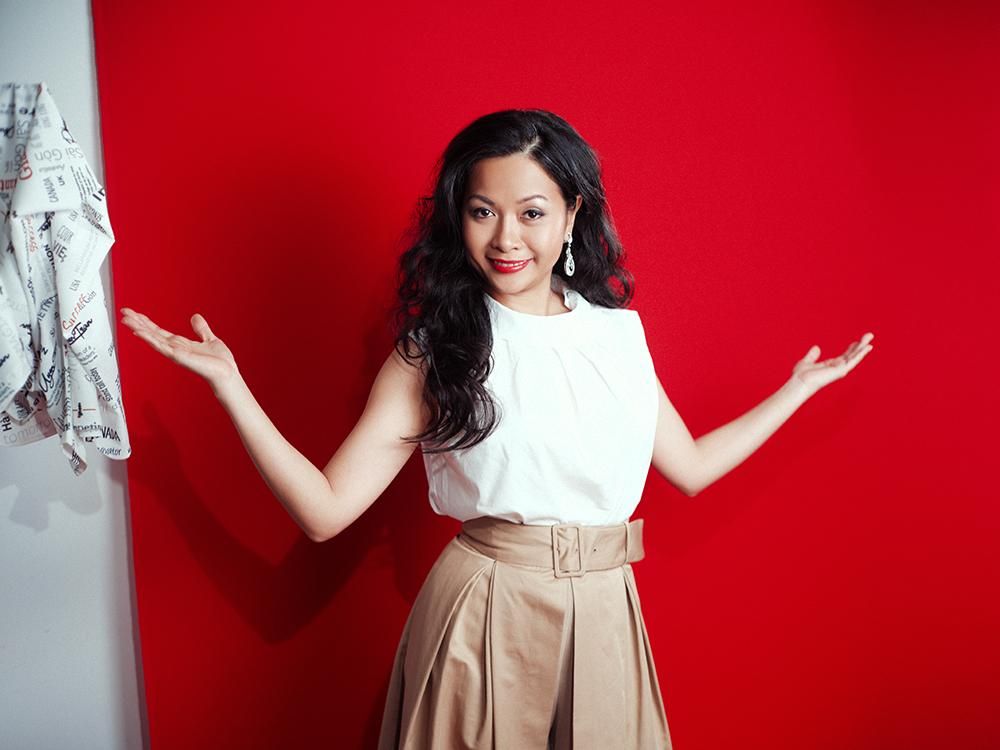 Phương Uyên Trần: Travel for business and pleasure!
Consider the following ways of becoming a more globalized citizen:
Consider education opportunities outside of your hometown and country
I was very keen to go abroad. I really wanted to be exposed to new ideas and different points of view. I began studying English and wanted to put those language skills to use. So, I had my eye on several universities in the US, Australia, and the United Kingdom. I convinced my father to let me go by first attending college in Singapore for two years. My time in Singapore was eye-opening. Going there was daunting, as I had never spent a night outside the extended family home.
At the same time, I was excited about the next stage of my life and the challenges it would bring. It was an opportunity to take what I had learned from my family values while learning and observing other cultures. I was seeing globalization first-hand and for the first time. Singapore is a true entrepôt of people and international trade. I saw the opportunities it offered and realized there was so much to learn.
"From a business perspective, globalization provides a pathway to prosperity and, in theory, a more cooperative, peaceful world"
Travel for business and pleasure
Take any opportunity you can to travel, whether for pleasure or work. Every encounter with other people and places will enhance the personal tapestry you weave through experience. Whether it is a new food, architecture, form of entertainment, language, or transportation, each new experience offers a chance for growth.
Traveling affords glimpses into the lives of those who live differently than you. Those are the moments that will help you become more informed, compassionate, and invested—all of which add value, personally and professionally.
Get involved with global organizations
Many of the management techniques I have learned have resulted from my decision to join the Young Presidents Organization (YPO), a global platform for chief executives to engage, learn, and share. Joining organizations like this provide a valuable networking experience that allows people across the globe to share unique insight and perspective. Thanks to YPO, I can have confidential peer-to-peer conversations with inpiduals from different places and with different perspectives.
Recognizing the reality of globalization and learning to embrace its benefits are critical for achieving success in today's world. The more you reach beyond your immediate geographic borders, the greater your life, and career, will be.
About author Phuong Uyen Tran
Working as a powerful business woman, Forbes published author, Phuong Uyen Tran is a model of success in Vietnam. Phuong Uyen Tran is also a special contributor for Vietnam Times. Her writing, including "Competing with Giant" book, and her latest articles are to advise and inspire young people to start-up, overcome challenges and reach out to the world. It is the story of a little girl taking the great responsibilities for a corporation and devoting herself to society.
Read More: a prominent female millionaire and an emotional author
Phuong Uyen Tran