How Vietnam implements 'Covid-19 vaccine passport'?
Under the plan, after receiving the Covid-19 vaccine, recipients will be granted the vaccination certificates and QR-Codes.
At a meeting of the National Steering Committee for Covid-19 Prevention and Control on March 19 morning, Deputy Director of Medical Solution Center at the Viettel Business Solutions Corporation Luu The Anh said that it is working closely with the Ministry of Health and other relevant ministries to review and deploy the "Covid-19 vaccine passport", VOV reported.
The vaccine passport allows people to track the vaccination history of themselves or their family members. After receiving the Covid-19 vaccine, the recipients will be granted the vaccination certificates and QR-Codes. The regulators will grasp information and data to serve the implementation of the COVID-19 vaccination campaign and provides tools to monitor the information of vaccine recipients.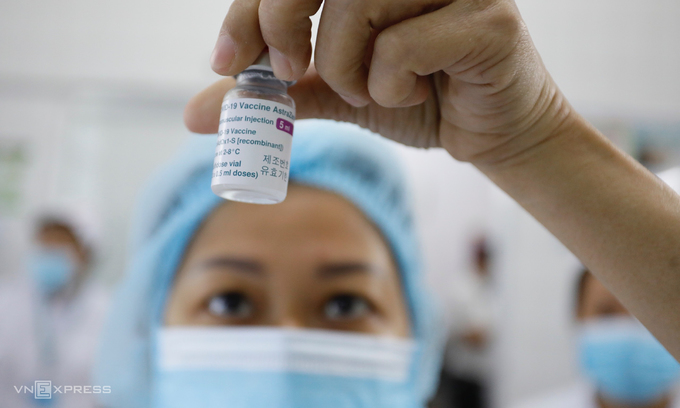 A medical staff at HCMC Hospital for Tropical Diseases checks a vital of the AstraZeneca vaccine on March 8, 2021, when Vietnam starts its mass vaccination campaign. Photo: VnExpress.
As for the general requirement when deploying the "vaccine passport", Mr. Luu The Anh said that vaccine recipients need to bring with them their identity card/citizenship identification or health insurance card for information verification.
"Information of vaccine recipients will be collected from two sources: List under the Government's Resolution 21 made by health facilities and people directly come to medical facilities to provide information. Before the administration, residents will be taken photos to save on the system (if necessary); their information will be verified by the health facilities and stored in Blockchain technology after the first shot. The solutions are carried out on the website to serve the vaccination and information search; the mobile application for citizens and doctors", Mr. Luu The Anh explained.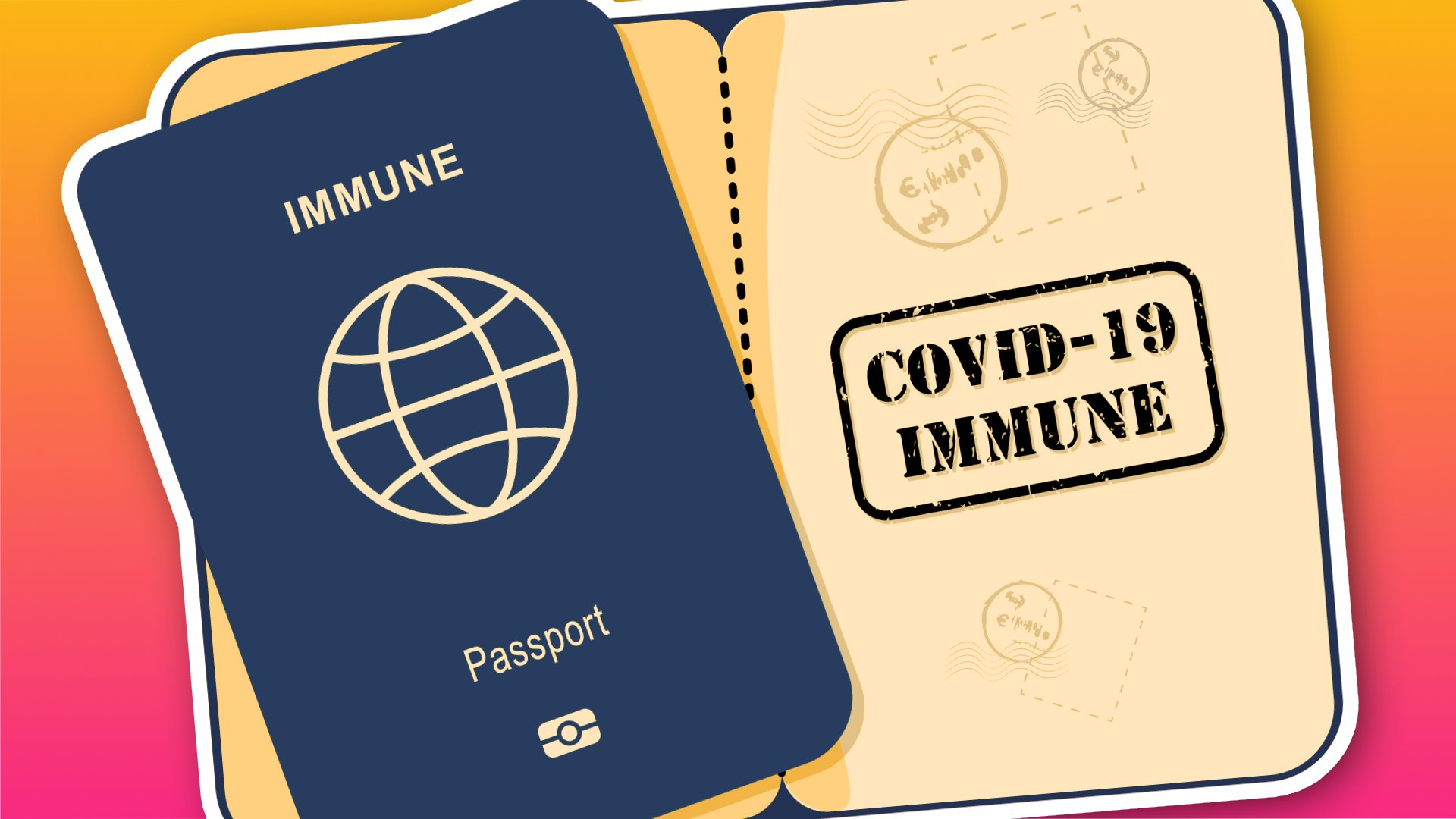 Covid-19 vaccine passport. Photo: BBC
From the perspective of the health sector, Minister of Health Nguyen Thanh Long said that the "passport of vaccine" is essentially a certificate of getting vaccinated two shots of Covid-19 vaccine, which are regulated by the Law on Infectious disease prevention and control and the International Health Regulation on Quarantine, allowing "vaccine passport holders" not to be quarantined and tested for the virus (some countries still require the tests). Vietnam is currently working with countries in the world on the approval of "vaccine passport" through QR-code.
This method is based on 2 basic data: The number of the health insurance card or ID card/ citizenship card. When arriving at the injection sites, residents need to provide personal information to be checked on the confirmation system. After receiving two vaccine shots, the information will be updated to QR-code. When going abroad, people can scan the QR-code, access the right data source, and verify information about their injections.
"People have to download the electronic profile application on Apple Store or Google Play, to report necessary information. Medical facilities scan QR-codes instead of performing procedures on the paper; provide information for people about vaccines, vaccination terms, etc. After that, people are screened, vaccinated, monitored after vaccination and completed the injection process ", Long said.
He also proposed to integrate information of the health records and health insurance cards into citizen identification cards (managed by the police) to ensure higher authenticity.
Currently, the Ministry of Health and Military-run Telecommunications Company Viettel Group are piloting at some Covid-19 vaccination sites to evaluate the capacity and compatibility of facilities to deploy "passport vaccine".
As of March 21, more than 32,000 Vietnamese citizens, mostly medical staff and frontline workers had been vaccinated with the AstraZeneca vaccine. All of them are in stable condition, according to Vnexpress.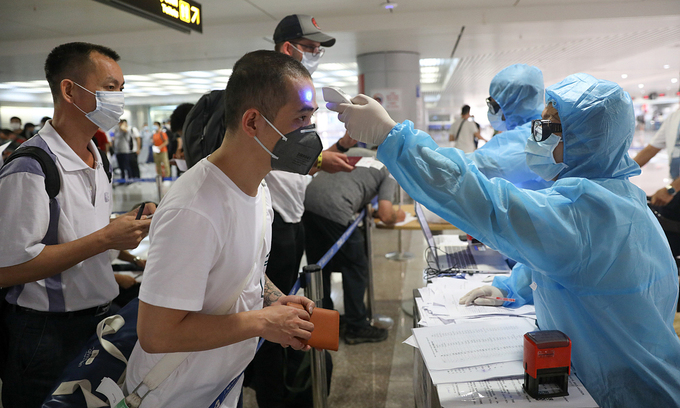 Medical workers check the temperatures of people arriving from overseas at Tan Son Nhat Airport before Vietnam closed borders, March 17, 2020. Photo: VnExpress.
Prime Minister Nguyen Xuan Phuc had earlier this week ordered relevant agencies to map out plans to implement a Covid-19 vaccine passport scheme and reopen international flights to help tourism and aviation sectors recover.
Local experts have said that Vietnam should designate certain destinations to welcome vaccinated foreigners back, while residents in these localities are inoculated against Covid-19 to boost "herd immunity."
The government closed national borders and canceled all international flights in March last year. Since then, only Vietnamese repatriates, foreign experts, and highly-skilled workers have been allowed in with stringent conditions.
China has already rolled out its vaccine passport while Thailand and the U.K. are considering similar initiatives.
The World Health Organization, however, has urged caution, advising against having proof of vaccination as a condition for international travel.
"This is because the efficacy of vaccines in preventing transmission is not yet clear, and global vaccine supply is limited. Recommendations will evolve as evidence about existing and new Covid-19 vaccines is compiled," it said earlier this month.