Vietnam COVID-19 Updates (March 20): One imported, no community case in last 24 hours
HCMC authorities have allowed 500 karaoke parlors and 180 bars and dance clubs to resume operations Friday night after over a month of closure.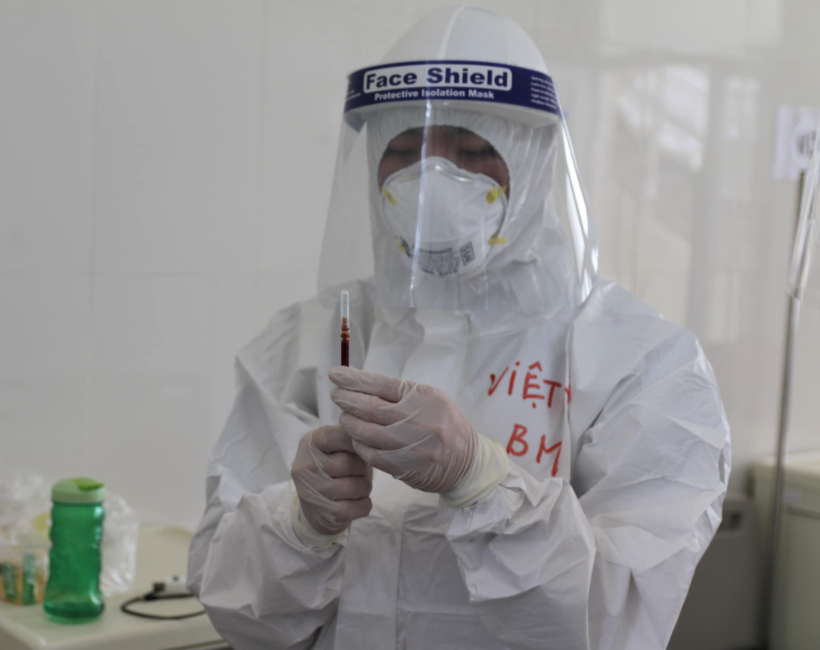 Photo: Nhan Dan
One imported case, no community case in the last 24 hours
Vietnam detected an imported case of COVID-19 over the past 12 hours to 6 pm on March 19, according to the Ministry of Health. The patient is a 49-year-old Vietnamese who returned home from the US and transited to the Republic of Korea (RoK). He was sent to quarantine right upon his arrival at the Tan Son Nhat International Airport in Ho Chi Minh City on March 10. His COVID-19 test result turned out positive on March 17. The patient is now under treatment at a hospital in Cu Chi district, HCM City.
Meanwhile, no cases found on the morning of March 20. As of 4 pm on March 19, a total of 30,971 people were vaccinated, including medical staff and workers.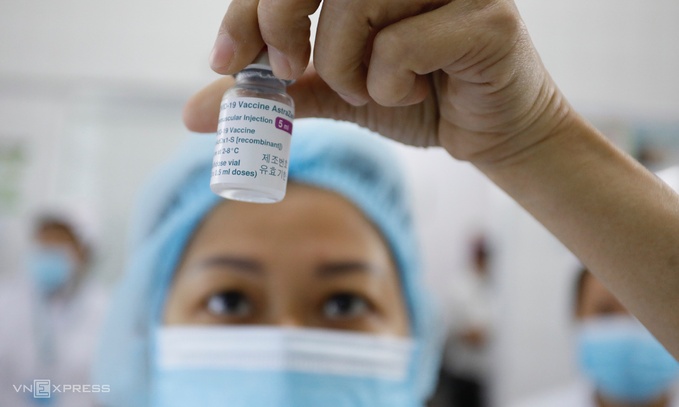 Photo: VN Express
Vietnam to ensure "safety first" with "COVID-19 vaccine passport" scheme
Standing members of the National Steering Committee for COVID-19 Prevention and Control have discussed the preparation of technical and policy solutions to implement the "COVID-19 vaccine passport" scheme while ensuring the principle of "safety first".
Minister of Health Nguyen Thanh Long said that from the perspective of the health sector, the "COVID-19 vaccine passport" is essentially a certificate confirming the holder has had two shots of COVID-19 vaccine, regulated in line with the Law on the Prevention and Control of Infectious Diseases and international health quarantine regulations. Passport holders will not be quarantined and tested for COVID-19, but some other countries still require testing.
Vietnam is working with countries around the world on the acceptance of the passport through QR codes. To get the "COVID-19 vaccine passport", people will provide their personal information when receiving a vaccination, which is checked on a validation system. After two injections, the relevant information is confirmed by a QR code. When going abroad, people's information will be verified when scanning the QR code. Meanwhile, relevant technical infrastructure to receive foreign visitors with COVID-19 vaccine passports is expected to be completed and ready for use from April. The Ministry of Health continues to work with foreign health agencies to shortly participate in a joint effort of the international community to facilitate trade activities and travel for those who have been vaccinated.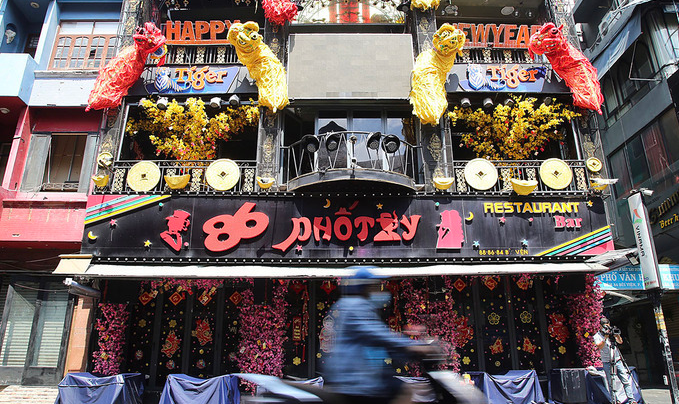 Photo: VN Express
Saigon reopens bars, dance clubs after over a month
HCMC authorities have allowed 500 karaoke parlors and 180 bars and dance clubs to resume operations Friday night after over a month of closure. The closure had been ordered amid the nation's third Covid-19 outbreak and the reopening follows the city going 36 clean days without any community transmission.
However, business establishments have to ensure the adoption of pandemic prevention measures regulated by the Health Ministry.
Vietnam's largest city had shut down all non-essential services on February 9 after registering a series of community transmissions linked to a cluster at the Tan Son Nhat International Airport. Of the 36 community transmissions HCMC has recorded in the nation's latest outbreak that began on Jan. 28, one is linked to Hai Duong Province, Vietnam's current Covid-19 epicenter, and 35 with the airport.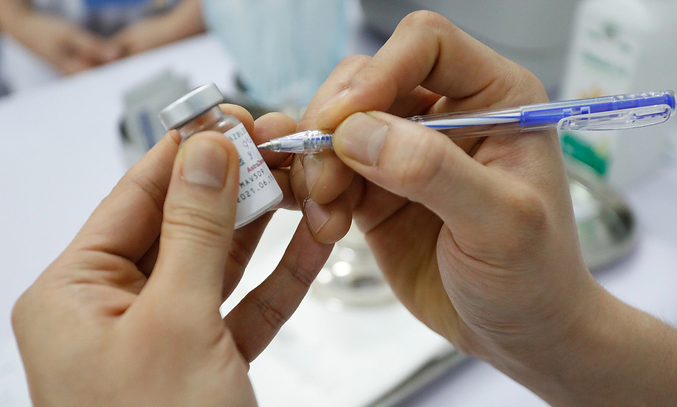 Photo: Vietnam Plus
Bac Ninh to spend $8 mln to vaccinate 300,000 against Covid-19
Northern Bac Ninh Province would spend VND185 billion ($8 million) to vaccinate around 300,000 prioritized citizens against Covid-19 for free, the provincial People's Committee said Thursday. Prioritized citizens include frontline workers in the Covid-19 fight, police and military forces, teachers, diplomats, customs officers, those with chronic conditions, and those aged 65 and above, said To Thi Mai Hoa, director of the Bac Ninh Department of Health, local media reported. Vaccination for the rest of the province's population, around 1.1 million people, would be considered later, she added.
The VND185 billion, derived from both local and national budgets, would be spent on buying Covid-19 vaccines and covering storage, transportation, and equipment costs. As Vietnam began its mass Covid-19 vaccination campaign earlier this month, Bac Ninh was provided 2,900 Covid-19 vaccine doses by British-Swedish firm AstraZeneca, prioritized for its frontline workers.
The province, home to 15 industrial parks and several plants of tech giant Samsung and LG recorded five local cases during the latest coronavirus wave that swept through 13 cities and provinces from late January. It has given over 1,300 medical workers their first Covid-19 vaccine jabs as of Wednesday. Bac Ninh is not the only province deciding to buy its own Covid-19 vaccines. Others like Khanh Hoa, Hanoi, Ho Chi Minh City, Quang Ninh, and Dong Nai have also followed suit.
Vietnam counted 2,571 COVID-19 cases, including 1,601 domestically-transmitted infections and 908 recorded since the latest pandemic outbreak on January 27. The number of recoveries now stands at 2,198, whilst the deaths remain at 35. Among the active patients, 37 have tested negative for the coronavirus SARS-CoV-2, 18 twice, and 63 thrice.
As many as 37,878 people who came into close contact with COVID-19 patients or entered Vietnam from pandemic-hit areas are under medical monitoring nationwide.