Huawei faces mortal threat, China stands firmly against US suppression
The US has cut off Huawei's access to vital, advanced computer chips, which some said could mean "death" for the Chinese tech champion.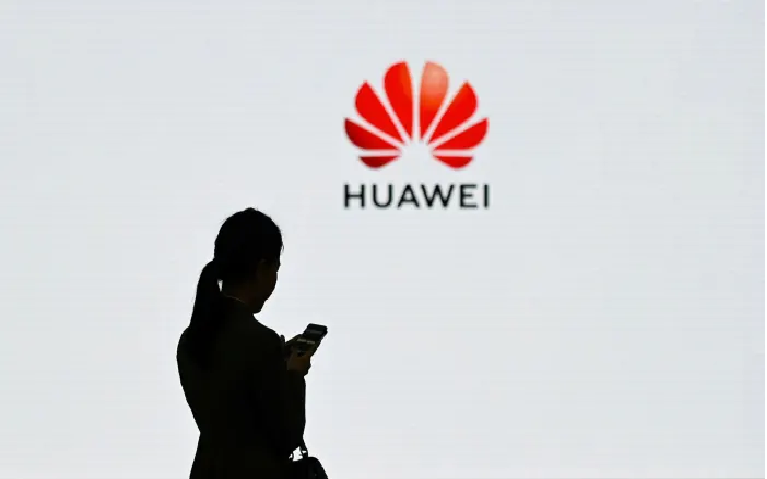 The US is seeking to curb the rollout of Huawei's 5G equipment around the world. Photo: AFP via Getty Images
The US has cut off Huawei's access to vital, advanced computer chips, which some said could mean "death" for the Chinese tech champion.
Washington said on August 17 that no company worldwide would be allowed to sell semiconductors made using US software or equipment without a licence if Huawei was involved at any stage of the transaction.
The administration also added 38 Huawei affiliates in 21 countries to the US government's economic blacklist, raising the total to 152 affiliates since Huawei was first added in May 2019.
It is just the latest sign that President Donald Trump is ramping up pressure on Beijing, as the US and China battle over who controls the technologies of the future. In the last three weeks, the Trump administration has threatened bans on popular Chinese-owned apps TikTok and WeChat, and signaled that it could soon restrict Alibaba's operations in the US, CNN said.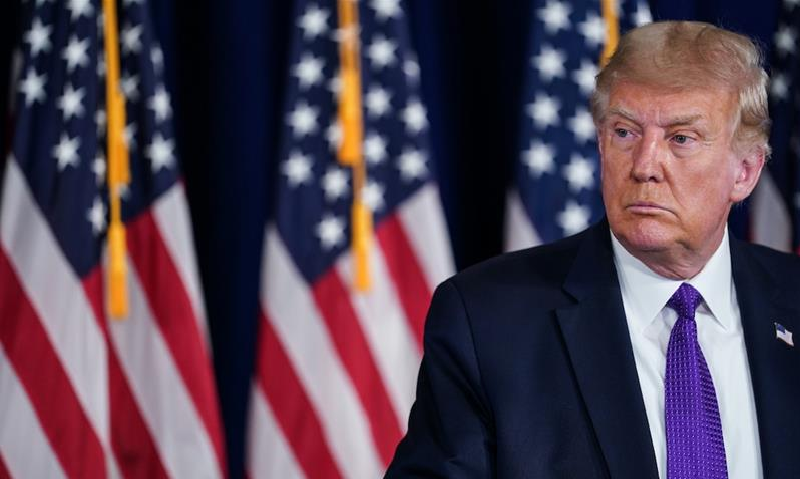 With US-China relations at their worst in decades, the Trump administration is pushing governments around to world to squeeze Huawei out. Photo: Reuters
Washington has long alleged, without providing proof, that Huawei products threaten national security because they could be used to spy on Americans. Huawei has repeatedly denied that its gear and products pose a national security risk.
The company did not respond to a request for comment but a senior US executive said Huawei would survive.
"We took a hit of about USD 12 billion in 2019 in our revenue, and we may take a hit again, but we are committed to the long term, and we have the capabilities and resources to adjust over time," Andy Purdy, chief security officer for Huawei USA, was cited by CNN as saying. "We are privately owned, we have time, and if we take a hit in revenue that's fine. We can bounce back as we continue to do."
A lethal blow to Huawei
The move closed a loophole in a May version of the rule that allowed Huawei to buy off-the-shelf chips if they were not custom-made to its designs, Financial Times reported.
The toughened US measures come as Huawei is vying for the title of the biggest handset maker on the planet and is trying to roll out its 5G networks around the world against opposition from Washington.
"Huawei is probably finished as a maker of 5G network equipment and smartphones once its inventories run out early next year," said Dan Wang, of Gavekal Research in a report on the sanctions titled: "A Death Sentence For Huawei".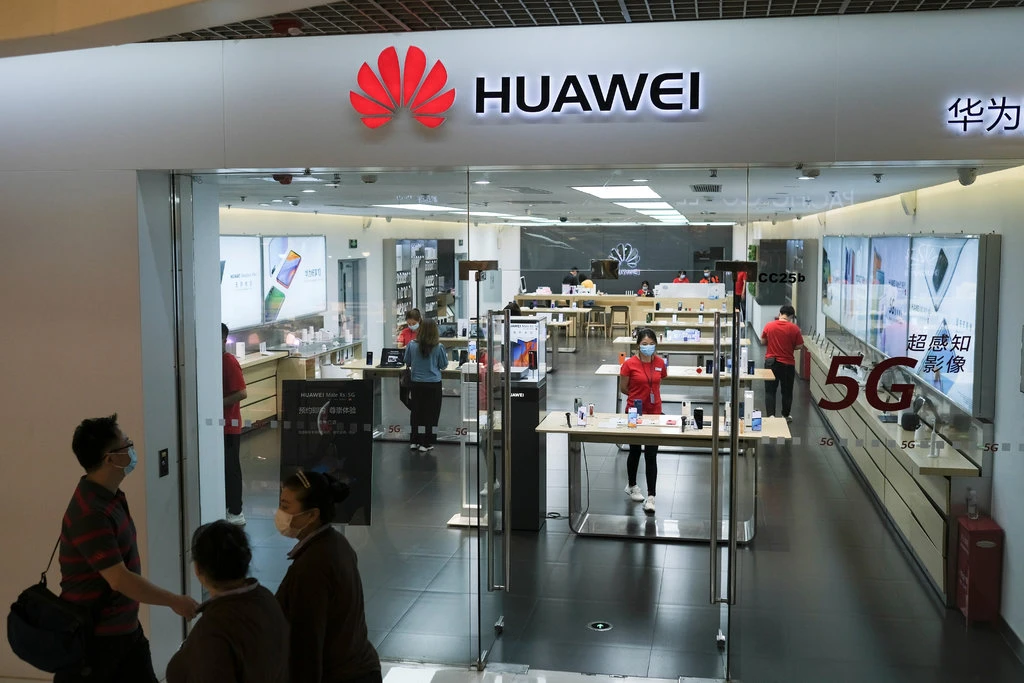 A Huawei store in Beijing. Photo: Reuters
According to CNN, Paul Triolo, head of geotechnology at Eurasia Group called the latest US restriction "a lethal blow to China's most important technology company."
It is "potentially [the] most serious effort by the US government to choke off the company's ability to obtain advanced semiconductors for all of its business lines," Triolo wrote in a note on August 17.
Huawei relies on foreign-made semiconductors to power its 5G telecommunications gear. British officials cited the uncertainty to the company's supply chain as a key reason for banning Huawei from the United Kingdom's 5G network last month.
The new US sanctions could also be the final nail in the coffin for Huawei's mobile phone business.
Huawei's hope that it could rely on third-party chip designers to continue making smartphones "has been dashed," Edison Lee, an analyst with brokerage firm Jefferies, wrote in a note on August 17.
Chip and phone supply chain shaken
Reuters said existing US restrictions have had a heavy impact on not only Huawei but also its suppliers. The restrictions announced in May do not fully take effect until September 14.
On August 8, financial magazine Caixin reported Huawei will stop making its flagship Kirin chipsets next month due to US pressure on suppliers.
Huawei's HiSilicon division has relied on software from US companies such as Cadence Design Systems Inc (CDNS.O) and Synopsys Inc (SNPS.O) to design its chips. It outsourced the production to Taiwan Semiconductor Manufacturing Co (TSMC) (2330.TW), which uses equipment from U.S. companies.
TSMC has said it will not ship wafers to Huawei after September 15.
Analysts said MediaTek would probably be the first victim. The Taiwanese chip design house helped spawn generations of Chinese handset makers by offering off-the-shelf chip solutions. MediaTek's shares dropped by almost 10 per cent in early trading on August 18, leading an Asia-wide plunge in semiconductor stocks.
After the initial Huawei chip restrictions in May, Huawei had been planning to switch its smartphones from chips designed in-house to those from MediaTek to get around the ban, Financial Times said.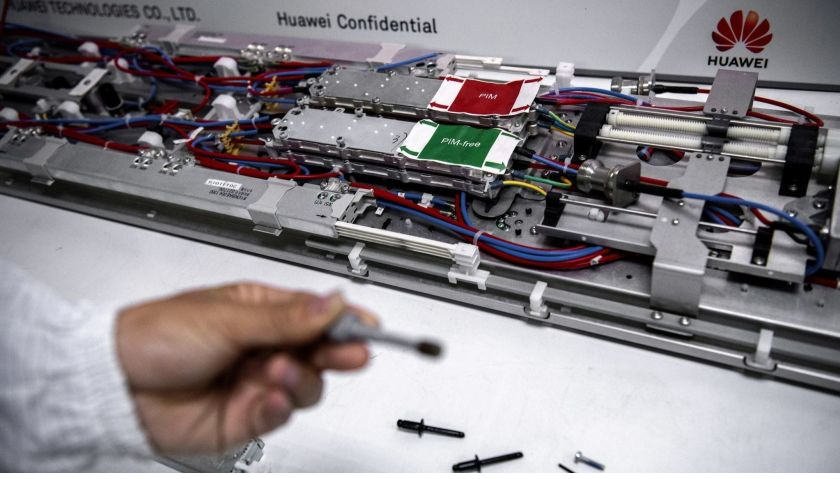 A Huawei engineer displays parts in the research and development area of the Bantian campus in Shenzhen, China. (Kevin Frayer / Getty Images)
The Republic of Korea (RoK)'s computer chip manufacturers Samsung Electronics and SK Hynix, which supply memory chips to Huawei, were on August 18 assessing the potential impact.
"Our understanding is that all chip supply, including memory chips, to Huawei will be subjected to the new US regulations," said Sanjeev Rana, a Seoul-based tech sector analyst with CLSA. Samsung and SK Hynix declined to comment.
Analysts saw some possible upside from Huawei's woes for Samsung's mobile phone and 5G networks businesses. "We can expect the smartphone market to rebalance with Huawei's market share taken up by other smartphone [companies] and hence it would be neutral to the memory chip demand," Rana added.
Shares in Samsung edged higher in Seoul on August 18 while SK Hynix dipped slightly.
Among Japanese companies, shares in Sony fell more than 1 percent. Jefferies analyst Atul Goyal estimated that Huawei was Sony's biggest customer in image sensors after Apple, accounting for about 20 percent of its image sensor operating profits and revenue.
Beijing pushes back against Washington's restrictions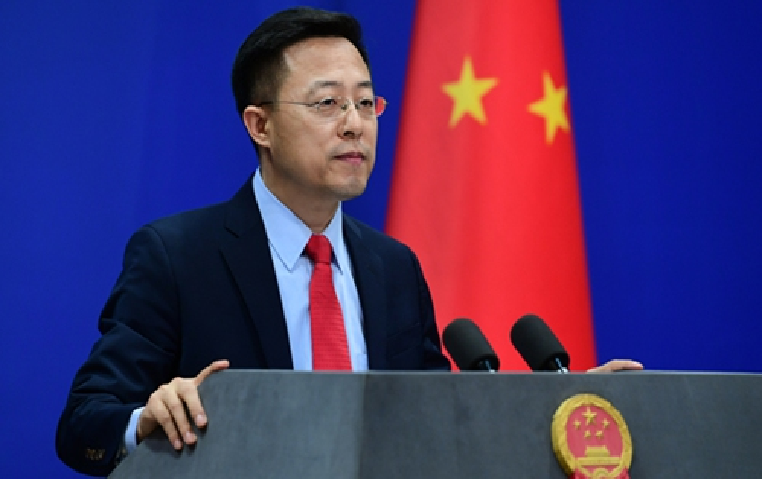 Chinese foreign ministry spokesperson Zhao Lijian. Photo courtesy of China's Foreign Affairs Ministry
China firmly opposes the deliberate smear and suppression of Huawei and other Chinese companies by the US, Chinese foreign ministry spokesperson Zhao Lijian told a press briefing on August 18.
The US has been abusing national security concept and state power to impose various restrictions on Chinese companies, which is "a blatant hegemonic act," the spokesperson was quoted by Xinhua as saying.
Zhao said the US has violated international trade rules, and severely damaged global industrial chain and supply chain, stressing that this will inevitably undermine the national interests and image of the US.
Over the past 30 years, Huawei has built more than 1,500 networks in more than 170 countries and regions, provided services to 228 Fortune 500 companies, and served more than 3 billion people worldwide. There has not been a single cyber security incident or network monitoring and surveillance activity similar to the Snowden and WikiLeaks incidents, or the "Prism gate" incident. No country has any evidence that Huawei inserts "backdoors," Zhao said.
Zhao urged the US to immediately correct its mistakes, stop slandering China, and stop suppressing Chinese companies, adding that the Chinese government will continue to take necessary measures to safeguard Chinese companies' legitimate rights and interests./.