Hue: A Beautiful Overlap of Majestic Nature and Regal History
As a top Vietnamese destination, Hue stands out for its slow pace of life, vibrant nature, and solemn citadel.
Hue, a city in Thua Thien - Hue's province, Vietnam is located on the banks of the Perfume River. The city lies 668 km from Hanoi, 1,039 km from Ho Chi Minh, and 105 km from Da Nang. The city has diverse landscapes, from relatively flat plains to hills and mountains, which has promoted Hue tourism development.
When visiting Hue, tourists seem to be immersed in an idle vibe. In recent years, though the city has been continuously developed, Hue still preserves its traditional characteristics. The city has become a romantic and poetic place that both domestic and international tourists are interested in.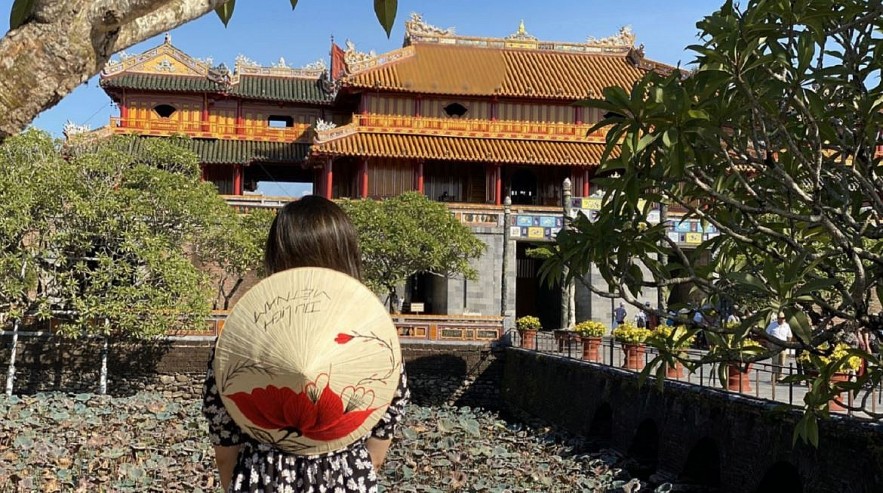 (Photo: Enterprise)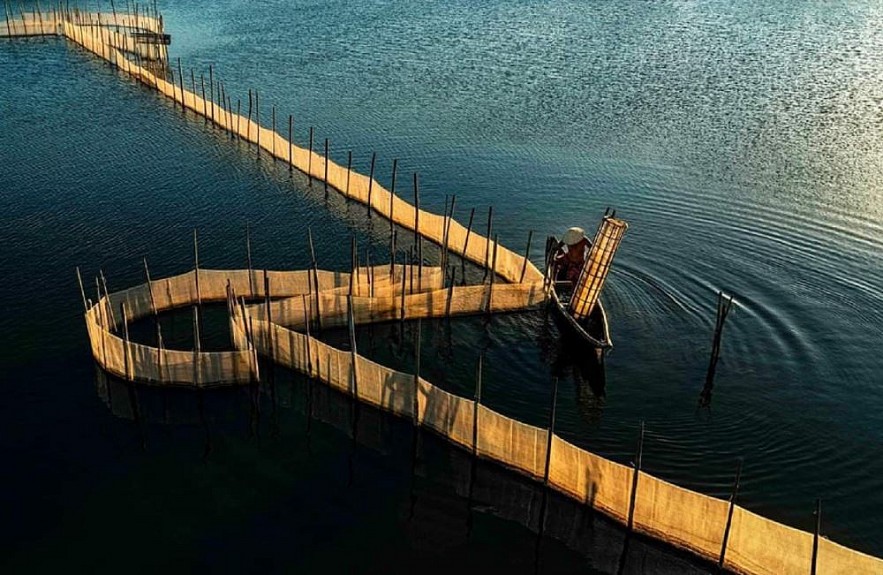 (Photo: Enterprise)
Huong (Perfume) river, stretching 80 km, is the highlight of this ancient capital. The river looks like a long silk sheet with color changes depending on the hours, which attracts many tourists. With the natural and human-made beauty, the river has become more relevant in recent years. Many festivals are held on and along the river every year.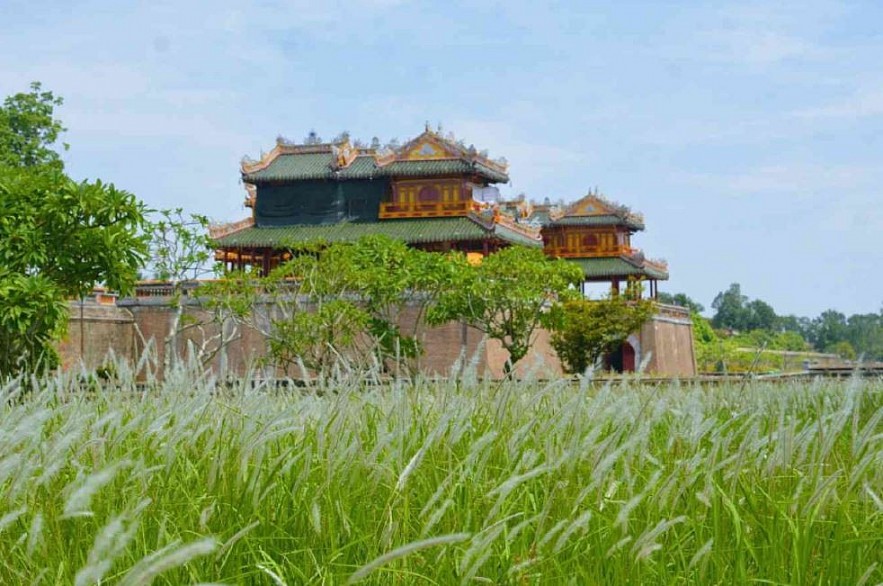 (Photo: Enterprise)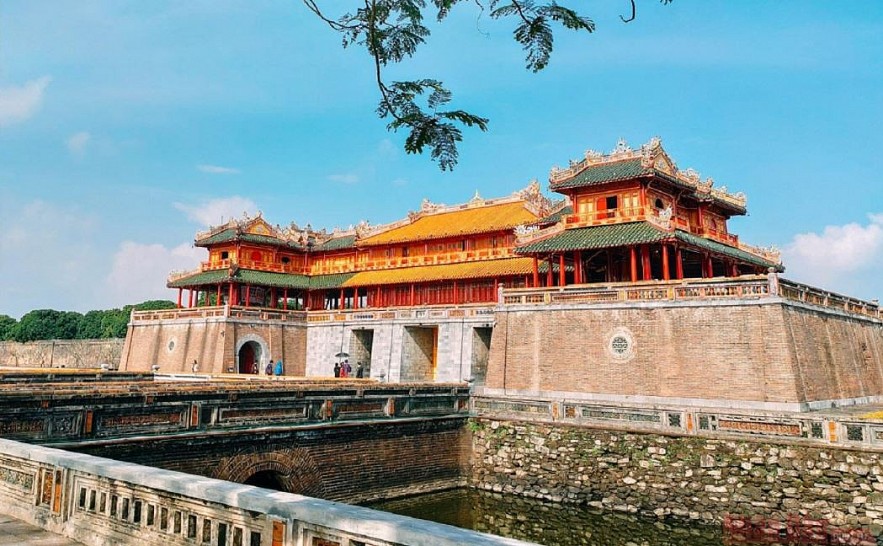 (Photo: Enterprise)
It can be said that Hue's architecture is diverse and rich. In Hue, tourists can find everything from modern architecture, royal buildings to folk works. Most of the construction in Hue is historical and cultural relics built from the Nguyen Dynasty. construct.
Among Hue's three most famous Nguyen kings' tombs, including Tu Duc Tomb, Minh Mang Tomb, and Khai Dinh Tomb, the Khai Dinh one is known as the mausoleum work that takes the most effort and money. The work is a combination of Hinduism, Buddhism, Roman architecture.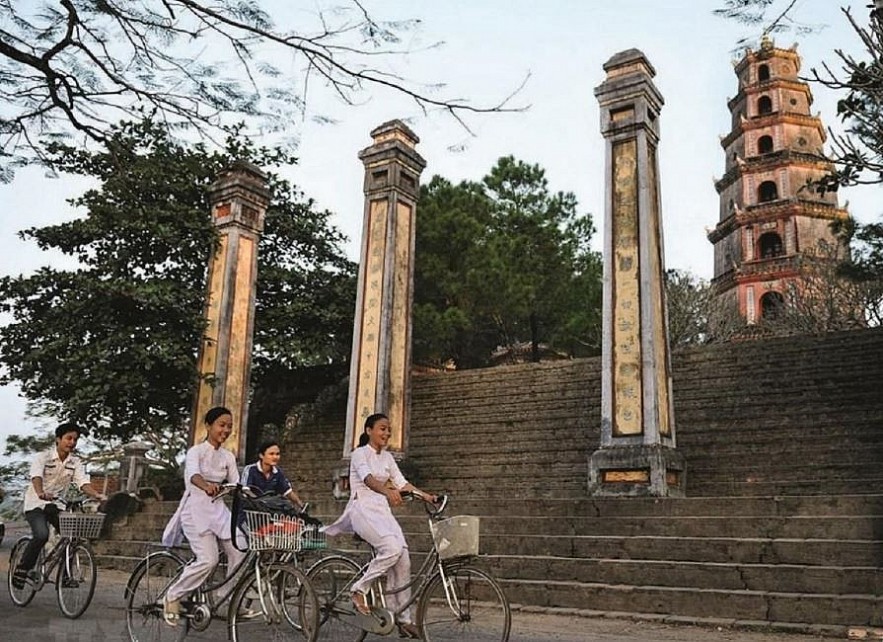 (Photo: Enterprise)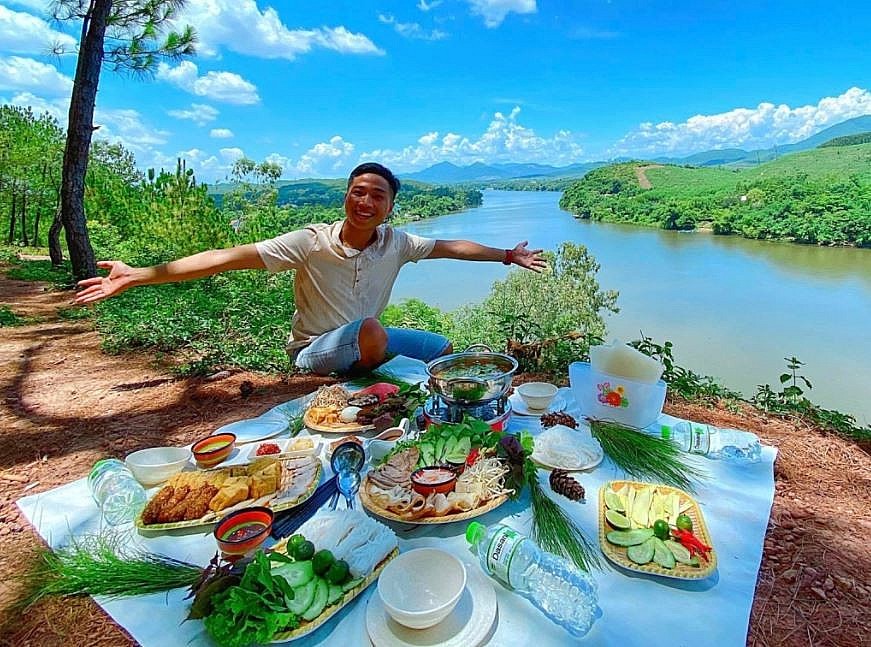 (Photo: Enterprise)
Most young people love to camp on Vong Canh Hill, from which they can admire the Huong river, Ngu mountain, and many other famous destinations of the old capital. In Vong Canh, visitors can also see green fruit gardens, from oranges to grapefruits.
(Photo: Enterprise)
Ngu Binh mountain was chosen by King Gia Long as a front fence to protect the citadel during the Nguyen Dynasty. Standing on the mountain, visitors have a panorama view of Hue. The golden and purple sunset sky attracts to Ngu Binh.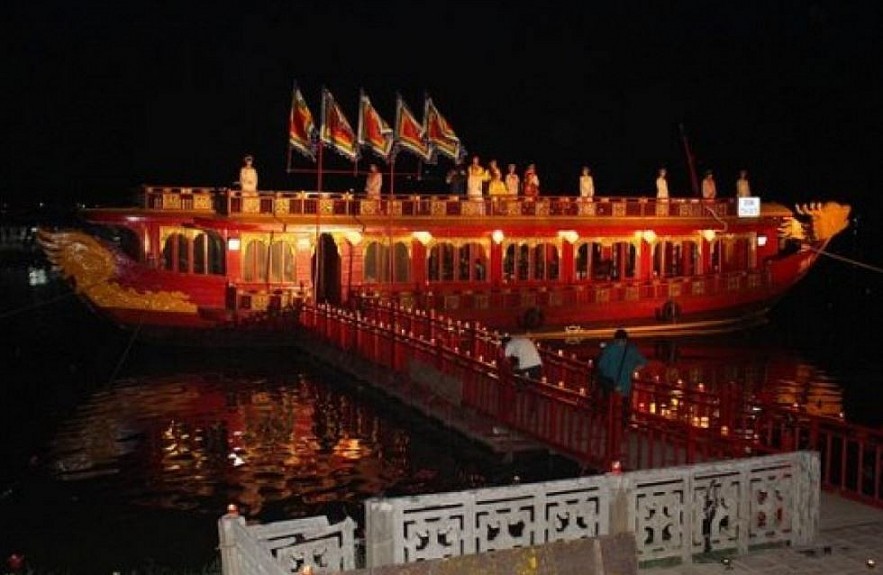 (Photo: Enterprise)
Tourists are invited on dragon boats sailing on Huong river at night, listening to live " elegant music of Hue royalty". If you have a chance to visit Hue, make sure you book a seat on a glamorous dragon boat to enjoy this special performance.
February to July are good for visiting Hue. Even though the rains occur more often, the temperature and moisture are still comfortable for visiting.
Thua Thien Hue has planned to open to domestic tourists from November and international visitors from December 2021. All local tourism service establishment has so far been marked as meeting safety requirements to prevent the pandemic. However, the plan has been delayed due to the complicated Covid-19 situation.
The province has only experimented with a tour for delegates to the 22nd National Film Festival, which lasted from November 18 to 22. Delegates participating in the film festival must strictly adhere to medical guidelines to ensure pandemic prevention.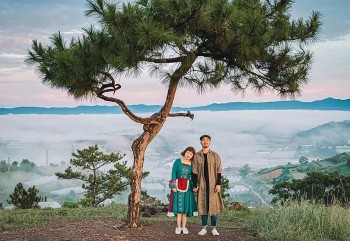 Travel
Three local cities are set to be presented with the ASEAN Clean Tourist Awards 2022.