Hue in glimmer and grace as night falls
Famous constructions in Hue such as Truong Tien bridge, Ky Dai, Phu Van Lau becomes sparkling at night as the city is illuminated with LED lights.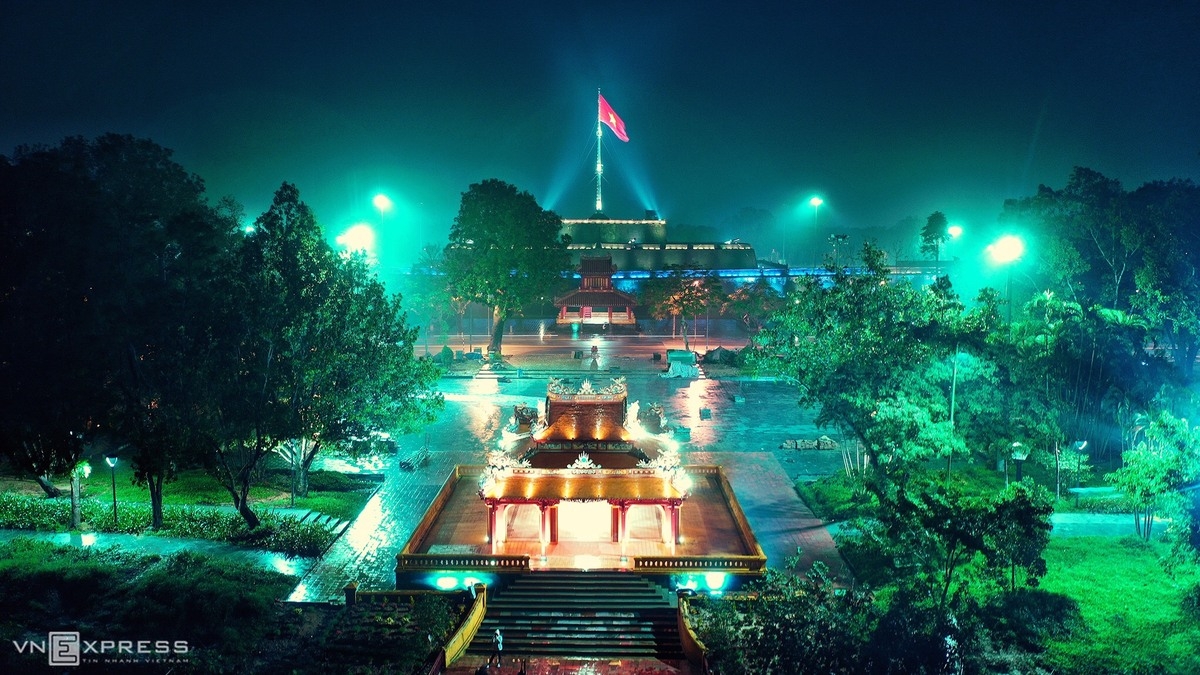 (Photo: VNE)
The two pavilions in front of Hue Citadel, Nghinh Luong Dinh and Phu Van Lau are lit up at 6 pm every day. Thanks to the LED lighting, the two pavilions, which appear on the VND 50,000 bill, glow gorgeously.
Known as a UNESCO heritage site, Hue Citadel was home to the Nguyen Dynasty, Vietnam's last royal family (1802-1945).
Le Duan Street, which lies between Phu Van Lau and Nghinh Luong Dinh glows beautifully as the sky turns dark.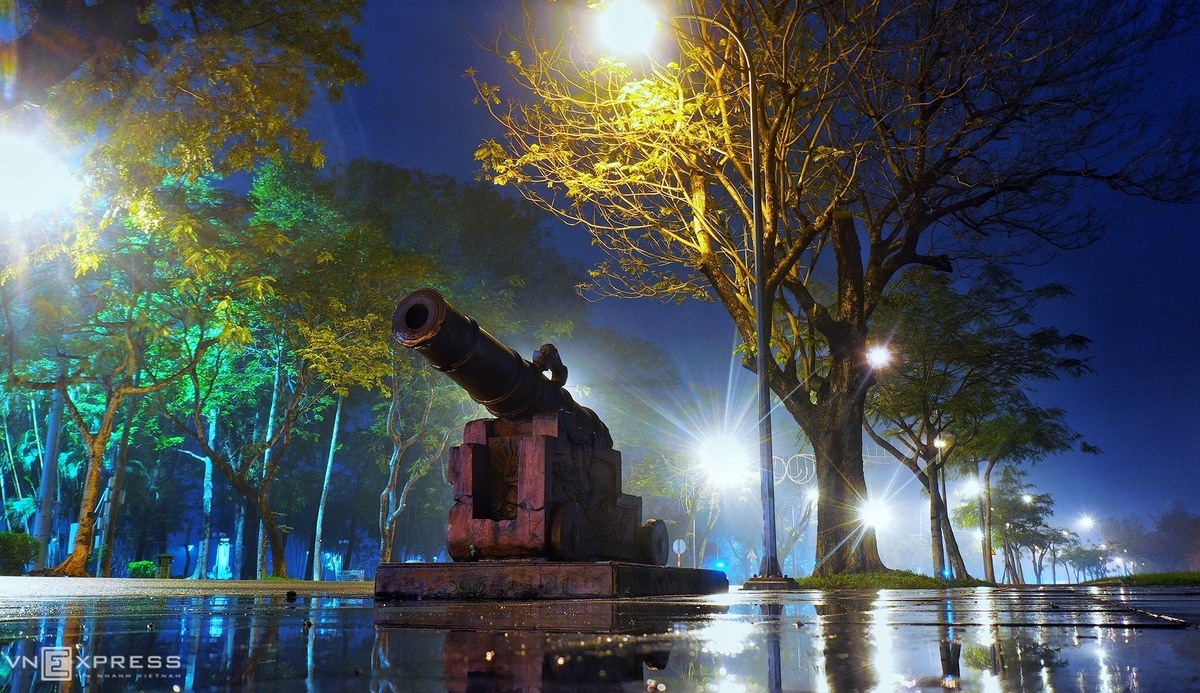 (Photo: VNE)
Thanks to a large number of historical monuments in the ancient town, the area boasts an old, mysterious vibe.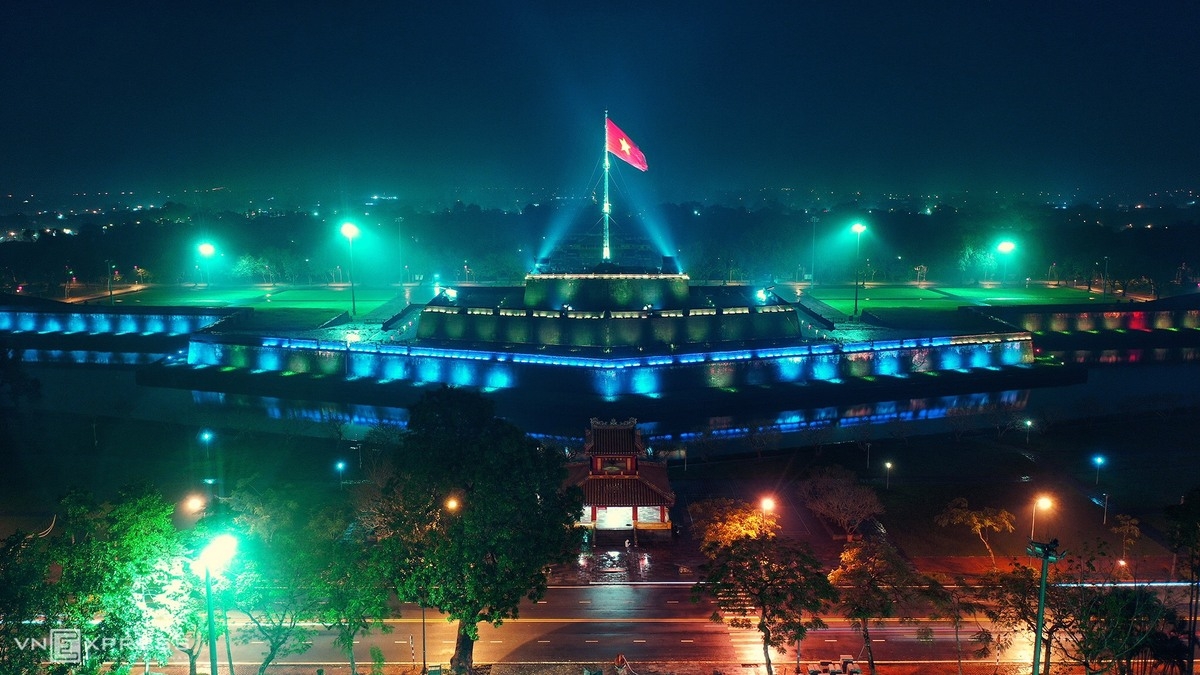 (Photo: VNE)
The Flag Tower (Ky Dai) dates back to 1807 during the reign of King Gia Long. The LED lighting system was installed two years ago.
The Hue government has revived the salute, firing four shots at 8:30 p.m. every Sunday, and 21 shots on Lunar New Year Eve or other special occasions like foreign national leaders' visits.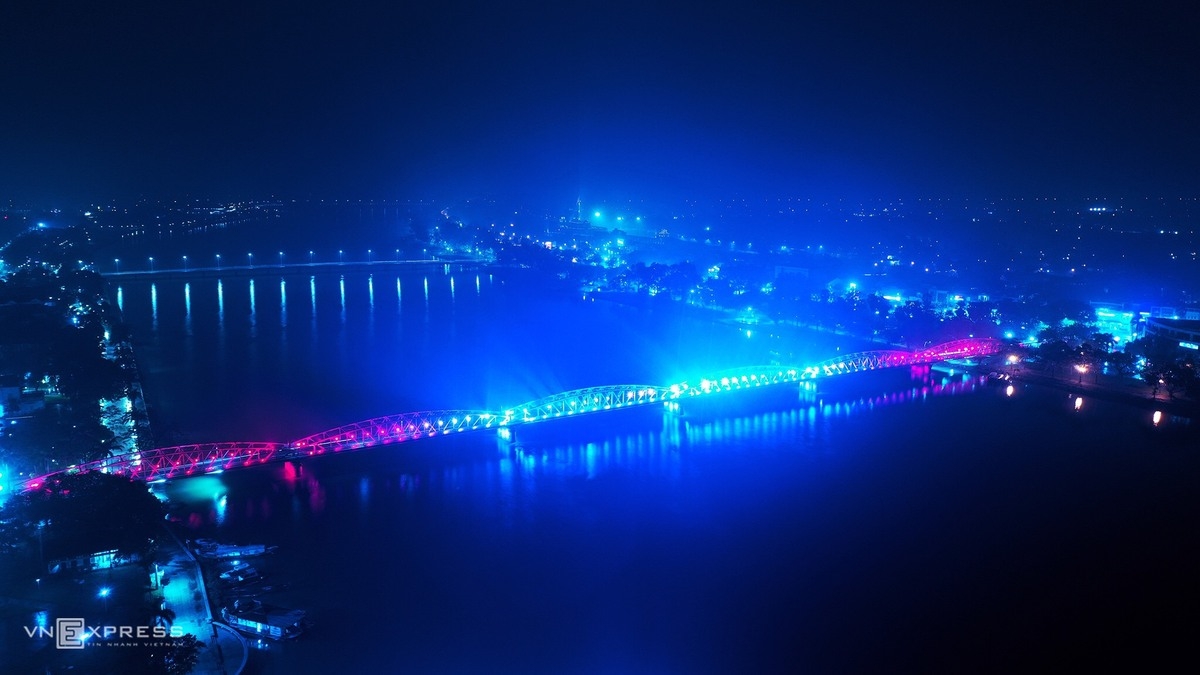 (Photo: VNE)
Truong Tien Bridge over the Huong river (Perfume river) glows at night. The LED light system at the bridge cost some VND 10 billion ($ 430,000).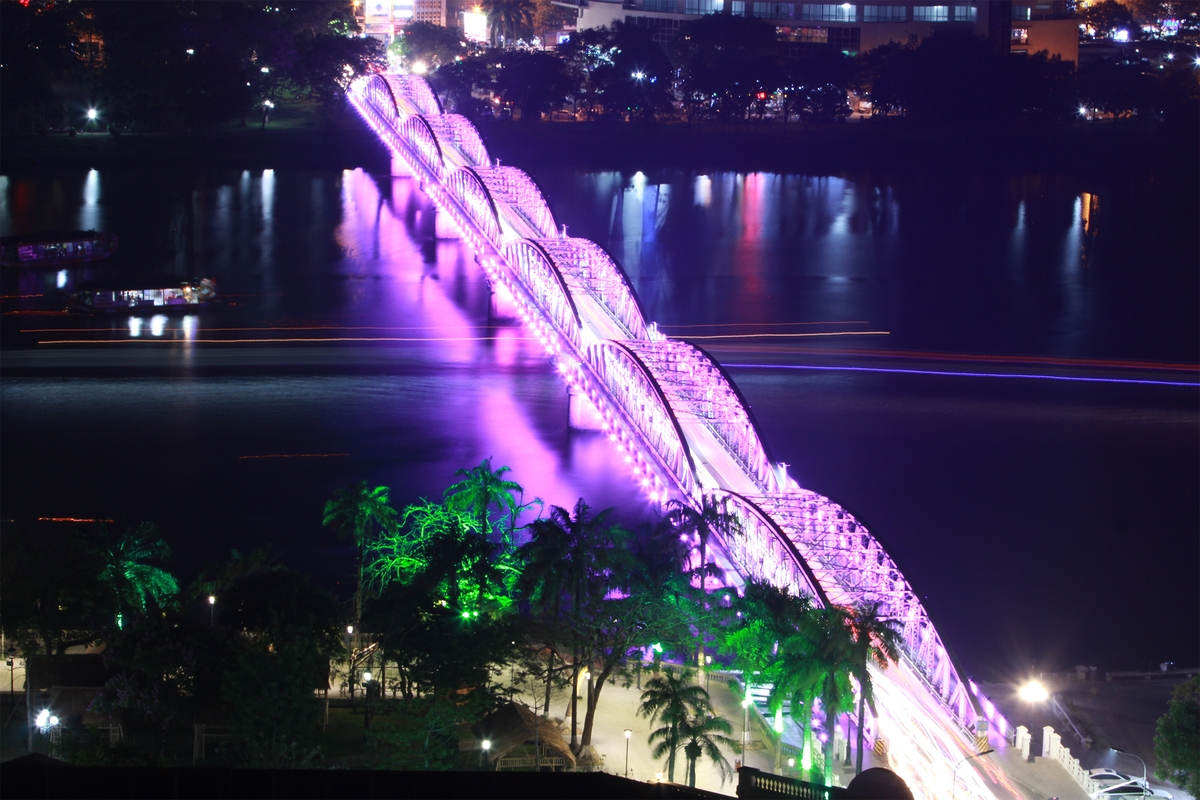 (Photo: VNE)
Tourists and local alike can see the iconic Truong Tien Bridge glows purple at night, which is particularly impressive and meaningful as purple is considered a feature of Hue beauty.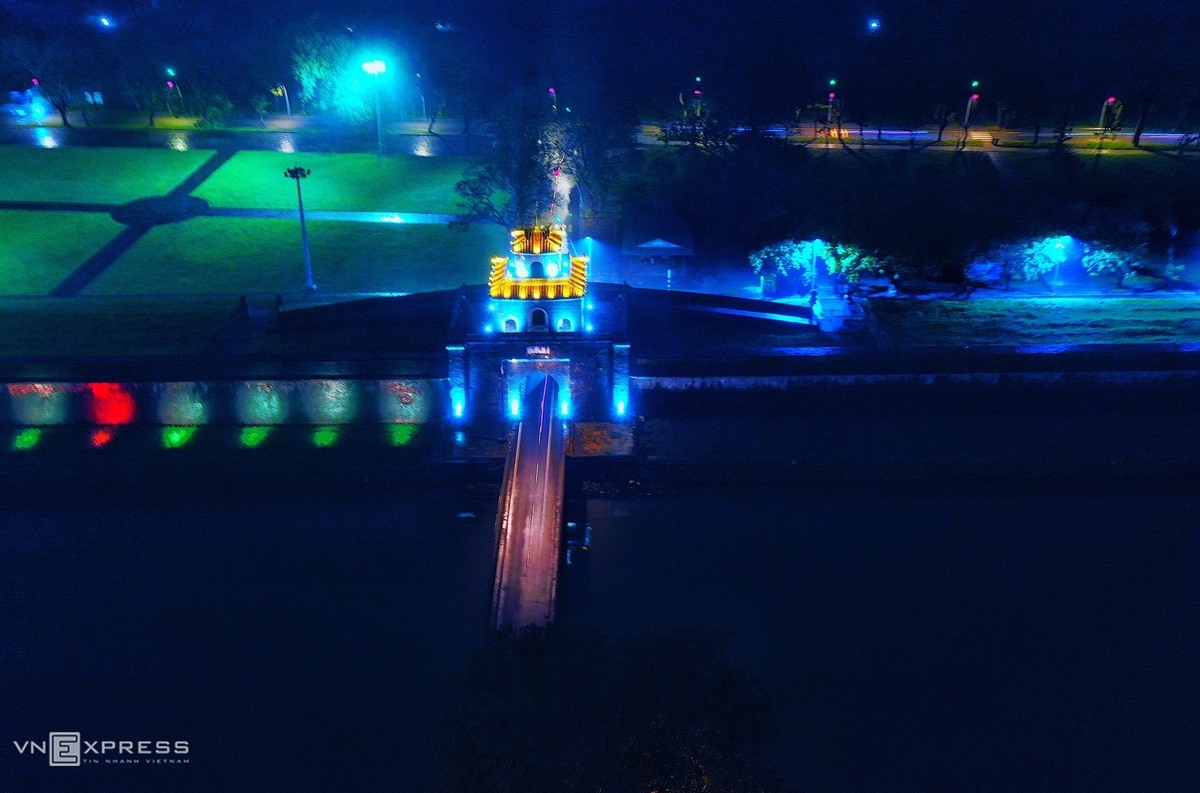 (Photo: VNE)
The The Nhan Gate, one of the 10 main gates of the Hue Citadel, was captured in its gorgeousness at night.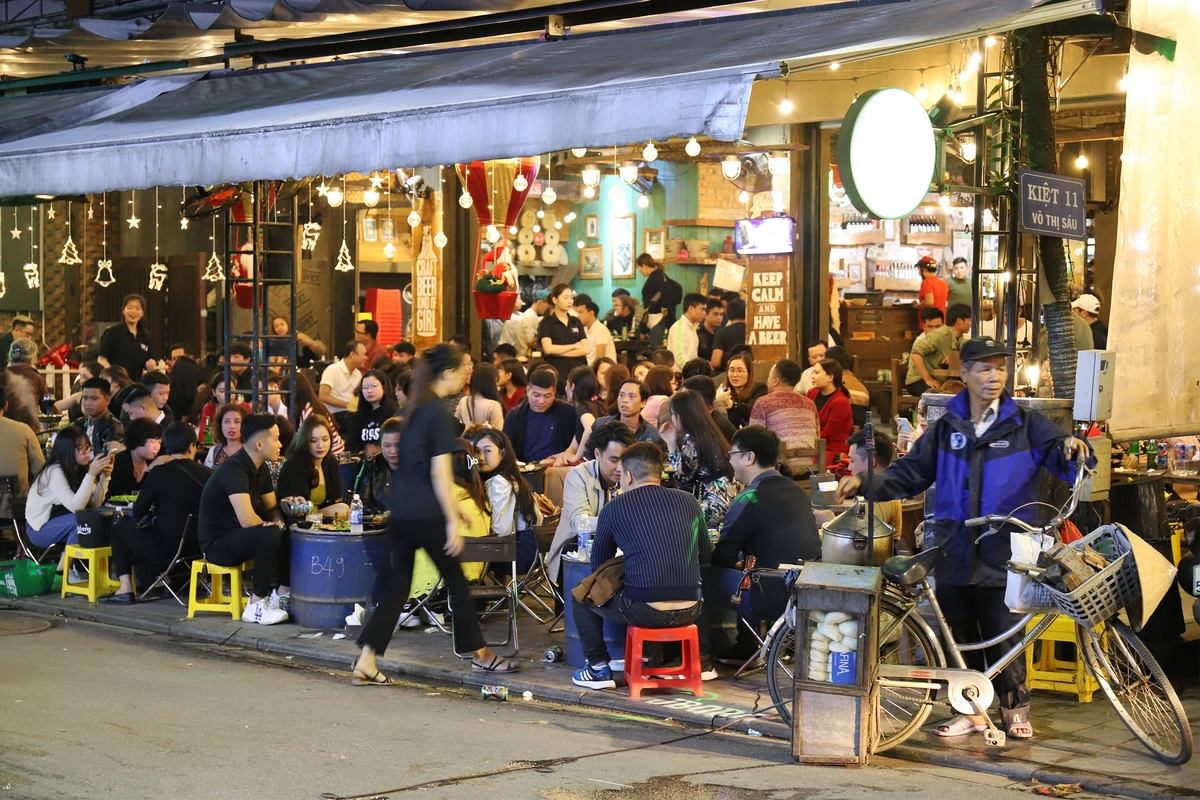 (Photo: VNE)
Walking streets of Vo Thi Sau, Chu Van An and Pham Ngu Lao bustling until 2 am on Fridays and Saturdays. This is the favorite hub of many people, especially youngsters who come to grab a bite at local delicacies and have fun.
On Sundays, they close at midnight.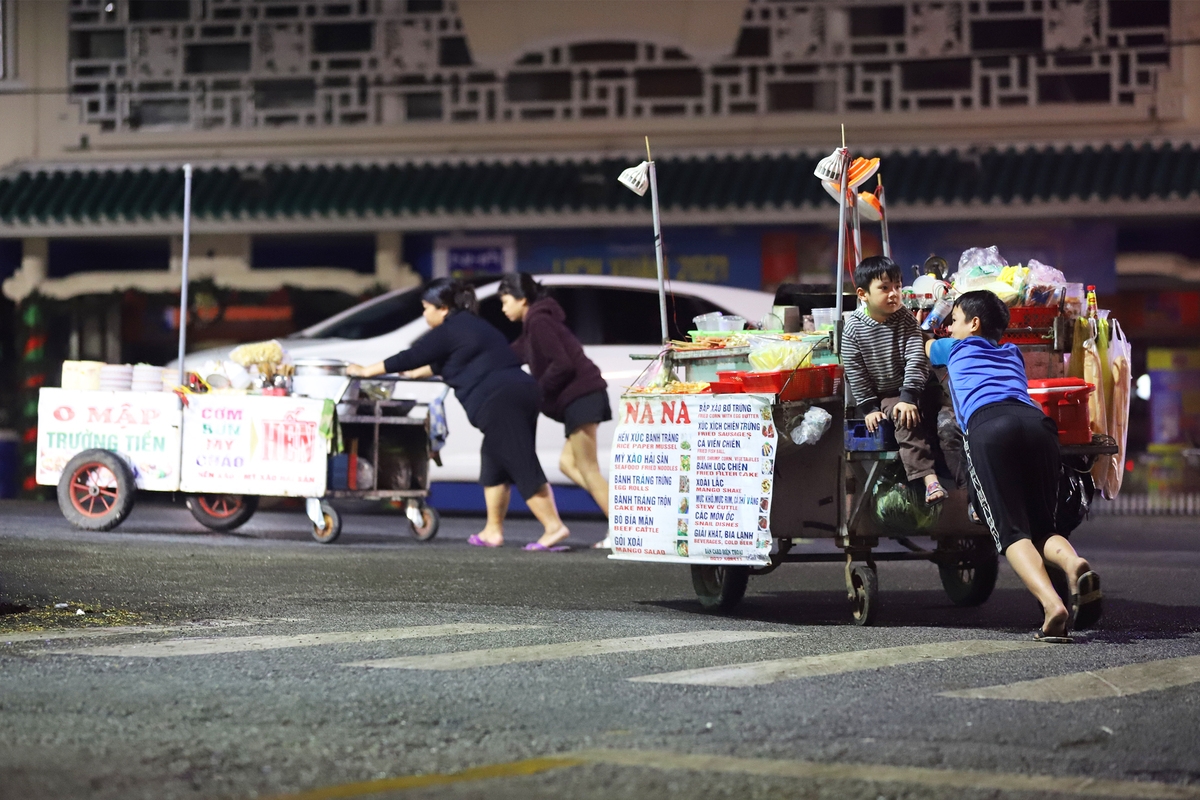 (Photo: VNE)
It's not until night that street food vendors come out to the sidewalks near Truong Tien Bridge and start their daily business. If you're a fan of street food, these vendors have everything from baked potatoes, snail dishes to Hue sweet soups on offer.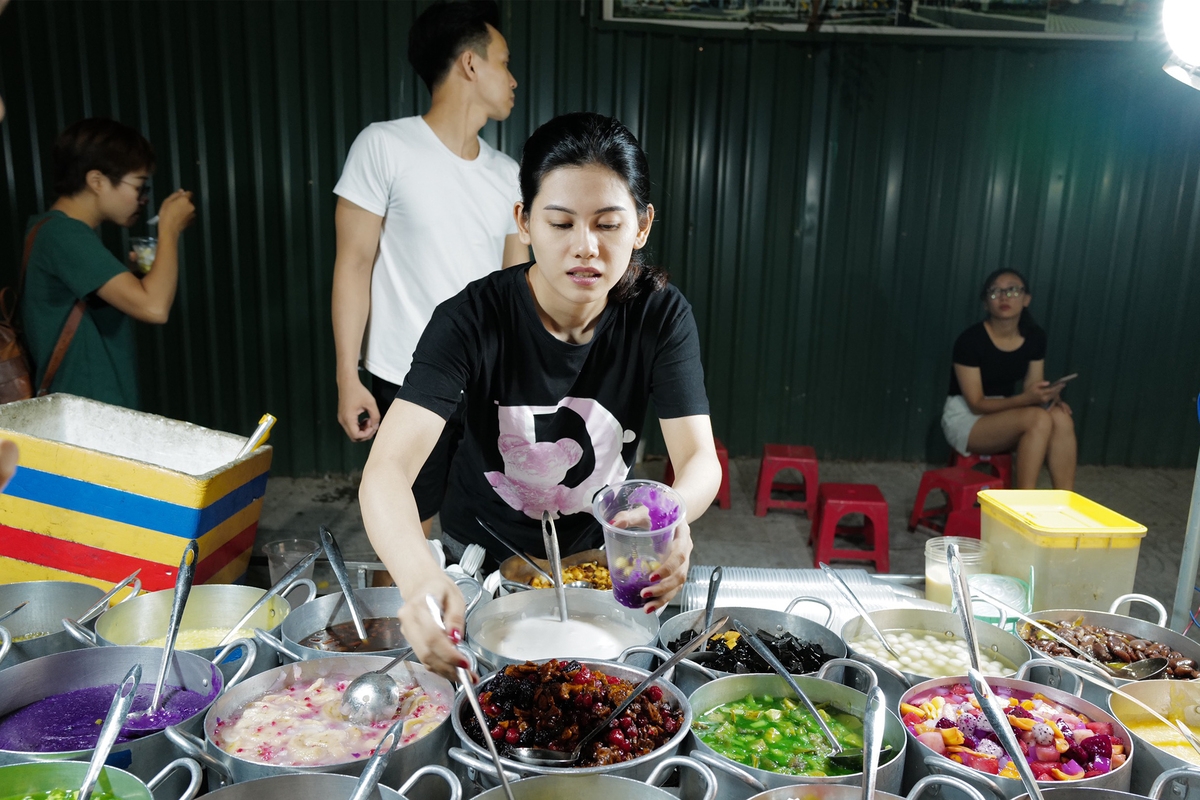 (Photo: VNE)
Wandering the streets of Hue at night to enjoy street foods such as sweet soups, grilled corn and mussel rice is one of the major attractions.
Hue mausoleum viewed from above

From above, visitors can enjoy the scene of the majestic tombs of Gia Long, Minh Mang, Tu Duc, Khai Dinh ... all of which were ...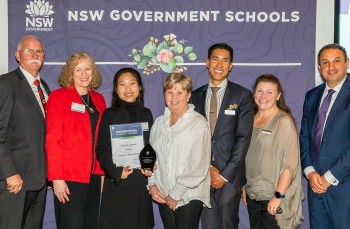 Overseas Vietnamese
The award for international students studying at New South Wales state schools (Australia) honors excellent ones from many countries, including a Vietnamese female student.