Numbers of schools in Hue province battered in severe storm
Dozen of schools across Thua - Thien Hue province was devastated by Storm No. 13. Teaching and learning equipment were left in severe damages.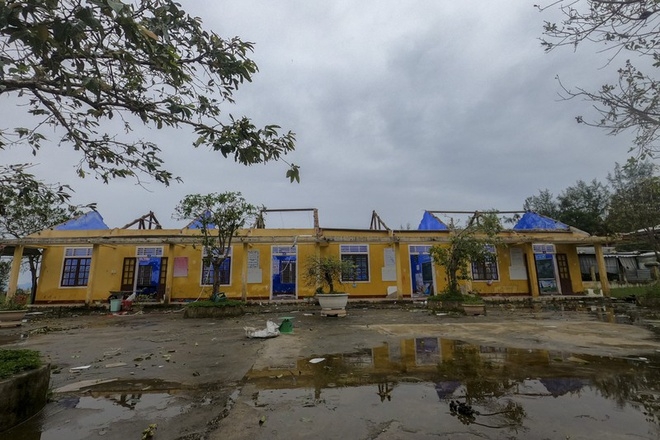 (Photo: Zing News)
Teachers at Phu Thuan primary school ((Phu Vang district, Thua Thien - Hue) showed up at the campus on November 15 afternoon to clean up the scene where four classrooms were blown off roofs.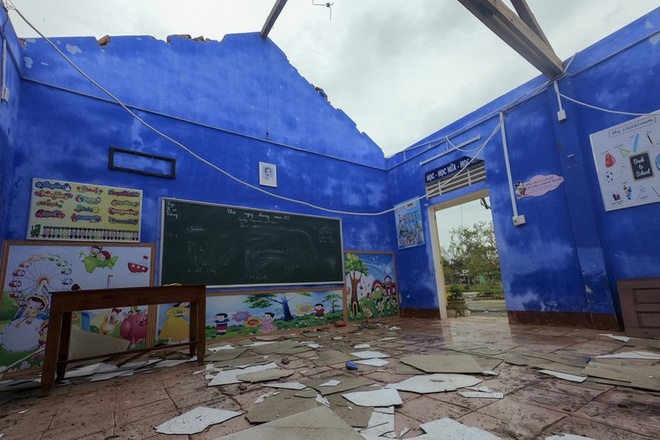 (Photo: Zing News)
Mr. Do Viet De, Principal of Phu Thuan Primary School said that Storm No. 13 swept in early November 15, resulting in gale-force winds across the area. As the strong winds died down, De saw four classrooms heavily damaged, their roofs were blown to the sky. All the interior was devastated and can no longer be used.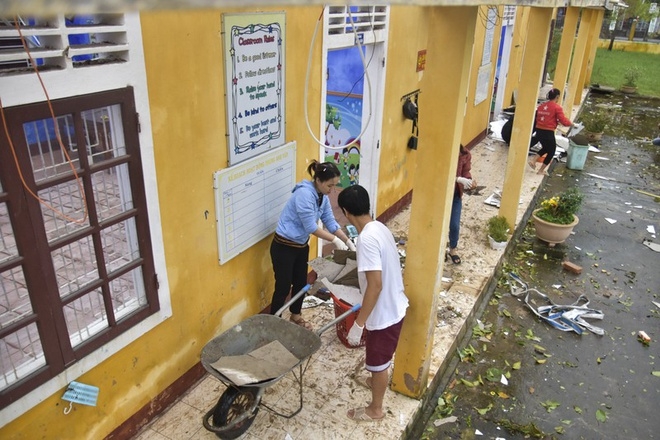 (Photo: Zing News)
Seeing their beloved classrooms destructed by the storm, teachers could not hide their upset and disappointment.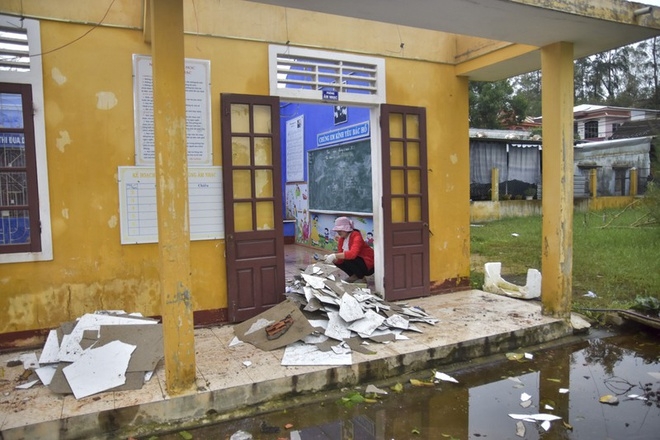 (Photo: Zing News)
One teacher cleaning up the mess.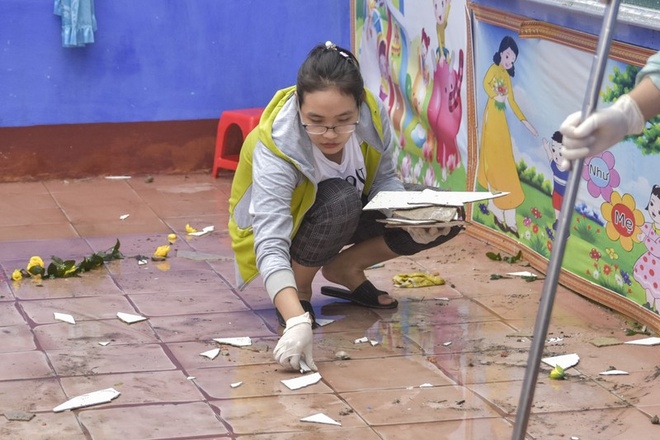 (Photo: Zing News)
Of the four damaged classrooms, three are function rooms with modern equipment, one is teaching room.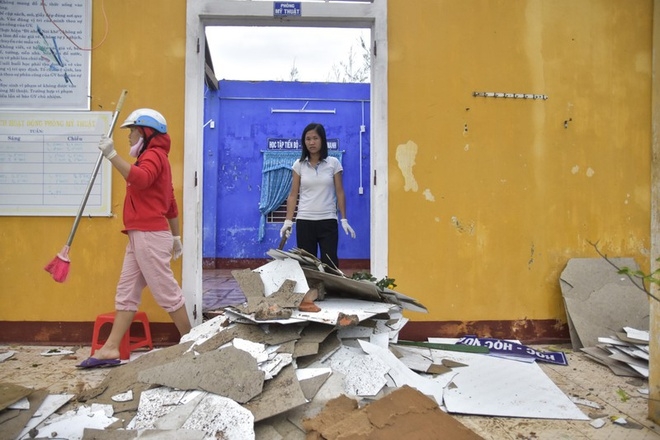 (Photo: Zing News)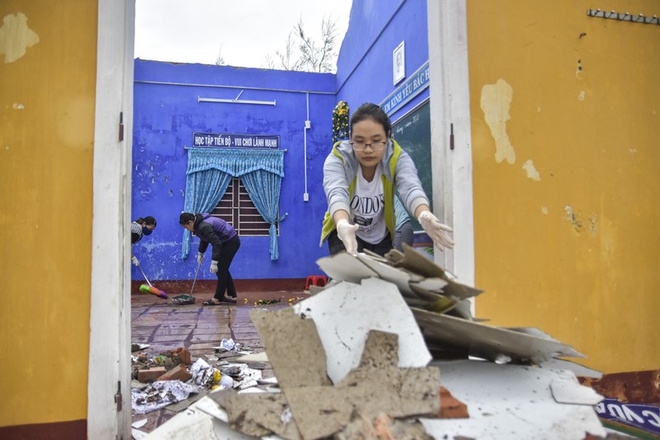 (Photo: Zing News)
Along with Phu Thuan primary school, Storm No.13 also took its tolls on another 6 schools in the area.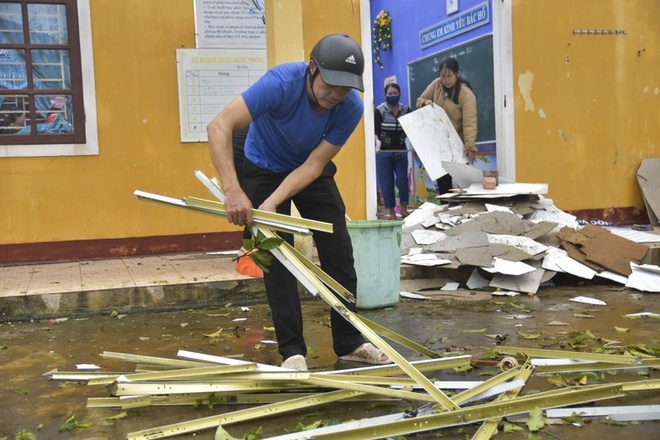 (Photo: Zing News)
Broken tiles and collapsed garages are also the results of the storm, according to De.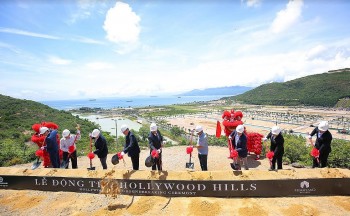 Economy
On October 2, at Hai Giang peninsula (Quy Nhon city, Binh Dinh), Hung Thinh Corporation held the groundbreaking ceremony of Hollywood Hills by YOO Inspired by Starck – a subdivision at MerryLand Quy Nhon. The event marks the first time that the world's No.1 ranked design and branded residence company YOO Inspired by Starck is officially present in Vietnam, with a collection of villas designed by creative director, Philippe Starck.