Ideal destinations to celebrate Mid-Autumn Festival in Saigon
The Mid-Autumn Festival is not only a significant festival for children but also an opportunity for the family members to gather. Besides celebrating the festival at home, going out to enjoy its bustling vibe is also an ideal alternative among many people. Let take a look at some destinations to celebrate the Mid-Autumn Festival in Ho Chi Minh City.
Luong Nhu Hoc Lantern Street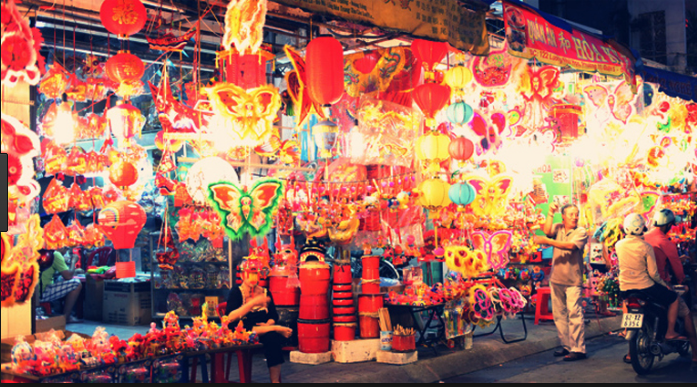 The street sells a variety of lanterns at different prices. Photo: VNTrip
Before the Mid-Autumn Festival several weeks, the influx of tourists flock to Luong Nhu Hoc Lantern Street (District 5) to take photos and shopping to prepare for one of the most important festivals in Vietnam, according to Thanh Nien Newspaper.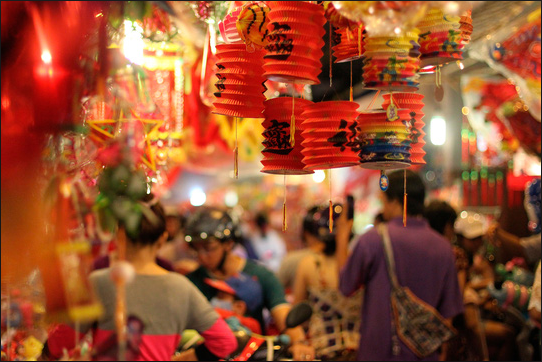 Photo: VNTrip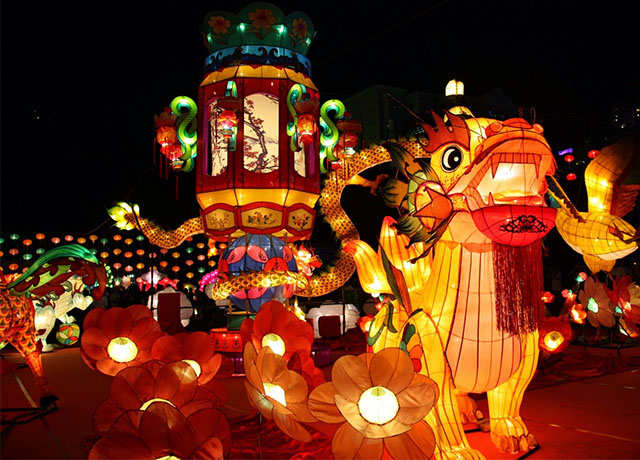 Photo: VNTrip
There are many types of lanterns for customers to choose from, including those shaped like a dragon head, drum, and lotus. Luong Nhu Hoc Lantern Street attracts not only children but also young people to capture the best photos of the colorful street as the Mid – Autumn Festival is approaching.
Nguyen Hue Walking Street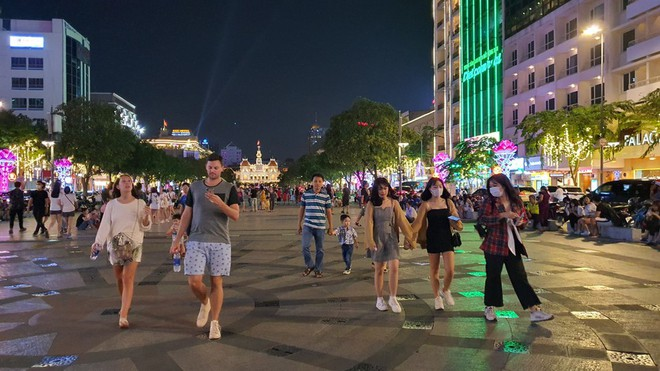 Photo: Vu Phuong/ via Thanh Nien
Since its inauguration in 2015, Nguyen Hue Walking Street has become a preferred destination to entertain and go sightseeing for many Saigonans. Possessing a vast space, the walking street is truly an ideal place for youngsters to gossip and for children to freely play.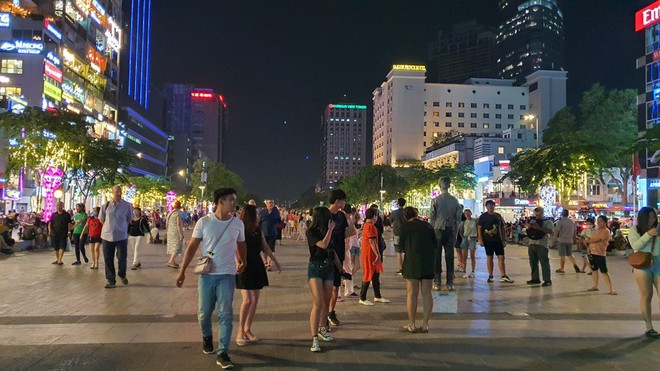 Photo: Vu Phuong/ via Thanh Nien
Especially, Nguyen Hue Walking Street is one of the premier stops for many families in the Mid-Autumn Festival. It offers a wide range of interesting activities for children as well as many restaurants and entertainment centers nearby.
Bui Vien Walking Street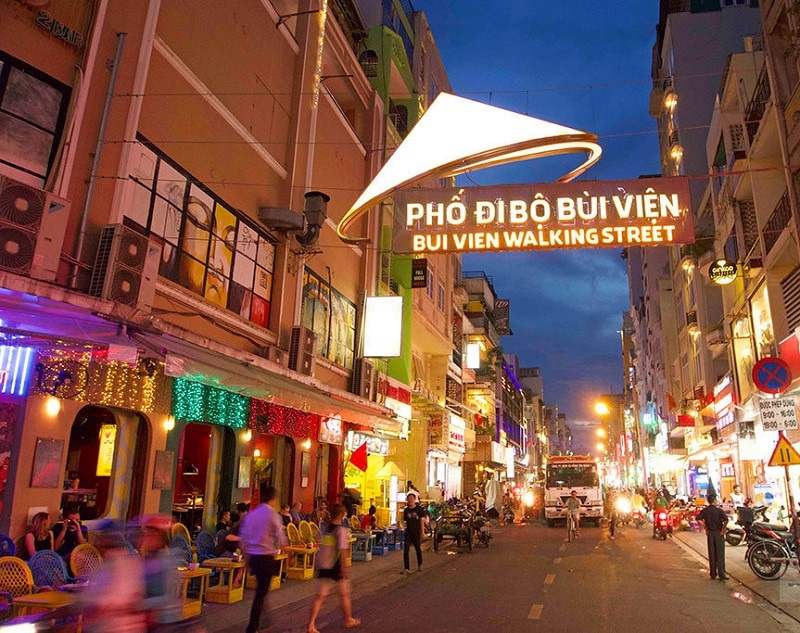 Photo: Dulichlive
Unlike the two aforementioned places, Bui Vien walking street is only suitable for youngsters. Families with little children should not take them here to celebrate the Mid -Autumn Festival because of the very loud music.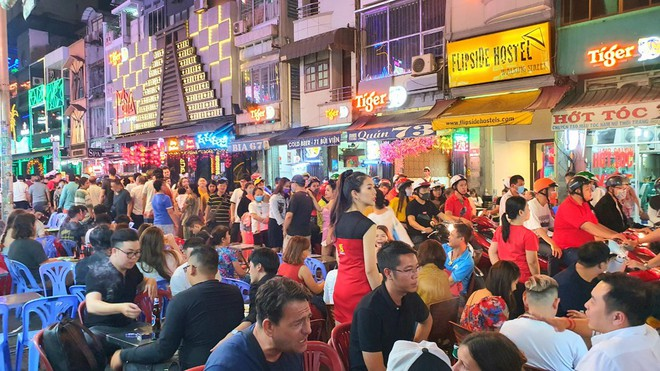 Photo: Vu Phuong/ via Thanh Nien
On Bui Vien Street, tourists can easily find many bars that offer drinks with a view of the busy city life. Depending on the location you can have a beer for VND 10.000 to VND 80.000 (US$ 0.5-3). Besides this, there are many souvenir shops that sell affordable gifts ranging from paintings, statues to clothing, and bags.
Pham Van Dong Street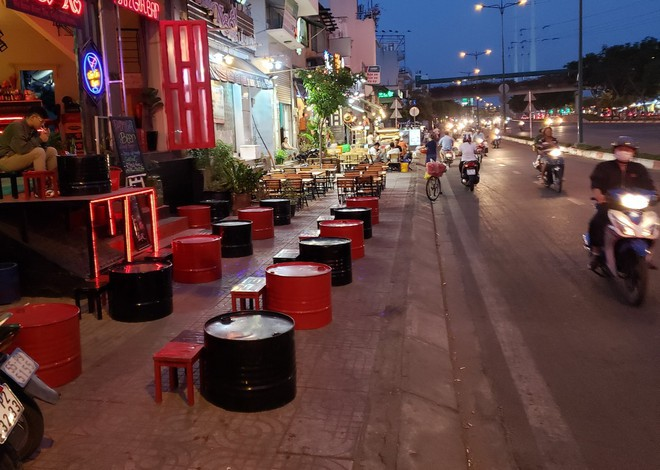 Pham Van Dong Street Photo: Thuong Quan/ via Thanh Nien
Dubbed as the most beautiful street in the city, Pham Van Dong has become a famous destination among Sai Gon people especially youngsters.
The restaurants offering beers and some snacks are situated in close proximity and occupy the pavement. With only several plastic chairs and small tables, tourists can leisurely converse and admire the street.
It is advisable for parents if taking children to opt for restaurants with large spaces and the playground for them.
Watching Fullmoon from above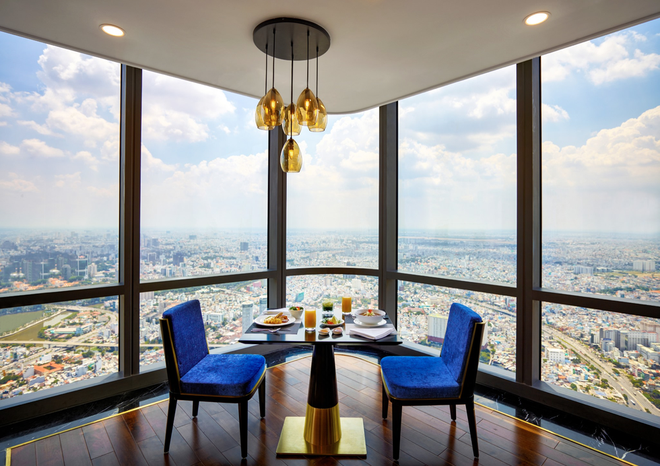 Photo: Vinpearl Luxury Landmark 81/ via Thanh Nien
There are many places to admire the full moon from above at different prices.
Saigon Skydeck on the 49th floor of the Bitexco building is considered as a perfect place to admire the full moon in the Mid-Autumn Festival as well as to capture the whole sparkling view of Ho Chi Minh City at night. It was inaugurated in 2011 and the first observatory of the city.
In addition to this location, there are also other alternatives to see the city from above such as Chill Skybar, Above Sky Bar Saigon, Saigon Rooftop Bar, Vinpearl Luxury Landmark 81, or Shri Restaurant & Lounge.
Mid-Autumn Festival in Vietnam (or Vietnamese Full moon Festival) takes place on the full moon night (15th of the Lunar August), the most charming and picturesque night of the year. The festival involves the customs of moon contemplating, the procession of star and moon-shaped lanterns, lion dance, as well as holding parties with moon cakes and fruits, reported Vietnam Discovery.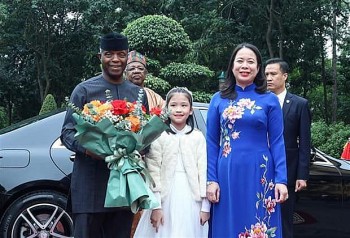 National
The two countries have strived to raise their bilateral trade to over USD 500 million and become important trade partners of each other in respective regions.