In Denmark, Covid-19 Seems To Have Never Existed
In Denmark, the first EU country to lift all Covid restrictions, many overseas Vietnamese feel the pandemic seems to have never existed.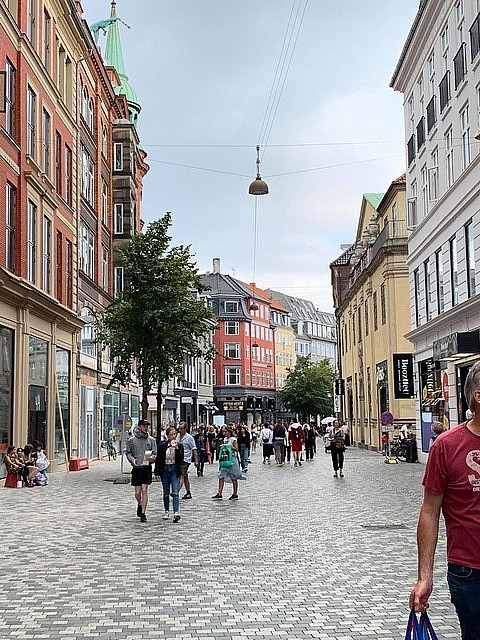 Denmark has lifted all Covid restrictions. People no longer wear face masks in public areas. Photo Zing News
Dan Thu arrived in Copenhagen in August for her overseas study trip. Almost everyone has take off face masks, which made Thu a bit worried.
"I feel like Covid-19 has never existed here," Thu told Zing News.
Thu always wears face masks in public areas and other pandemic essentials.
"On the first days, I wore not only one mask but I always kept a lot of masks in my pocket as well as hand sanitizer and alcohol sprays," Thu said.
Many of Thu's friends wondered why she was still wearing a mask. She said at that time she was still surprised at the new normality in Denmark and wanted to protect the health of the community as well as herself.
Back to pre-pandemic daily life
People in Denmark stay outdoors to enjoy fresh air after a long time staying at home. Photo Zing News
On September 10, the Danish government announced the removal of all restrictions Covid-19, including Coronapass or "Covid-19 green card", a proof of being vaccinated, having recovered from Covid-19 for 12 weeks, or having a negative test result within 72 hours.
The lifting has made Denmark the first country in the European Union (EU) to go completely back to pre-pandemic daily life, according to AFP.
September is the time back to school for students in Denmark.
Kim Thanh, a Vietnamese student at Copenhagen University of Economics, said her school had organized a series of activities to "compensate" for more than a year students stayed at homes.
The Copenhagen University of Economics organized a party week for students. "On September 9, the school held a party from noon to midnight to celebrate the time at 0:00 on September 10 when Denmark completely returned to normal life," Thanh said.
Another Vietnamese, Que Dang, who lives in Copenhagen, said tourists started to flock to the central area. The city is crowded with tourists, mostly from European countries.
The Danes have gone out to enjoy the peaceful and cool autumn weather after more than a year of staying indoors.
"Winter is coming. Winter is very sad because rain lasts all day. Everyone just stays at home. After the bans were lifted, people want to go out and bask in the sun before the winter break starts," she said.
The Danes are famous in Europe for their friendliness and emotional life. Hien Le, who lives in Copenhagen, feels warm when people can shake hands and hug each other as usual.
Those usual friendly gestures have been restricted since the pandemic began.
Recreational activities reopened. Community events are held more frequently with the participation of a large crowd.
Que Dang said "I just joined Copenhagen Pride Day which attracted a large number of participants, up to several thousands of people."
Que said she also planned to participate in many larger-scale marathons in the near future.
In Odense, the third largest city of Demark, Them Nguyen can not hide her joy when life has been back to normal. Restaurants on the island where she lives are open.
Them owns a barber shop in Odense. Before September 10, customers who wanted to visit the shop must have a certificate of Covid-19 negative test within 72 hours or a certificate of having completed two doses of vaccine.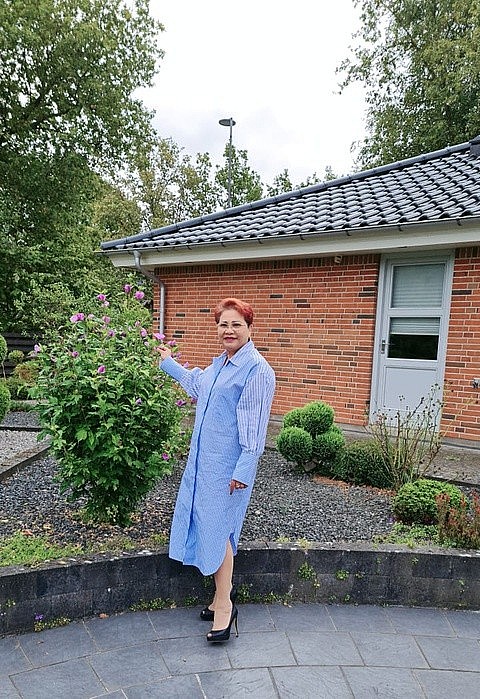 Them Nguyen can not hide her joy when life has been back to normal. Photo Zing News
Now thanks to the relaxed regulations, people are free to move around and she has more customers.
Another Vietnamese, Mariam Trinh, who works in wedding services, said the number of her customers had increased but not as much as before the pandemic.
"My work is temporarily better after a long pause. However, it can not be better than before. At this time, people focus more on necessities rather than luxuries," said she said.
Getting through tough times with government subsidies
Denmark is one of countries with the best social welfare countries in the world.
During the pandemic, when business activities were halted, many people lost their jobs, the Danish government has distributed subsidies to ensure public social security and order.
Thu Hien, living in Copenhagen, said Denmark was one of the most expensive countries to live in the world. During the pandemic, she just wanted to stay healthy to work.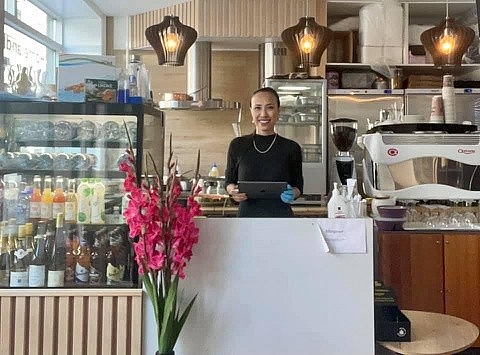 Thu Huong works at a Vietnamese restaurant in Copenhagen. Photo Zing News
Hien found a part-time job at a Vietnamese restaurant to cover living expenses. She feels lucky that her education and medical expenses are fully covered by the government.
Sharing the opinion, Kim Thanh from Copenhagen said she felt secured about the medical care offered by the authorities.
She said some of her friends who lost their jobs during the pandemic received nearly 100% of their wages for more than a year until the country reopened.
Get vaccinated to protect yourself
According to Kim Thanh, when the vaccination rate in Denmark was still low, the country took advantage of many large halls, schools, and parks to build vaccination and disease control centers.
A lot of immunization centers where local residents and foreigners can come for a free rapid test or PCR test at any time have been set up across the country.
"You never have to worry about not being able to make a medical appointment," Kim Thanh said.
The Danish government mobilized students or unemployed people to work in vaccination and disease control centers. They are paid higher than their previous salary.
"This is the reason why a lot of restaurants and hotels found it harder to find service staff when they reopen," she said.
According to The Local, on October 9, all rapid testing centers in Denmark will close. Thanh said the closure of those centers will put pressure on those who have not been vaccinated.
"Booking an appointment for a Covid-19 test will no longer be as easy and quick as before. Those who have not been vaccinated will have to accept vaccination to protect themselves."
Offline to online
Denmark is a country with an advanced technology industry. Public services are performed on fast and convenient online applications.
The state communicates with the people through e-boks, a form of email exchange. The integration of state-related information and registration procedures via e-boks has eased the pressure on complicated paperwork processes.
"When the pandemic hit the country, Denmark moved everything to online apps and websites very quickly. I booked an appointment for a Covid-19 test or got results on a government app. I just needed to submit my identity card number," Kim Thanh said.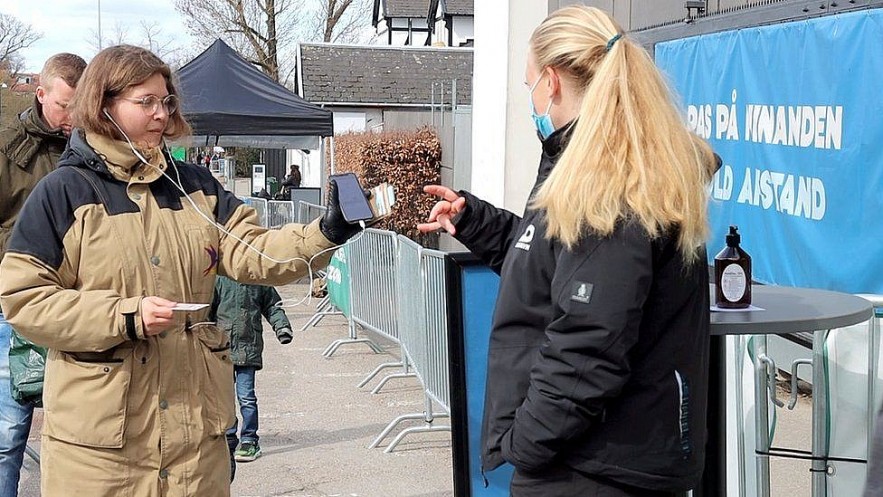 The Danish government has issued Covid green cards on smartphones. The government still accepts and issues paper certificates if people need them. Photo BBC
The Danish government has also timely supported foreigners.
Dan Thu has just moved to Denmark and not been given a social number to use free medical services. Luckily, the government created favorable conditions for her to be vaccinated early.
"This is the 'back-to-school' season. Children have not been vaccinated. Everyone tries to keep hygiene. All are bored of staying at home and repeating the pandemic life," said Dan Thu.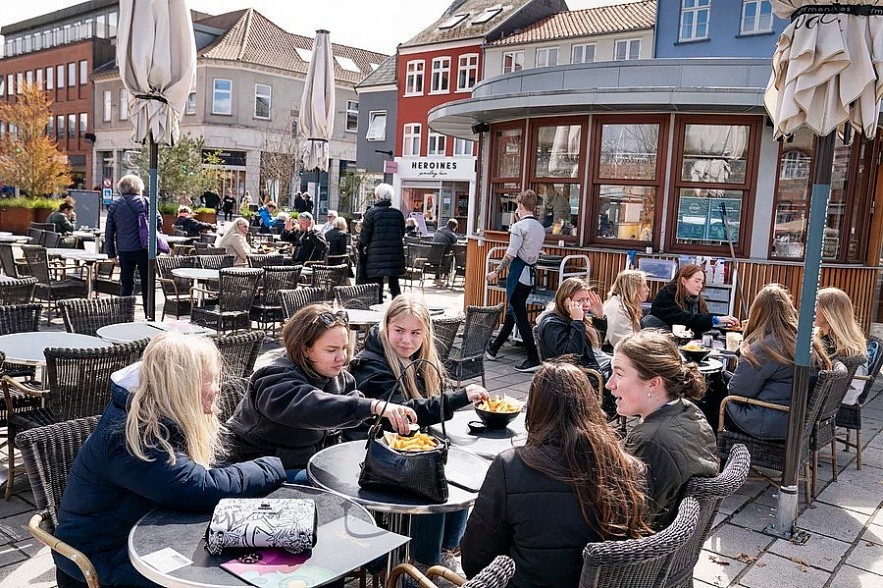 Thanks to high vaccination rate, life has been back to normal in Denmark. Photo AP
Denmark has a small population of 5.8 million inhabitants. According to AFP, about 73% of the Danish population (including 96% of people aged 65 and over) have received two full doses of Covid-19 vaccines. On August 27, the Danish Ministry of Health declared that Covid-19 no longer poses a critical threat to society.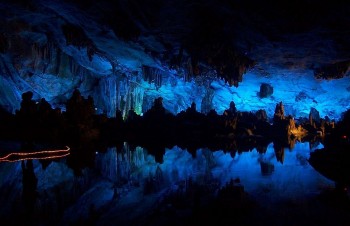 Travel
Caves are the creation of nature, charming any tourists with their mysterious and an air of danger, waiting for humans to explore the deepest secrets inside them. Take a look at these magnificent and beautiful caves around the world that you must visit once in your lifetime.
Viet's Home
According to the AFC official statement, Vietnam striker Nguyen Tien Linh won the AFC International Player of the Week after receiving the most votes out of the remaining nine players.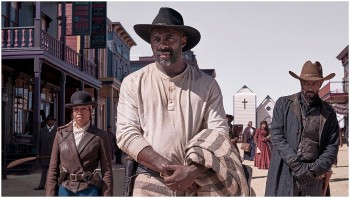 Handbook
November is coming close, and the cold outside makes us want to curl up inside our warm blanket and bing watch our favorite movies or shows. Here is the list of what is coming on Netflix in November, and some of the most expected Netflix originals for you to enjoy.