Strings of events to welcome 2021 in Da Nang city
The central city Da Nang is all geared up with a string of enjoyable activities to welcome the upcoming 2021. If you still don't know how to spend the holiday, check out the article below for a closer insight.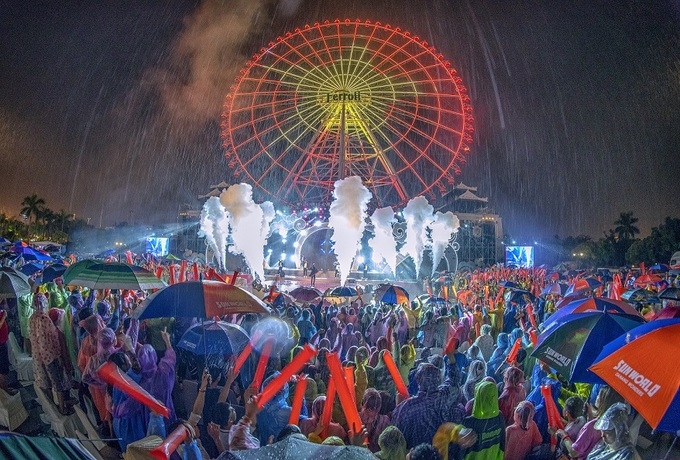 Celebrative music show will take place at Sun Wheel (Photo: VNE)
A series of exciting events at Da Nang's Asian park
"Da Nang welcomes New Year 2021" is a series of large-scale events held by Da Nang city from December 29 to January 2. The events revolve around entertainments, arts, culinary activities, held at Sun Group's Asian park.
A string of music shows will take place every night (7:30 pm – 9:30 pm) at Sun Wheel , Square with the attendance of prominent Vietnamese pop singers.
Food lovers can kick-start their taste buds at the food festival which offers an assorted of noodles, dried seafood, sesame dry cakes, broccoli, spring rolls, fish sauce, dried fruits, just to name a few. If cooking is your forte, why don't you test your cooking skill by signing up for the contest named "The true taste of Quang noodles". The cooking contest will be held at Sun Wheel Square (3 pm – 10 pm) from December 29 to January 1.
A number of cyclos will offer a free parade around Han river. The activity is a much-coveted choice for those new to the central city of Da Nang.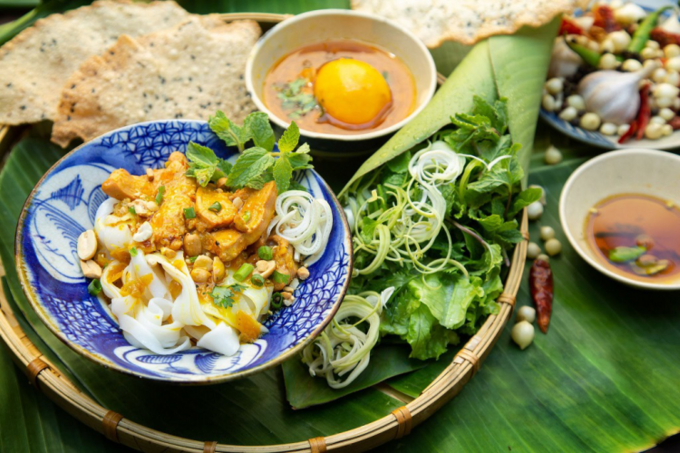 Food lovers can kick-start their taste buds at the food festival (Photo: VNE)
New Year Countdown festival
On New Year's Eve, the Da Nang, Youth Fest Countdown 2021 will feature celebrated artists, including Den Vau, BinZ, Bich Phuong, etc. The countdown party is scheduled to take place at 2/9 Square.
Sky36, Gourmet Bar, Ca Chuon Chuon restaurant, are some establishments celebrating New Year's Eve with special performances, delicious foods and good drinks. You'll surely have a blast while counting down and fully charged to get ready for a new coming year.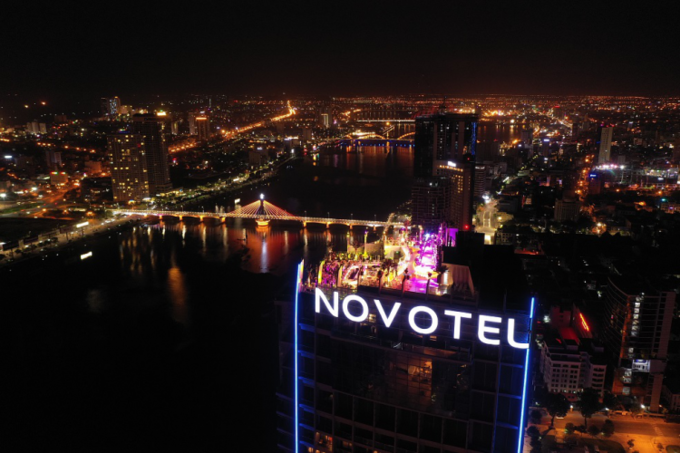 Sky36 will also hold the New Year Countdown Party 2021 (Photo: VNE)
Lost in the Winter land at Sun World Ba Na Hills
The unique Winter holiday in Sun World Ba Na Hills has always been an attraction during New Year period in Da Nang. Along with fairy-tale-like surroundings, the place also offers visitors cozy art space with the show "Miraculous bells" at Beer Plaza stage, which features foreign dancers. This year's Winter holiday will last until December 31.
On New Year's Eve, visitors can have an enjoyable experience at "Asia's biggest theme park". Full commuting fees will amount to only VND 700,000 (US $30.39).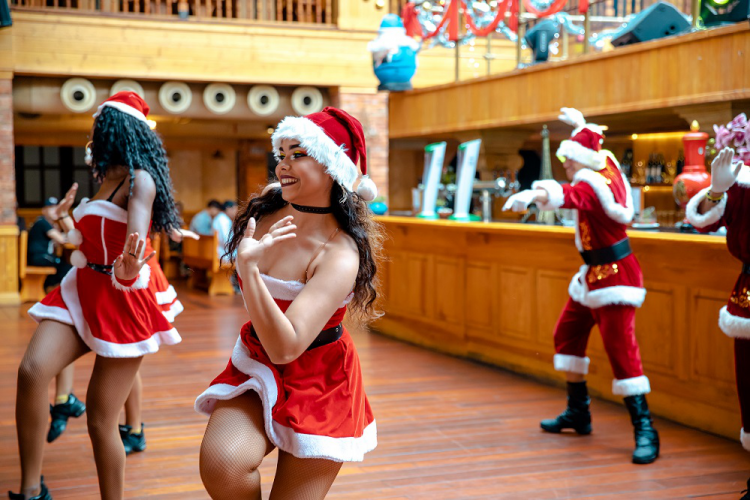 Dancers are dancing the night away at the show "Magic Bells" at Beer Plaza - Sun World Ba Na Hills (Photo: VNE)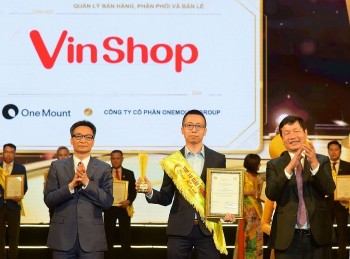 Viet's Home
The One Mount Group was recently been honored by Google as the industry's best practice in digitally transforming logistics and supply chains in 2021 at the Google Cloud Customer Award. This is also the only business in Southeast Asia to receive this award.