In photos: New Year's Eve around the world with pandemic controlling muting celebrations
While freshes wave of coronavirus have sparked renewed lockdowns, the world began ushering in the New Year with pandemic controlling muting celebrations. Here are the memorable photos of billions of people eager to bid farewell to 2020 over the world.
Masked pedestrians pass a celebrating couple in Melbourne, Australia Photograph: Asanka Ratnayake/Getty Images FacebookTwitterPinterest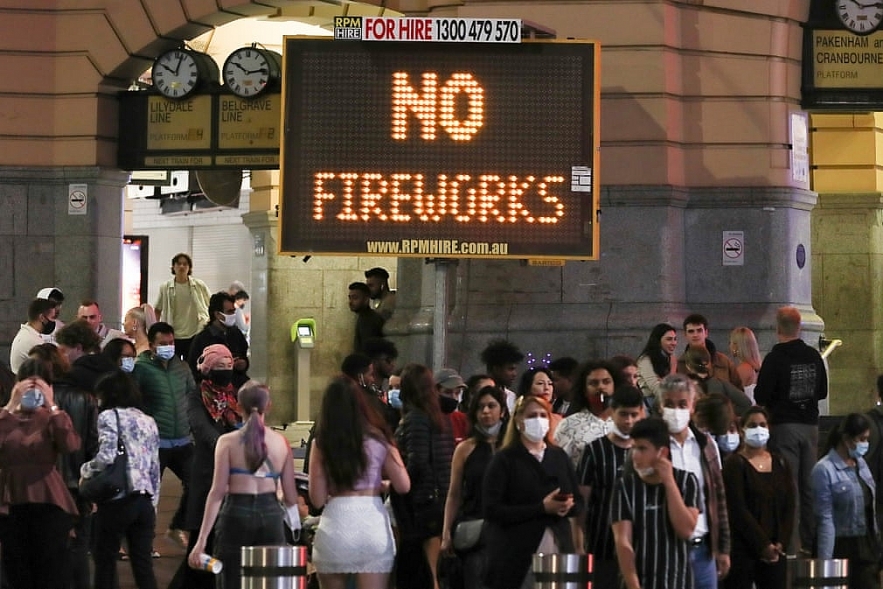 A sign outside Flinders Street station in Melbourne, Australia Photograph: Asanka Ratnayake/Getty Images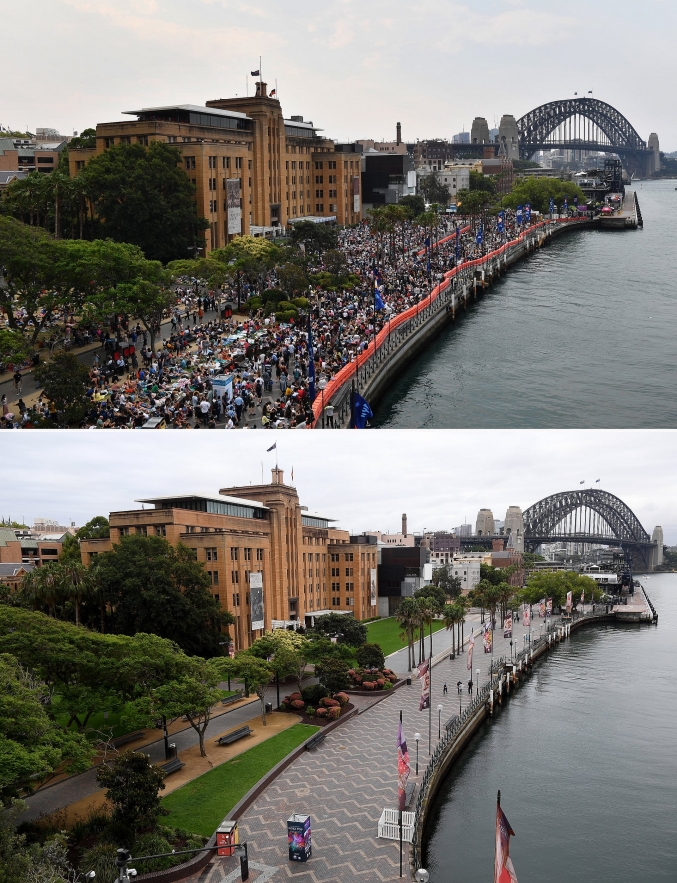 A composite image compares the crowd size at Sydney's Circular Quay on New Year's Eve 2019 (top) and today Photograph: Dan Himbrechts/Dean Lewins/EPA FacebookTwitterPinterest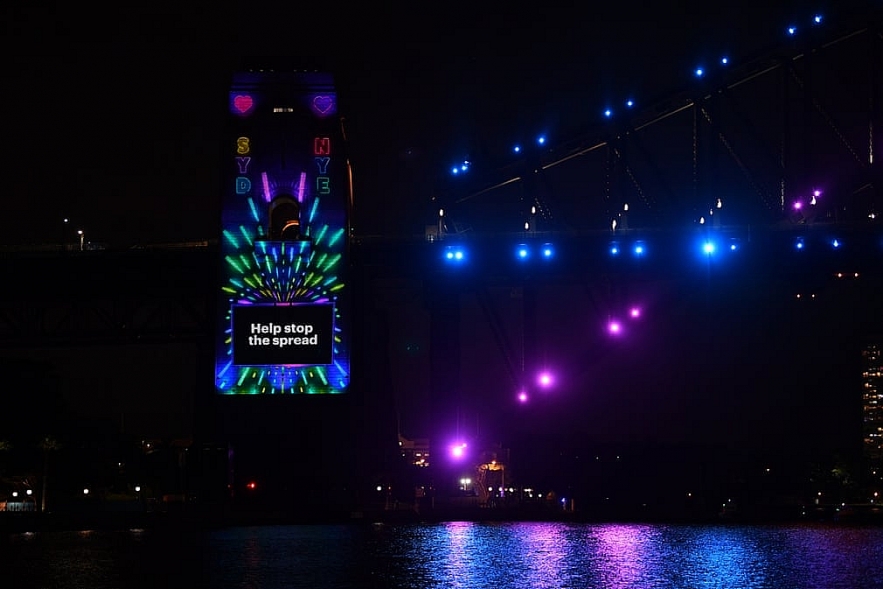 The Sydney Harbour Bridge pylon is lit with a Covid-19 safety message ahead of the midnight fireworks Photograph: Dean Lewins/AAP FacebookTwitterPinterest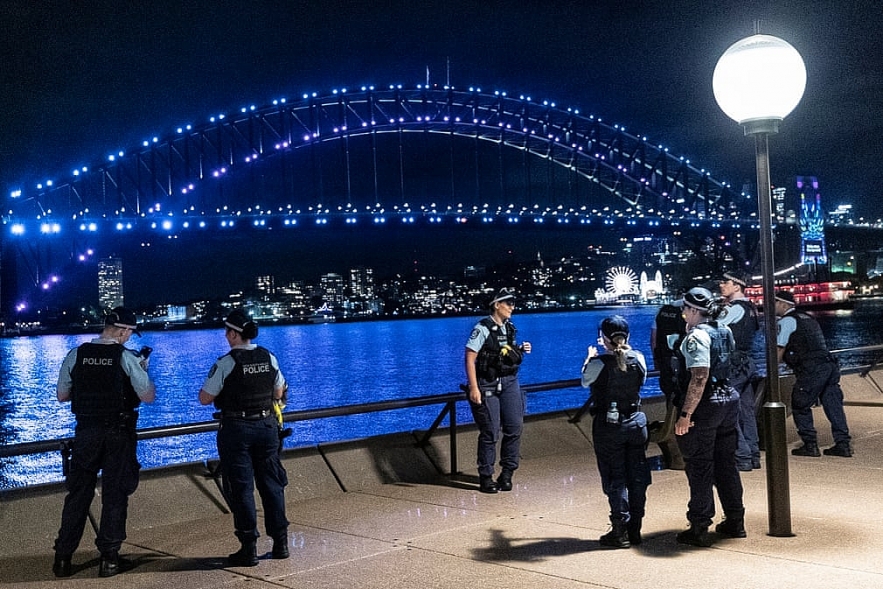 Police patrol at Sydney Opera House during New Year's Eve celebrations. This years fireworks display has been shortened to seven minutes, with numerous other restrictions in place Photograph: Brook Mitchell/Getty Images FacebookTwitterPinterest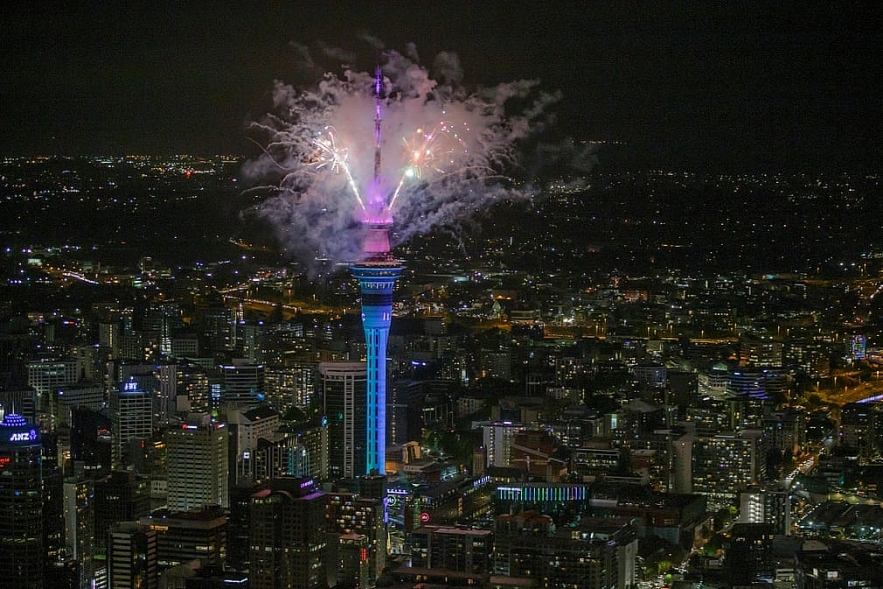 Fireworks from the SkyTower during New Year's Eve celebrations in Auckland, New Zealand Photograph: Dave Rowland/Getty Images FacebookTwitterPinterest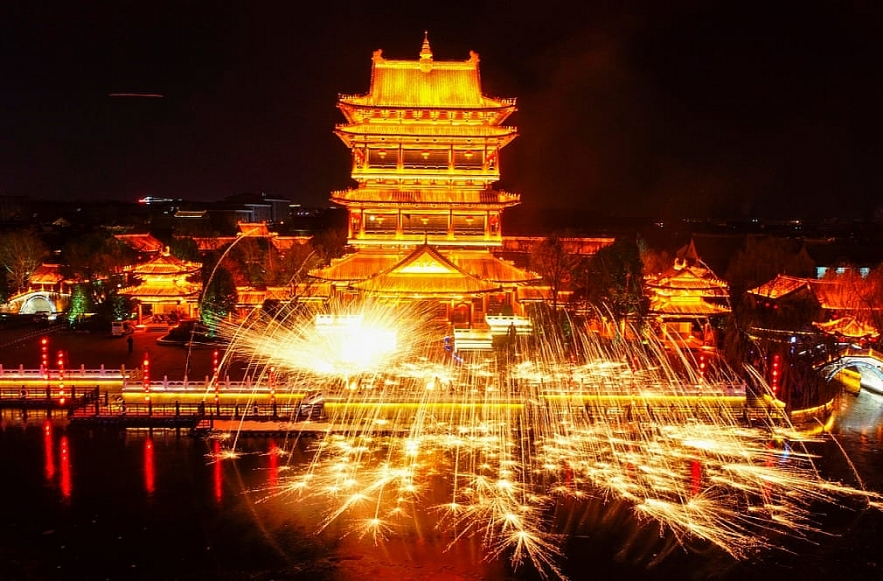 Craftsmen perform a molten iron fireworks display in Zaozhuang, China Photograph: VCG/Getty Images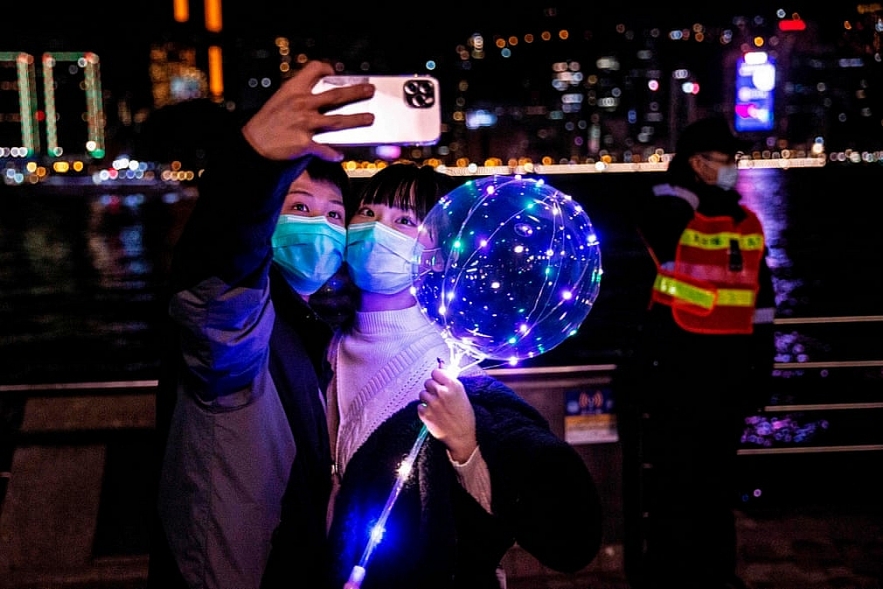 A couple take a selfie in Hong Kong Photograph: Isaac Lawrence/AFP/Getty Images FacebookTwitterPinterest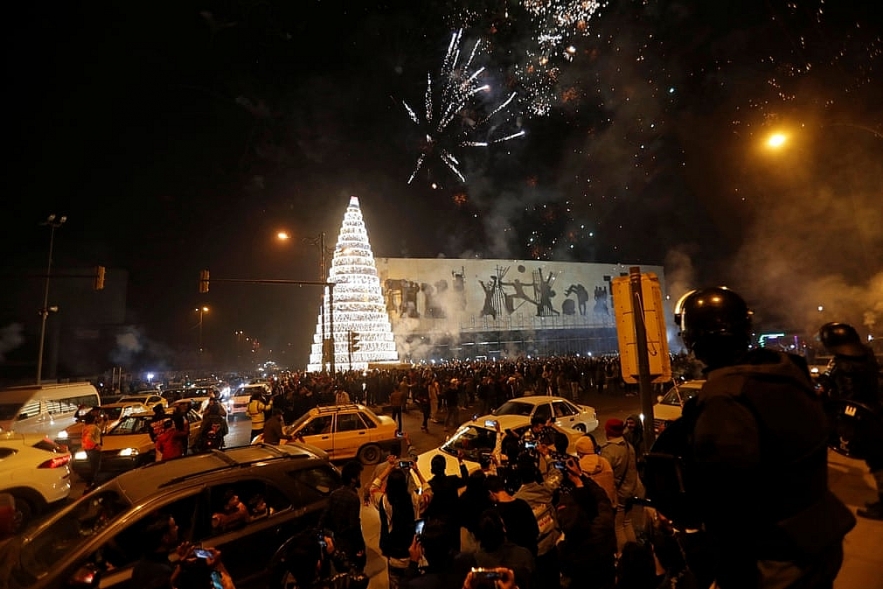 Fireworks explode in Baghdad, Iraq Photograph: Thaier Al-Sudani/Reuters
People watch a flag-raising ceremony and fireworks display in Pyongyang, North Korea Photograph: Jon Chol Jin/AP
Young people celebrate in front of a 2021 tree at Namsan mountain in Seoul, South Korea Photograph: Jeon Heon-Kyun/EPA
Guests stand at hotel room windows in Jakarta, Indonesia Photograph: Ajeng Dinar Ulfiana/Reuters FacebookTwitterPinterest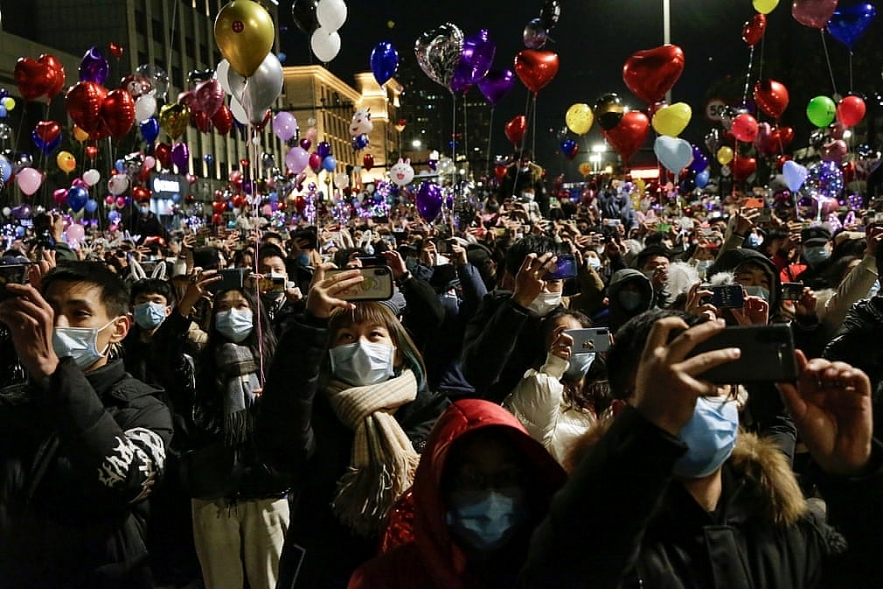 Crowds gather to celebrate the arrival of the new year in Wuhan, China Photograph: Tingshu Wang/Reuters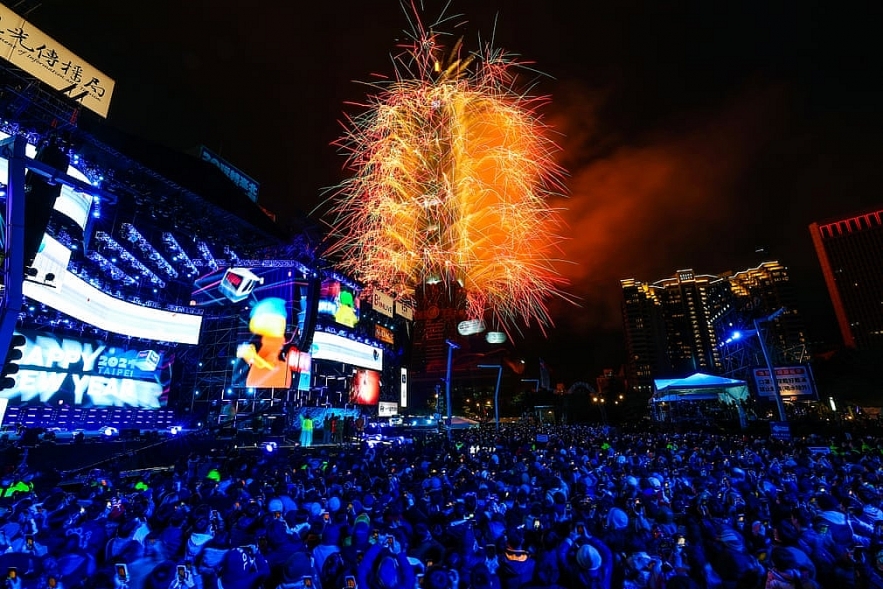 Fireworks and light effects illuminate the night sky around the Taipei 101 skyscraper in Taiwan Photograph: Ritchie B Tongo/EPA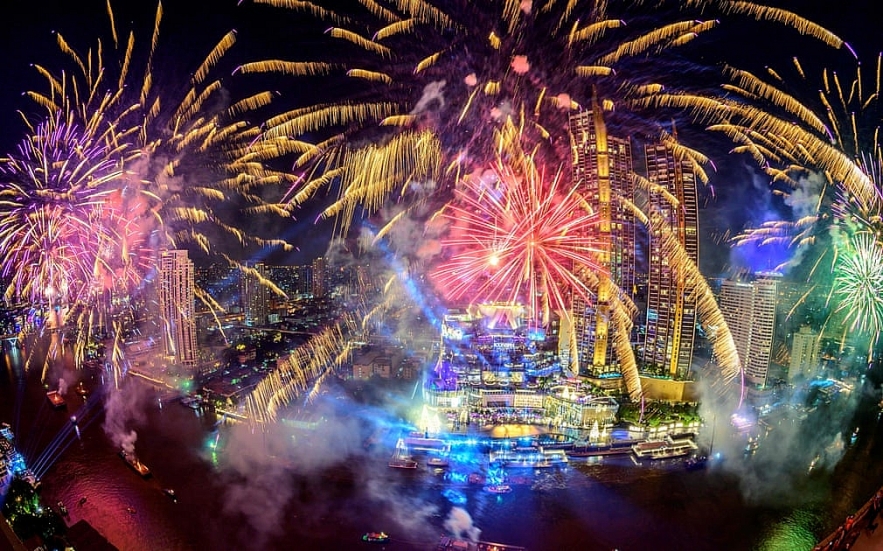 Fireworks erupt over the Chao Phraya river in Bangkok, Thailand Photograph: Mladen Antonov/AFP/Getty Images FacebookTwitterPinterest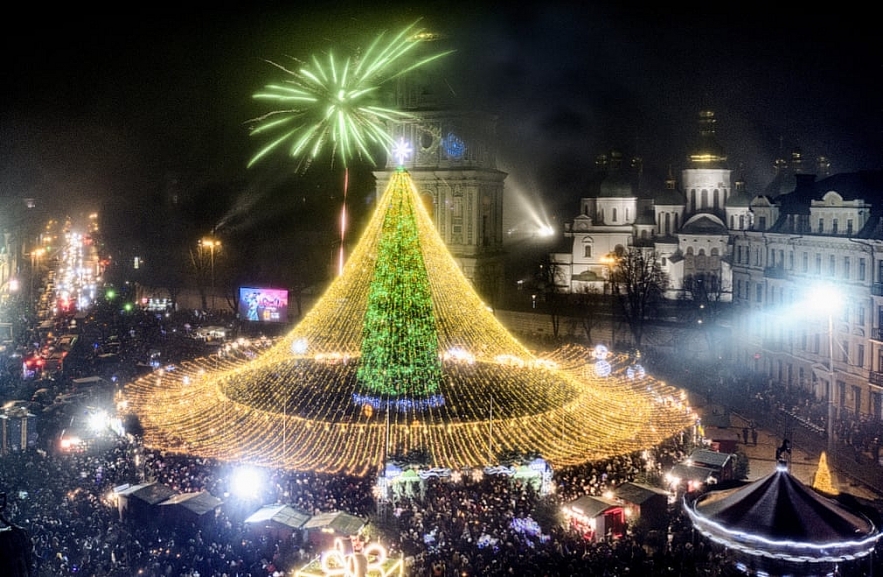 Crowds celebrate around a Christmas tree in Kiev, Ukraine Photograph: Efrem Lukatsky/AP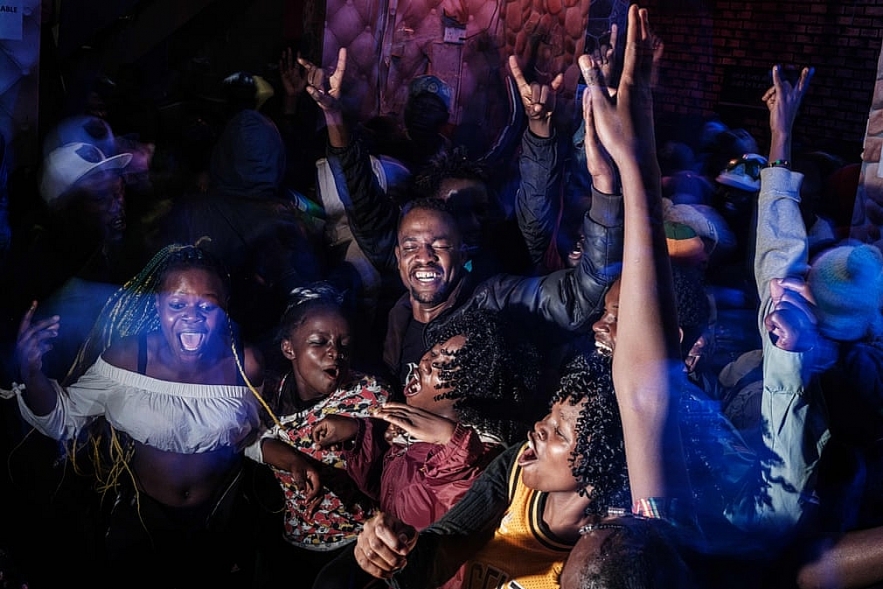 People celebrate after counting down to the new year in a bar in Kibera in Nairobi, Kenya Photograph: Yasuyoshi Chiba/AFP/Getty Images FacebookTwitterPinterest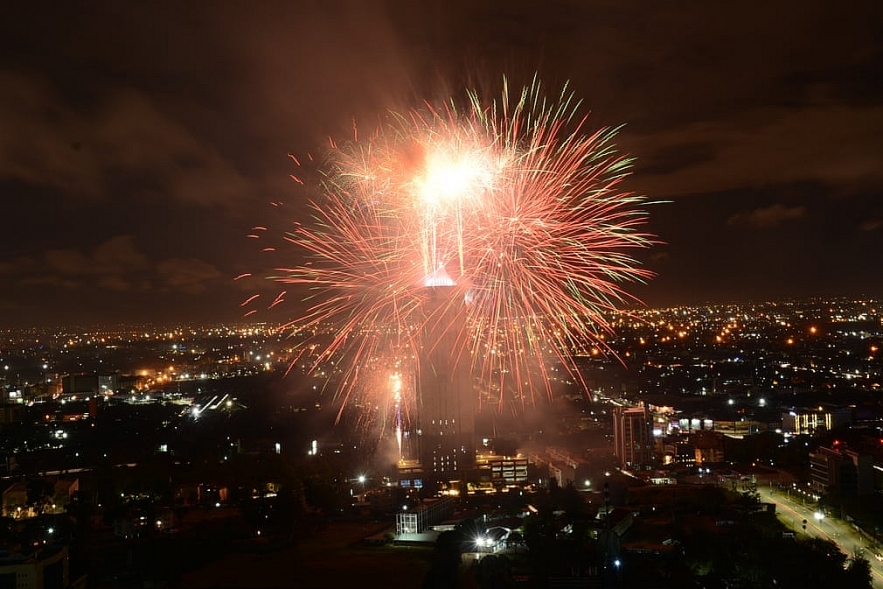 Fireworks illuminate the night sky in Kenya, Nairobi Photograph: Dennis Sigwe/Rex/Shutterstock FacebookTwitterPinterest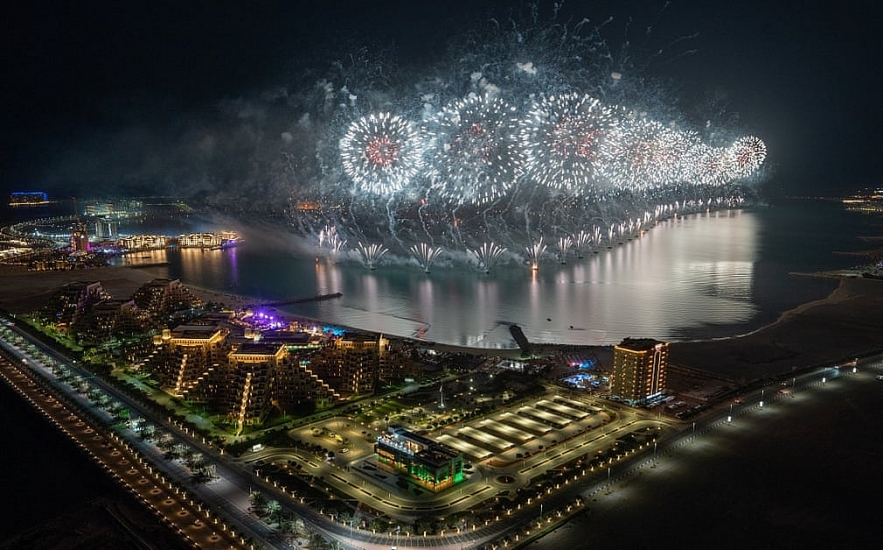 The Ras al Khaimah celebrations in the UAE's northernmost emirate Photograph: Handout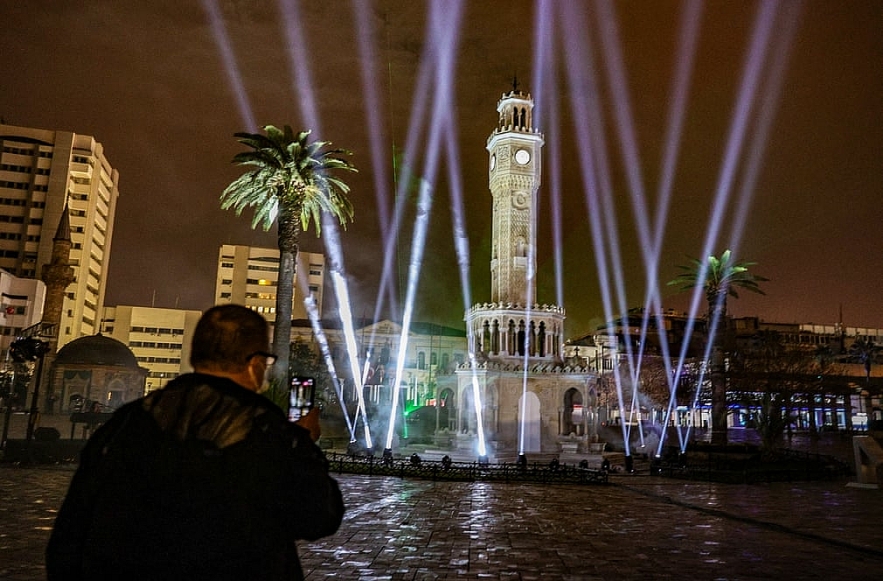 A light show illuminates Konak square in Izmir, Turkey, during a curfew Photograph: Anadolu Agency/Getty Images
Revellers celebrate in the Scheveningen, in the Netherlands where fireworks were banned Photograph: Remco Koers/EPA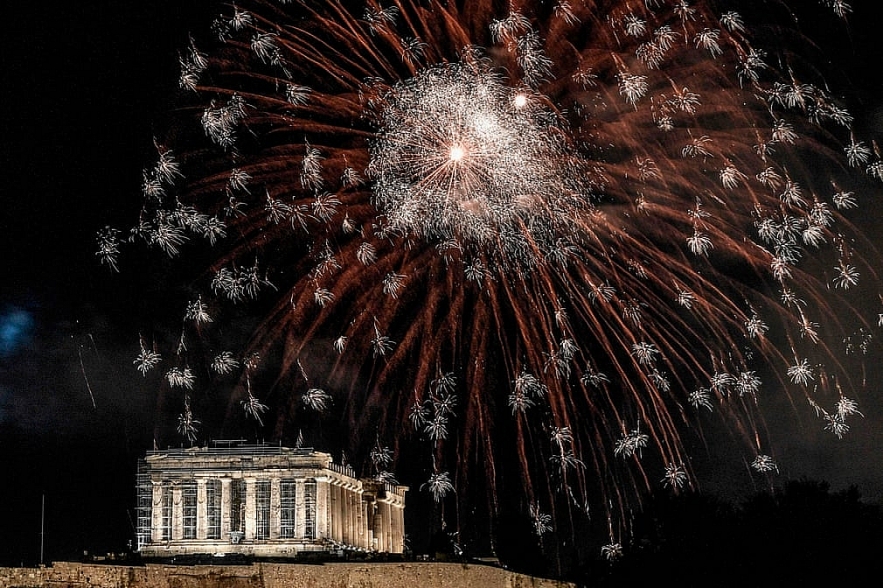 Fireworks explode over the Acropolis in Athens, Greece Photograph: Louisa Gouliamaki/AFP/Getty Images FacebookTwitterPinterest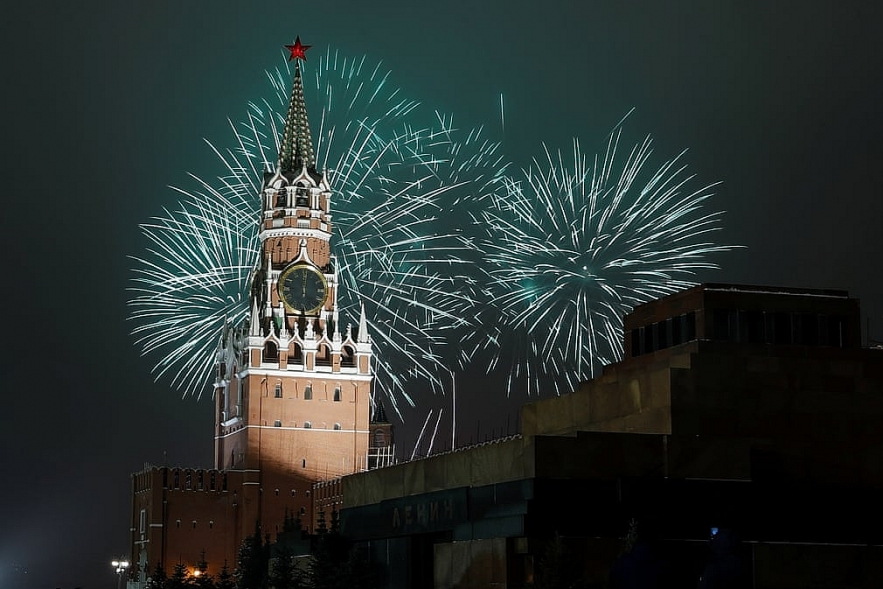 Fireworks explode behind the Kremlin's Spasskaya tower in Moscow, Russia Photograph: Evgenia Novozhenina/Reuters FacebookTwitterPinterest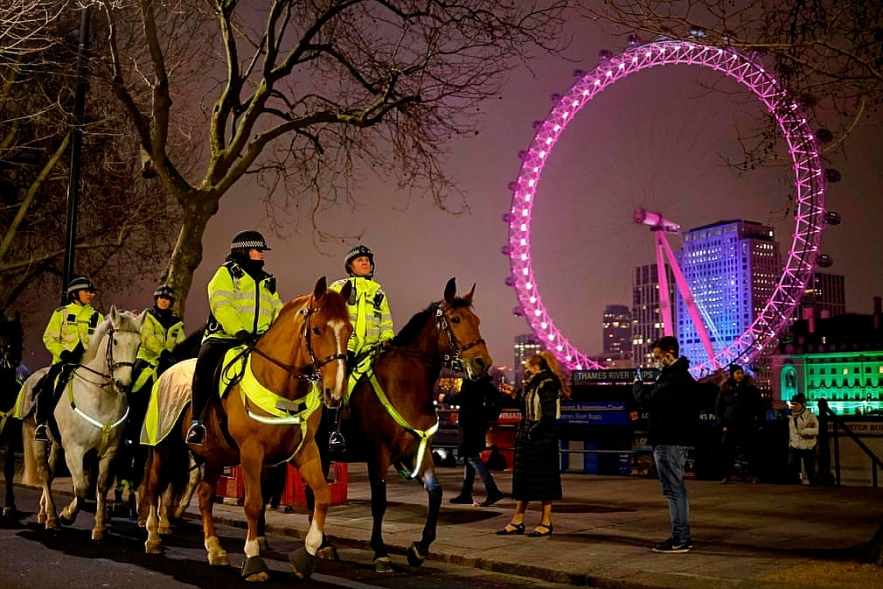 Mounted police officers patrol the Victoria Embankment opposite the London Eye Photograph: Tolga Akmen/AFP/Getty Images FacebookTwitterPinterest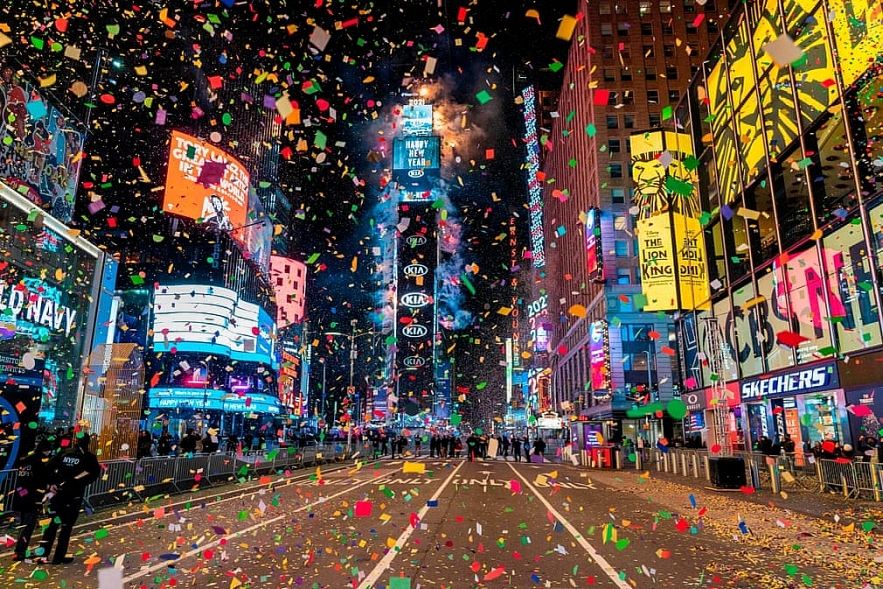 Confetti showers a quiet Times Square in New York Photograph: Corey Sipkin/AFP/Getty Images FacebookTwitterPinterest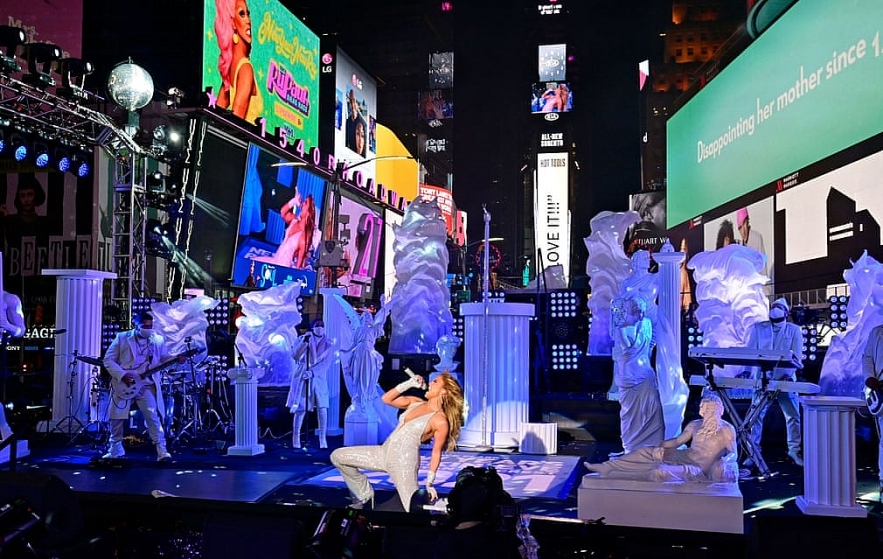 Jennifer Lopez performs in Times Square for a recording of Dick Clark's New Year's Rockin' Eve Photograph: Jeff Neira/ABC/Shutterstock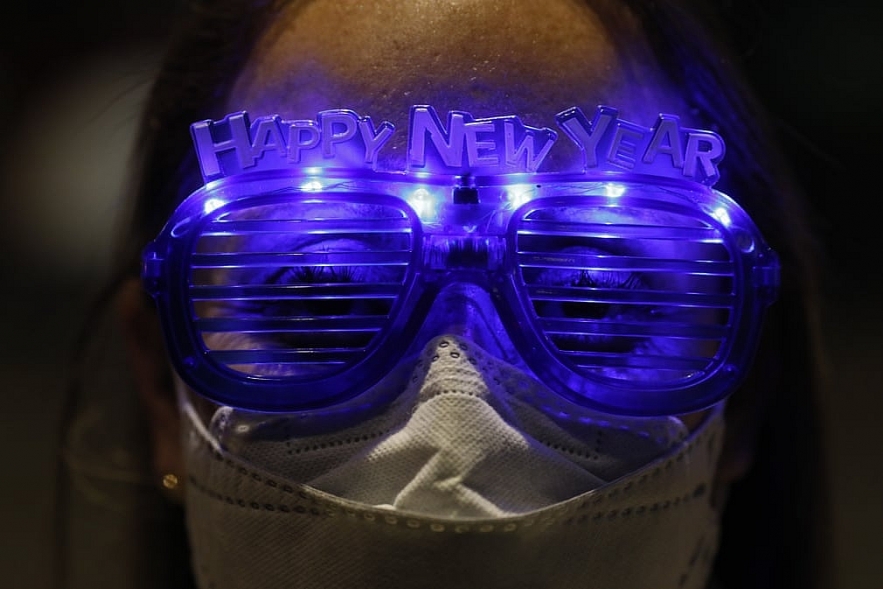 A tourist from Guatemala wears festive glasses in Mexico City Photograph: Rebecca Blackwell/AP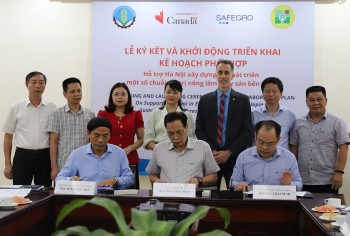 Make in Vietnam
As Vietnam furthers its international intergration, building agro-forestry-fishery high value chains is crucial for the sustainable development of the agriculture sector.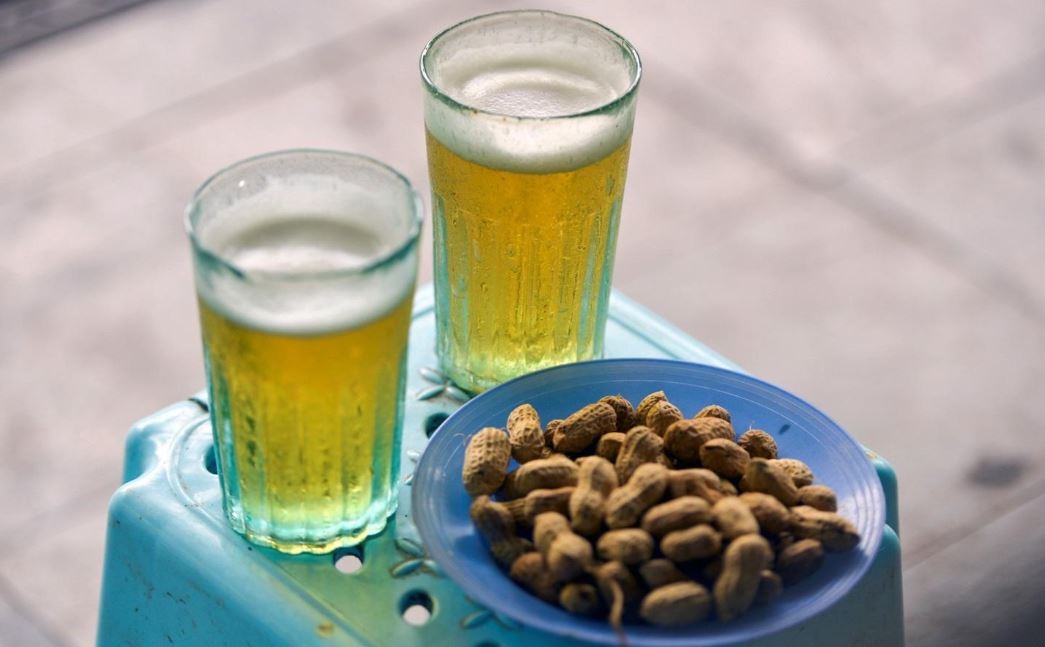 World
Among Vietnamese best beer destinations voted by foreign travelers, Hanoi is followed by Ho Chi Minh City, Hoi An, Nha Trang, and Da Nang.
August 06, 2022 | 14:54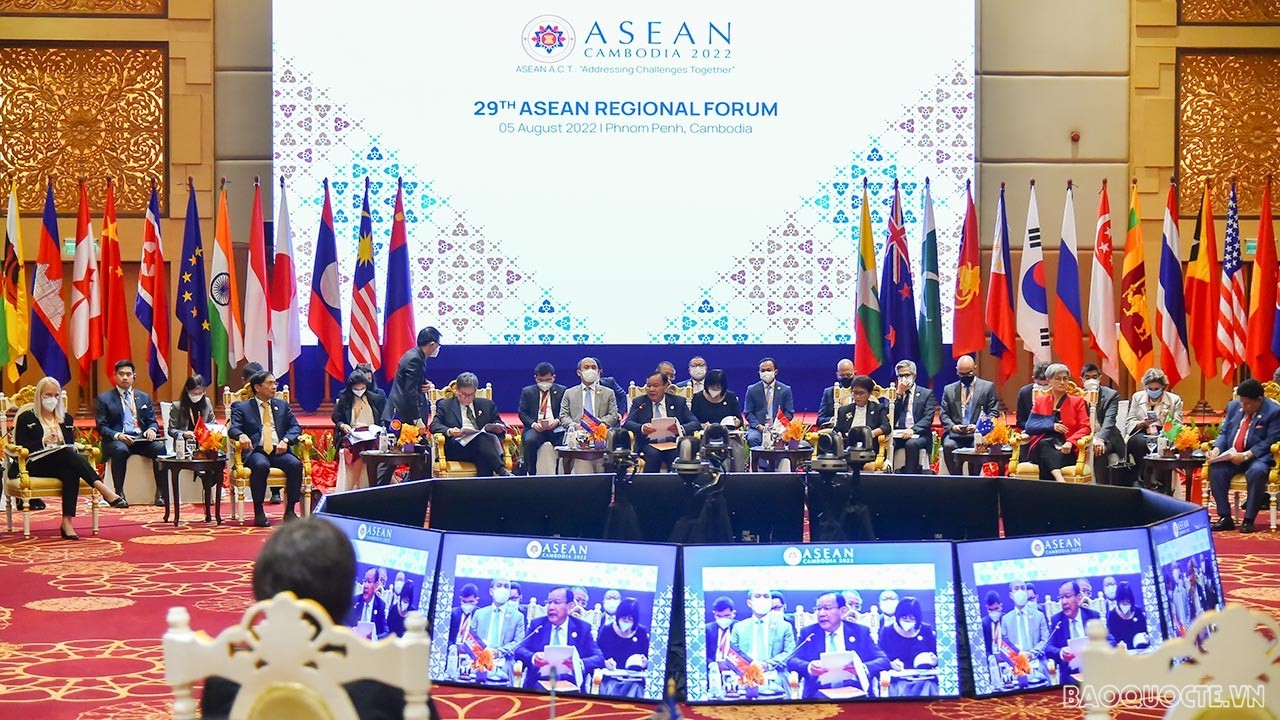 World
Foreign Minister Bui Thanh Son attended the 29th ASEAN Regional Forum (ARF) that took place in Phnom Penh, Cambodia on August 5 within the framework of the 55th ASEAN Foreign Ministers' Meeting (AMM-55), and held several bilateral meetings on the sidelines of the event.
August 06, 2022 | 09:12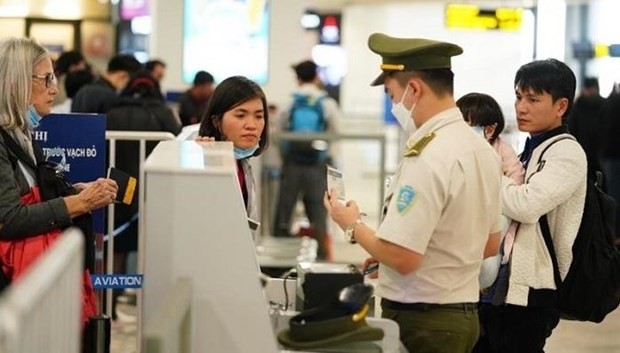 World
The Ministry of Health has asked localities nationwide to monitor foreign arrivals from countries with monkeypox as an early response after infections were spotted in the region.
August 05, 2022 | 16:11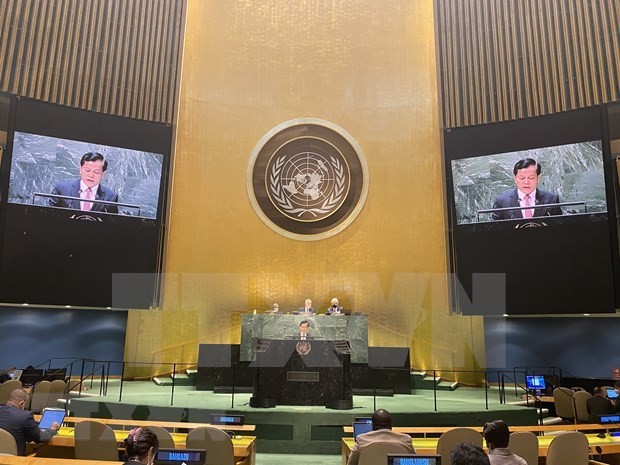 World
Deputy Foreign Minister Ha Kim Ngoc had a meeting on August 3 with United Nations (UN) Secretary-General Antonio Guterres who highly valued Vietnam's active and responsible contributions to the common work of the organisation, especially the country's strong commitments in the fight against climate change, and promised to continue supporting Vietnam in this work.
August 04, 2022 | 16:57