Pope Francis to skip New Year's Eve masses due to sciatic pain
Pope Francis will skip the 2021 New Year's Eve and New Year's Day celebrations hosted by the Vatican due to sciatic pain.
The first time the Pope has missed New Year's Eve or Christmas celebrations
In a statement obtained by CNN, the Vatican announced that Francis would be replaced at Thursday's Vespers service by Cardinal Giovanni Battista Re and at Friday's New Year's Day Mass by Cardinal Secretary of State Pietro Parolin. He will continue to lead the Angelus prayer on Friday, according to Vatican officials.
The chronic nerve condition that causes hip pain for the 84-year-old meant that "celebrations this evening and tomorrow morning... will not be led by the Holy Father," Vatican spokesman Matteo Bruni said in a statement.
Later Friday, the pontiff will lead the Angelus prayer from the library in the Apostolic Palace "as planned", the spokesman said.
Shortly before Christmas, two cardinals in the pope's entourage contracted Covid-19, raising fears that Francis, who rarely wears a mask, risked infection, France 24 reported.
In addition to the Argentinian-born pope's official events reported by the Holy See's press office, he also has many private meetings at the Vatican's guest house Santa Marta, where he lives.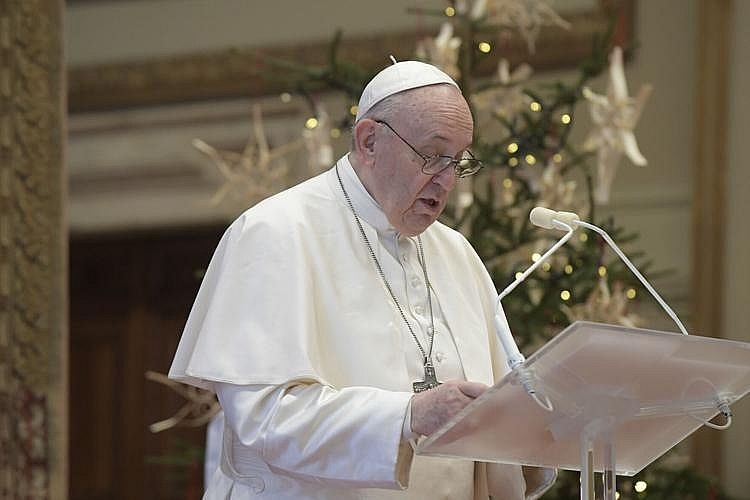 Pope Francis delivers the Christmas Day blessing at the Vatican this year. Vatican Media/AP As featured on
The pope has been delivering his addresses from the apostolic palace during the end-of-year holidays as Italy is on lockdown and movement is restricted. Traditionally, the faithful would flock to St. Peter's Basilica and the square in front of it for the services and the Angelus prayer.
This marks the first time the Pope has missed New Year's Eve or Christmas celebrations, but not the first event he has skipped.
On February 27, Pope Francis, who is 84, canceled a scheduled mass for what the Vatican press office described as a "slight imposition," denying rumors that the Pontiff could have contracted Covid-19. He was later seen coughing, sneezing and speaking with a hoarse voice, Independent Tribune reported.
The pope has a risk factor for Covid aside from his advanced age. When he was 21 years old in 1957, he suffered from severe pleurisy, requiring surgery to remove part of his right lung, according to biographer Austen Ivereigh. The Vatican has not yet indicated when the pope may be vaccinated against Covid-19.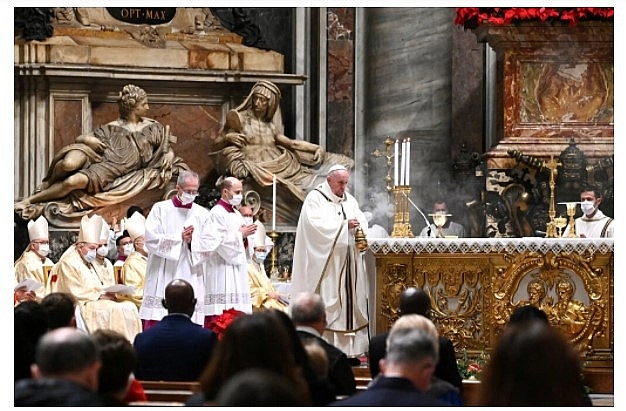 Pope Francis on Christmas Eve in St. Peter's Basilica.Credit...Pool photo by Vincenzo Pinto By Elisabetta Povoledo
The worst thing that had happened to him in his early days as pope
According to New York Times, Francis first revealed that he suffered from sciatica in 2013, four months into his pontificate, telling reporters that it was the worst thing that had happened to him in his early days as pope. "I was sitting in an armchair to do interviews and it hurt," he said at the time. "Sciatica is very painful, very painful! I don't wish it on anyone!"
Sciatica is a common condition that causes pain along the sciatic nerve down the lower back and legs. It is caused by parts of the body pressing down on the nerve itself. Treatment ranges from physical therapy to steroid injections, The Hill reported.
He is sometimes seen walking with difficulty because of the pain and receives regular physical therapy because of the condition.
An Italian Catholic newsmagazine reported in 2017 that the pope had been receiving massages and injections for the condition. The Vatican later confirmed the Pope underwent treatment, including massages and injections twice a week to reduce the leg pain.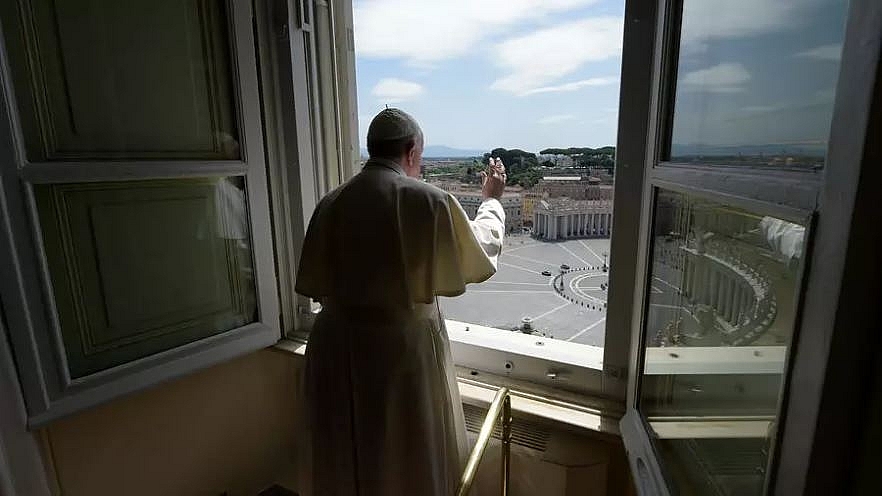 During Italy's first lockdown the pope made brief appearances at an Apostolic Palace window, greeting the few people who ventured out into St Peter's Square Handout HO/AFP/File
In 2014, a year after he was elected pope, Francis was forced to cancel several engagements because of what was believed to be a stomach ailment. That year he also missed walking in a Lenten procession because of leg pain. But his health has been generally good since his election.According Reuters, in March this year, a bad cold kept him from taking part in a week-long Lenten retreat with his with senior aides south of Rome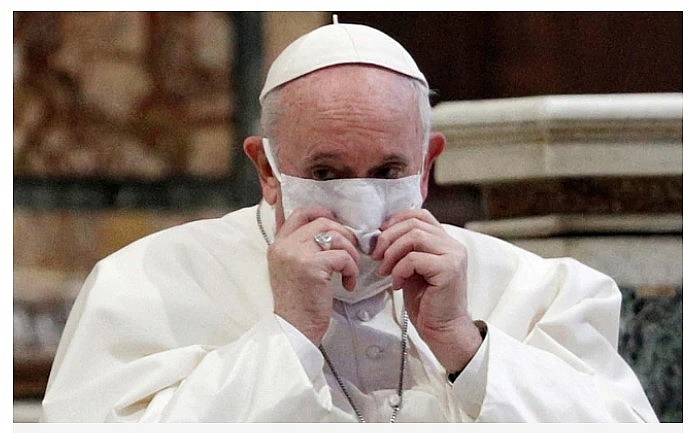 The Vatican said the pope would lead his noon prayer on Friday as scheduled. Photo: NDTV
Last week, he presided at a Christmas Eve Mass and the next day read a Christmas Day "Urbi et Orbi" (to the city and the world) message while standing, both without apparent difficulties.
His latest appearance was at Wednesday's general audience, held virtually in the Vatican because of the pandemic. There too, he showed no apparent difficulties, although he sits at the audiences.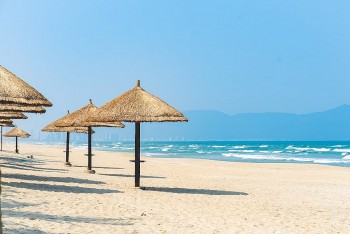 Travel
According to NZ Herald News, Da Nang beach is an ideal place to sunbathe during summer vacation.