In Photos: Vietnam in good control of infectious diseases
Vietnam is doing a great job in containing infectious diseases, including the deadly Covid-19 pandemic that is playing havoc around the world.
In Vietnam, all common infectious diseases including malaria, dengue fever, hand, foot and mouth disease, etc., witness a year-on-year decline. No epidemic with exponential new infections or outbreaks in the community reported so far.
Epidemic prevention has been proactively and synchronously implemented with the support of preventive healthcare system from all levels, according to Tin Tuc.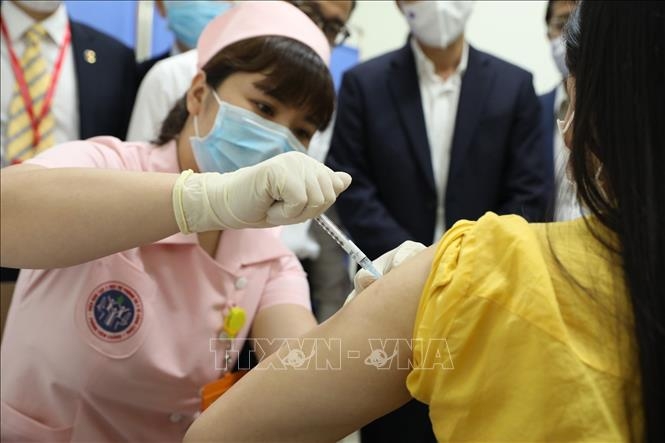 (Photo: VNA)
On March 15 morning, the Ministry of Health officially launched the first human trials phase of the homegrown Covivac Covid-19 vaccine. The first 6 volunteers were given the jabs in the morning.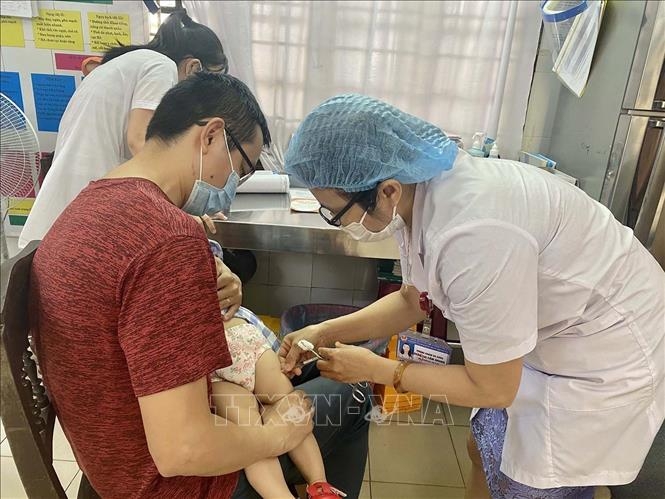 (Photo: VNA)
Children in Thua Thien Hue were brought to the provincial Centers for Disease Control and Prevention (CDC)to get vaccinated.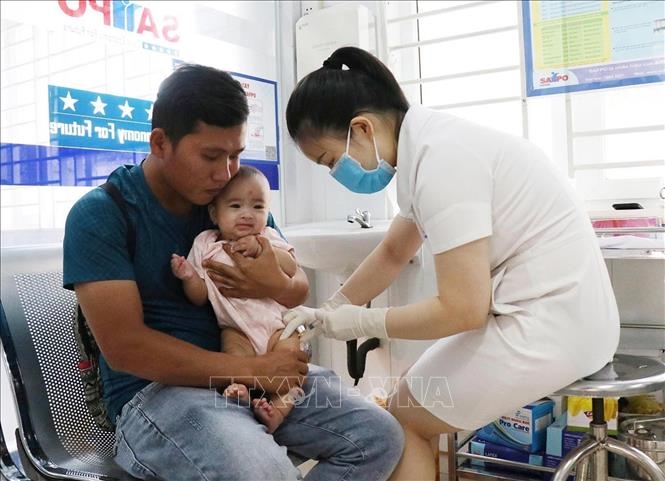 (Photo: VNA)
Parents in Daklak choose the 6-in-1 vaccine for their children's protection at the DakLak's CDC.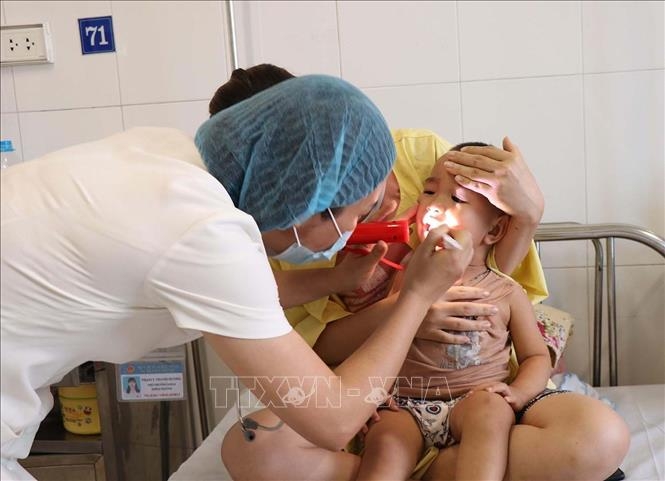 (Photo: VNA)
Doctors examining one pediatric patient contracting hand, foot and mouth virus at Bac Ninh Obstetric hospital.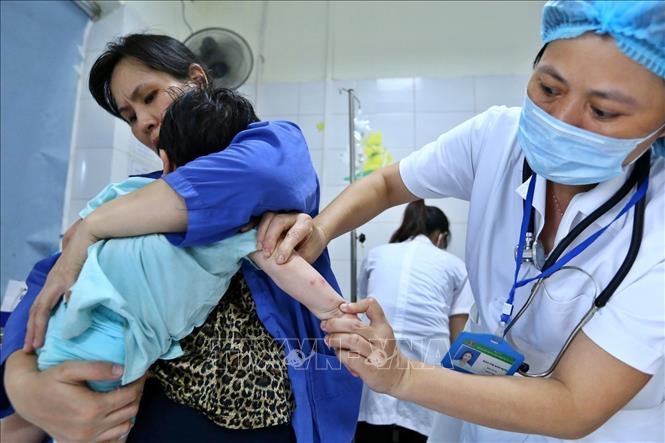 (Photo: VNA)
The treatment of hand, foot and mouth disease for pediatric patients at the National Hospital for Tropical Diseases.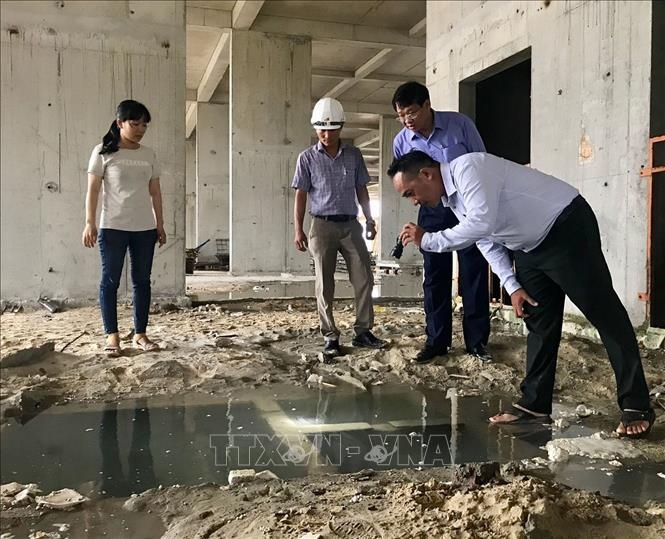 (Photo: VNA)
The functional forces of Khanh Hoa province checking the tunnels and reservoirs at the Ha Quang social housing project, Nha Trang city to deploy the elimination of larvae.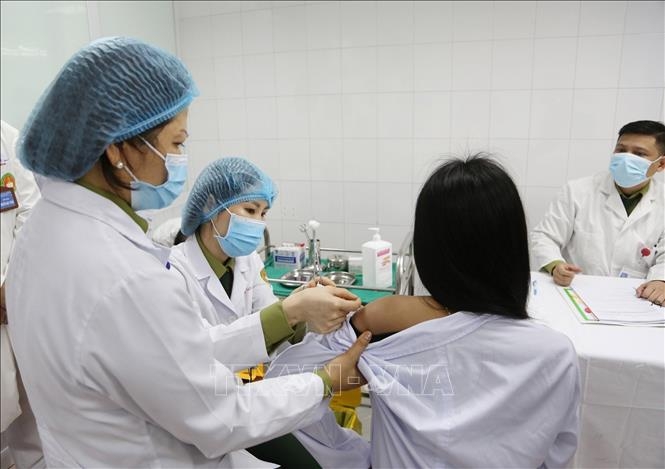 (Photo: VNA)
Last December 26, the first volunteer was given the Nanocovax vaccine with the dose of 50 mcg at the Military Medical Academy. Nanocovax, studied and produced by Nanogen pharmaceutical company, is the first made-in-Vietnam to enter human trial.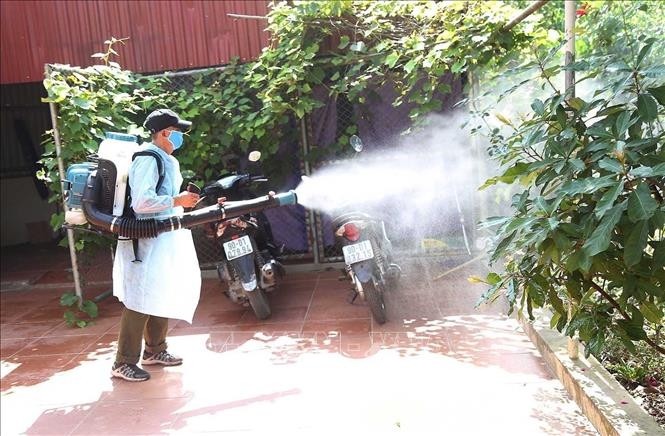 (Photo: VNA)
One medical staff spraying insecticide against dengue fever following dengue fever outbreak in Le Thuy village, Trac Van commune, Duy Tien town, Ha Nam province.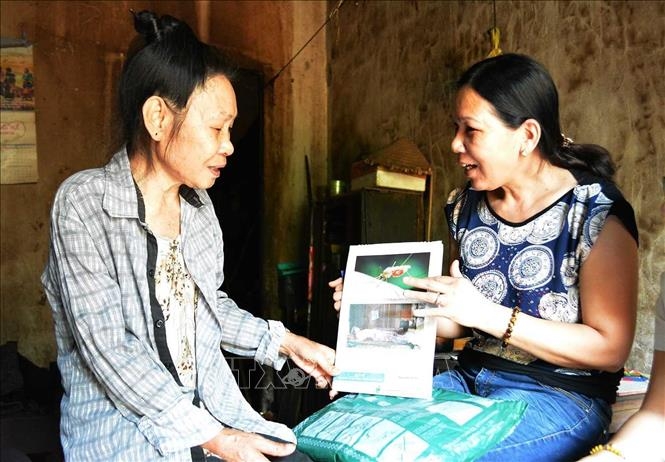 (Photo: VNA)
Medical staff in Cu Hue commune, Ea Kar district, Dak Lak province communicating on malaria prevention to ethnic minorities.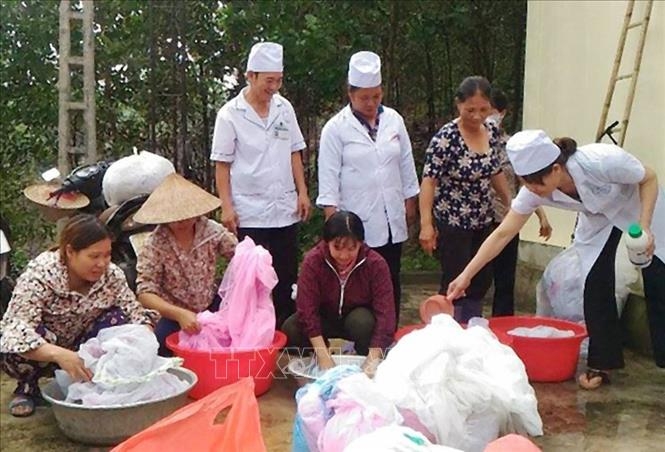 (Photo: VNA)
Health workers instructing locals on how to apply chemicals to mosquito nets to get rid of mosquitoes in Binh Son commune, Song Cong city, Thai Nguyen province.
(Photo: VNA)
Female scientists at the National Institute of Hygiene and Epidemiology isolating SARS-CoV-2. Vietnam one of the first four countries in the world to successfully isolate the novel coronavirus.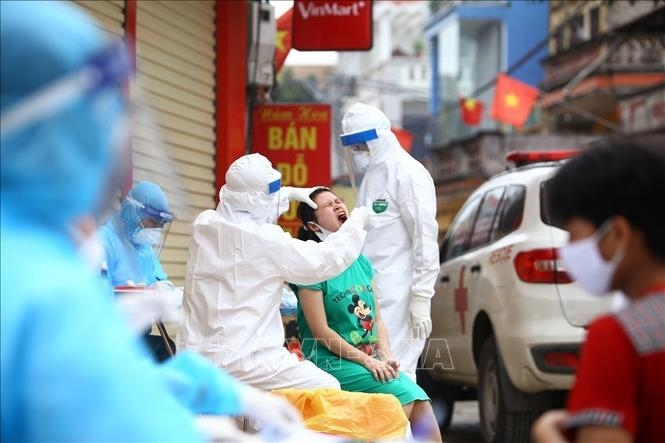 (Photo: VNA)
Medical personnel taking blood samples from residents for Covid-19 tests in Ha Loi village, Me Linh commune, Me Linh district, Hanoi on April 11.
On April 7, the World Health Organization (WHO) spoke highly of Vietnam's vaccine regulatory system, saying it reaches the second-highest level in the Global Benchmarking Tool (GBT).
Vietnam's vaccine NRA, which has been maintained and developed over the past years, not only serves domestic vaccine demand but also paves the way for homegrown vaccine exportation, contributing to the global vaccine chain.
Vietnam has currently produced 11 vaccines against 11 diseases for its Extended Immunization Programs. These vaccines include vaccines for tuberculosis, diphtheria, pertussis, tetanus, hepatitis B, Japanese encephalitis, cholera, typhoid, measles, rubella, polio. The country is also capable of manufacturing other candidates for the treatment of seasonal flu, H5N1, rotavirus, VTC News reported.
Regarding Covid-19 vaccines, Vietnam is having four potential indigenous candidates studied and developed by Nanogen, Vabiotech, Polyvac and the Institute of Vaccines and Medical Biologicals (IVMB), all have completed the laboratory production process.
While Vabiotech and Polyvac's vaccines are still under evaluation on animals, Nanogen's Nanocovax and IVAC's Covivac have entered the second and first phase of human trials respectively.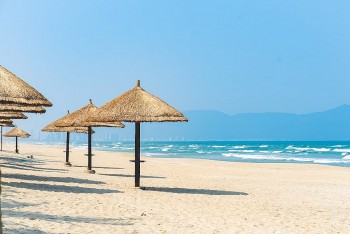 Travel
According to NZ Herald News, Da Nang beach is an ideal place to sunbathe during summer vacation.