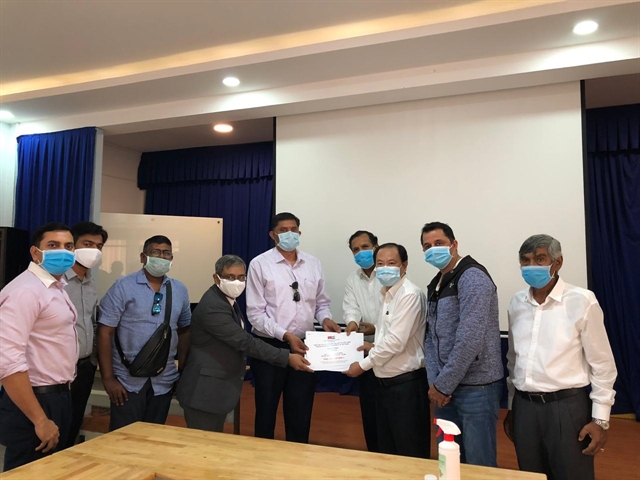 The Indian Business Chamber in Viet Nam donates VND300 million to the HCM City Department of Health for the prevention and control of the COVID-19 pandemic in HCM City on Monday. (Photo source: INCHAM)
Mohan Ramesh Anand, chairman of INCHAM, said: "To fulfil a part of INCHAM's commitment in the memorandum signed with the Government of Việt Nam, INCHAM would like to make a small contribution to join hands with the medical team in Viet Nam for COVID-19 prevention and control.
"We sincerely appreciate the extraordinary efforts and proactive measures being taken by the Ministry of Health to keep all the people including the expatriate community living and working in Viet Nam safe and to prevent the spread of COVID-19 pandemic.
"Due to the long friendship and strategic partnership between our two nations, Viet Nam and India, we feel a sense of responsibility towards supporting and strengthening you in this fight against COVID-19."
VNA