India names its central street for President Ho Chi Minh
In the city of Kolkata, West Bengal state, India, the Ho Chi Minh street symbolizes the national liberation cause.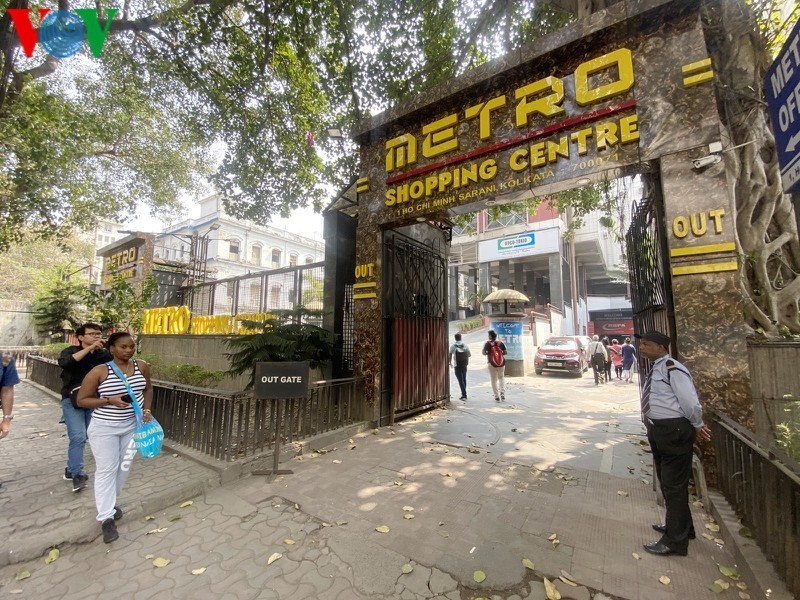 Metro shopping center, one of the most bustling malls in the city, is located at No. 1, Ho Chi Minh street (Photo: VOV)
With a population of around 11 million, Kolkata city is India's third largest city, as well as the capital of West Bengal state.
Given the fact that Kolkata used to be India's captial during the British colonial period, Kokatans since 1945 have been strongly influenced and inspired by Vietnam's national liberation movement. Indians have since risen up to fight for independence, free themselves from the British colony in 1947.
Indian people have named one street, which lies in the heart of Kolkata city, after Ho Chi Minh President's to commemorate the inspiration of national liberation. There's also a memorial board of the president on this street.
Ho Chi Minh street is one of the main routes in Kolkata city, in which the US and UK consulates are located. Located at No.1 on Ho Chi Minh street is the bustling Metro shopping center – one of the most modern shopping center in Kolkata.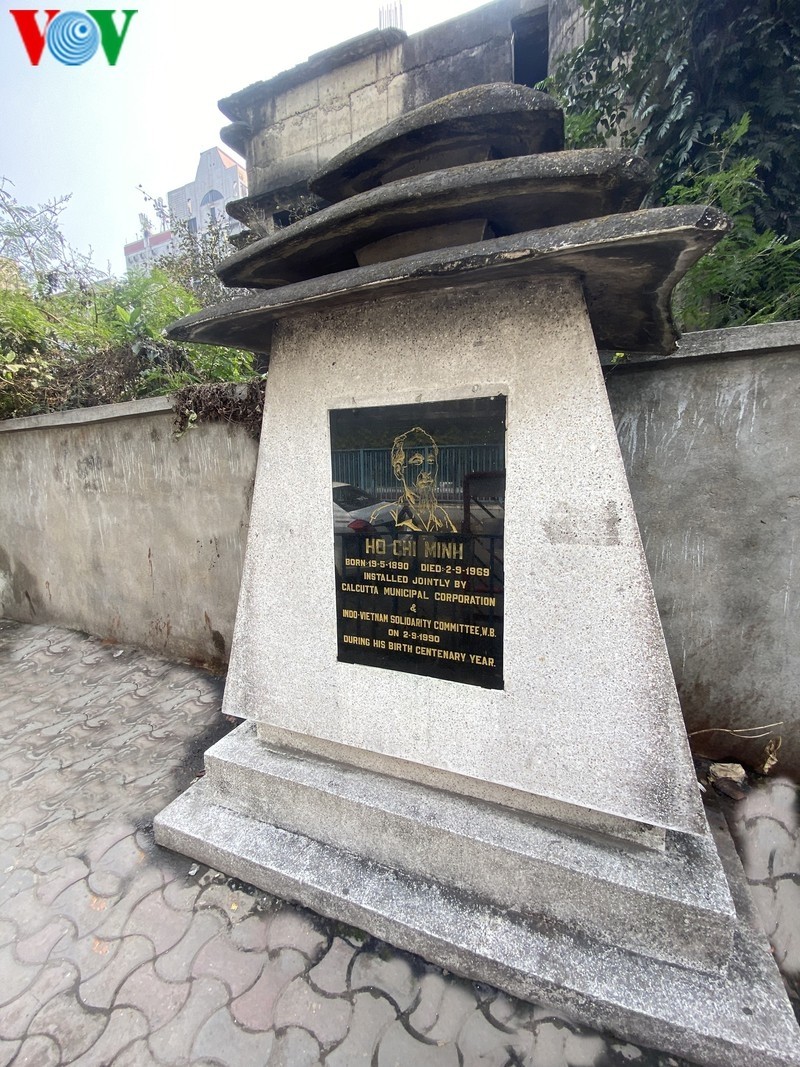 Ho Chi Minh memorial board in Ho Chi Minh street, Kolkata city (Photo: VOV)
No matter how modern it is at present, the city of Kolkata still retains its deeply-rooted traditional cultures of the Ganges region.
Kolkatans have a proverb that says "We might forget our father's name, but we will never forget Vietnam". With that in mind, Kolkatans always welcome Vietnamese visitors with a warm, enthusiastic spirit.
According to Deputy Foreign Minister Le Hoai Trung, there are nearly 20 other roads and avenues named after Uncle Ho, including France, Russia, Angola, etc. Certain schools in countries such as Russia, Mongolia, Mexico, Cuba, also proudly carry the name of Ho Chi Minh President.