India to Implement Quick Impact Projects in 9 Vietnamese Localities
The Indian Embassy in Vietnam just signed memoranda of understanding on cooperation in implementing the Quick Impact Projects (QIPs) with nine provinces.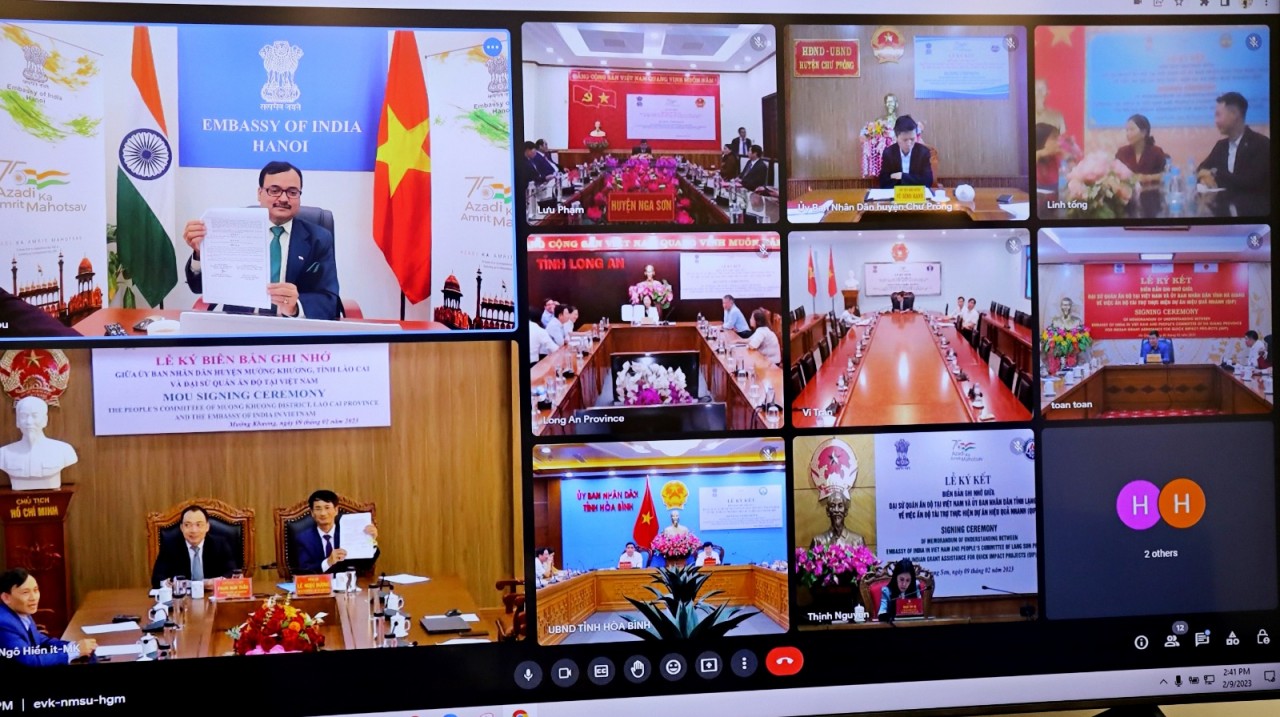 Delegates from the Indian Embassy in Vietnam and nine Vietnamese localities. Photo: Indian Embassy in Vietnam
The Embassy of India in Hanoi on February 9 signed the Memoranda of Understanding (MoU) with the People's Committees of nine provinces of Vietnam – Binh Phuoc, Gia Lai, Ha Giang, Hoa Binh, Lai Chau, Lang Son, Lao Cai, Long An, and Thanh Hoa – for Government of India's support to nine local Quick Impact Projects (QIPs).
The signing ceremony was represented by Subhash P. Gupta, deputy chief of Mission; Hoang Gia Long, standing vice chairman of People's Committee of Ha Giang; Nguyen Van Chuong, vice chairman of People's Committee of Hoa Binh; Doan Thu Ha, vice chairman of People's Committee of Lang Son and leaders of People's Committees and relevant Departments of relevant provinces of Vietnam.
The MoU signed this year shall facilitate the implementation of grassroots projects in nine provinces, including – educational infrastructure in Binh Phuoc, Lang Son, Lao Cai, Long An, and Thanh Hoa Provinces; irrigation and water supply projects in Gia Lai and Ha Giang provinces, a social welfare project in Hoa Binh and a road project in Lai Chau.
With these nine projects, the total number of QIPs supported by India in Vietnam will reach 46 projects covering 39 provinces.
Addressing the virtual signing ceremony, Subhash P. Gupta, Deputy Chief of Mission noted that the success of QIP program in Vietnam signified their contribution in bringing quick development at local level.
He added that the cooperation between his embassy and local authorities in the on-time implementation of these projects demonstrates the strength of the Comprehensive Strategic Partnership between India and Vietnam, and contributes to Vietnam's joint efforts to achieve Sustainable Development Goals.
Vice Chairman of Lang Son People's Committee Doan Thu Ha thanked the Embassy and the Government of India for implementing QIPs in Vietnam.
He appreciated the benefits of these small projects in remote and difficult areas of Vietnam, particularly in supporting basic infrastructure in education, road, and irrigation sectors, thus complementing the socioeconomic development efforts of local authorities.
Since the establishment of diplomatic ties in 1972 which were upgraded to a strategic partnership in 2007 and then a comprehensive strategic partnership in 2017, the Vietnam – India relations have been growing strongly and recording great achievements across cooperation pillars such as politics – diplomacy, defense – security, trade- investment, science – technology, culture, and people-to-people exchange.
The Quick Impact Projects are implemented as part of the grant-in-aid program under the Mekong Ganga Cooperation (MGC) support activities of the Government of India. During the Virtual Summit between the Prime Ministers of India and Vietnam held on 21 December 2020, the Government of India decided to increase the number of QIPs for Vietnam every year from 5 to 10, taking into account the benefits that these small projects bring at the grassroots level.
The QIPs mostly cover the upgradation of physical infrastructure such as roads, and local community centers, and social infrastructure such as in the education, health, sanitation or community development sectors. The short gestation projects are aimed to directly benefit locals, with immediate and visible results.
Vietnam Shows Support to Global South

India is hosting a special virtual Summit on January 12-13. This "Voice of Global South Summit" under the theme "Unity of Voice, Unity of Purpose" ...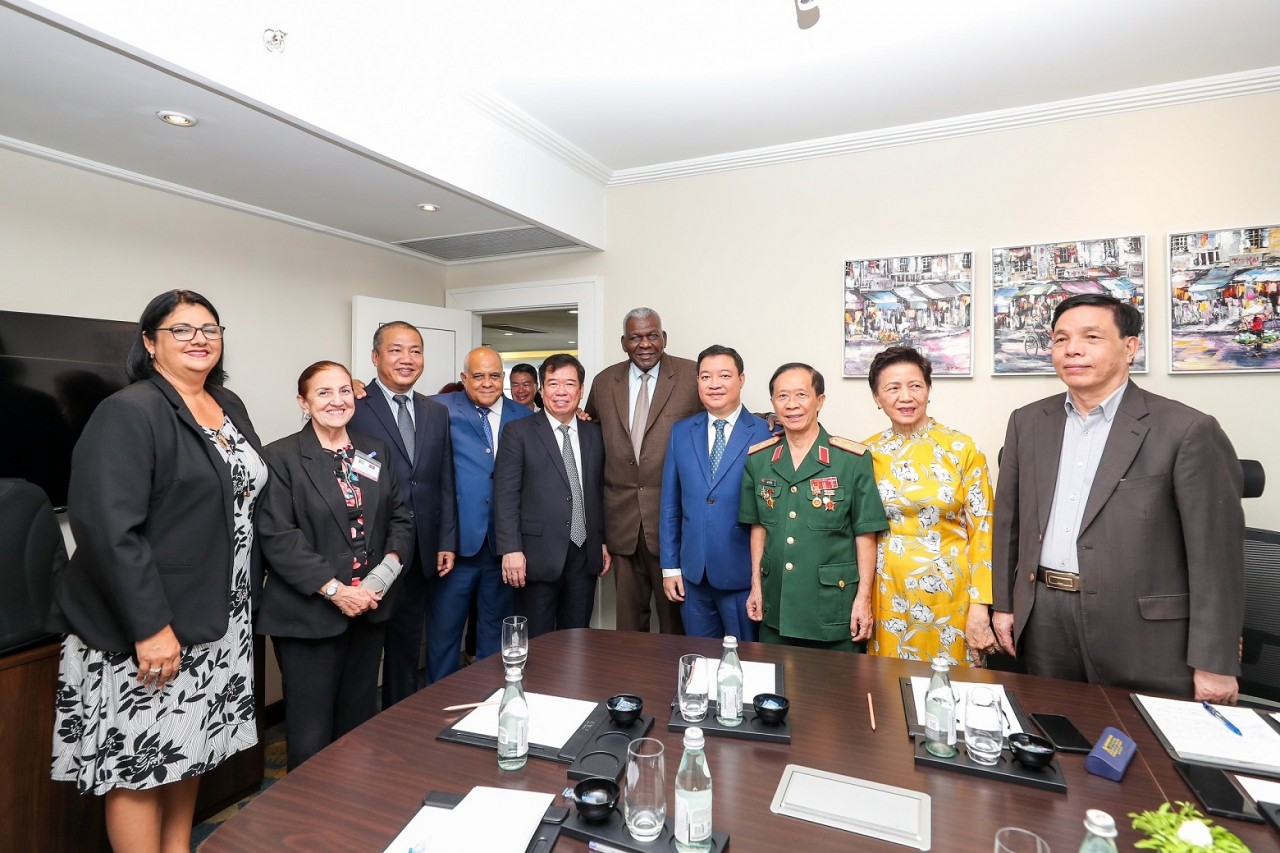 Friendship
President of the National Assembly of People's Power of Cuba Esteban Lazo Hernandez emphasized that Vietnam - Cuba is always united and faithful because they are one family.
September 27, 2023 | 15:11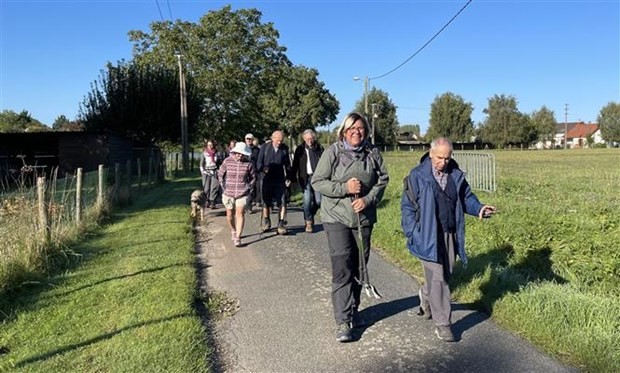 Friendship
The Children's Walk For Hope is a virtual event that will be held globally recently.
September 27, 2023 | 14:54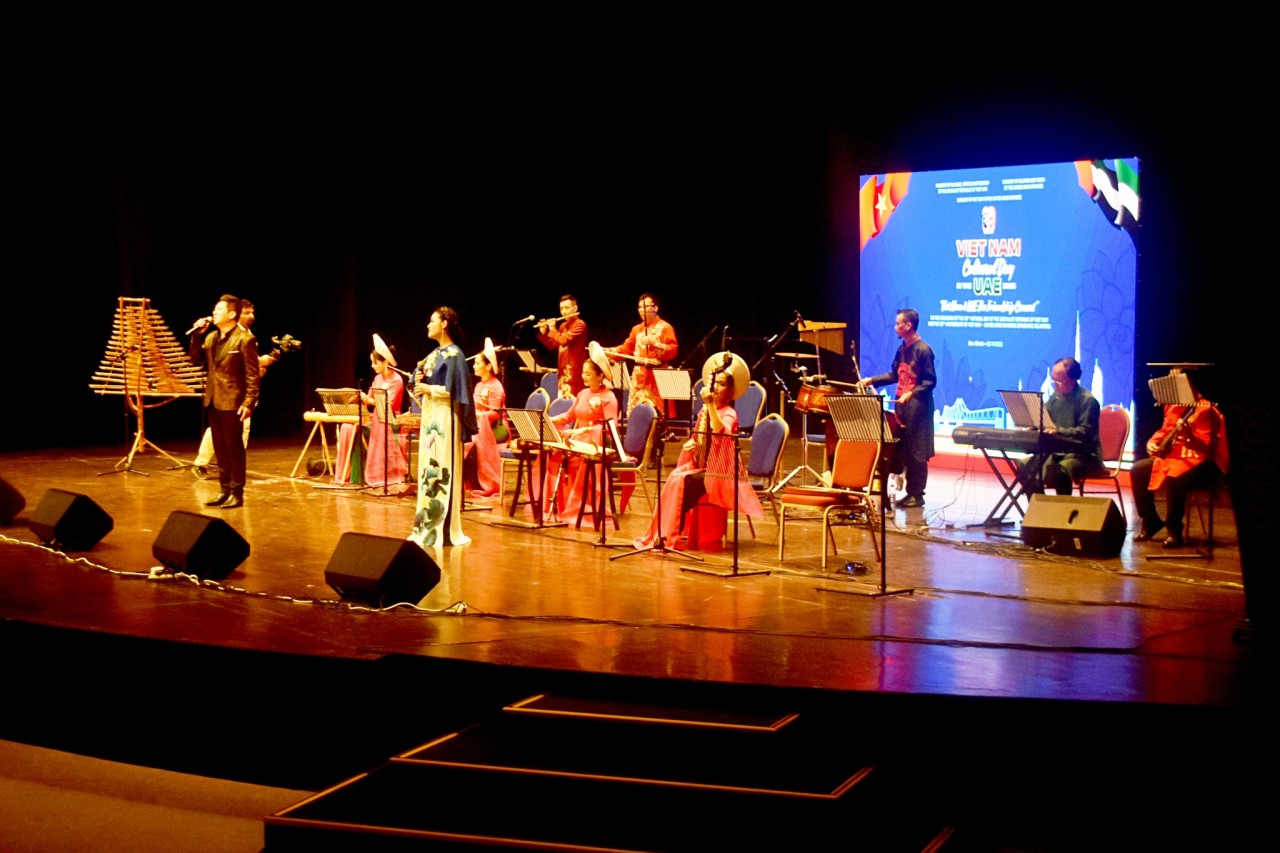 Friendship
A special art performance was held in the capital Abu Dhabi, gathering leading artists from Vietnam and the United Arab Emirates (UAE).
September 27, 2023 | 14:01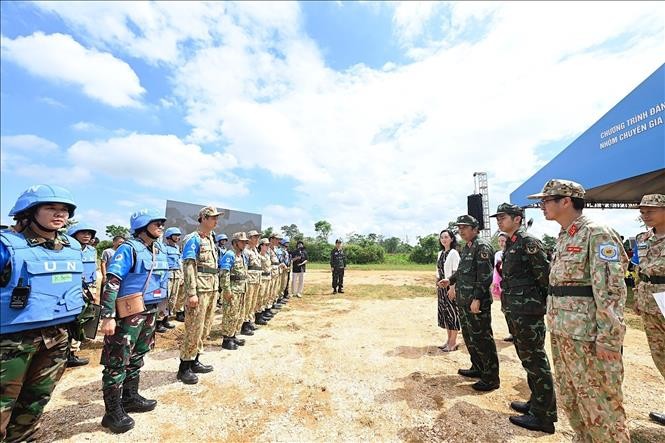 Friendship
Japan and representatives of State members of ASEAN Defence Ministers' Meeting Plus (ADMM-Plus) valued the preparations of Vietnam in hosting the Competency Evaluation Program for Prospective UN Peacekeepers (CEPPP) as well as outcomes of the program.
September 27, 2023 | 07:53