India weather forecast latest, January 2: Temperatures to rise with light rain expected
The minimum temperatures in India continue to hover well below the normal limits and it is expected to rise during the next 24 hours.
According to Skymet Weather, a western disturbance persists over Jammu and Kashmir in North India. Due to the effect of western disturbance, there is a cyclonic area over western Uttar Pradesh in the plains. Another cyclonic circulation has developed over southwestern parts of Rajasthan and adjoining areas.
A cyclonic circulation is active over the southwestern parts of the Bay of Bengal and adjoining Sri Lanka, due to which the northeast monsoon is beginning to show its effect in the last time in South India.
During the next 24 hours, the ongoing rain activity in parts of South India will reduce considerably. On 1 January 2021, most of the southern states will remain dry like the rest of the country.
Representational image.(HT Photo)
However, the weather will be favourable for rain in Konkan Goa and Madhya Maharashtra, as well as North India including Mumbai and Pune and some places, will see rain in the first day of the new year.
In Punjab, Haryana, Delhi, Rajasthan, Uttar Pradesh and Bihar, minimum temperatures will remain below normal in most places due to which cold wave outbreak and frost will likely continue in these parts during the next 24 hours.
From the plains of northwestern India to the plains of the Ganges, there will be dense fog cover over the plains.
A fresh active western disturbance likely to affect the western Himalayan region and adjoining plains from January 3 onwards. It is likely to cause light to moderate snowfall over the western Himalayan region between January 3 and 6. Due to interaction between the western disturbance and lower level easterlies from Bay of Bengal, scattered to fairly widespread rainfall accompanied with thunderstorm or hailstorm at isolated places is likely over Punjab, Haryana, Chandigarh, Delhi, north Rajasthan, west Uttar Pradesh and northwest Madhya Pradesh during January 2 to 5 with maximum intensity on January 4 and 5, India Meteorological Department said in its Thursday bulletin.
Photo: IMD
Due to southeasterly winds over northwest and central India, minimum temperatures are likely to rise gradually by 3-5°C during the next 4 to 5 days. "Cold wave" to "severe cold wave" conditions are likely in some pockets over Himachal Pradesh, Punjab, Haryana, Chandigarh, Delhi, Uttar Pradesh, Rajasthan and west Madhya Pradesh during the next 24 hours.
"Cold day" to "severe cold day" conditions are likely over some pockets of Punjab, Haryana, Chandigarh, Delhi, Uttar Pradesh and west Madhya Pradesh during the next two days and over Himachal Pradesh during the next 24 hours, Hindustan Times reported.
Photo: Weather Online
According to IMD, a "cold day" or "severe cold day" is considered based on two parameters—a minimum temperature of under 10 degrees and maximum temperature is 4.5°C or 6.4°C below normal respectively. A cold wave occurs in plains when the minimum temperature is 10°C or below and/or is 4.5 notches lesser than the season's normal for two consecutive days. Cold wave is also declared when the minimum temperature is less than 4°C in the plains. Witnessing a cold day and cold wave together means the gap between day and night temperatures is lower than normal.
Dense to very dense fog is likely over Punjab, Haryana, Chandigarh, Delhi, Uttar Pradesh and dense fog is likely over parts of Bihar, Assam, Meghalaya, Nagaland, Manipur, Mizoram and Tripura during the next two days and over Uttarakhand, west Madhya Pradesh during the next 24 hours. Ground frost is likely over parts of Punjab, Haryana, Chandigarh, Delhi and north Rajasthan during the next 24 hours.
Photo: Meteoblue
Cold wave conditions persisted in Punjab with Faridkot recording a low of 0.2 degree Celsius. Bathinda and Amritsar were also in the grip of intense cold, recording 1.2 and 2.2 degrees Celsius. Pathankot, Halwara, Adampur, Ludhiana, Patiala and Gurdaspur also recorded below normal minimums at 3.1, 3.5, 3.1, 4.6, 4.8 and 3.7 degrees Celsius, respectively.
With light rain forecast from Saturday, the minimum temperature is expected to rise in the next three days.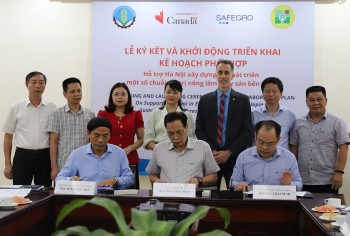 Make in Vietnam
As Vietnam furthers its international intergration, building agro-forestry-fishery high value chains is crucial for the sustainable development of the agriculture sector.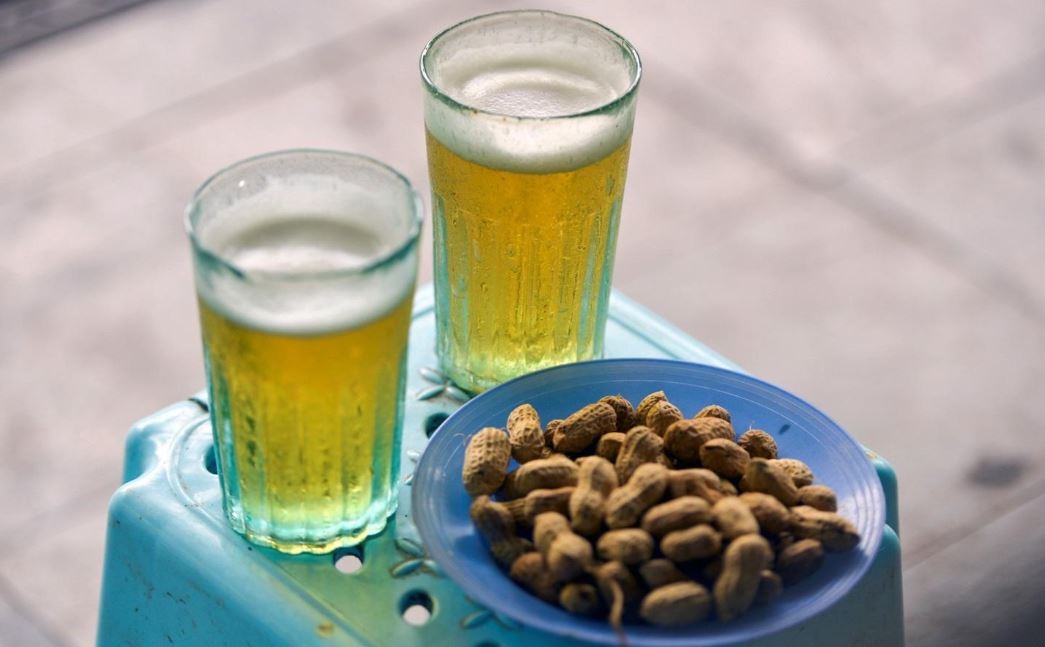 World
Among Vietnamese best beer destinations voted by foreign travelers, Hanoi is followed by Ho Chi Minh City, Hoi An, Nha Trang, and Da Nang.
August 06, 2022 | 14:54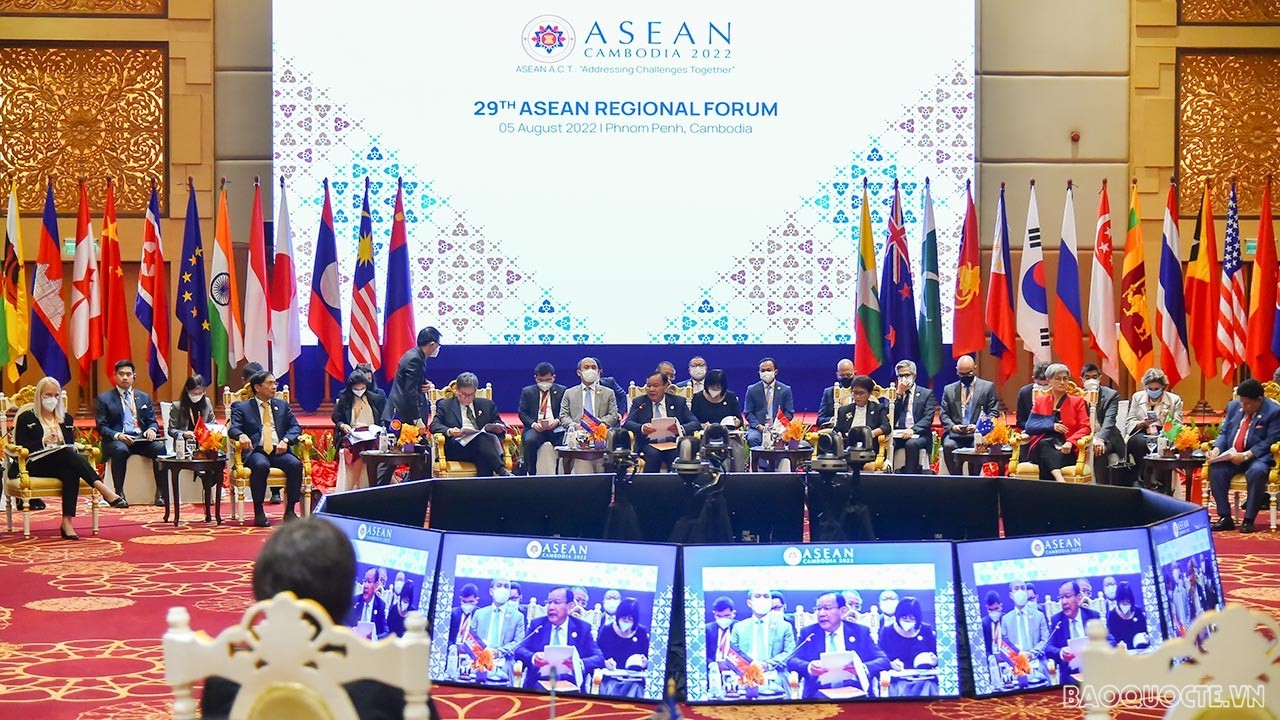 World
Foreign Minister Bui Thanh Son attended the 29th ASEAN Regional Forum (ARF) that took place in Phnom Penh, Cambodia on August 5 within the framework of the 55th ASEAN Foreign Ministers' Meeting (AMM-55), and held several bilateral meetings on the sidelines of the event.
August 06, 2022 | 09:12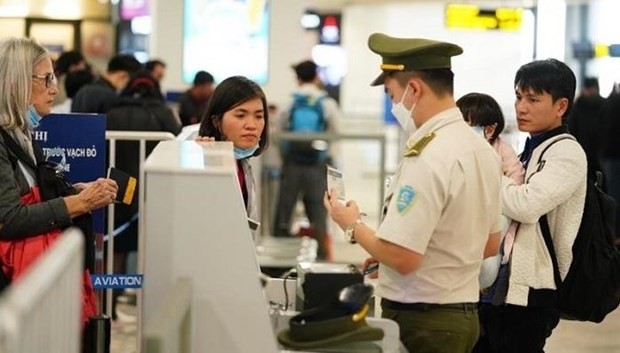 World
The Ministry of Health has asked localities nationwide to monitor foreign arrivals from countries with monkeypox as an early response after infections were spotted in the region.
August 05, 2022 | 16:11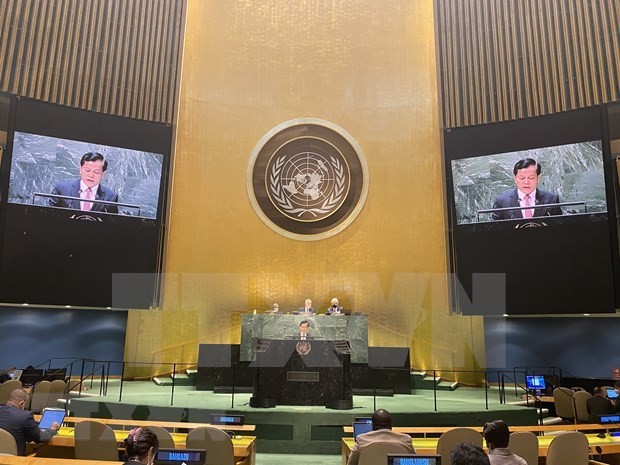 World
Deputy Foreign Minister Ha Kim Ngoc had a meeting on August 3 with United Nations (UN) Secretary-General Antonio Guterres who highly valued Vietnam's active and responsible contributions to the common work of the organisation, especially the country's strong commitments in the fight against climate change, and promised to continue supporting Vietnam in this work.
August 04, 2022 | 16:57