China overtakes Indonesia to be Vietnam's major car exporter in January
China overtook Indonesia in the number of exported cars to Vietnam in January. The market stands second place following Thailand in supplying completely-built (CBU) automobiles to Vietnam in January this year.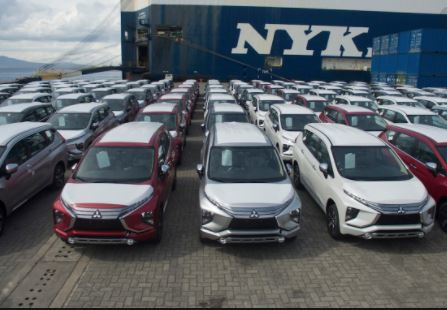 Illustrative photo: Autodaily.
According to recent statistics reported by the General Department of Vietnam Customs, the number of completely-built automobiles imported to the Vietnam market in the first month of 2021 plunged in both quantities and values. The number of cars with customs declaration reached 8,343 vehicles and was worth $ 212.5 million. The volume of imported CBU cars under 9 seats reached 5,204 units, according to ICT News.
Thailand is still the major supplier of CBU cars to Vietnam with a total of 4,341 units, worth $ 84.553 million. However, China has overtaken Indonesia to become the second supplier to Vietnam.
The total number of cars imported from China was 1,463 vehicles, worth $48,593 million, while the number of cars from Indonesia at the port was negligible, with 1,437 vehicles.
Chinese car imports overtaking Indonesia are only short-term. But the decline in imported cars from Indonesia is expected.
Cars imported from Indonesia and Thailand are entitled to 0% import tax because they meet the localization rate requirement of 40% or more. As a result, Thailand and Indonesia are the main markets supplying complete imported cars to Vietnam since 2018. Cars from these two countries account for 80% of imported cars with less than 9 seats.
Many popular cars in Vietnam are being imported from the Indonesian market, mainly MPVs and popular sedans. Including the most popular MPV model Mitsubishi Xpander, Suzuki Ertiga, XL7; Toyota Wigo, and Rush. Toyota also imported Fortuner from this market.
The reason for the decreasing number of imported cars from Indonesia in recent times is due to the shift from import to the domestic assembly of some car manufacturers. When they are exempt from tax and import, many companies choose because of economic problems, but this also makes imported cars more vulnerable to changes in policy.
This is also the reason why many car manufacturers have turned to the domestic assembly. For example, Toyota brought 4 Fortuner versions to assemble in Vinh Phuc. Mitsubishi Vietnam also assembles the popular Xpander model in Vietnam and sells it in parallel with the imported version. This causes the number of cars imported from Indonesia to be affected in a decreasing trend.
Also according to the latest statistics, in the first half of February 2021, the number of imported cars to Vietnam reached 3,463 cars with a value of over $ 66 million. In particular, imported CBU cars with under 9 seats are 2,477 cars, worth $ 42/5 million.
As of February 15, the volume of CBU imported cars to the domestic market reached nearly 11,000 units.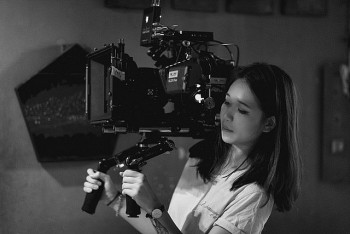 Viet's Home
A film project named 'If wood could cry, it would cry blood' by female director Nguyen Phan Linh Dan has been honoured at the 26th Busan International Film Festival 2021.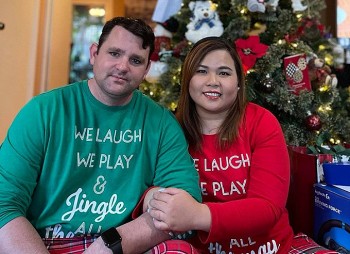 Expats in Vietnam
An American man has removed tattoos on his body so that his Vietnamese girlfriend doesn't feel shy when being with him.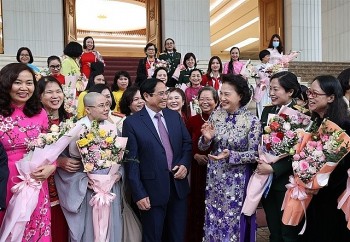 Focus
Prime Minister Pham Minh Chinh has affirmed that Vietnam has created an environment conducive to women's advancement in society.