Repatriation flight brings home more citizens as imported cases rise
Vietnam's COVID-19 cases of coronavirus rose to 401 after five people returning from coronavirus hit US and Russia have been diagnosed with the virus on July 22 morning.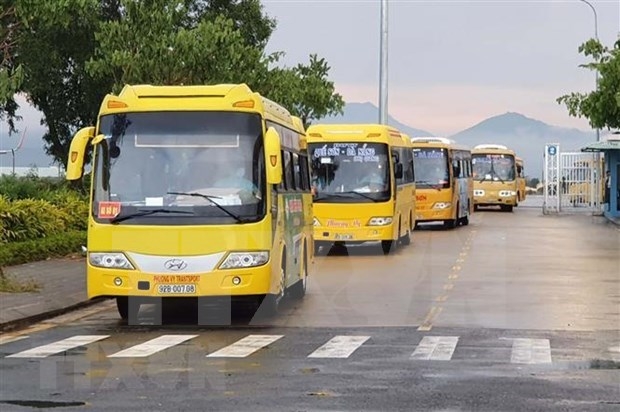 Buses transport the passengers to quarantine sites from the Da Nang airport. Photo: VNA

At the same day, about 280 Vietnamese citizens in Romania, Poland and some nearby European countries have been arrived at the Da Nang International Airport.
The flight was arranged by authorised agencies of Vietnam, Vietnamese representative agencies in Romania, Poland, and the nearby European nations, the national flag carrier Vietnam Airlines, and competent agencies of the host countries.
The passengers again include children under 18, people with illnesses, elderly people, students who have completed their study and faced accommodation difficulties, short-term visitors and workers with expired visa and working contracts in Romania, Bulgaria, Poland, Italy, Belgium, Austria, Denmark, the Netherlands, the Czech Republic, Slovakia, and Hungary.
Vietnamese representative agencies in Europe had actively worked with the host countries' authorities to prepare necessary procedures and instruct the citizens to move to airports in Bucharest and Warsaw to board the flight.
The Vietnamese Embassy in both Romania and Poland also sent staff to the airports to coordinate with the airlines and local authorities to assist the citizens in handling relevant procedures.
Disease prevention measures were carried out during the flight. Upon landing at the airport at the central city of Da Nang, the passengers received health check-ups and were sent to quarantine centres in line with regulations.
From April 10 to July 16, Vietnam organised 55 flights bringing 13,323 citizens home from overseas in the face of the COVID-19 pandemic, according to spokeswoman for the Ministry of Foreign Affairs Le Thi Thu Hang.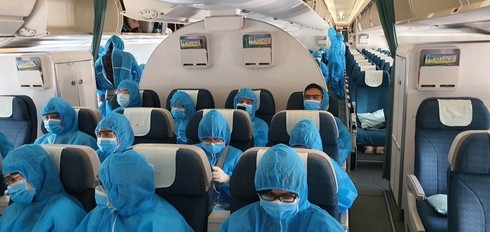 Vietnam Airlines strictly implemented a range of security, safety, and epidemiology measures throughout the duration of the flight. Source: VOV
Authorities are on alert as the country's imported coronavirus cases continued to rise.
All the five newly-detected cases on July 22 are Vietnamese who are among Vietnamese citizens repatriated from the United States and Russia.
Earlier on July 21, the Ministry of Health announced 12 Vietnamese returnees from Russia on board the same repatriation flight VN5062 had been infected with the virus.
As a result, Vietnam has recorded a total of 401 coronavirus cases since the first infection was confirmed in January. No deaths have been reported.
Over 15 million infections have been reported worldwide, with the Brazil, India, Russia and South Africa currently the worst-hit countries, according to figures compiled by Reuters.
After the first COVID-19 case was reported in early January, it took about 15 weeks to reach 2 million cases. By contrast, it took just eight days to climb above 15 million from the 13 million reached on July 13.
The official number of coronavirus cases at 15,009,213 is at least triple the number of severe influenza illnesses recorded annually, according to World Health Organization data, while the death toll of more than 616,000 in seven months is close to the upper range of yearly influenza deaths./.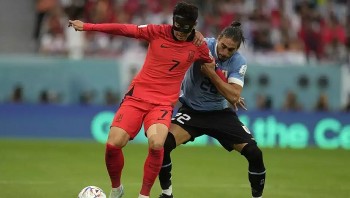 World
Both South Korea and Ghana are searching for their first wins at this year's World Cup. Ghana are facing the prospect of an early elimination from World Cup 2022 Group H when they travel to the Education City Stadium to face South Korea on Monday.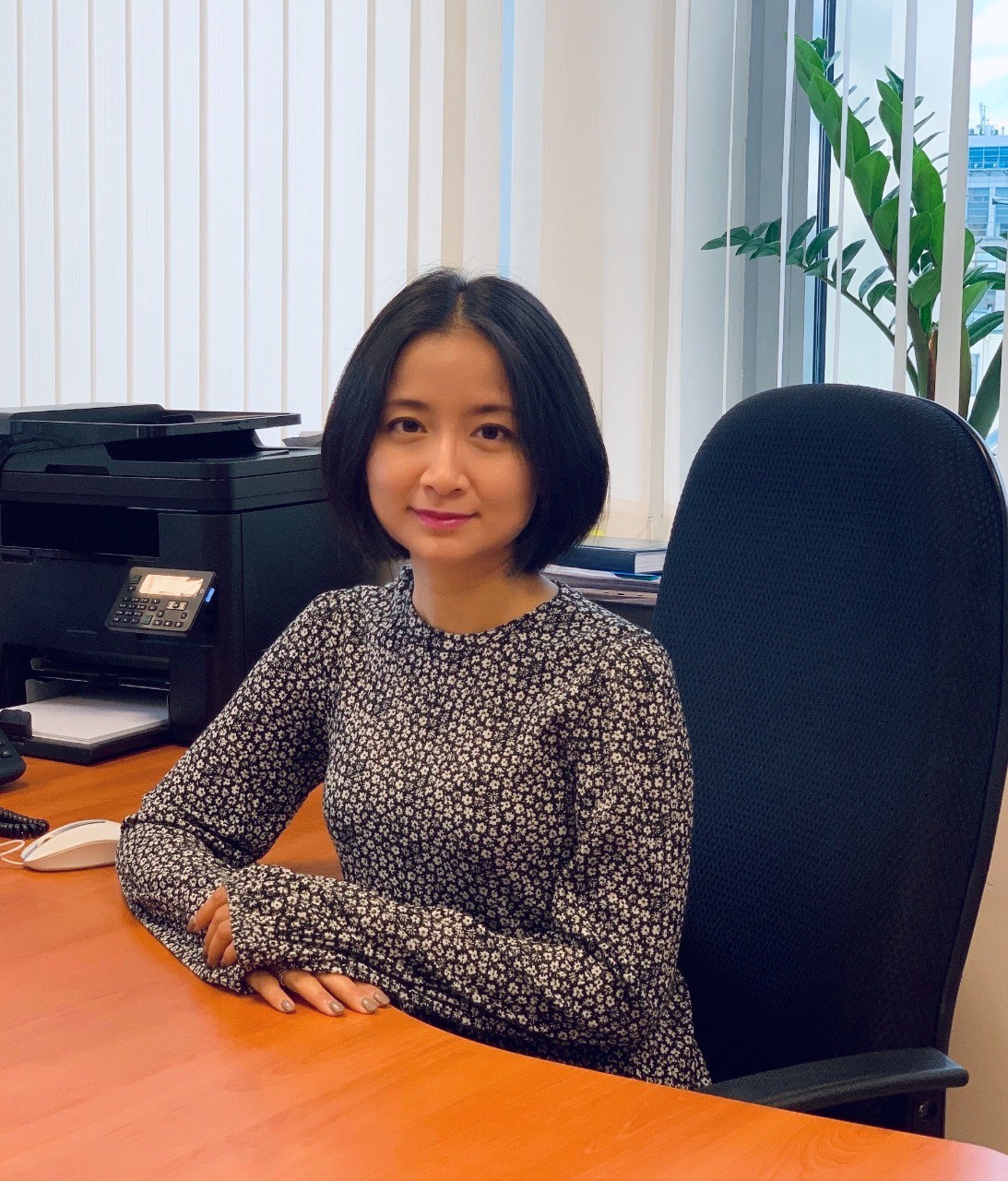 Overseas Vietnamese
Doan My Linh (born in 1990) is currently a lecturer at the Faculty of Marketing, Russian Economic University, Plekhanov. In addition to teaching, she spends most of her free time on activities to support Vietnamese students.
November 13, 2022 | 06:58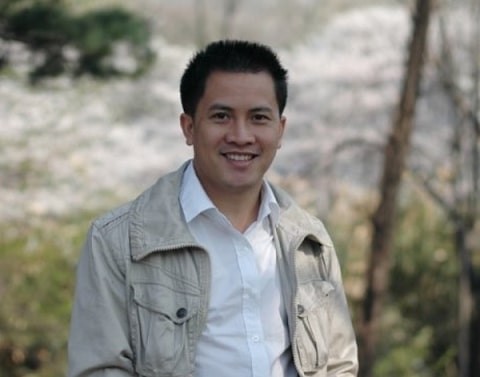 Viet's Home
The research results on the application of AI technology by doctor Truong Van Tien have been published in two prestigious journals and many magazines in the US.
November 12, 2022 | 08:12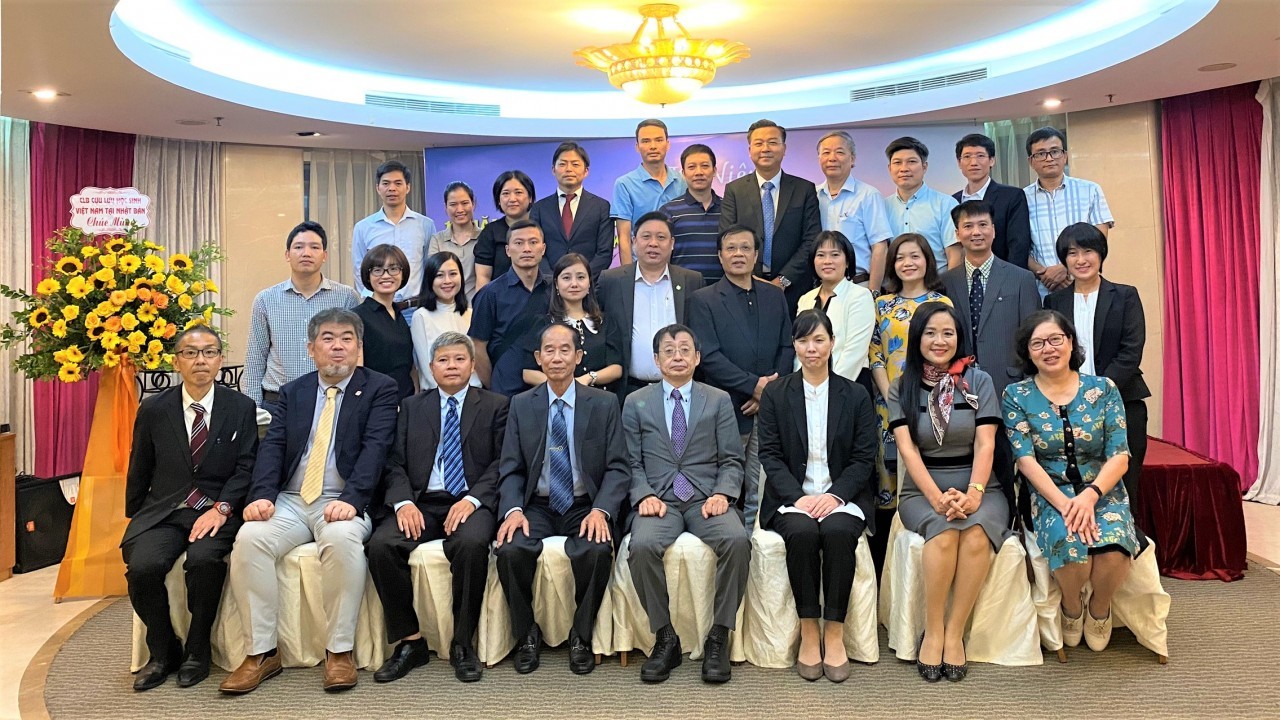 Overseas Vietnamese
The Vietnam Alumni Club in Fukuoka, Japan (FVAJA) just celebrated its 10th anniversary.
November 10, 2022 | 07:13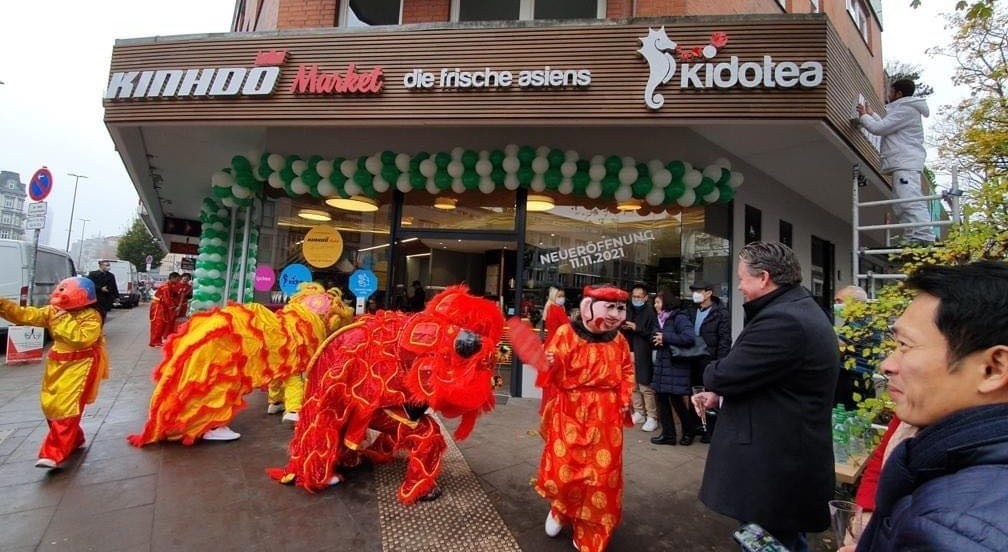 Overseas Vietnamese
After over a year of selling traditional Vietnamese dishes in Hamburg (Germany), Lam is happy that not only overseas Vietnamese in Germany but many Germans are also enjoy banh mi. This dish has quickly become a "best seller" and the pride of this restaurant.
November 07, 2022 | 08:13