50 isolated in Da Nang after a man tested positive for coronavirus
Over 50 people in close contact with a suspected COVID-19 patient have been put under quarantined by the Da Nang authorities Friday afternoon.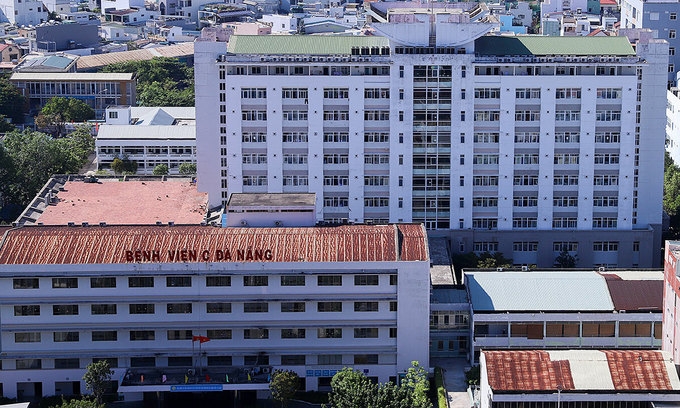 Da Nang C Hospital in Da Nang City where a local man is suspected to have infected with Covid-19
(Photo: VNE)
The 57-year-old suspected male lives in Lien Chieu District, Da Nang City.
Since a month ago, the patient has only stayed in Da Nang and rarely traveled far from his home. He stayed home to look after his grandchildren, mostly interacted with surrounding neighbors and had no contact with any strangers, VTV reported.
He went to Da Nang C Hospital after coughing and feeling tired on Wednesday and was diagnosed with pneumonia. His further test for COVID-19 at the hospital turned out positive. The samples then have been sent to Nha Trang Pasteur Institute and Hanoi National Institute of Hygiene and Epidemiology for further confirmation. As of Friday afternoon, the man's result has came back positive three times, the Ministry of Health confirmed.
Although the man has not left Da Nang for the past month, has been to two other medical centers, a family party and a wedding party.
By Thursday night the Da Nang Center for Disease Control and Prevention took samples from more than 100 people who might have been in contact with the man, including the patient's family, the patient's daughter and the patient's mother. All of the samples came back negative for nCoV.
Over 50 people who were in contact with the suspected patient at Da Nang C Hospital exhibited symptoms of infection and have been isolated and tested further, according to Nguyen Tien Phong, deputy director of the city health department.
As reported by VNE, Da Nang C Hospital has been under strict lockdown by 11 am, July 24.
The Da Nang Municipal Department of Health has also directed units to conduct epidemiological investigation measures, identify close contacts, conduct isolation efforts, and localize the area and objects.
Health officials are pulling out all efforts to identify the source of transmission.
If he is indeed infected, Vietnam will end 99 days without a single case of community transmission.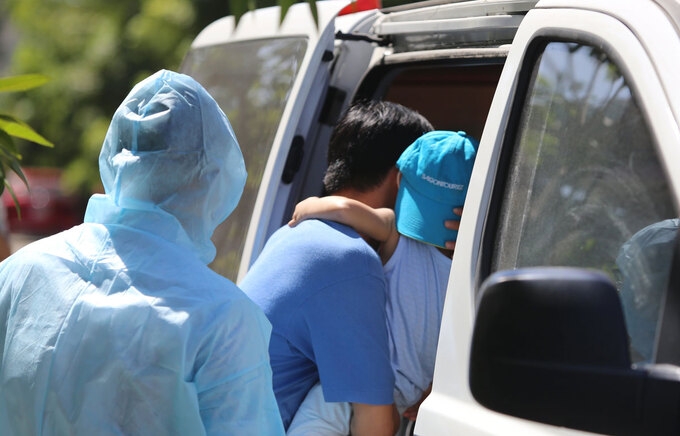 The suspected patient's son-in-law and grandson are being sent to local quarantine zone (Photo: VNE)
As of July 24, Vietnam has confirmed 412 cases, with only 47 active patients remain. No death has been reported. All cases detected since April 16 have been foreigners or Vietnamese repatriates who were quarantined upon arrival.
Around 14,000 Vietnamese nationals have been repatriated since April.
Meanwhile, on global scale, the novel coronavirus which first emerged in China's Wuhan city last December has spread to 213 countries and territories around the world and 2 international conveyances, infecting over 15.6 millions people and killing more than 636.600 victims worldwide. The US is still the hardest-hit country with over 4.1 million cases, roughly twice the size of Brazil, the second-stricken country. India, Russia and South Africa are the three other countries in the top 5 globally.