World Vision delivers food packages for flood-damaged central Vietnam
The six communes of Hai Lang district in central province of Quang Tri bore the brunt of the disaster, with schools, bridges, roads, water supply systems, housing, and other buildings swept away or destroyed.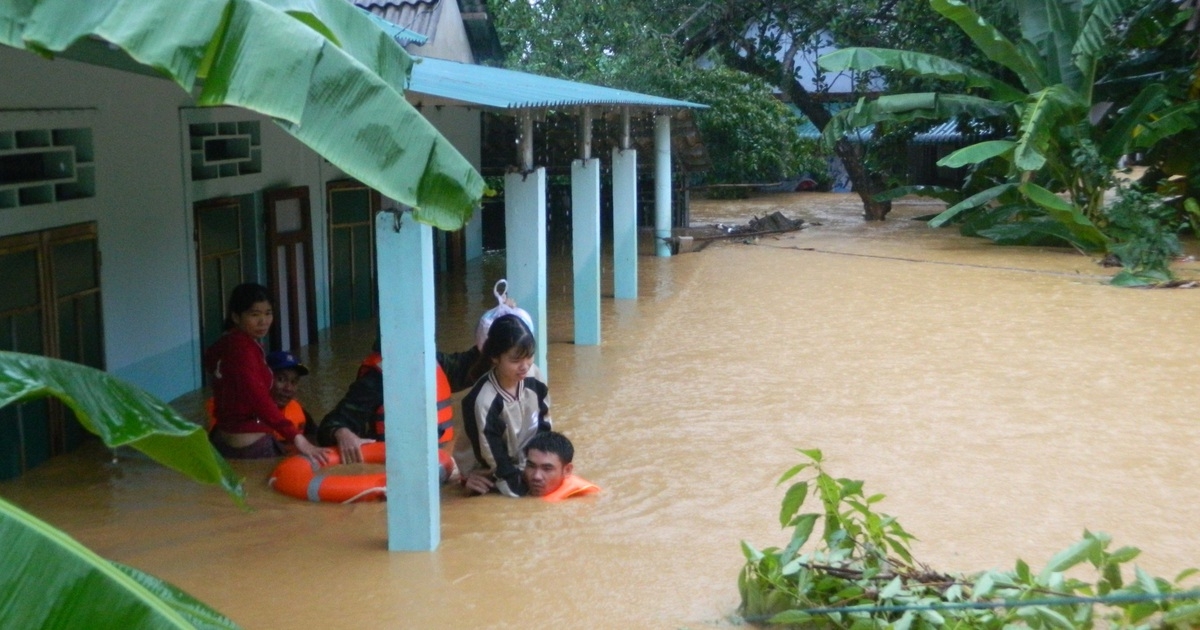 Quang Tri was hard hit by floods last year. Source: Internet
2020 is a year of complicating and unusual natural disasters in many regions of the country. Especially between the end of September and October 2020 alone, the central provinces have been heavily affected by eight types of natural disasters including: storms, tropical depression, storm surge, heavy rains, floods, inundation, flash floods and landslides. This is one of the most serious and severe natural disasters that has affected most socio-economic activities, infrastructure institutions on all routes from plain, midland and mountainous areas.
Recurrent heavy rains last October have caused heavy loss of life and property to Hai Lang district, Quang Tri province. Specifically, 4 people died, 18 were injured, 26 houses were blown off the roof, 924 ha of crops were flooded, 225,016 livestock animals were swept away, and many educational - medical centers and bridges were severely damaged.
Facing this situation, in the framework of the aid project from the Hong Kong Special Administrative Region Government, World Vision Vietnam has just distributed essential food packages to 920 households affected by floods in six project communes of the district.
The total value of this distribution was USD 24,610.
This activity belongs to World Vision Vietnam's Response and Early Recovery Program in response to the widespread flooding and landslides caused by the recurrent rains and typhoons in Central Vietnam.
With a budget of more than USD 1.4 million, this program aims to address the most urgent needs with life-saving assistance and speed up life building process for more than 10,000 most vulnerable households in the affected areas of Quang Tri, Quang Nam, and Quang Ngai provinces.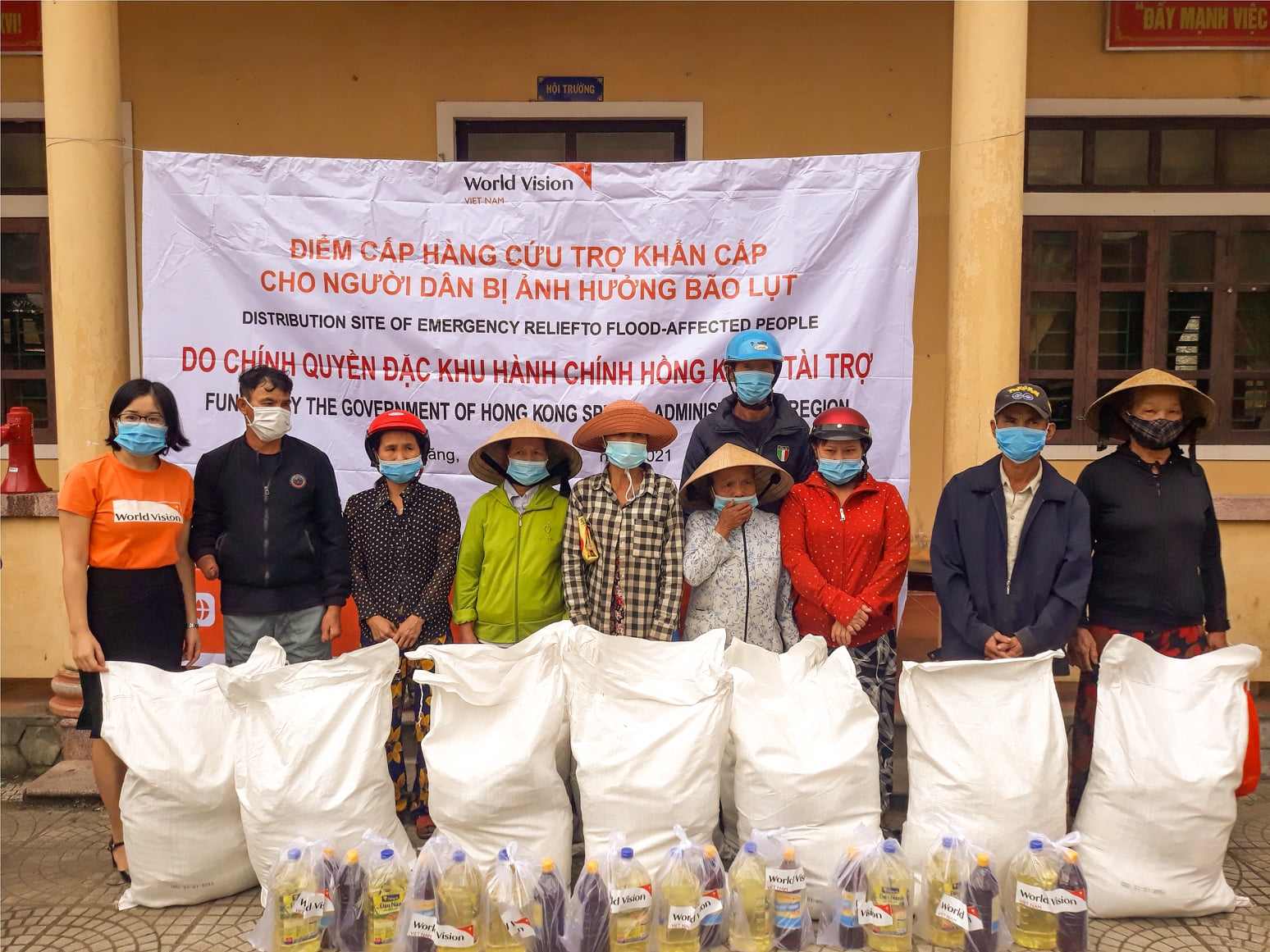 Locals supported to recover from storms, floods. Source: World Vision Vietnam
Central Vietnam was struck by four storms, three floods, and a series of landslides last October. Quang Tri is one of the provinces most severely damaged by natural disasters. Roughly 1,129 houses in Quang Tri were damaged by storms and floods.
Many areas bore the brunt of the disaster, with schools, bridges, roads, water supply systems, housing, and other buildings swept away or destroyed./.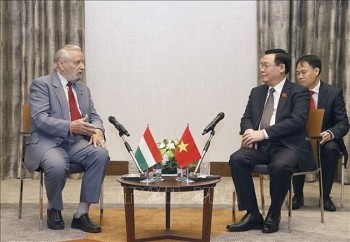 Overseas Vietnamese
National Assembly (NA) Chairman Vuong Dinh Hue received a delegation of the Hungary-Vietnam Friendship Association led by its President Botz László in Budapest on June 27.